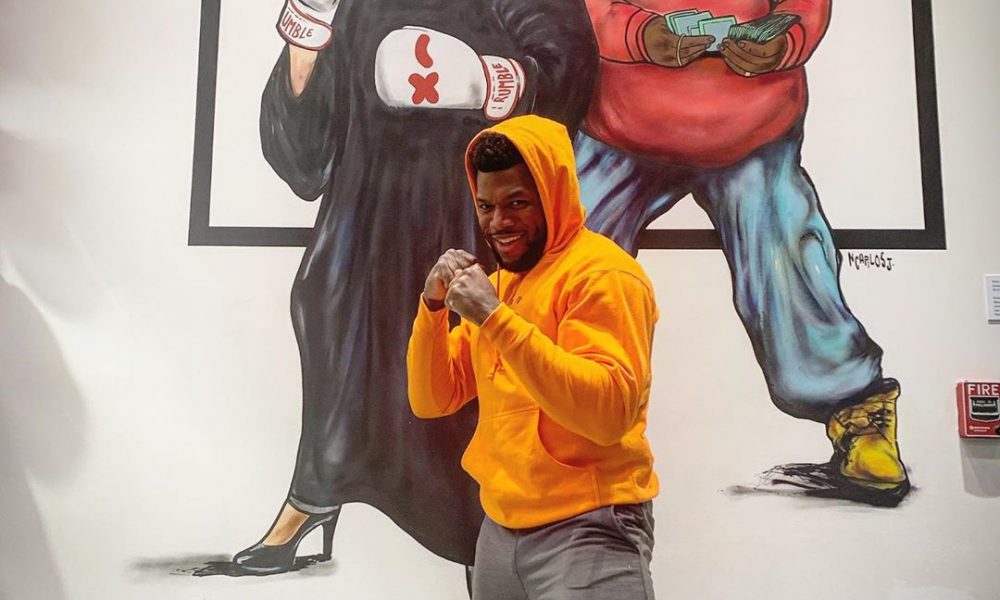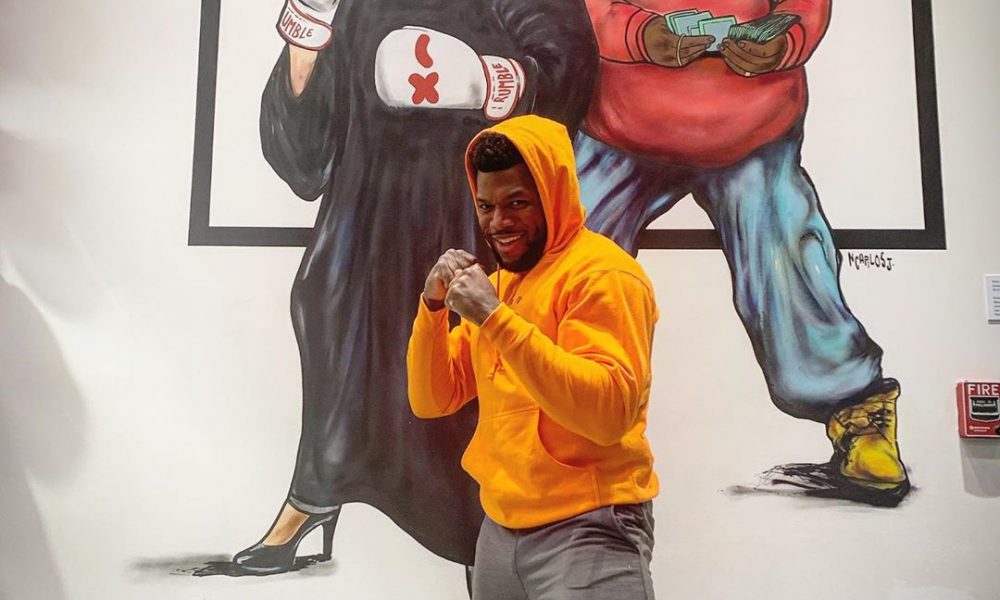 Throughout our journey with Voyage, the one thing we have learned over and over is that hidden within every challenge is a blessing or opportunity. It's up to us to determine whether a challenge we face will be a step back or the catalyst for a step forward.
We had the honor of connecting with some of the city's brightest leaders and role models and we asked them our question of the month: What is the best advice you have for someone who feels like they are facing insurmountable odds.
Below, you'll find their advice and links and other info so you can learn more about them, their work and how to connect with them. We'll be interviewing many of these amazing individuals in the coming weeks, stay tuned.
Trentin Thomas Sr. | Youth Sports Tutor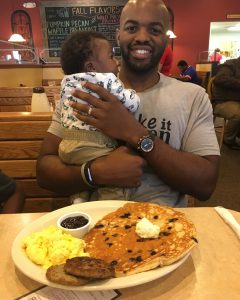 The difficulties in life are intended to make us better, not bitter. Don't let failures dictate who you are
Instagram: https://www.instagram.com/getfitwithtrent
Facebook: https://www.facebook.com/getfitwithtrent
Twitter: https://twitter.com/trentinthomas1/
Kim Magers | Photographer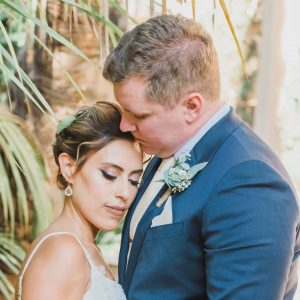 Life will inevitably have its obstacles, but you are not defined by your obstacles- you are defined by how you overcome them. There were several points in my life where I faced defeat and failure, I was at a point in my life where I had NOTHING left in me, physically, mentally and emotionally. If I would have allowed that defeat and failure to take me down with it I would still have none of those things- but today I have more than I could have ever imagined. Overcoming is a process and it's not always the prettiest nor the easiest, but there is beauty at the end of the road, and that road does not have to be walked alone. My encouragement is to be strong and never stop fighting, there is SO MUCH MORE in store for you.
Website: www.Magersphotography.com
Instagram: @magersphotography
Facebook: www.facebook.com/kmagersphotography
Ryan Beserra | mixed media artist and pop culture lover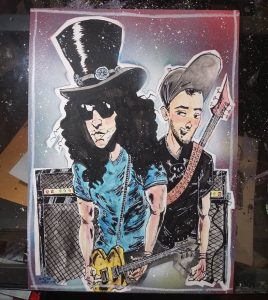 Facing insurmountable odds – At the end of the day you're either here for a reason or you're not. If you believe you're not, then facing insurmountable odds doesn't matter. If you believe you are, then all the obstacles we face are just part of the great journey of life and in the end, we end up exactly where the universe needs us to be. That's perfection, and nothing is better than that.
Twitter / Instagram : @theryanbeserra
Robert Gilbreath | Photographer | Safety Man @ CMC Scaffolding Company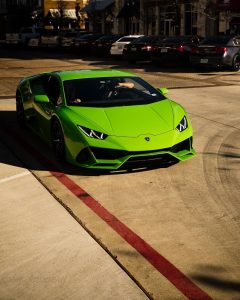 Remind yourself that no other person on this earth is capable of what you are, there is only one YOU. Never stop believing in yourself, and never depend on anyone or anything. Knowing that you have you no limit and being prepared for the worst and hoping for the best. If the worst does happen you were already prepared, while if anything better happens it was a major success. I also would say you can never be afraid to push the boundaries for yourself, no one will ever know the fire inside you. Never let someone else's opinion dictate anything in your life, only you know the end goal. Last but not least would be you can never be afraid to hear the words "no". If you're afraid of hearing no, you will never rise above the fear and have the courage to be successful. Failing is just a small step to success.
Ashley and Tyler Meadows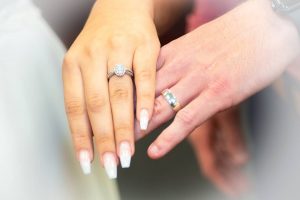 When it comes to facing insurmountable odds, the first and most important thing to do is to believe that you can beat those odds. If you don't believe in yourself, then you've already lost. After that, you just take it one step at a time until you've beaten all the odds.
Website: www.stonesmedia.net 
Instagram: www.instagram.com/stonesmedia
Vivian Leflore Mora, Abstract Artist | Visual Storyteller | Undercover HR Executive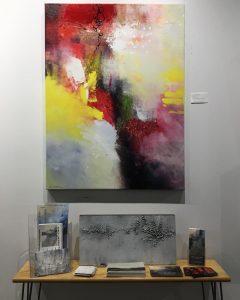 First, decide what outcome you want. Then pick one thing. One thing that you can do immediately to positively impact or change your situation. Do it. Then pick another. By now, you know where this is going. There is this odd question, "How do you eat an elephant?" It is odd because we don't eat elephants but the answer is "One bite at a time." Start with tackling that one thing.
I would also add, don't be shy about enlisting help from those who care about you. An elephant would be awfully big for one person to eat alone.
Website: vivianmoraart.com
Instagram: @vlmora
Chris Mendez | Chef & Co Owner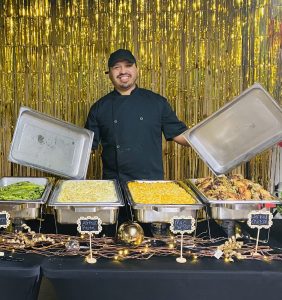 My best advice is to just go for it! Even if your face insurmountable odds, you'll never know the outcome if you don't try. Remember that everything happens for a reason.
Instagram: @legacy.catering
Facebook: @legacy.catering
Email: legacy.foodcatering@gmail.com
Jose Castillo | Business Mngr & Co Owner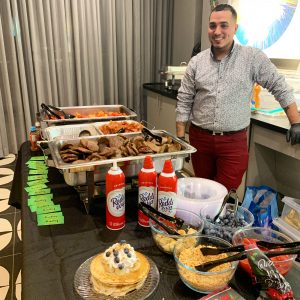 Instagram: @legacy.catering
Facebook: @legacy.catering
Email: legacy.foodcatering@gmail.com
Brandon Ray | Animator & Filmmaker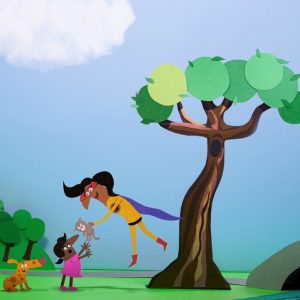 I look for ways to break big problems and challenges into smaller pieces.  If I can accomplish a small part of a greater goal, that not only gets me closer to conquering the bigger problem, but it also motivates me and gives me fuel to keep moving forward.
Website: paperbrain.net
Instagram: @paperanimation
Quentin R. Jiles | Television Personality, Political Commentator & Author
The best advice I would give to someone who is facing insurmountable odds is to lean into the love that Jesus Christ offers. When we accept Him as Lord and Savior he will provide every single thing that we need! He will give you the wisdom to navigate the difficulty, the grace to withstand the challenge and a peace that just cannot be explained.
Instagram: @QuentinRJIles
Links:  https://youtu.be/FDIOuO9aIko 
J.Howard | Hyperrealist & Therapist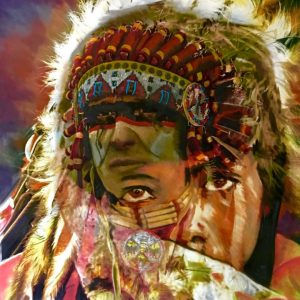 To run with the wolf is to run in the shadows, the dark ray of life, survival and instict. A fierceness that is both proud and lonely, a hunger and thirst. "Blessed are they who hunger and thirst for righteousness sake, for they shall find strength." A strength that would die fighting, kicking, screaming, and would not stop through faith. The will to one's place in the world. To say "I am here". To say "I am" (Inspired by O.R. Melling)
Website: Organicpastels.com
Facebook: J.Howard; JHowardFineArt; JHoward Organic Pastels; JHoward Western Collection
Mara Morison | Small Business Owner & Bookbinder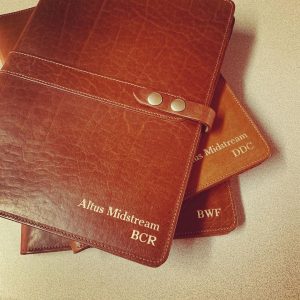 Know that it is a mental concept. Change the way you think about the situation by viewing it as an opportunity or an exciting challenge rather than deeming it unobtainable. This way you will set yourself up for the opportunity of success. The right mindset is a powerful tool in your efforts to achieve your goals.
Instagram: @am_debossing
Germain Teran | Artist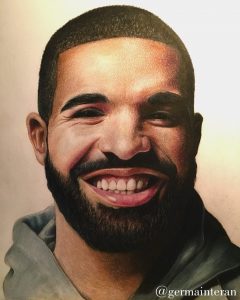 Life goes on. The odds are insignificant to someone who has already decided their fate.
Instagram: @germainteran
Mary Ann Vaeth | Baker & Entrepreneur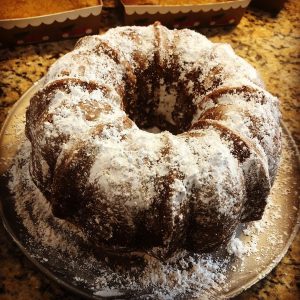 GotTa HaVe VaEth BoXes" comes from my favorite saying, "You have to have faith"! My last name just happens to rhyme with faith 🙂 Every time things do not go as planned, a new door or window will eventually open. It takes faith and figuring things out to keep moving forward. My advice to anyone who is struggling: keep going and have faith.
Instagram and Facebook: @gottahavevaethboxes
Nicola Parente | Abstract / Contemporary Artist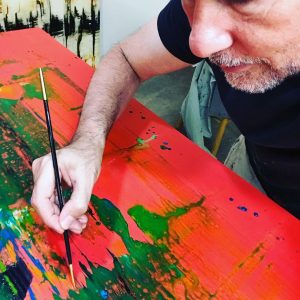 There are times in everyone's life, no matter what social or economic standing, that you are faced with difficult decisions. Sometimes our choices can go against our ideals or our passions.  As an artist, my recommendation is to trust in the power of the Universe, without fighting it and just let it provide for you. What your head thinks you want is not necessarily what you need. An artist should never stop creating and no matter what the circumstance believe that anything is possible.
Websites: www.nicolaparente.com, www.artuniti.com
Jordan Soliz | Visual Artist & Designer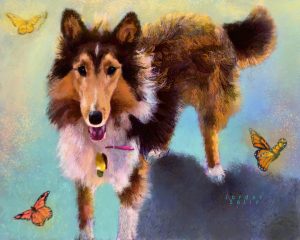 I would say that insurmountable odds may push us to our limits, but it is during these times that we can be the most creative. Just have fun, keep learning, and do whatever makes you happy.
Instagram : @jsoliz1990
Website : http://www.jordansoliz.com/
Paris Givens | CEO/ Owner of Get Bodi Hair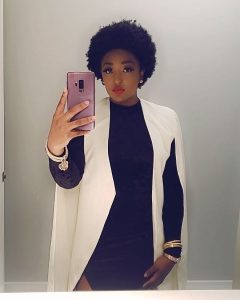 There will always be road blocks on your journey, but just know that God is bigger than any problem you may face.Don't Give up have faith and believe in yourself.
Website : https://getbodihair.net
Instagram: @getbodihair
Nadia Ahmed | Chef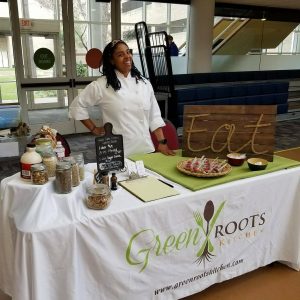 My advice for anyone facing insurmountable odds is:
A. Stay Positive – While it can be difficult to keep a positive mindset during tough times, it is important to focus on your accomplishments and growth. I like to keep a gratitude journal to document my wins. When I'm feeling defeated, I refer back to my journal to reflect on my wins.
B. Laugh Out Loud – When I am preparing for a big event and begin to feel overwhelmed, I like to watch funny videos or read corny jokes. Laughing helps me reset and takes my mind off of the long list of to-dos.
C. Create Achievable Goals – Focusing on the big goals can feel daunting. To alleviate stress, I like to breakdown big goals into smaller achievable tasks.
Website: https://www.greenrootskitchen.com/
Instagram & Facebook: @greenrootskitchen
Renji Kakkanatt | University of North Texas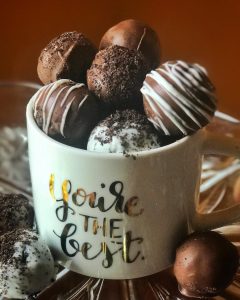 The best advice I can give someone would be that you can do whatever your heart desires. No matter how small or big it is, go for it. Just keep trying.
Facebook and Instagram: Truffle Express – @trufflexpress
MICHELLE FARRIS | Dean of Academics and The Shea Butter Boss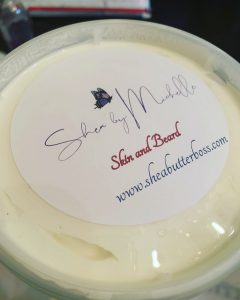 I wanted to quit over Christmas because I lost so much money because I fell and my back went out, I could not work at my job or my business. I could not walk for 6 days, I wanted to quit. I did not post on social media I was so sad…. but I have to keep going, people love my product and I'm very proud of SheaByMichelle! I'm setting goals and going into 2020 ready to take my place as THE SHEA BUTTER BOSS.
Instagram: @sheabymichelle
Website: www.sheabutterboss.com
Danny Kirgan | General Manager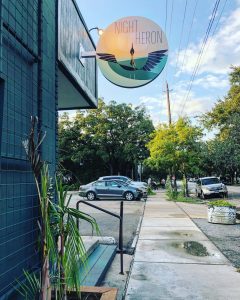 Sometimes pressure can bring out the best in us and force us to grow as individuals, always look for the positives and remember that time doesn't stop so the feeling will eventually subside
Instagram: @nightheronhtx 
Website: www.agricolehospitality.com/night-heron
Amethyst N. Hamilton | Professional Makeup Artist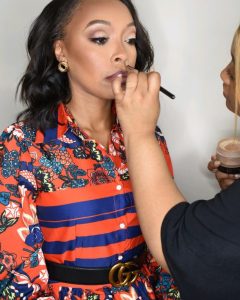 Embrace YOUR journey.
Overcoming comparison during the Social Media Age can be challenging. It's so easy to scroll through your timeline and see someone who appears to be living the life you desire. In turn, that same "highlight reel" doesn't show you nearly half of what it takes to get there or if it's even real.
Let's be honest, we often look to others to examine the steps they've taken on what seems to be a similar path, yet theres a clear difference between mentorship and aimlessly mimicking what's seen on the screen.
Seeking guidance from wise counsel is one thing, but allowing comparison to be a thief of your journey is another. Find comfort in knowing that there is a predestined calling on your life and know that what is meant for you is specifically designed for you and only you. Walk in confidence knowing that your journey is tailor made for you and you're the only one who can navigate and produce what's needed from it.
Someone needs what YOU have to offer. Don't let any obstacle, including comparison, deter you from fulfilling your destiny.
Website: www.amehamilton.com
Instagram: @AmeHamiltonMUA
Joshua Griffith | Owner & Head Sharpener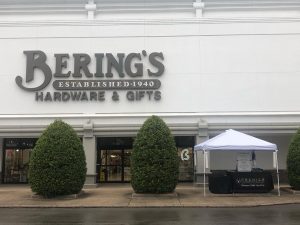 Life will always give you challenges. The important thing is surrounding yourself with people who motivate you and encourage you to do better.
When I first bought Premier Sharpening, I had many fears in the back of my head. What if it crashes in the first year? What if I lose my investment? But instead of letting those fears control how I ran the business, I ran it with confidence and a strong will. You are always in control of your choices and how you let stress and fear affect your life.
Facebook: https://www.facebook.com/PremierSharpeningMobile/
Instagram: @premiersharpening
Website: https://premiersharpening.com/
Nikina Vallian| Cake & Confectionery Artist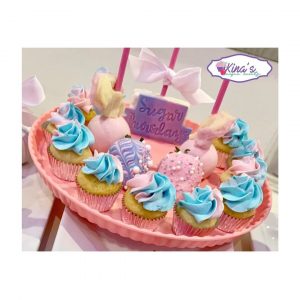 Stay confident and consistent in what you believe in. The impossible can always happen with a mustard seed of faith. Discouragement and fear is only a feeling that anyone can overcome even if its over time.
Instagram: @kinasuniquesweets
Facebook: @Kinasuniquesweets
Website: kinasuniquesweets.com
Evan Camp | Party Boy (Events Managers)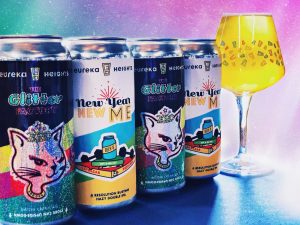 My advice to someone facing insurmountable odds is to take a step back, prioritize your goals and always look to circle of friends, family and co-workers for assistance when needed. The weight on your shoulders is always heavier when you are trying to do everything yourself. Most importantly, always take some time for self care to recharge. You can do this with exercise, meditation or enjoying a cold craft beer with friends.
Website: www.Eurekaheights.com
Facebook: https://www.facebook.com/EurekaHeightsBrewCo/
Instagram: @Eurekaheights
Twitter: @Eurekaheights