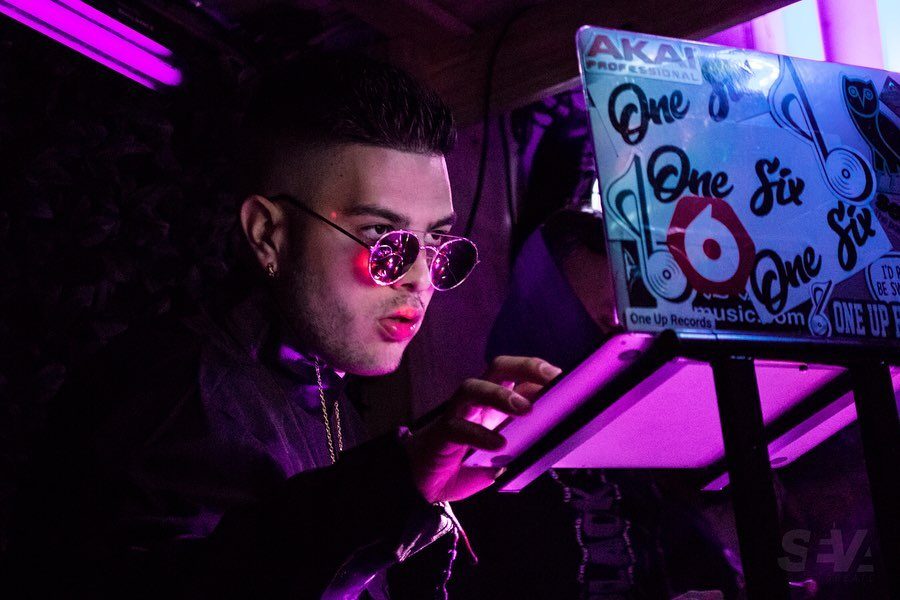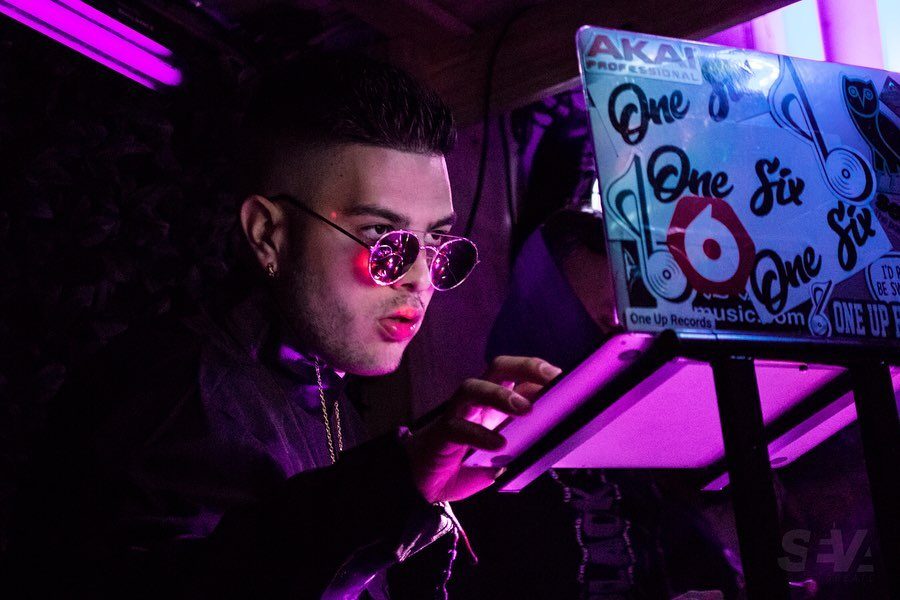 Every twist in our story, challenge we face, and obstacle we overcome is an important part of our story.  These difficulties make us stronger and wiser and prepare us for what's ahead.  As we grow and succeed we may imagine that soon the challenges will fade away, but in our conversations with business owners, artists, creatives, academics, and others we have learned that the most common experience is that challenges never go away – instead they get more complex as we grow and succeed.  Our ability to to thrive therefore depends heavily on our ability to learn from our experiences and so we are asking some of the city's best and brightest: What's the most important lesson you've learned along your journey?
Martiesa Newsome | Owner
The most important lesson I have learned while on my journey so far is that you never stop learning. I have a background in retail management and I thought that opening up my online boutique would be a breeze. Although, I knew that owning your own business could be challenging at times. I don't consider my day productive if I didn't learn anything new about my business. I love being around business owners, entrepreneurs, or content creators to soak up new information. Or to even collaborate with them. Collaboration over competition. When I see other small businesses succeeding, I applaud them! Even if we are in the same field and possibly sell the same type of items. If they win, we all win in the end.
adoremyfashion.com
@shopadoremyfashion
@Adoremyfashion
@shopadoremyfashion
Jennifer Oshikanlu | Entrepreneurial & Empowerment Life Style Blogger of GeauxJenGeaux | Founder & CEO of Hair CraQ | Engineer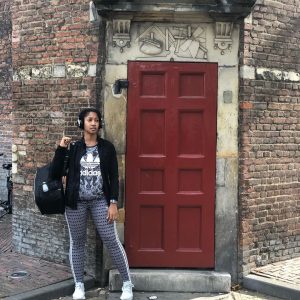 I've learned to be more present for myself and for loved ones. Being a full-time engineer and entrepreneur, it becomes really easy to remain in a constant state of distraction or to feel that you have to conquer ""your Rome"" in one day. Personally, between work, my start-up (@HairCraQ) and capturing it all in my Entrepreneurial Lifestyle Blog (@GeauxJenGeaux) which focuses on Community, Empowerment & Living life LOUDLY, there's ALWAYS an open task to complete!
Nowadays, I make more of an effort to put down my phone, close my laptop and truly listen and engage when hanging out with loved ones. Because of this, my relationships are even stronger and I feel reenergized . #winwin"
@GeauxJenGeaux
GeauxJenGeaux.com
@HairCraQ
HairCraQ.com
Shandai Sams | Owner of Sweet Dai's Treats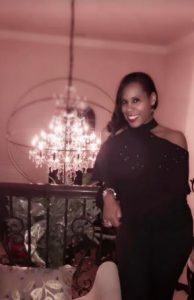 The biggest lesson I learned has been — Not to let anyone or anything stop me from reaching my dreams; not even me. For a long time I felt as if the "world" was telling me what I could or couldn't do because I was a working single mother. As if there were invisible barriers getting in the way of where I wanted to go…Stopping me from getting the things I wanted to have. I made sacrifices for others while putting my dreams on hold. I poured everything into my kids to make sure they had the chance to succeed where I had failed. I helped friends with their projects and business goals. Then one day I looked up and realized that I had forgotten to nurture my own dreams and goals. I even questioned whether I deserved to make them come true. Then came the excuses. I have no time, I don't know where to begin, I am to old, I can't afford to start a business. Doubts and fear consumed me. But with the encouragement of my family and friends, I found the faith I needed to create my own business — Sweet Dai's Treats. Now each day is filled with joy because I am living out my dreams as an entrepreneur and mom. It has been a hard journey, but I am so happy that I didn't let societal pressure or my fear hold me back.
sweetdaistreats@gmail.com
@dais_treats
Nycole Hutchens | Content Creator | Media Correspondent | Business Owner
The most important lesson I've learned so far in my journey is that you have to be willing to accept YOU are your number one support system. No one will support you the way YOU do, so be okay if those closest to you (friends and family) don't invest and support you. The less you expect from people, the less you'll be disappointed.
Website: http://www.socialmediagrabs.com , http://www.melynatedmuse.com/
Instagram: @melynatedmuse
Natasha Ero | News Producer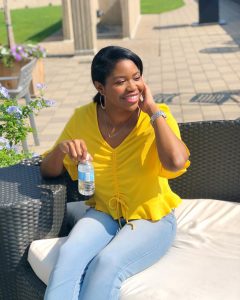 The most important lesson I've learned in my journey so far is anything is attainable as long as you work hard, be kind and never give up.
OspreyJets | full service private jet provider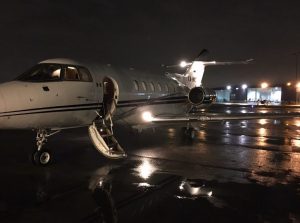 The most important lesson I have learned in my journey so far is to always anticipate customers needs and any potential issues that may arise. That way they can be dealt with behind the scenes ahead of time before there is a chance the customer is inconvenienced – this creates a seamless flight experience even when things change or challenges arise. Most private jet flyers are blissfully unaware of how much goes on behind the scenes to ensure a smooth experience and creating and maintaining that bliss is the key to success that keeps our customers coming back.
Robert A. Sykes | ICU Nurse & Photographer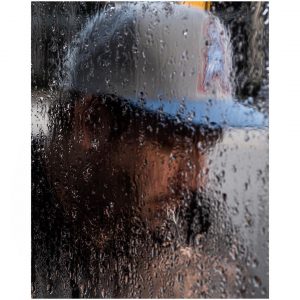 Don't be afraid to ask questions. Reach out to those you admire or respect. Learn from them. Ask thoughtful questions. You might be surprised how much you learn and the connections you make.
@layman_rob
youtu.be/09raBfyuMIU
laymanrob.com
Kenricka Myles | Cofounder of Vintage Boutique and Healthcare Liaison
The most important lesson I've learned throughout this journey is to be true to my style and trust my instincts. When me and my best friend started the boutique I overthought EVERYTHING, questioned my choices, and tried to put out merchandise that I thought the public wanted… even if it went against my personal preferences. Because of this, the looks weren't cohesive and there was a "forced" feeling about it all. Honestly I started to doubt everything I worked so hard to create. I had to tell myself to calm down, cancel out the noise of popular opinion, and trust my style choices. Once I did that everything fell into place, and @ShopThriftinista became everything I knew it could be!
@shopthriftinista
depop.com/shopthriftinista
Taylor Bennett | Houston model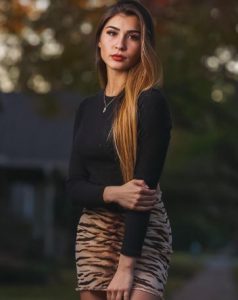 My most Important lesson I've learned in my journey so far is "There are going to be people who will judge you and try to spread negativity in your life, and that shouldn't upset you. It means your progressing in ways they wish they could, but I always remember there are more supporters than haters. More love than hate, and as repercussion you have to spread that positive energy as well. What goes around comes around.
Tara Baig | Artisan Bath + Beauty Creator & Graduate Student (Master of Arts in Marriage and Family Therapy)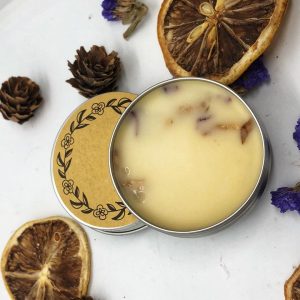 The most important lesson I've learned throughout my journey so far is to never give up. Even when you think you've failed! It's all about trial and error!
"A mistake is an experience, choice or concept it is necessary for us to have or make in order to evolve beyond it. Errors can be the launchpad of great ideas."
Etsy.com/Shop/BodyWerx
@bodywerxtx
bodywerx.tx@gmail.com
Veronica Gamboa | Makeup Artist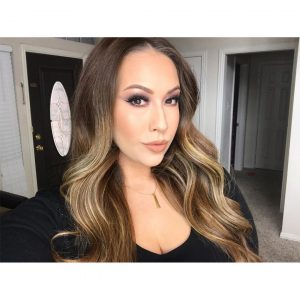 Honestly, it was finding out my worth. I value the quality of work, it's about an experience to me, not just another Bride or another Maid of Honor. I want people to leave me feeling confident, smiling, & just feeling amazing! Of course, I want everyone to book with me that inquires, but that isn't the case — and that's okay, because I know my worth. Take pride in your work & don't get discouraged when people don't want to book, because the next person will because they value what you value. Do what you love & the work will come.
Ashley White | Content creator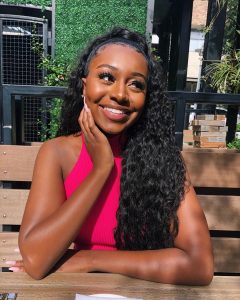 The most important lesson I've learned in my journey so far is "nothing will work unless you do." When I look at the progress I've made and the opportunities that I've been exposed too I realize that if I would have never taken that "first step" then I wouldn't be in the position that I am today. I also apply this mantra when looking at the goals that I create for myself; what am I doing now that will help myself reach those goals in the near future.
Macy Partain | Artist and Investor
Really understanding what is means to "protect your energy." Our energy is so powerful and so effective. Learning to control where I give and take has been the largest lesson. My journey is on going, I am learning everyday, so grateful.
Sophia Kornegay | Licensed Professional Counselor and PhD Candidate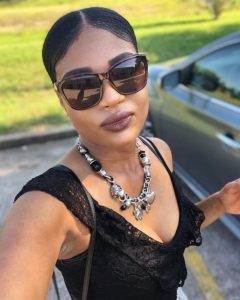 The most important lesson I have learned in my journey is that I can only on things in my life that are in my control, to worry over things that I cannot causes distress and energy wasted. Also that Fear can either fuel you to run or to win, the choice is yours, I learned to take the leap of faith and fuel to win.
Richard Lott | Digital Marketer & Currency Trader
For me, in my direct search for a prosperous future and wealth creation. I've found that consistently being a student of the game & understanding the principle of constant self education will shorten the learning curve it takes to reach success in life. I started reading books about money and success after i graduated. Unfortunately, you find that most schools don't dive deep on these subjects much or if any. I quickly realized that i had to change who i was Learning from.. I needed to shift my perspective on learning from the people who have the success that I want.
I had to step out of my comfort zone and admit a fault and in turn seek new knowledge of from authors of books about success.
Authors like Napoleon Hill, Dale Carnegie, Bob Proctor, Les Brown, Gary Vee, and many others who wrote how they, too, started from having no resources, networks, or leverage in life to have a the ability to seek new knowledge from others more successful, knowledgeable, and rich to spread the secrets to wealth creation.
It became simple to me: everyone had a pattern of principles that said the same thing !
If you can visualize an abundant future for yourself, truly believe it, write it down, and see it constantly. The final step is to execute. Take consistent action towards your goal. Your plan of success will come to life and create the lifestyle your envisioned.
The trick first is to believe. Despite my childhood programming of learning bad habits of money, consumption, and certain disciplines in life from a minority household with bad relationships with those subjects. I had To wash away those ideas and forgive them and myself for telling those things to myself, to the point of belief. Instead I had To love myself, and believe I was worthy, capable, and deserving of success and abundance.
Christina Washington | Model and Poet
The most important thing I've learned on my journey so far, is the power of self love and self acceptance.
"I look deep into brilliant eyes filled with the agony and burden of circumstance. A mind tormented by confusion and fear.
I see and know that she is strong.
I am equally her, and not.
I tell her things I wish I'd known and comfort her with the reassurance of tomorrow, because she will make it through.
I speak to her softly a love she is yet to understand.
Remind her that her worth and value are intrinsic, and in no way attached to her experience in the world.
I ask her to release the anger, betrayal, and hatred she feels, and has built up as a defense to protect her gentle heart.
When the world rejects you, and the feeling of inadicuacy comes in to cling it's hands. Go in, not out. Connect with the emotion, not as definite to your being, but as a passing experience to be felt and consciously lived through.
Feel the pain so that you can release it. Acknowledge yourself. Know that you are not alone, and that I am with you always.
The parts of you that long to be seen and accepted, are.
Right here, with me.
I love you for all that you are and aren't, and ask for nothing in return.
Sly Roque | Creative Director & CEO of The Clever Group, Creative Entertainment Agency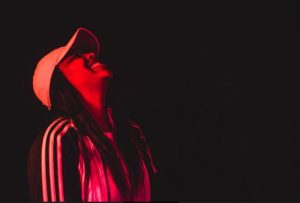 It may feel lonely at the beginning but you will NOT do this alone. No matter what you've heard, NO ONE HAS EVER completely done it on their own. You might feel that way once you first start because it's a vision God has given to only YOU. It is YOUR responsibility to make the vision plain BUT, once you see it clearly, everyone else will to and then you will need help. Entrepreneurship takes community. Let your family & friends support you. Let God lead. Get wisdom from your mentors who have gone before you. Once you're open to receiving those things, you're more open to success. It really does takes a village.
@slytheclever
theclevergroup.co
Jason R. Mitchell | WEB DESIGNER | PHOTOGRAPHER | DRONE PHOTOGRAPHER | DIGITAL MARKETER & CONTENT CREATOR | FORMER NATIONAL TOURING ARTIST & LOVER OF ALL THINGS SPICY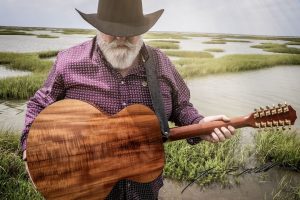 You can't always change the situation or outcome, but you can always change your attitude and how you deal with it.
jasonrmitchell.com
@jasonrmitchell
Nabeel Tarique | Part Time Model & Fitness Enthusiast
Don't try to prove yourself to others. You're happiness doesn't rely on others' approval.
@nabilliondolla
@nabillion.fit
Joanna (Jo) Quan | Fashion Model | Private Tutor | Rice University Student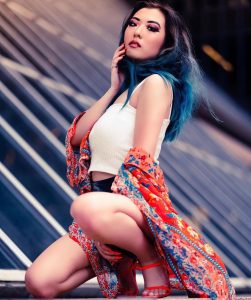 Change is incredibly hard for me—it uproots my entire life and increases my anxiety immensely. For all my life, I've found successful ways to decrease the amount of unpredictable events and instead develop one strict, unchanging path to follow. Surprisingly, everything had gone my way for 20 years until November 2019. My path included graduating from Rice University, attending a Master's program for psychology or forensics, then attending med school. Alongside this incredibly rigorous academic plan, I also decided to pursue modeling. I avoided confronting the fact that I cannot do both if I want to reach expertise in either field and more importantly, I did not *want* to do both. I continuously lied to myself about what I wanted aka attending 6-7 additional years of schooling after undergraduate, when the truth is I've been a model and have wanted to pursue modeling ever since I could walk. But, I listened to those around me who wanted to live through me vicariously instead of allowing me to develop my own passion, simply because my passion did not align with traditional beliefs of what career fields are "successful."
The moment I knew that I could not go on without failing in both these careers was terribly painful. And although many were surprised that I decided to solely focus on modeling, every single close friend told me they had known all this time that I was meant to model. The person I had deceived the most was myself. I was willing to suffer through years of STEM classes that were solely designed to "weed-out" those weaker at science. I was willing to dedicate my whole life to this lie, when it was actually what was destroying my mental health. In November 2019, when my mental health led to chronic and painful physiological pain, I decided enough was enough.
The most important thing I've learned is that you can choose to lie to everyone else about who you are or what your passions may be, but don't make the same mistake I made. Be honest with yourself, even if you disappoint people. Because if you commit and only finish halfway through, you not only disappoint others, but you disappoint yourself.
@joannaqluvsu
jyq1.blogs.rice.edu
square.site/book/TJGCZRRETJM9J/joanna-jo-quan-modeling
Gloria Oviedo | Social Worker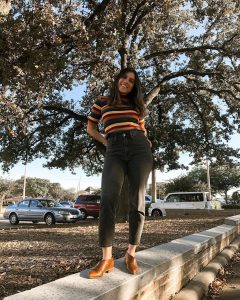 The most important thing I've learned about my journey so far, like my father always says: never give up. As cheesy as it sounds it's very true. As human beings we are wired to believe what we see. Especially at this day in age we barely ever see the many times someone fails, the hardship, the struggles, and the obstacles someone faces before they get it right. It's easy to believe that happiness or success is lineal. In many cases we even believe the world owes us something but in reality nothing that is worth having, may it be: happiness, mental health, relationships, parenthood or your profession is going to come easy. You will get kicked down, you will hear many no's and just when you think you are finally standing still someone will pull the rug underneath. The best thing you can always do is to keep showing up for yourself and to truly never give up. Had my father given up when the rug was pulled out from underneath us all, I wouldn't be here. If I would've listen to my middle school teachers who said I wouldn't graduate from high school because of my dyslexia, I wouldn't be getting my Master's in Clinical Social work in May and interning at my dream job at Texas Children's Hospital. The irony of it all, is what makes us, is not our success per say but a collection of all the times we kept showing up for ourselves, when we said "YES I CAN" and especially when we didn't give up on ourselves or dreams but we kept going towards it. So dream big! It's ok if everything is not perfect, you are doing the best you can and that's enough. Don't be afraid to fall. And never give up!
Jesse Jackson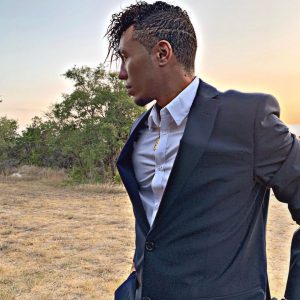 My most important lesson I learned: was patience. We live in a microwave society where almost everything is handed quickly to us. As humans, waiting is inevitable and there will be moments where you have to wait in order to recieve what you want/need and it is HOW you wait is what is important. Waiting increases our patience, which then builds our character.
Let's be honest, what type of person would you be if you never worked/waited for anything in your life?
Denise Owusu | Clean Energy Consultant & Public Speaker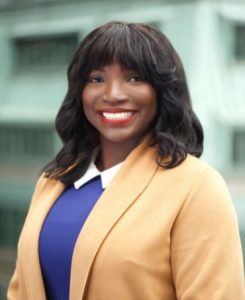 Once upon a time I aspired to be a petroleum engineer, mainly because the thought of making 100k right out of college seemed worth the sacrifice of 4 years of a very rigorous curriculum. As I pursued the degree, I also began a minor in geology, which really opened my eyes to the negative effects that the oil and gas industry has on the planet and the environment. After acquiring my degree, I decided that moving forward, I would find more joy and peace of mind in mitigating the negative environmental effects of the energy industry, rather than adding to the damage. This is what prompted me to continue my education and make my way over to Carnegie Mellon University to learn more about climate change mitigation and energy technologies. 1 year later, I earned an MS in Engineering and Technology Innovation Management with a focus in Sustainable Energy, and I currently work as a clean energy consultant in NYC, leading complex, multi-disciplinary teams aimed at positively shaping our energy future using innovative technologies.
Javi Pizarro | Nail artist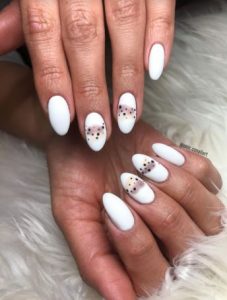 I have learned that love for what one does and perseverance are key to making dreams come true.
When you want something you fight for it.
unicconailart.com
@unic.conailart
Alawn | Producer | Songwriter | DJ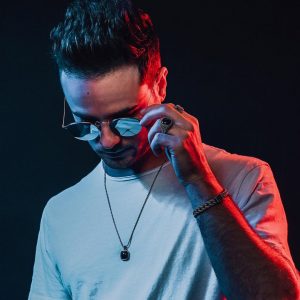 I don't know if would call this a lesson as such, but with time I've come to realize that everything you're after is already out there waiting for you – you just need to reach out and take it. I believe that things are meant to happen. Every opportunity that comes your way, every job you take, every accomplishment you make, is meant to be if you believe in it enough and of course, if you're willing to work for it. As long as you do what you truly love and enjoy every second of it, without worrying about the future and what may or may not happen, you will get to experience these amazing things that are patiently waiting for you. The most important thing to do is enjoy the journey along the way.
@alawnmusic
@alawnmusic
alawnmusic.com
Ricardo Sevilla Jr. | Houston-Based Photographer
I've been doing a mix of different kinds of photography for a while now, and if there's one thing I regret, it is that I held myself back when I started, and that was because I was afraid of failing. Now I am here taking risks in my work left and right to building up the strength of my work, one photograph at a time. I think the most important thing I have figured out in my journey is to always experiment, think photographically, always find creative solutions and never be afraid to fail; because that is what builds your drive – your passion to do whatever it is that you do, even if it is not photography.
@seva_create
sevacreate.com
@Seva__Art
Matt Yalcin | singer-songwriter & independent freelance musician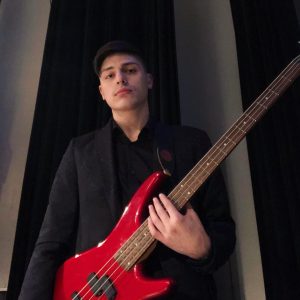 I'd say the most important lesson I've learned on my journey so far is to not stand in my own way. I've loved everything about music since I was a kid but, for so long, I let my own thoughts and fears prevent me from sharing my love of music with others. There always seemed to be an internal monologue of self-doubt and anxiety- this massive obstacle of prematurely assuming that what I create isn't worthwhile or "good enough".
I think a lot of us, especially creators and artists, struggle with the idea of sharing or performing our work- for fear of judgement, rejection, or just no one caring.
Learning to overcome that doubt has been a long, gradual, and ongoing process. It's all about challenging the harsh critic in our own minds that says "you can't" and replying with "I can and I will".
@mattywhymusic
@matty.why
open.spotify.com/artist/69mfl6r5BTbeHV17Z7iP6G?si=dZPd-3epQbWertnBGeyRcg music.apple.com/us/artist/matty-why/1482512526
youtube.com/channel/UCn8rSyQH5egv
Daniel Yang | College student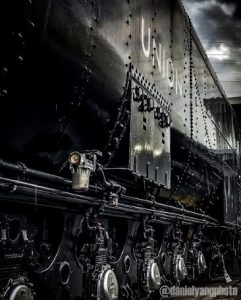 Always have hope and never give up on that hope.
Debbie Chen | Comfort Food Dependent & Community Service Junkie
Comfort food can bring people together and inspire them to support community initiatives together.
Bao Pham | owner of the "generators playground" and muralist | street artist
If you can't, believe in God or a particular situation, than at the very least You can look in the mirror everyday and say that you believe in yourself. And that compromise can always be prevalent in any type of relationship, but compromising yourself in a situation is something different entirely.
MAURICIO LAZO | Day Trader & Photographer
If you're on a journey with no obstacles, and experience no failures along the way, then is that even a journey? Life never goes the way you envisioned it. It's about how your respond to those challenges along the way that makes your life significant.
@lazomau
@ml.photoandvideo
@lazomau
sites.google.com/view/mlphotoandvideo