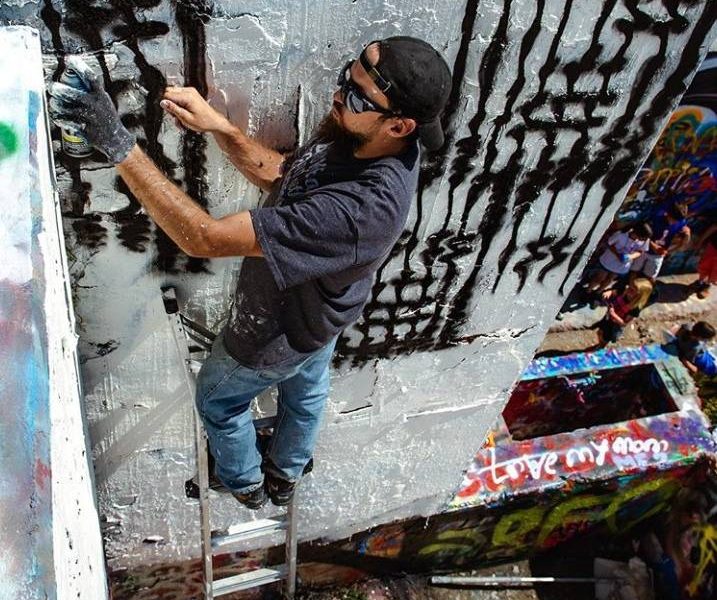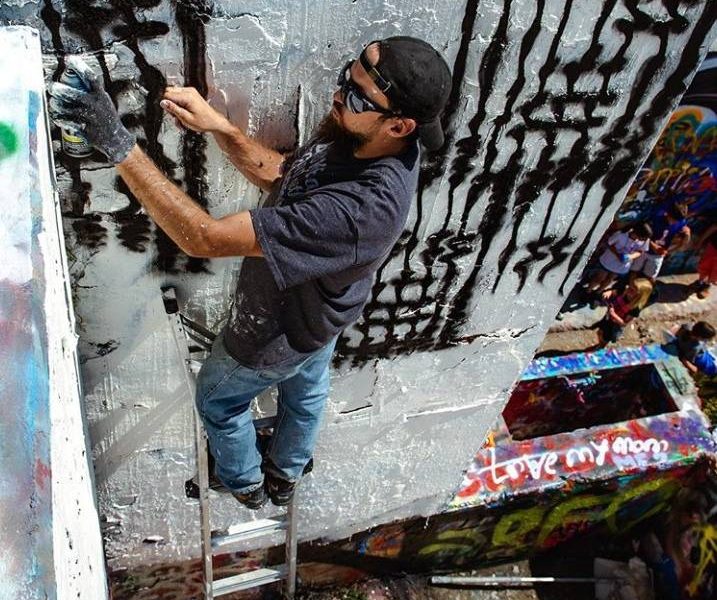 Today we'd like to introduce you to Bill Tavis.
Bill, please kick things off for us by telling us about yourself and your journey so far.
I'm an artist currently living in Austin, TX. I've moved around a few places but I grew up in Albuquerque, NM where I was exposed to rich cultural history and plenty of fractal vistas. I excelled at math as a kid, but by high school, I really didn't enjoy it and I hated the idea of doing that for the rest of my life. I spent my classes programming games onto my calculator instead of paying attention, but I didn't consider that as a career either. I could feel something else stirring in me that needed to happen, but I didn't understand what it was at the time. When I graduated, all I knew is that I loved to snowboard, so I decided to make a career out of filming snowboard movies. I took some video classes, and in a matter of a couple months everything changed – catalyzed by an injury, a new romantic relationship, and some special mushrooms.
I discovered a love for image-making and I was able to see for the first time that being an artist was a viable path for me to go down. All of my bottled up emotions came flooding out after years and years of stuffing them down. In all the time since then, I have never looked back from being an artist or doubted that it was for me. I've gone in many different directions with my art, from writing graffiti to writing code, but it's always done with the same passion. I studied drawing, photography, painting, and I eventually went to school for animation and worked at a studio for several years. The funny thing is, after more than 15 years of following my creative bliss it has led me directly back to the very things I tried to get away from – mathematics and programming, which I now make extensive use of in my artistic process. Perhaps the greatest thing I have learned on this journey of art is to love and embrace those other parts of myself, and now I enjoy them in balance with my creativity.
Can you give our readers some background on your art?
I have developed a distinctive artistic style based around the concept of halftones. Halftones involve varying the width of a black and white pattern in order to create the illusion of tone and I have taken them far beyond the typical lines and dots. Over the course of several years of hard work, I have honed my skills at drawing these illusions by hand, while also writing a sophisticated computer program which allows me to incorporate very complicated patterns into my designs. Using complex custom algorithms that I developed I am able to use fractal contours, among other patterns, to accurately recreate the tone of a drawing or photograph. I then use my hand skills and take my computer result and comb over it for hours with digital painting until I get the image just right.
During this painting process, I am tweaking the details to look clean and interesting, while also improving the overall tonal illusion. Once this step is complete, I then take that digital file and create a tangible art piece through various means, such as screen printing or engraving with a CNC or laser. The CNC engravings are the most involved and the end product is a fully dimensional surface, in which the black areas of the halftone are carved in and painted. My art is meant to be appreciated from varying distances – seeing the pattern up close and the illusion from afar. I seek to create new meanings by the juxtaposition of the pattern with the subject. I want people to be impressed with my technical accomplishments, but I also want to touch them on a deep emotional and spiritual level. Often, a lot of my work is described as creepy or dark, and that is because I have always made art as a form of therapy for myself and externalizing my shadows and demons lessons their hold on me, and I hope that the imagery can have a similar cathartic effect on those who see it. But it's not all like that, and I make a point of balancing out the dark with works of light.
Do you think conditions are generally improving for artists? What more can cities and communities do to improve conditions for artists?
I think that there has never been an easier time to be an artist. It used to be that you had to live in a major art city like Paris or NYC, but now with the internet, you can find an audience from anywhere. There are more art jobs today than ever before in history, and more art schools than ever to get training. Again with the internet, you can learn just about any technique with any medium in as short of time as it takes to watch a Youtube video, while in the past techniques were carefully guarded secrets. I think when people perceive it as being difficult to make money as an artist in modern times, they are only focused on fine art, which is a personal expression. Commercial art employs millions of artists with comfy salaries, and that is how I have made my own living for over a decade. It would be like someone complaining that it's impossible to make a living as an engineer, but all they ever do is make ineffective inventions in their garage. Getting paid a living to make purely self-indulgent personal art is an extreme privilege that has never in history been anything but a huge struggle. I think that struggle is far less today than ever before, and in general, those who have exceptional skills are able to pay their way. If it's not happening for you yet, you probably just have more work to do. My personal opinion is that fine art shouldn't be done with the object of making money in mind, but rather with loftier goals like uplifting society through the use of culture.
What's the best way for someone to check out your work and provide support?
I just launched a website for my art where you can find plenty of images of my work and a blog where I talk about my art and expose my process. The best way to see my work in person is to contact me through my website and schedule a studio visit. You can support my work by purchasing prints or other merch from my website or by sharing my art with your friends on social media.
Contact Info:
Image Credit:
Bill Tavis
Getting in touch: VoyageHouston is built on recommendations from the community; it's how we uncover hidden gems, so if you know someone who deserves recognition please let us know here.