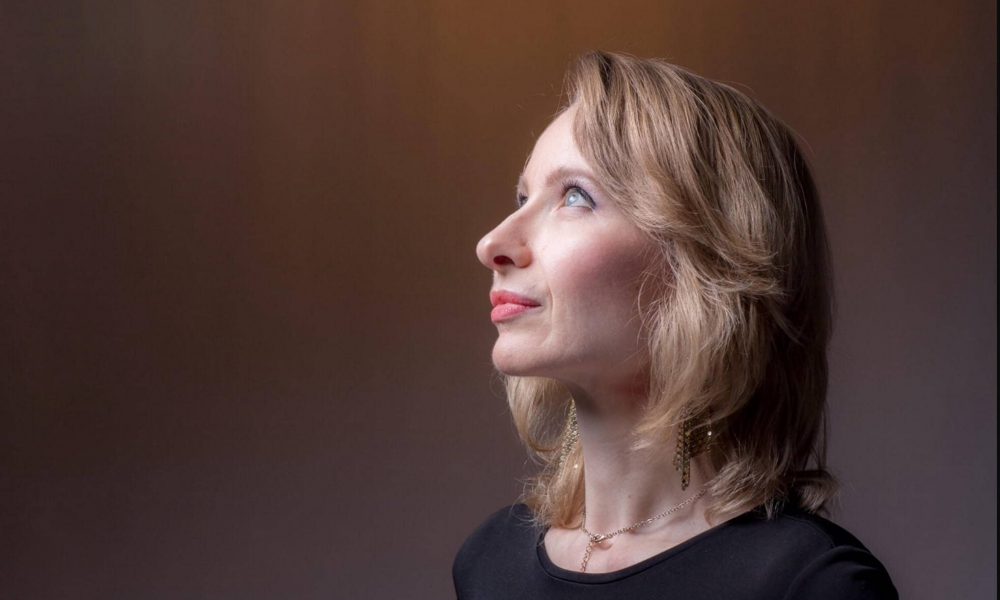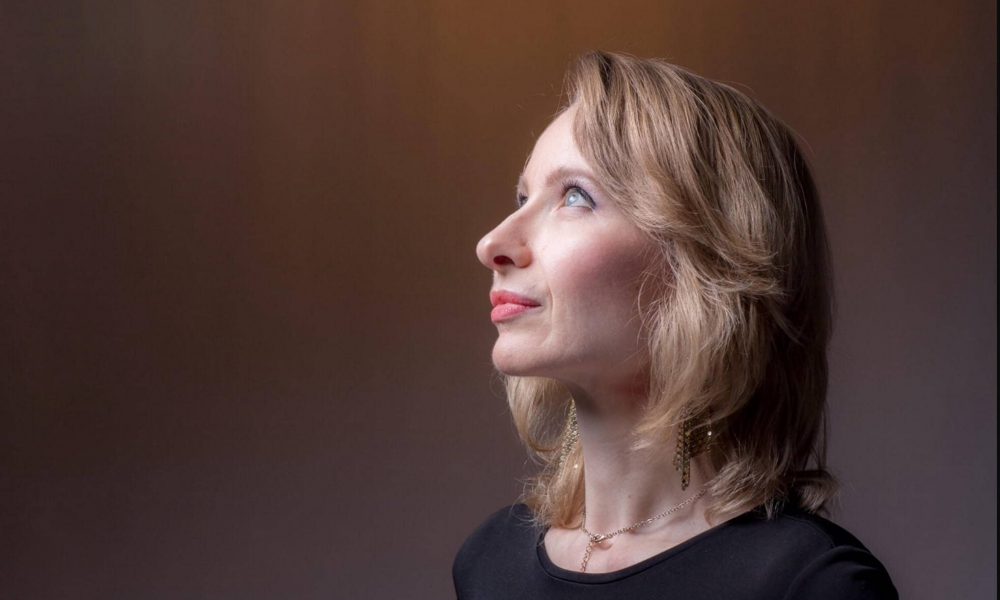 Today we'd like to introduce you to Dominika Dancewicz.
Dominika, please kick things off for us by telling us about yourself and your journey so far.
My story is distinctly defined by the fact that I am an expat. I came to Houston from Poland, from the beautiful historic city of Krakow, and from a job at one of the finest European chamber orchestras (Sinfonietta Cracovia) to pursue Master's Degree in Violin Performance at the Shepherd School of Music at Rice University. I decided to take quite a plunge into the unknown and into a humble state of being at school again, even though my career in Poland had already taken me to concert halls like Concertgebouw in Amsterdam or Carnegie Hall in NYC. Looking at this decision from the perspective of 18 years, I can see that at the root of it was the yearning to continue learning, to continue being curious and challenged. Of course, what followed was also a unique opportunity to see the world, and to expand my reality. The beginnings were very tough and very humbling. It often felt very lonely, but I "put my head down" and pursued this journey.
After completing one degree at Rice, I went for another at Denver University, and then the years passed, and coming back to Poland became rather unimaginable. Not for any political or even economic reason but because of my own awareness of how much more I can accomplish and grow here as an independent artist. And so it began – I started performing a lot, formed several chamber music groups, taught and continued teaching hundreds of students. I kept learning and kept exploring the arts, music, culture. I founded and co-founded two highly regarded Houston-based ensembles: the Axiom String Quartet and the violin and piano group The Dancewicz-Doucet Duo. Both of these groups have recorded CDs. Axiom Quartet has toured internationally in China, and collectively we perform dozens of concerts in various settings each season. My journey is by no means over: there are constantly new plans and ambitions brewing. As a musician, I constantly seek new challenges, be it learning more music, commissioning new pieces, booking more concerts with truly thought-provoking programs, or reaching more listeners in Houston and beyond. Houston is an incredibly fertile and inspiring place – the intermingling of cultures, genres, styles, and ideas form a highly energetic melting pot that keeps me amazed and energized.
Can you give our readers some background on your art?
Even though I grew up surrounded with and educated about various forms of arts, I am first and foremost a musician, a violinist. I have a deep love for visual arts, for film, theater, literature, and poetry, but I have learned that in my case being a master of all is not my calling. My beloved artistic outlets right now are the two ensembles that I created and co-created: the Axiom Quartet and The Dancewicz-Doucet Duo. In my concerts, I don't simply show up on stage and play to the best of my abilities. I try to give the listeners a piece of me, physically and emotionally. When you come to hear and see me play, you are guaranteed to be riveted, moved, maybe even depleted, or elated – but never indifferent. I prepare for my performances very carefully: of course, I learn my music, I practice control, "draw a map", I even carefully review my athletic abilities, because playing the violin on the level I am trying to reach requires athletic strength. But then – I let my spirit fly with it. Sometimes, it means that my sweat will fly across the stage, sometimes you will hear me groan. Sometimes, you will see me suffer along with the composer. Sometimes I will dance together with the piece. I re-live the drama that happens in the music. I can create a mystery, a love affair, or an ecstatic fury.
For my Duo's concerts together with my piano partner Donald Doucet, we select powerful music and we work on our presentations in a narrative way as if we were telling stories. What is the message? What do we want people to feel when they hear us? Do we want to raise the hair on their backs, do we want them to cry? Or do we want them to hum along and laugh? Donald and I create specific themes that we enclose the music in. One of my favorite programs we designed is called "Woman Power," and it presents music by largely unknown or under-appreciated women composers like Clara Schumann, Grazyna Bacewicz and Amy Beach. Recently we played a concert titled "Identity," in which I honored my Polish roots, and presented the absolutely gorgeous Violin Sonata by Ignacy Jan Paderewski, a celebrated piano virtuoso, composer and politician, whose music is currently virtually unknown in the United States. I was able to "raise him from the dead" because his passion, lyricism, and virtuosity resonated with mine, his compatriot's. When I present a concert, I try to gather music that informs, as well as moves. Both of my ensembles make it a point to speak to the listeners from the stage about the music we present. It is not a lecture, but it gives the music its context, it puts it in a historical and social perspective and de-mystifies it, so that even those listeners who don't know much about classical music can identify with it, and live it together with us on stage.
I should add that along with being a passionate performer I am also an equally passionate teacher. I am currently an adjunct professor of violin at the University of St.Thomas, I also teach a large private studio, and provide violin lessons to the underserved children in Houston communities through the Melody Program sponsored by the Houston Youth Symphony.
Artists rarely, if ever pursue art for the money. Nonetheless, we all have bills and responsibilities, and many aspiring artists are discouraged from pursuing art due to financial reasons. Any advice or thoughts you'd like to share with prospective artists?
I have been a freelancer ever since I came to Houston from Poland in 2001 and was lucky to be able to support myself solely by performing music and teaching violin. Even though there is no getting around the fact that being a freelancing musician is financially more challenging than having a steady day job, in this day and age and in a city as economically bustling and culturally diverse as Houston there are many paths to building a successful career as an artist. Looking back at my career, I think it was easier for me because coming from Eastern Europe I was used to living humbly. That being said, I think it's perfectly possible to be very successful as a freelancing musician here in Houston. It takes a certain level of perseverance and you've got to be able to build up your reputation, your contacts, your concert opportunities, your performance outlets, your student roster, your fan group, your donors and your collaborators. These combine into multiple income streams, which in my opinion are essential if you don't have a steady job. With time, at least some of these income streams will get more robust or more diverse, and if at any point any of them disappears or wilts, the other "legs" will still be there to support you. Of course, as we pick our paths of being artists, we usually realize that we don't necessarily subscribe to a strong possibility of becoming quick millionaires. We do it out of passion and love of our art. Fortunately, Houston has a very supportive community, with multiple opportunities and platforms for talented musicians, so if what we do has merit, quality and honesty, I can guarantee we will do well here.
What's the best way for someone to check out your work and provide support?
Both Axiom Quartet and The Dancewicz-Doucet Duo present multiple concerts during a year. The best way you can help and support us is by connecting with us and by coming to our performances. All of our concerts are listed on our websites and Facebook profiles. It is also helpful if you subscribe to our mailing lists. On the other hand, I am always very interested in forging personal relationships with concert goers, fans, donors. I love knowing each and every one of the patrons who come to my concerts, and I love hearing about their emotions afterward. A lot of people keep coming back because they are looking for the experience we give them. I want them to know that I truly care about getting into every single mind and heart. I am always looking for patrons interested in hosting me and my groups in their homes for a house concert. These unique performances are becoming a new, revolutionary way of experiencing music – up close, personal, intimate, powerful. If you want to experience the incredible power of music at arm's length, in the intimacy of your own home, please, get in touch. We love hearing from our fans and new listeners! The best way to get in touch with us is via our websites and social media. You can always send us a message, email or call. Axiom Quartet is a non-profit, and we appreciate the support, be it donations, volunteers, promoters. The Dancewicz-Doucet Duo is actively pursuing booking concerts not just in Houston, but further out in Texas and eventually nationally.

I would love for everyone in Houston to have our CDs: The Dancewicz-Doucet Duo released a debut album last January. The album contains Violin Sonatas by Elgar, Mozart, and Debussy, and shows a truly diverse sampling of The Duo's sound and passion. Axiom Quartet released a debut CD in April of last year, titled "Axioms: Moments of Truth," and it is a fascinating journey through different genres and styles, including music by Bach, Monteverdi, Ives, Bob Dylan, Billie Holiday, and Fleetwood Mac. The CDs can be purchased on our websites, and hard copies can be purchased and signed(!) at every recital.
Contact Info:

Image Credit:
Filippo Nenna, Rahim Quazi, Luca Bonato, March Chen
Getting in touch: VoyageHouston is built on recommendations from the community; it's how we uncover hidden gems, so if you know someone who deserves recognition please let us know here.