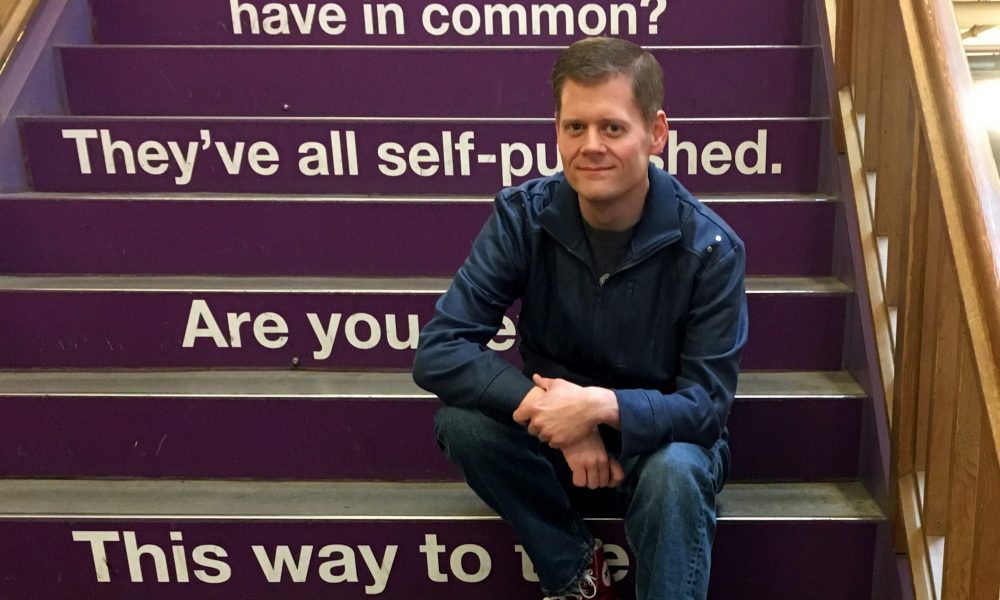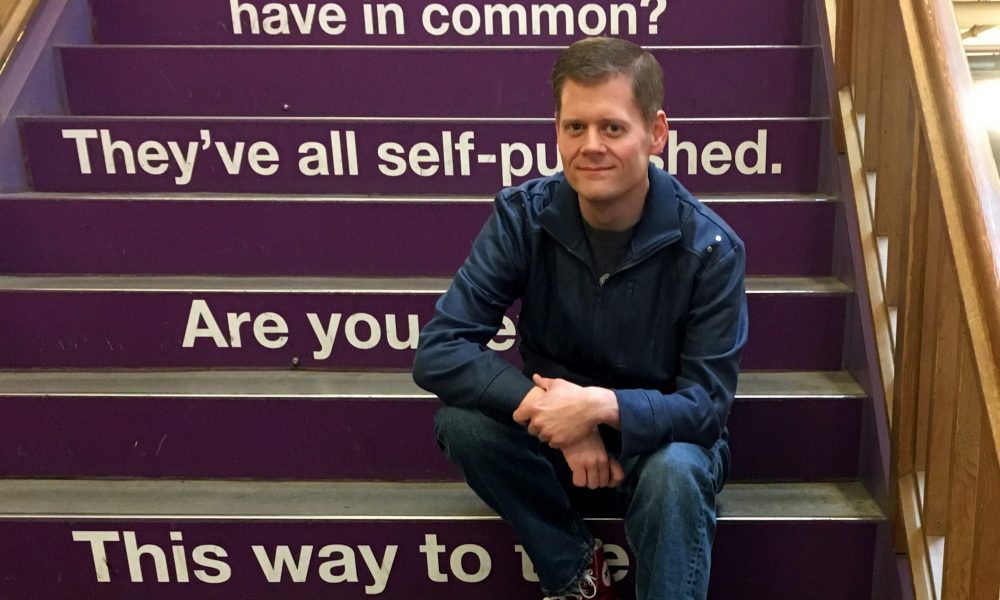 Today we'd like to introduce you to Dwaine Bullock.
Dwaine, please kick things off for us by telling us about yourself and your journey so far.
Most artists will probably tell you they've been drawing since they were old enough to grasp a pencil or crayon. That's true for me as well. I always enjoyed the fun stuff – comics, animation, color, character, and creativity. I always admired one's ability to tell a story in their own unique way and have an effect on people from all ages and backgrounds.
Growing up in the days just before them innanets, I didn't know illustration was really a "thing." I wasn't artsy enough for the fine arts crowd and too artsy for the graphic design crowd. Going down one path never felt right. I'd walk down one, get lost, and stray over to the other.
In college I bought a book of concept art for the Star Wars prequels. One artist in particular jumped out at me. His name's Iain McCaig. A couple years later, the Star Wars the Magic of Myth exhibit came to the Museum of Fine Arts. Not only did I get to SEE Iain's work, he came and gave a talk. It changed my life! He presented vital information with so much heartfelt honesty. And it was FUN! It was the first art lecture I'd ever been to that wasn't pretentious or that I was being told what to like. Everything made sense. THIS is why I create!
I wouldn't be the artist, or the person, I am today if I hadn't gone to that event. Since then I realized that it was good that I got lost so many times, because I picked up a bunch of stuff along the way that makes me a unique illustrator AND graphic designer.
Can you give our readers some background on your art?
Since I'm an illustrator and graphic designer, I make a little bit of everything!
As a graphic designer, my designs are made from scratch and are unique to the person. I've got over 5,000 typefaces and I USE THEM! Oh, do you not like any of the ones I have? It's OK. I'll go find more. I don't mind! We live in such a wonderful, colorful world. There's no sense in having another logo in Gotham or Futura. Or another movie poster in Trajan or Bank Gothic. Give it some soul! Let it stand out! Give that startup a good first impression.
My graphic design background is in print. When I was younger, I was always studying issues of Nintendo Power. Every article had its own hand-crafted layout. No one-publication-fits-all template! Everything is fighting for our eye's attention. We see so many things, blink, and it's forever forgotten. I strive for layouts people can explore, enjoy, and revisit. It's not just about making things look pretty. A strong grasp on design fundamentals is key. So pretty, but still functional and legible!
As an illustrator, I'm a visual storyteller. Mostly silly stuff. I love to design characters and create scenes that tell a little story. It often begins with a quick sketch on the page, then it builds and builds, and I've created an entire world by the time it's done. Worlds packed with heroes, villains, and everything in-between.
Everything starts with a pencil sketch, either in my sketchbook or on Bristol board. Once that's done, I scan it in, digitally ink, and digitally paint the piece. I still use traditional tools from time to time. As much fun as inking can be with Clip Studio / Manga Studio, pens and nibs are a blast. For illustration, Painter is my preferred program over Photoshop. It's always felt more natural to me. That's also why I've started to get the hang of Procreate and excited to see what I can do with it!
These days my free time has been spent starting my 150-page graphic novel. With all of the stories I've had rumbling around in my head, this is one I really want to share. It's a challenge but has been a fun one so far. Like, "Hey… OK, I guess I really can do this!"
Artists rarely, if ever pursue art for the money. Nonetheless, we all have bills and responsibilities and many aspiring artists are discouraged from pursuing art due to financial reasons. Any advice or thoughts you'd like to share with prospective artists?
Just about every artist has said this, and it's true. Draw every single day. You don't need the fanciest supplies. All you need is a writing utensil and some paper. Every stroke you make builds the skills. And you've got time. 15-minute break? Doodle a hand or meerkat! When you build the skills AND save up for those fancy paints or tablet, you'll be more confident going in.
My friend recommended a great book called "How to Be an Artist Without Losing Your Mind, Your Shirt, Or Your Creative Compass: A Practical Guide." Give that a spin! It will answer your concerns and then some.
I'm pretty fiscally conservative. I need to exhibit at more conventions, but cost can be a strong deterrent. Table cost plus production, travel, and lodging is a lot to consider. I've mostly worked privately and have only recently been putting myself out there more. If I'm going to exhibit at more conventions, I have to make sure I have a revenue stream to catch me if I fall. While I want people to have top quality prints and books, I only order enough so I don't take a big hit. When my graphic novel is finished, if it sells…yea! If it doesn't, I priced out a small print run I can easily pay off.
What's the best way for someone to check out your work and provide support?
While it's true I am on them innanets, I haven't been the best keeping up with my social media lately. That's because I'm busy with client work, their social media, commissions, and long-term projects! There will be a wave of new work about crash soon. I promise!
Instagram
instagram.com/dwaineart
Facebook
Facebook.com/dwainebullockart
Web Site
dwainebullock.com
If you want to support me, visit my store! You'll find all the current prints I have for sale. You can also snag a copy of my book. It's 90 pages sporting most of the prints in my shop, the concept sketches for them, and more!
dwainebullockart.bigcartel.com
Contact Info:
Image Credit:
Just me. Dwaine Bullock!
Getting in touch: VoyageHouston is built on recommendations from the community; it's how we uncover hidden gems, so if you know someone who deserves recognition please let us know here.