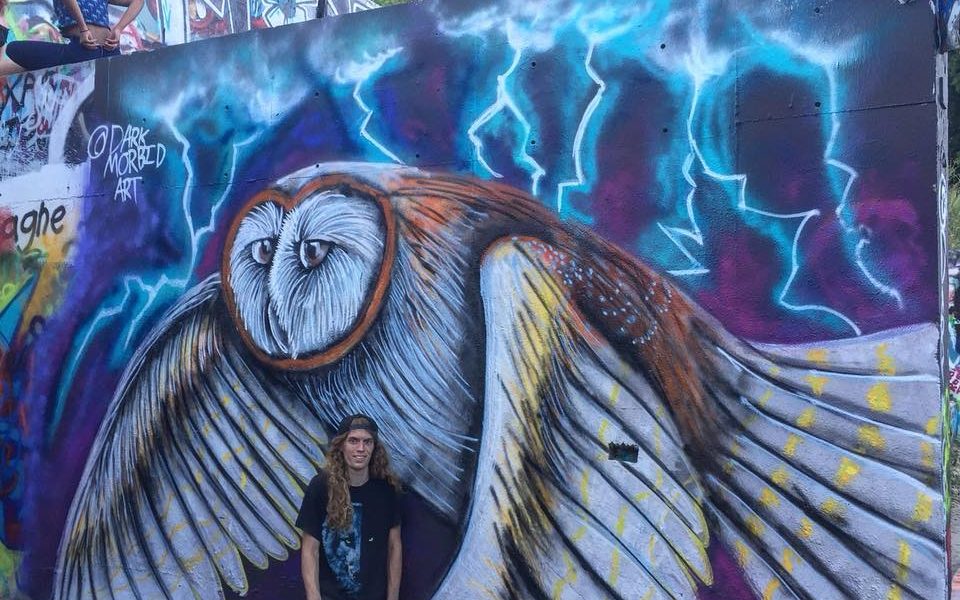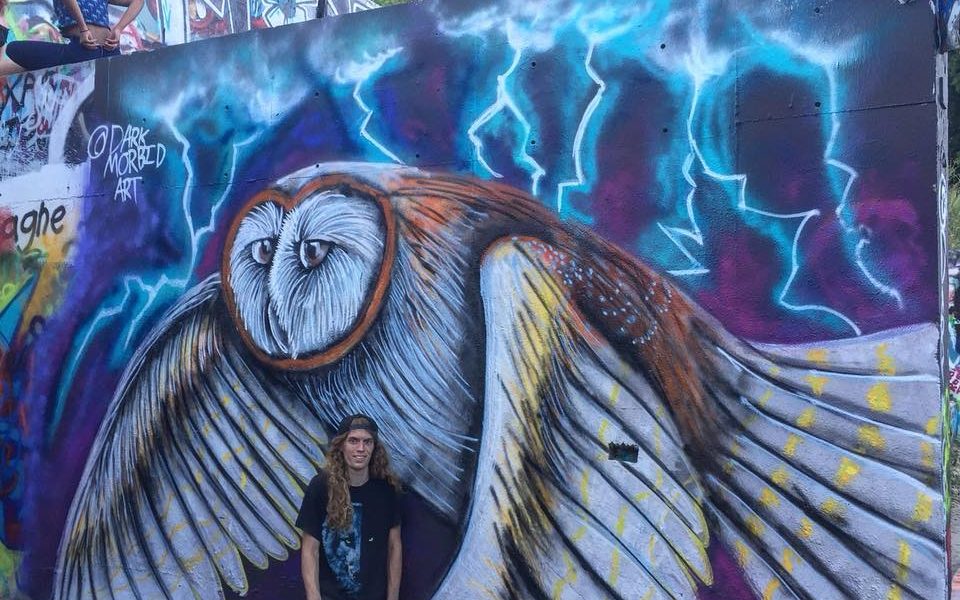 Today we'd like to introduce you to Hayden Carley.
Hayden, please kick things off for us by telling us about yourself and your journey so far.
I am a 22 year old self taught artist living in the Austin area. I started drawing when I was 17 and moved to Waller, Tx. There was literally nothing to do out there and I didn't know anyone so I started drawing to pass time. Slowly my style started to develop and I got into dark black and white art. I ended up moving to Houston at 19 and was working 60-80 hour weeks to support myself living alone in the big city. Every day I would get home from a stressful job and go start shredding through prisma color pencils like crazy and wake up the next day having to drink coffee just to stay awake at work because I was so dedicated to doing art every chance I got. Once I finally got less hours, I ended up finally meeting other artists in the Houston art community and inspired once realized it was possible to live off art. I went through a huge struggle for a bit and some how ended up in Austin. Being here I realized that Art is dream and I lost my job and decided that was my sign to start pushing myself more as an artist! Since then I have not rested a minute! I used to be this shy quiet dude but the struggle forced me to talk to more people that I would have never met other wise. If it weren't for Art and inspiring people I feel that I would have got no where in life! Art is my dream and there Isn't anything that can stop me at this point!
Can you give our readers some background on your art?
I have a wide variety of art! So I do alot of darker black and white drawings prisma color drawings and acrylic painting. I used to draw some really creepy demons and creatures that were a major expression of my depression I suffered at the time. Also draw and paint animals, nature, landscapes and night time scenery with more of a spiritual type of vibe in color and black and white. I Spent much of my life in nature and playing in the woods so I try to bring my love for the forest and animal for people to see how beautiful the world is through my eyes. I do larger acrylic painting and also smaller paintings on wood slices and also wood discs that I make into earnings and necklaces. I enjoy doing paintings with water color/ gouache. I also started using spray paint to do large scale murals. It quickly got expensive trying to practice so I started digging through the trash at the graffiti park in Austin to collect free spray paint that aren't empty that people wasted by throwing away. Now I'm out there almost every weekend turning the "trash" into murals and painting owls everywhere for people to hunt and seek out and now strangers are always finding me and saying "ARE YOU THE OWL GUY??". My Dream is to go world wide with these paintings/murals and to inspire people to chase their dreams and brighten the world with art!
How do you think about success, as an artist, and what do quality do you feel is most helpful?
I feel success in many different ways. When I finally complete a huge project and I feel accomplished and get super excited to share! I feel success when I show people my art and see their face light up. I feel success the more people that have my art, I want my art everywhere! Oh yeah… Then there's money, I feel successful when I can eat and support myself although my success doesn't depend on it. I'm successful as long as I'm happy. No matter how hard the road is ahead as long as I'm helping others and doing what I love that's all the success I need in life!
What's the best way for someone to check out your work and provide support?
Right now I sell most of my work In person at local pop up events and at the graffiti park. The main place I share work is on my instagram @Darkmorbidart and when people see things they like they message me and I ship world wide. In the process of setting up my website with all my original drawings, paintings and prints www.darkmorbidart.com.(some work already up not all yet). I am also on Facebook at Facebook.com/darkmorbidart or add me personally: Hayden Carley.
Contact Info:

Image Credit:
Hayden Carley