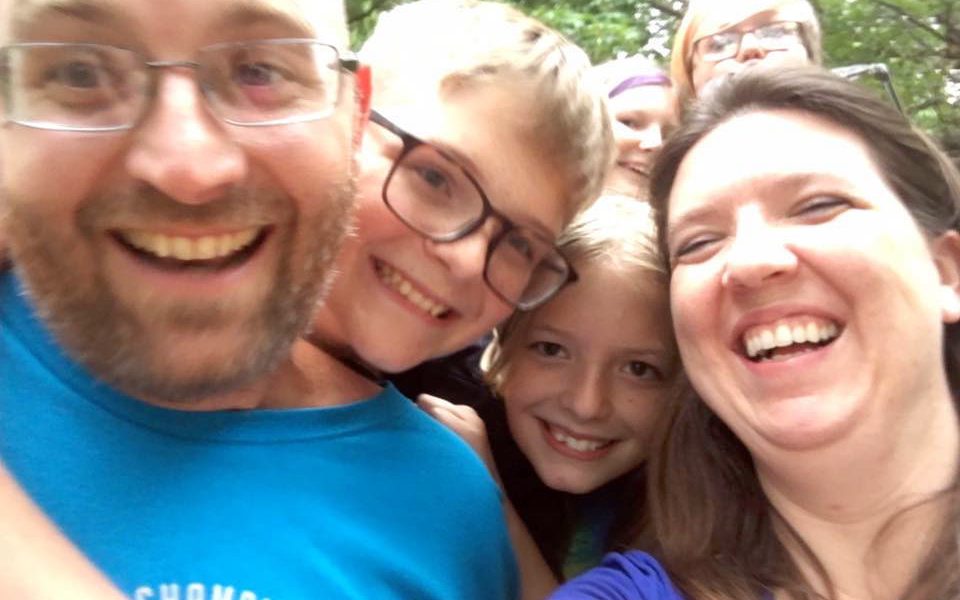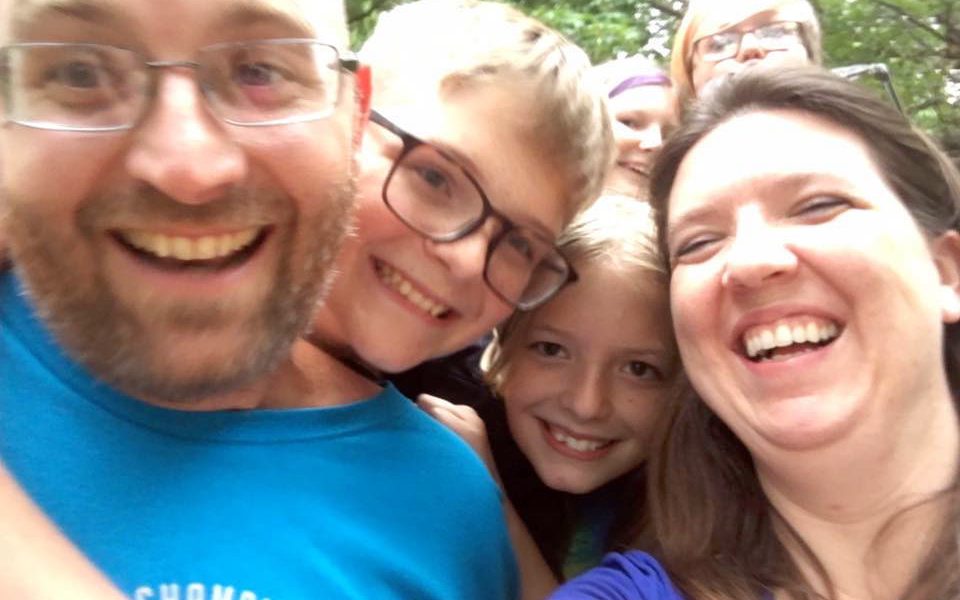 Today we'd like to introduce you to Jenny Waldo.
Jenny, please kick things off for us by telling us about yourself and your journey so far.
This year is my 20th anniversary in the film industry, so I've been doing a lot of reflecting on my journey and what has lasted the test of time and what hasn't. This is a business where most people have very similar stories – moments of clarity, pursuit of the dream, moments of luck and success, moments of extreme doubt, moments of failure and regrouping – and mine is no different. What's different about filmmakers, is that everything is a story. Every moment its own movie. And it's in the details that those stories come alive.
I was born and raised in Washington, DC, a city historically segregated and filled with violence. In the early 90s when I was in high school, it was known as the "murder capital." My mother was an immigrant from then-Czechoslovakia, and my father was an American from Florida. My parents had met in their own movie-like story in Switzerland and had moved to DC so my father could pursue a career in politics. They were both free-spirited as many people emerging from the 60s were, but growing up our household functioned like something from the past with a father who worked all the time and a stay-at-home mom. We were fortunate enough to be able to visit Cold-War Czechoslovakia somewhat regularly since I was a baby to visit my mother's family. I was a tomboy growing up – climbing trees, skateboarding, building things – but my mother also put me in ballet and piano lessons.
These are the elements that have stuck with me over the years when I think about my story and who I am. I always felt very observant of the world around me, and I was exposed to a lot of different things. I questioned what was expected of me and what was presumed in the world around me. Being "different" with an immigrant parent, traveling to an enemy country, and with a father who had spent some time living in India, I liked experiencing how different people lived. I liked thinking about things from different perspectives. I was curious about all the different people in the world. Not many of my peers had similar experiences, and I felt like I never fully fit in, but that gave me the opportunity to float between different friend-groups and experience life in various ways.
When I was a freshman in high school, some of those friends started getting into trouble, and I went along with them. I was having trouble at home with my parents and getting into trouble with friends was exciting, scary, and a great way to piss off my parents. It resulted in me transferring from public school, where I had been my whole life, to private school. And, it turned out this private school was the same one that the President's kids go to. At the time, it was Chelsea Clinton. So it was an opportunity to yet again see how different people lived. And even having grown up in the DC area, these people were very different. They had a lot more money, pressure, expectations, and children in that kind of situation end up getting into even more trouble! So while some things got worse for me personally, the strong academics did straighten me out and get me to engage in ways and grow like never before.
As college approached, I had no idea how to pursue a career with the various interests that I had. My best academics where math and science but I was also very creative – in addition to doing ballet I had started choreographing my own dances, I had taken up black-and-white photography, I wrote. I didn't want a career that just used some of those skills. I wanted something more dynamic, engaging all of my interests and talents.
I went to Oberlin College before they had a film studies program and eventually majored in English where I was first exposed to film studies. I had never before thought of a movie as something to "read" like a book – for theme, structure, character…etc. And I had never thought about the people involved or what it took to make a movie. The more I learned, the more I wanted to learn. The field of filmmaking is both an art and a business, and so it sparked all sides of my brain in a light-bulb moment that told me this was a profession I wanted to pursue. I started writing screenplays and using my photography in more cinematic, story-telling ways. I got an internship on the Paramount Lot in Los Angeles and fell in love with the city. After a brief failed attempt to move to LA after graduation, I moved back to DC to get filmmaking experience by working in the local industry – which is largely documentary/educational. I learned a lot but again wanted to learn more, plus I wanted to get out of DC, and my heart wasn't in documentary but in fiction. So I applied to film school and got into the University of Southern California's School of Cinematic Arts for a Master of Fine Arts in Film Production. I went back to Hollywood expecting never to leave again!
I had a wonderful time at USC and even earned a coveted partial scholarship for my directing. I learned to produce and continued to work on documentary projects while also pursuing my passion for writing and directing fictional films. I wrote/directed my own thesis film which I shot on 35mm. I also produced a documentary thesis film, a super 16mm martial arts fictional thesis, and another 35mm fictional thesis. It was 2004, selling your indie film at Sundance for a million dollars, shooting on film, getting a 3-picture deal with a studio…all of it felt within my grasp.

Only, I got married and pregnant, and my husband's job took us out of LA. And I found myself as a stay-at-home wife/mother in the suburbs of Houston with no idea of how I was going to continue to pursue my career and no desire to quit it either. I kept making documentary projects for different non-profits, and I kept making fictional shorts. I joined the board of Southwest Alternate Media Project (SWAMP) – a non-profit dedicated to local independent filmmakers and independent film – and started meeting other people in the area who made films. I eventually became SWAMP's Program Coordinator, connecting me to other people in the industry to bring them in for workshops and conferences, and that eventually led me to Houston Community College where I started teaching film and where I am now a full-time faculty member in the Filmmaking Department.
The industry and the world has changed in the last 20 years since I first interned on the Paramount lot. It's much easier to be a "regional" filmmaker and carve a career outside of the system, the tools are much cheaper and more accessible, as are the resources to get your projects "out there." The downside is that all of that creates only more competition in a highly competitive industry, and more noise to cut through. So what I hold on to, and what I counsel my students to do as well, is to what makes my story, my vision, my approach, unique to me. That's something no other person or company can replicate. I think back to the staples of my childhood – my exposure and interest in people from all different kinds of backgrounds, my exposure to politics and the questions about what's right and fair and good for people, and my development as an artist through my writing and photography – and I create work that's meaningful to me in the hopes that it will be meaningful to others.
Can you give our readers some background on your art?
Watching movies was a big part of how my family bonded. My father loved Hollywood Blockbuster movies, especially sci-fi, and I grew up watching all the Star Treks and Star Wars movies, as well as every other Hollywood movie that came along. At the same time, my immigrant mother loved all these weird foreign films from the 60s especially movies that came out of her native Czechoslovakia in the Czech New Wave like Firemen's Ball, Closely Watched Trains, and other movies like La Dolce Vita and Black Orpheus. So I had a very eclectic range of films that I watched at home and in the movie theaters and I especially loved the Czech movies because they always had a dark sense of humor. Comedy in the face of death and despair.
My work is usually dramatic, but to me, there are funny moments in the drama, an insight or a perspective that heightens the absurdity of a dramatic moment. To me, this is a truth in life, that even in our darkest moments, the randomness around us creates absurdity that can help us push through. I want to capture the complexity of life, showcase humanity in its quirks, and create questions in my audience's mind about what they think about their own world. Movies were educational for me – a peek into how someone else lived – and I want to continue that message and be part of that power of cinema.
Currently, I'm working on my debut feature film, Acid Test, which is adapted from my award-winning short film of the same name. Based on true stories, the film follows "Jenny" as she launches a rebellion against her parents fueled by Riot Grrrl music, crushes, and LSD. The story encapsulates the absurd drama I love, but the project itself is an opportunity for me to showcase a kind of film and filmmaking that I want to see in the industry. We have a Latina female lead and diversity both in front of and behind the camera. I want to support and help grow the local Houston filmmaking community and showcase the depth and talent we have here, and as an educator, at HCC I also want to provide work opportunities for my students. So we're approaching this indie film as a non-profit to support the diversity we see and provide these opportunities. The story is about rebellion, but the film itself is a rebellion against the status quo in the industry. I want to do my part and use the resources I have to create positive social change in my personal and professional communities.
What responsibility, if any, do you think artists have to use their art to help alleviate problems faced by others? Has your art been affected by issues you've concerned about?
I don't think the role of the artist has changed because the artist has always been responsible for taking the world (whether it's the inner world of the artist or the outer world they see) and reflecting it back to us (the audience). In times of greater crisis, that role can and often does become politicized, and I personally am interested in art as activism right now. A lot of that, though, has to do with the nature of being a regional and independent artist. I have the luxury of doing projects that I want to do, and I also feel a responsibility to reflect not just the stories I want to tell about the world but HOW I tell those stories to create change in the industry itself and in the world by showcasing diversity or a perspective that is more message-oriented. The challenge with art as activism is that as an artist, ultimately I want to create something that will last beyond the current political climate and not be dated and rooted to that time period. It's certainly a challenge and a question.
As a regional and independent artist, there are fairly specific routes to gaining an audience – YouTube, streaming platforms, and festivals/exhibitions. I can't compete with Hollywood. So as much as I love Hollywood films, still, I set myself up for failure by trying to replicate those types of movies within the resources I have available. Maybe the next time, or the time after that…But for right now, I have the ability to do something meaningful that I hope will be meaningful to others and eventually, I hope to be able to do that on a larger scale and bring my production ethos along. Because even the big fluffy fun Hollywood movies are rooted in our deep desires for love, friendship, and understanding of our world.
What's the best way for someone to check out your work and provide support?
We are fundraising for the feature film of Acid Test – looking for charitable donations which offer donors a tax deduction! Information on where/how to donate will be up on the film's website: acidtestfilm.com. You can also follow what's happening with the feature and with the short film there.
The short film will be available, streaming exclusively on Seed&Spark starting on Tuesday, February 26th here: https://www.seedandspark.com/watch/acid-test. Seed&Spark is the platform we used to crowdfund post-production on the short film, and a table read for the feature film.
The short film is also still in festivals and will be screening at the Richmond International Film Festival at the end of April in Virginia and hopefully some others soon. We've had a great festival run so far, premiering locally at Literally Short Film Festival before going to BendFilm in Oregon, Austin Film Festival, Snowdance in Germany, Jim Thorpe in Pennsylvania, Victoria TX Film Festival, among others and we were also selected for the Women in Film and Television International Short Film Showcase. We've won a couple of awards along the way.
You can read more about my life and see some of my work on my personal webpagejennywaldo.com. Right now, you can watch a short film I wrote and directed a little while ago "Sisters" through the website or directly here: https://vimeo.com/75868982.
And I'm always available through Houston Community College if you're interested in taking classes, using the facilities, or just looking for advice!
Contact Info:
The feature adaptation of Acid Test is fiscally sponsored by From the Heart Productions making your charitable donation tax-deductible! Production is slated for June. Learn more and make a donation here: https://fromtheheartproductions.networkforgood.com/projects/51471-feature-films-acid-test-feature-film
Image Credit:
AEL Visuals and Acid Test Productions
Getting in touch: VoyageHouston is built on recommendations from the community; it's how we uncover hidden gems, so if you know someone who deserves recognition please let us know here.