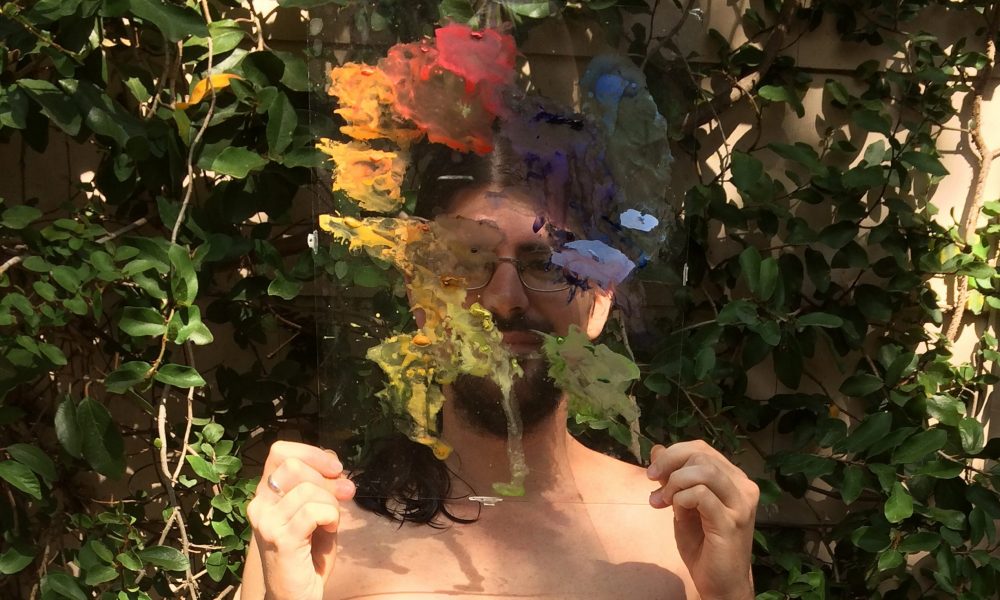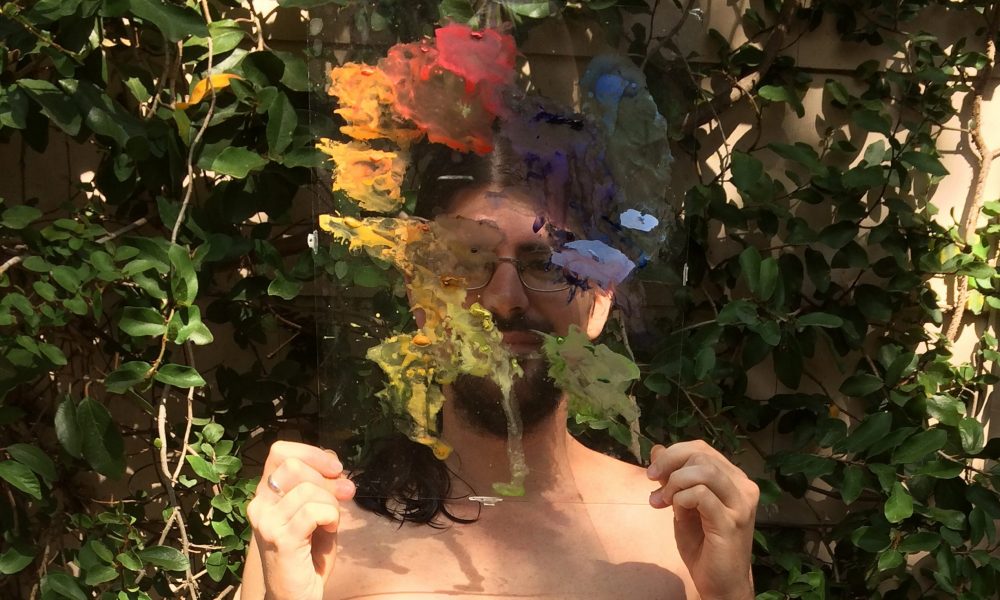 Today we'd like to introduce you to Justin Earl Grant.
Justin Earl, please kick things off for us by telling us about yourself and your journey so far.
After a fairly normal childhood, growing up on the Gulf Coast of Texas, I went to University of Texas in Austin where I majored in Pure Mathematics. After graduating I moved to Philadelphia where I taught math for a short while. Then, in 2006, I traveled to Buenos Aires, Argentina, for a long 6-month vacation. During this time period I met many interesting people, some of which became very good friends and future wife. So, I decided to stay there and live indefinitely. In Buenos Aires I continued to develop my art.
I had studied art and painting since high school and even in the university and was beginning to have shown in Philadelphia. So, in Buenos Aires it was just a continuation of my work, and over the years I began to make contacts and have shown as well. I lived and worked as a full-time painter, selling works in street fairs and doing commissions. I often traveled to Uruguay and Chile, as well as back to Texas, but my residence was Buenos Aires. In 2014 my wife and moved to Santiago, Chile where I continued to show and sell paintings. Recently in 2016 we decided to move up to Houston, where we currently live.
Can you give our readers some background on your art?
I am primarily a painter. My preferred materials are watercolor, ink, graphite, and pastel on paper. My aesthetic has developed over the years, and continues to change so it's difficult to explain in words what my art is about. I mean, it could be about one thing now, but change in the near future. But my artwork is almost always based on the human form, or at least parts of it. And how this figure relates to the environment. But I also have works in which I call ¨ anti aesthetic¨ that are no meant to be very pleasing to the eye to look at, that have forms and figures that sort of deter the viewer, but at the same time attract the viewer with their mystery or intrigue.
A push/pull sensation. I would like the public to be able to view my work and say they have never seen anything like it, that they are not sure how they feel about it, whether it's good or bad, but that uncertainty does not deter them from looking at it again and again. And I hope that they are able to discover something new or feel some new sensation each time they look at it. I am not hoping that the public understands the work, as in I don´t really want to fully understand my work. I feel that if I completely understand a painting I am working on, it bores me and I either destroy it visually or leave it incomplete.
In your view, what is the biggest issue artists have to deal with?
Just as there are big challenges, there are also big benefits. There are more artists in the world today than ever in the Earth's history, and I assume that number will only increase, as will the art consultants, art galleries, collectors and anything else associated with the art industry. There are more public and private funds to support artists. So, I see it's very easy to be an artist, and even easier if you do not have to live by your art, and can afford pay for classes, to rent studios and have access to materials. But that does not mean what's being created is good art. So, as it has always been, the biggest challenge facing artists today is to create something meaningful and appropriate for the time and place in where it is created.
To create something that goes beyond the status quo, and challenges the public into seeing and thinking something new, without the artwork being pompous or exclusive to only a certain part of the community such as the elite or wealthy. Another big challenge, mainly with younger or mid-career artists such as myself is finding gallery representation. In my experience the galleries only work with a select inner circle of artists, where names and institutions matter more than the artwork. Which I assume is natural, I just think there should be more places to exhibit art instead of cafes and bars. For example, in Buenos Aires and Chile almost every neighborhood has a cultural center where they have exhibitions, shows, theatre, act for the public, giving everyone a chance to exhibit their work, whether good or bad, in the end its the public whom decides the value of the art.
What's the best way for someone to check out your work and provide support?
I just finished a show titled HABITANTES at the Houston Public Library in Downtown Houston. My next big show is in The Jung Center. That show is scheduled for December 2018 and is titled ZUEGMA. The show is December will be the most current work, large scale, and very interesting. I rent a studio in Midtown where people can schedule appointments. And I have a very complete and informative website, although I have many works not on the site, so its always easier and better to see the works in person. The site is www.justinearlgrant.com. Of course if you search my full name you can see many things on Instagram and Facebook as well.
Contact Info:
Getting in touch: VoyageHouston is built on recommendations from the community; it's how we uncover hidden gems, so if you know someone who deserves recognition please let us know here.