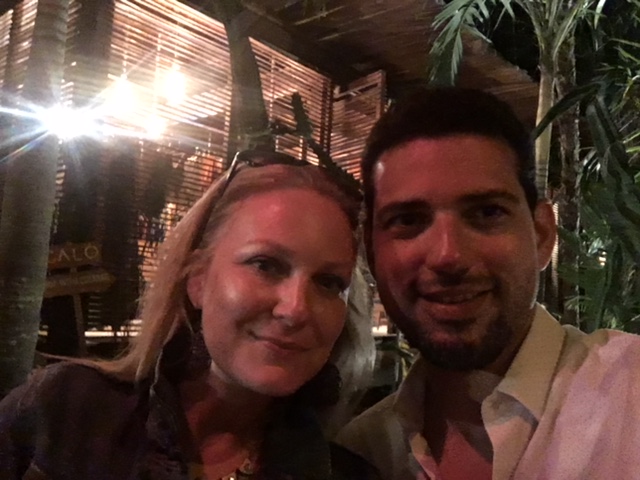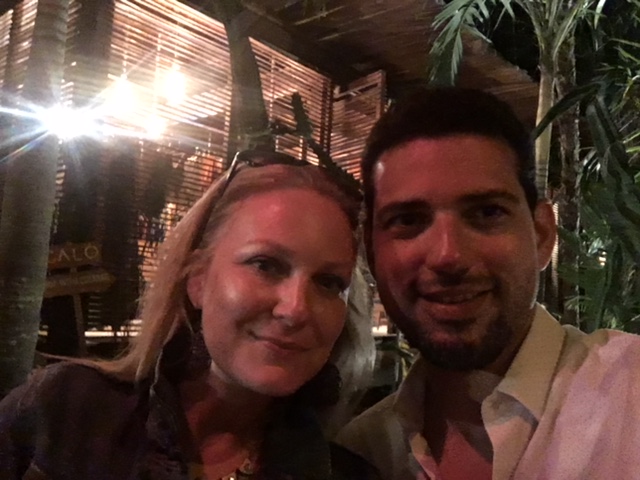 Today we'd like to introduce you to Megan and Jorge Lacera.
Megan and Jorge, please kick things off for us by telling us about yourself and your journey so far.
We met at American Greetings (AG)–the card company– in Cleveland, Ohio. Neither of us worked on many cards; instead, we were part of a small creative studio within the larger organization that created and developed globally loved kids' properties. Think Care Bears, Strawberry Shortcake, Madballs, My Pet Monster. We designed and named new characters and worlds, wrote scripts, did voice-overs for animation, and plenty of other exciting work. We were also charged with creating brand new ideas for kids animated series, books, toys, etc.
Megan is a writer and Jorge is an artist; the nature of our work at AG meant learning how to collaborate with each other. We soon realized that we both thought about creating in similar ways–we loved digging into movies, books, and games, analyzing them and talking for hours and hours about characters, plots, and themes. We could argue over a creative choice for days–and love every second of it.
So… we got married! We moved on from American Greetings to other companies (like Irrational Games, Hasbro, GoldieBlox and others), but our time there cemented the foundation for our life's work: creating quirky, meaningful stories for kids and adults. Now we have our own studio, where we are hard at work writing and illustrating books and transmedia stories, as well as creating and developing original content for entertainment, toy, and gaming companies. It's a dream we're making reality each and every day.
Can you give our readers some background on your art?
Both of us have been obsessed with books, movies, games and media since we were very young. We've moved several times and our book boxes always seem to take up half (okay, three quarters) of the moving truck! Stories have impacted and inspired us in so many ways….and we want to be able to create characters and worlds that do the same for others. We're passionate about reflecting the world as it is–full of unique, special and very different people.
Our primary focus is to create work that is entertaining. Who cares if you have a message but nobody wants to read or watch or engage with that message? For example, our upcoming picture book ZOMBIES DON'T EAT VEGGIES! is about a zombie kid named Mo Romero who thinks traditional zombie food is disgusting. His secret (and forbidden) love is vegetables. He has to hatch a wild plan to convince his parents to give peas a chance…and hopefully free himself from a lifetime of yucky arm-panadas and chili con ojos. Sure, it has themes of family, acceptance, and self-discovery…but the story and the characters are fun, if not outrageous, and we don't sacrifice humor for the sake of making a point. In addition to books, we've created several animated series and are developing other book projects. Make sure to follow us for many exciting announcements to come!
What responsibility, if any, do you think artists have to use their art to help alleviate problems faced by others? Has your art been affected by issues you've concerned about?
It's important for artists to value themselves and their many roles. Too often writers, visual artists, designers, etc. allow their work to be minimized and diminished. It's easy to do–many industries thrive on perpetuating the myth of the "starving artist." It's a well-kept secret that many businesses exploit the creations of artists for their own (massive) benefit, while the artists toil away, trying to make ends meet. We want to help change that; be a part of encouraging other artists to recognize their power and worth and take their roles seriously.
Our work in toys, entertainment, and gaming has given us an understanding of just how much value creators bring to the bottom line. That's really important to know. Yes, artists awaken minds, open hearts, stir conversations…we also conjure up real financial value and potential. The more we accept that, the less susceptible to exploitation we'll all be.
What's the best way for someone to check out your work and provide support?
We'd love for you to consider pre-ordering our book ZOMBIES DON'T EAT VEGGIES! through Indiebound, Barnes and Noble, Amazon, Books-A-Million or almost anywhere you buy books. It will be available April 2, 2019– can't wait! You can also check out our website (www.studiolacera.com) and please "like" and "follow" us on Facebook (@MeganAndJorgeLacera) for news, inspiration, and of course, more stories! We absolutely love connecting with people and supporting each other.
Contact Info:
Address: Cypress, Texas
Website: www.studiolacera.com
Email: megan@studiolacera.com and jorge@studiolacera.com
Instagram: @jlacera @meganlacera
Facebook: @MeganAndJorgeLacera
Twitter: @jlacera @meganlacera
Image Credit:
@Megan and Jorge Lacera
Getting in touch: VoyageHouston is built on recommendations from the community; it's how we uncover hidden gems, so if you know someone who deserves recognition please let us know here.