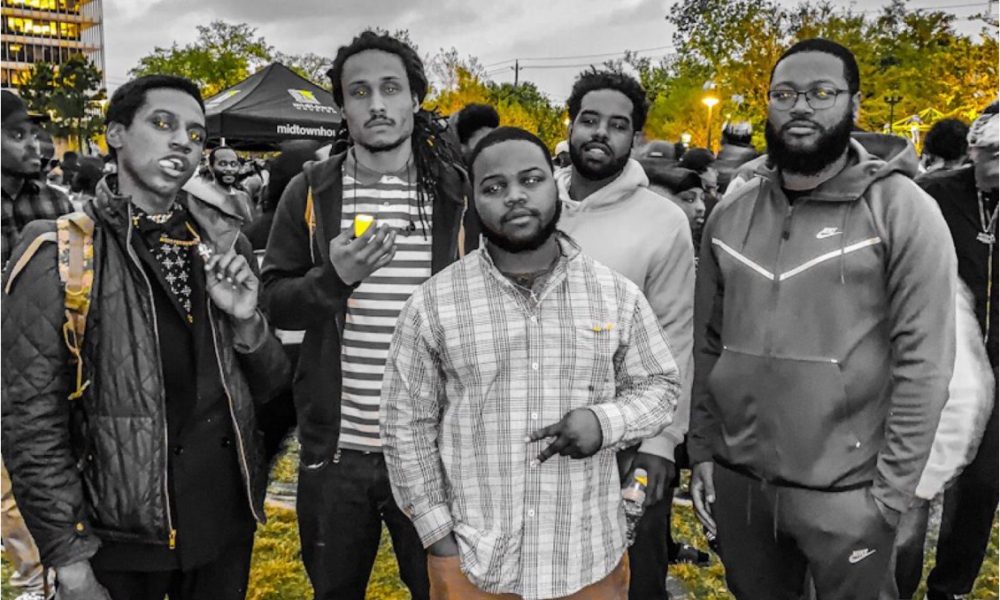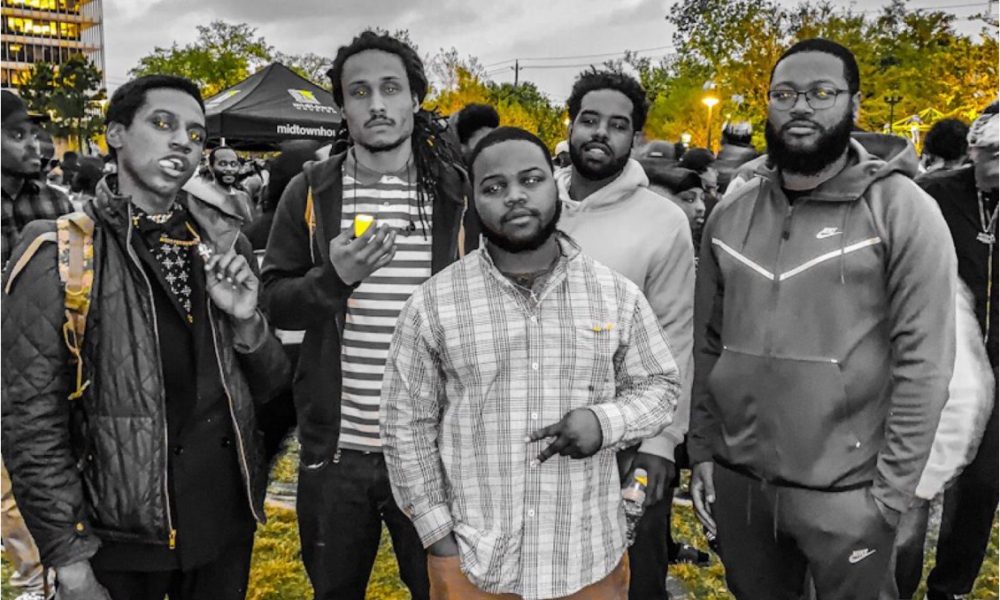 Today we'd like to introduce you to Prince Michael Okwudishu – Ofuani.
Prince Michael, please kick things off for us by telling us about yourself and your journey so far.
I am Prince Michael. The Nigerian Cycle. And I am as tall as 40 eiffels, and I don't believe in rifles because deep in my Kente pants lies a third leg that already stifles. However, I do believe in the 40 acres my people are owed, and I make Ma'at's Law my goals. Since payment is still overdue, they can still keep the mules. Unless they are horse powering with Tesla tools.
When my family and I came from Lagos circa '96, the passion of Tupac immediately threw me into Da Mix of Hip Hop and Rap. Moving in flow 23 Years current, Prince Michael and the Goldmine Nation have been patiently waiting on the mountains watching the rap game flounder for far too long. And Our God will not have it yo. For many who don't understand our culture, Hip-Hop is our Religion. And you cannot kill our God's Rhythm And Poetry!
We are here to rebirth the same passion we were first feed by Thee Honorable Mr. Shakur when we stepped foot into America, back again into the Heart of the Space City. History always repeats unless we create Anu tradition.
Can you give our readers some background on your art?
I make dope digital audio art that connects our lower physical to our Higher Spiritual. I achieve this measure through a technique called Mind Surfing. My strong cultured personality allows me to ask direct questions based on my study of human nature and the whispers of the ether. I then follow up questions with an intense sexual desire but still maintain my professional demeanor. Through standing firm in my application of pressure, I enable truth-telling in the respondent's response. Those who have not yet mastered their energy realms, may crudely call the technique mind fucking, but alas, who am I to judge?
Do you think conditions are generally improving for artists? What more can cities and communities do to improve conditions for artists?
It has never been a better time to be alive as an artist or creative, but especially a producer, at any point in the history of music. There is an ever growing wave of technology at our fingerprints that we are able to leverage to collaborate past the industry giants.
We are the content. And in this consumer-driven digital marketplace, we are all socially experiencing there is much more commercial backing than ever before to give the artist a valuable platform and loot to match.
With an Integration of Commerical backing, enters a new wave of vultures on our cultures who don't seek to advance the artform to newer ideals, but rather seek to use the tool as a weapon aimed against our communities. The scariest part is, it is we the artists are pulling the trigger.
Houston is a great place for an upcoming artist seeking to have their creative spirit nurtured with numerous options to explore their dope styles.
My experience in Houston has been through the lens of a second year Law student at a Dope HBCU here in Texas. Since I got to school, the people of Houston (especially my Wakanda Queens) have been nothing but awesome and have shown what true southern hospitality is all about. For example, If I didn't perform so hot at a particular show on the Nawf Side, then it ain't a thang for me to try my new wave on the other side of town down by Kirby with a whole new audience set to give feedback.
Houston is Lit!
What's the best way for someone to check out your work and provide support?
The Band and I are dropping our first Independent project entitled "The Book of Prince Michael" via all major platforms on 4/20/2019. We choose Jet Life as the theme of this album and our lifestyle because of the agreed importance of living our highest ideals to our fullest potential to recreate our collective earth in a fresh image through the means of Traveling and exploring the world.
Additionally, We are having an Album Release pool party 3pm-7pm 4/20. Pull up for the dope vibes and provide your feedback! The Band and I appreciate all our fans for the love they have shown to get us to this point.
For further directions, feel free to message and or follow me @iloveprincemichael and follow our record company @ilove1landnation, One Love and me.
Contact Info:
Image Credit:
1landnation records
Getting in touch: VoyageHouston is built on recommendations from the community; it's how we uncover hidden gems, so if you know someone who deserves recognition please let us know here.