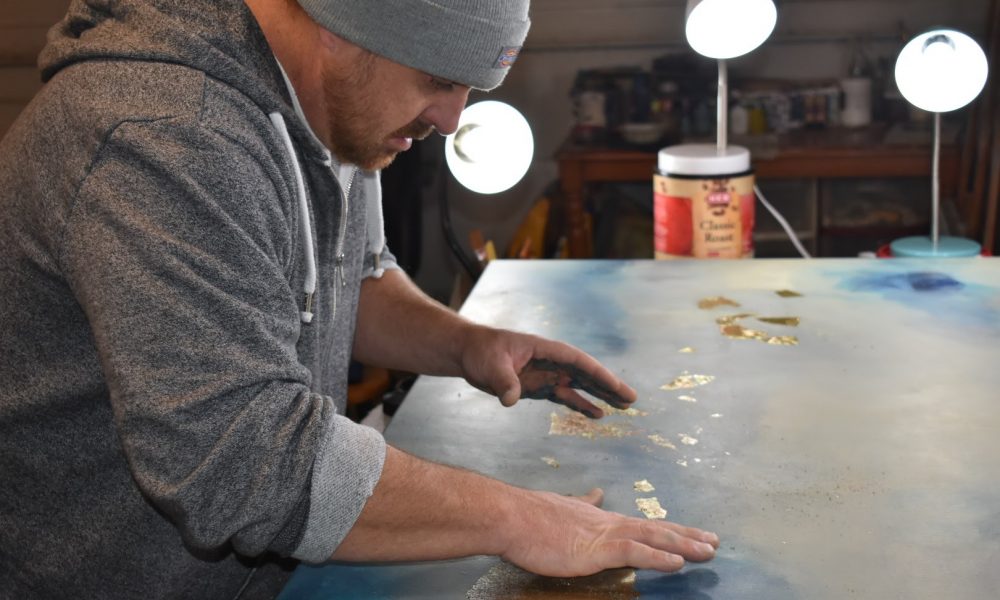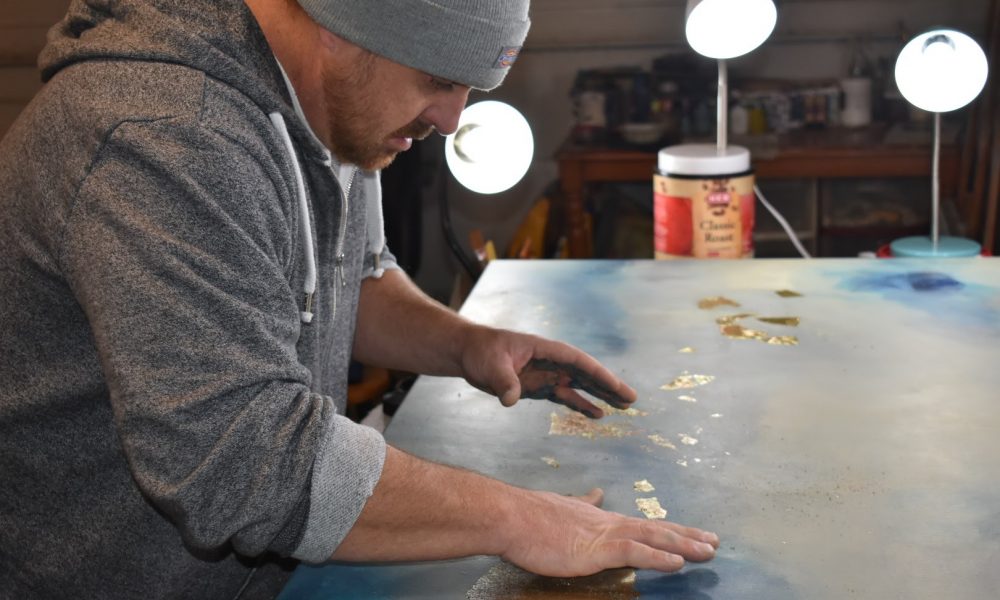 Today we'd like to introduce you to Quincy Wakefield.
Quincy, please kick things off for us by telling us about yourself and your journey so far.
I have enjoyed creating art since childhood. Mostly, drawing and illustration until high school, where I was introduced to painting. After high school, my love of guitar and playing music took up most all of my free time and energy until I began painting again at the age of twenty. Painting was very much a hobby at that point in my life. I began taking it much more seriously around the age of 26 while living in Dallas and working as a custom picture framer in the Design District. Driving home from work one day in 2005, I noticed a window sign in a consignment shop that read "art wanted." I had some finished paintings at my house and decided to take them to the store and speak to the owners about selling my art. It wasn't but a month or two after that, that I began selling my paintings at a frequent pace at the consignment shop. At this point, I decided to approach painting as more of a second job rather than a hobby. I have continued to paint as much as possible ever since then. Now, thirteen years and over 300 paintings later, my work has been featured in galleries, private collections, commercial establishments, hotels and even in a Paramount Picture. I'm beyond grateful and humbled by where my art has taken me over the years. It's truly something I cherish and has gone beyond my expectations.
Can you give our readers some background on your art?
I'm deeply inspired by the human condition, music, and everyday occurrences among many other things. Most all of my work is created without contrived expectation. I also draw most of my artistic inspiration from mid-century and modern art and design. I create art because I have to. It's an intrinsic part of who I am. I can only hope that my work invokes some sort of feeling, emotion, thought, or comfort in its viewers. I always enjoy feedback from collectors and viewers and have been thrilled to have created art that has given joy and comfort to many people over the years. That is what makes all the hours and difficult times in the studio worth it. Although I don't like to associate my work with a certain genre, it can best be described as abstract expressionism for the most part. I create what I feel and don't pay much mind to the art world or how my work may be received. By having this approach, I have found that I'm not only being true to my self, the integrity of my work never wavers. My content matter can range from the extremely ethereal to the absurdly humorous.
Any advice for aspiring or new artists?
The only advice I really have is to have fun. I've seen too many talented artists lose the passion or drive because creating art wasn't fun anymore. I also believe in resting appropriately. I take at least a two-month break every summer, mainly because my garage studio is too hot to work in, but also to let my well fill back up. If I'm not feeling sure about a painting, I will either try to paint my way through the uncertainty or let the painting rest until another time. Creating art can be discouraging at times, especially if self-expectations aren't ideal. I recommend trying to find exactly what you want from your art and why you create in the first place, and at that point hopefully, it all becomes clear as day.
I don't really have many lessons that I wish I would've learned earlier. Always require a 50% deposit on any commissioned work is a good tip!
What's the best way for someone to check out your work and provide support?
I offer studio consults if desired, by appointment. I enjoy meeting with potential collectors and designers and discussing projects and the challenge of conveying ideas mutually through my work. I currently have work on display at Austin Art Garage and have had my work there since 2012. I also currently have an exhibit at the Rick Husband International Airport in my hometown of Amarillo, Texas. This exhibit will be up through November. I will be participating in my fourth year of EAST (East Austin Studio Tour) this year as well as an official participant. I will have new and recent work on display and for sale both weekends from 11-6pm, November 10, 11th, and 17th, 18th… you can find more info regarding EAST at www.bigmedium.org
In December, I will begin working on many pieces for future gallery showings and private collections.
Contact Info:
Image Credit:
Susannah Blanton, Quincy Wakefield and Ashley O'Brien
Getting in touch: VoyageHouston is built on recommendations from the community; it's how we uncover hidden gems, so if you know someone who deserves recognition please let us know here.