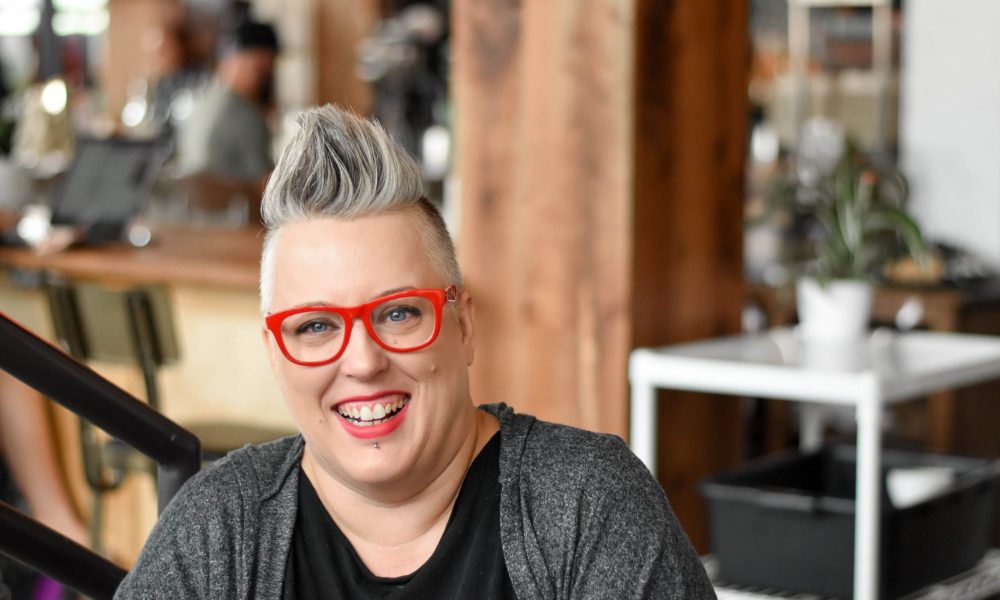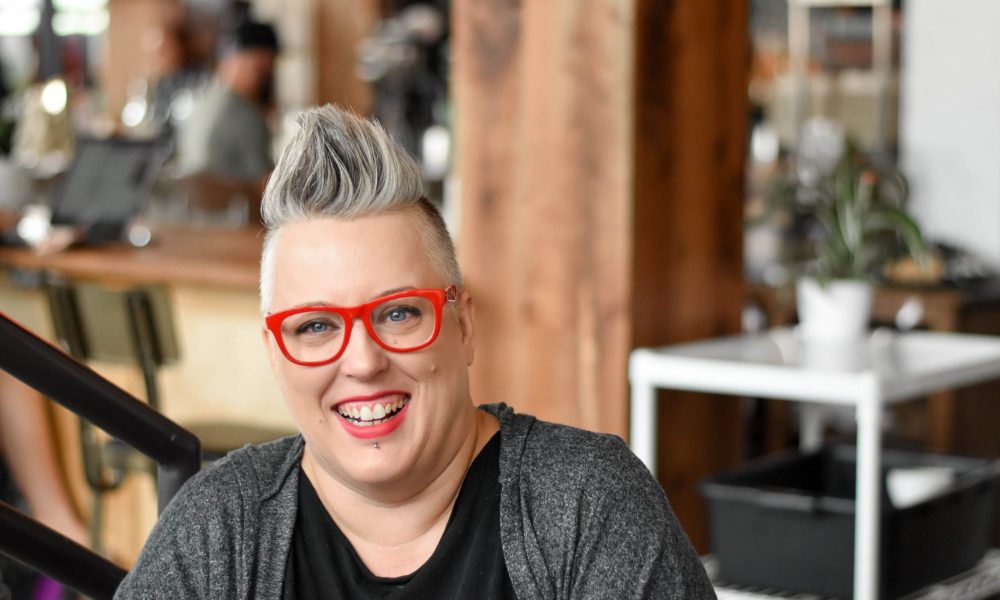 Today we'd like to introduce you to Rebecca Prowse.
Rebecca, please kick things off for us by telling us about yourself and your journey so far.
Since the age of four, when people would ask me what I want to be when I grow up, my answer was always, "an artist." Well, except that one time that I answered, "Eccentric." I may have been a bit precocious. As it turns out, the first is always elusive, but the second I nailed on the first try. Mission accomplished on eccentric.
Growing up in a family of do-it-yourselfers, I was never one to shy away from learning a new skill, craft or art form. Diving into something unknown without fear of failure is probably the most important thing I learned as a kid that has carried through to my adult life. As it turns out, often those creative failures are the springboard into learning something unexpected and more often than not catapult me into a problem-solving mode which is where I shine.
My young adult life was focused on a career that was creative but relatively stable; it was at least as stable as anything can be in recent years. For nearly twenty of those years from the age of fifteen, I worked in corporate retail, first as a visual merchandiser (dressing mannequins and doing display windows) and eventually as a regional director of visual merchandising managing the implementation and standards of thirty-one stores in five states. In my mid-thirties I was restless. Having art as a side-gig while reading spreadsheets and driving from one store to another teaching others how to do the thing I most loved doing, was no longer cutting it for me. I wanted more.
It was time to fulfill that four-year old's declaration of being an artist. I quit my job and decided to work full time in my studio in an old church in northwest Ohio. It turns out that "artist" is a pretty broad category and I wasn't exactly sure where my particular niche was. After years of learning new skills and amassing art supplies while working in the corporate world, I realized there were too many options. Playing it safe, I started a graphic and web design business while freelancing in corporate retail, opened a small gallery, wrote knitting books for hand knitters, worked at a yarn store, did product development for a manufactured housing company and generally just used my skills to make things and sell them.
During that period, if someone asked me what I do for a living as they do at parties or social events, I would hesitate before asking them in response, "How long do you have for the answer?"
After a couple of years of that exploration phase (also what I call the "nonsense years") I met Michael Terra of Terracottage Ceramics while on a freelance gig in Paducah, Kentucky. After introducing himself, while shaking my hand, he looked me dead in the eye and said, "You're a potter." It wasn't a question. It was a statement. Laughing, I told him I was not. He grinned and said, "You'll figure it out."
He was not wrong.
A few months later, Michael invited me to work a week in his studio. We would exchange ideas, teach other new skills and just see how some of these ideas settled into our own work when we returned to our normal routines.
It turns out, Michael was right. I am a potter.
Can you give our readers some background on your art?
After that fateful visit with the Terra family, I had a lot of things brewing that I needed to sort out. My life took an abrupt turn, and within the year I was in the midst of a divorce, had closed the gallery, was looking for a better way to live and had the opportunity to work in a pottery studio with Steve Smith in northeastern Indiana.
The pace was slow. Not lazy. The priorities were just so inherently different than what I'd been used to in the corporate world constantly moving fast and promoting the consumption of goods that perpetual sales in a retail-based economy.
I was actively seeking change.
Making functional pottery in a small studio in the back of my cottage appeared to be the answer. Pottery is about slowing down and enjoying the experience as much as the finished product. It takes weeks, literally, to make a single cup, mug, plate or bowl. The medium taught me about a deep well of patience. I didn't even know I possessed. Slowing down and focusing on what is happening at the moment became a way of life I never expected. In fact, I didn't even know that was just the thing I'd been looking for since leaving the corporate world.
The connection created with collectors is one of the most satisfying things I've experienced. Knowing that each handmade mug is going to end up in a real person's hands every day spurs me on to pay attention to the little details that will enrich your morning coffee ritual. I imagine you shuffle into the kitchen in the morning. Scratching at your bed head and reaching for the cupboard to get out your favorite mug because it is time to get this morning ritual started so you can face the day. Maybe you're like me and stand there waiting for the coffee, hand on the mug, just thinking about what is going to happen today. If it's a good day, the feel of the glaze, the heft of the pottery, the smell of the coffee all conspires to wake you up and make today a little brighter. If I can coax a smile out of you just with the use of something handmade, that connection is complete.
For me, handmade pottery is about slow living in a hectic world. It's about a series of intentional choices that begin with a block of wet earth and end up in your hand morning after morning as part of your ritual for starting the day.
I want people to reach for handmade goods, regardless of who made them, knowing that a real person spent a lifetime learning a skill and employing those talents to make the thing you've intentionally chosen to enrich your home.
Pottery is about more than the design and craftsmanship. It is about the connection from my hands to yours.
What would you recommend to an artist new to the city, or to art, in terms of meeting and connecting with other artists and creatives?
While it is true that being an artist can be lonely, I've found quite a wonderful group of creative friends through social media, several of whom I've met in real life. We've built a community that thrives on lifting each other up and true collaboration of ideas to elevate each other.
Beyond social media, being in places where art exists is often a surprising way to meet other creatives and like-minded individuals. Two of my closest, long-time friendships are with women who walked into my gallery at just the right moment. We connected talking about creativity, art and what it is like to exist in such a singularly solo career. The other artists who work in my studio as my assistants are also invaluable to the process in and out of the studio. Having a support network that is understanding of how this "art thing" works is worth pursuing.
As much as I like to keep my head down and explore the ideas that are in my brain alone in my studio with the music blasting, there is a definite benefit to being in a creative community. The ability to reach out to other posters who are experiencing the same challenges and celebrations can make difficult situations easier and the good ones even better. Meeting on social media (Instagram is my favorite for meeting visual artists), at art shows and wherever art is happening in the community is easier than I expected – even for a hard-core introvert like myself.
What's the best way for someone to check out your work and provide support?
Much of the work that I do is in collaboration with other creatives as private label or exclusive lines designed to meet their specific needs. I do, however, have a collection of pottery available on my website at www.gravescopottery.com and I ship anywhere in the world.
In 2018, I began working with Teri Turner of No Crumbs Left, a food blogger in Chicago, Illinois. We collaborated on a line of functional kitchen wares to complement her most loved recipes. The No Crumbs Left pottery line is available only at www.nocrumbsleft.net.
Sustainable and local food advocate, Jason Michael Thomas, and I began collaborating in 2018 as well. I've designed an ever-evolving line of tableware and accessories for his farm to table, sustainable food events. The JMT pottery is available at www.jasonmichaelthomas.com as well as a limited edition foraged tea and mug collaboration at Tilly's Tea Room in Saks Fifth Avenue, Indianapolis.
Finally, a rare occurrence, beginning May 3rd and running through the entire month, Gather Handmade in Bloomington, Indiana is hosting my solo show The Divine Feminine in Everyday Ritual. Functional pottery inspired by the neolithic carvings at Gavrinis in Brittany is hand carved with the focus on reminding women of the power they possess even in the simplest of daily rituals. My hope is that each time a collector uses a bowl, cup or mug, she will smile knowingly, remembering the matriarchal society that adorned the rocks with carvings several thousand years ago. The purpose of the exhibit is to offer a perspective on embracing the divine feminine power that spans millennia to live a more intentional life moving toward creative solutions to our current societal issues. www.gathershoppe.com.
Contact Info:
Image Credit:
Emily Brown – Fluffy Rhino Photography, Rebecca Prowse
Getting in touch: VoyageHouston is built on recommendations from the community; it's how we uncover hidden gems, so if you know someone who deserves recognition please let us know here.