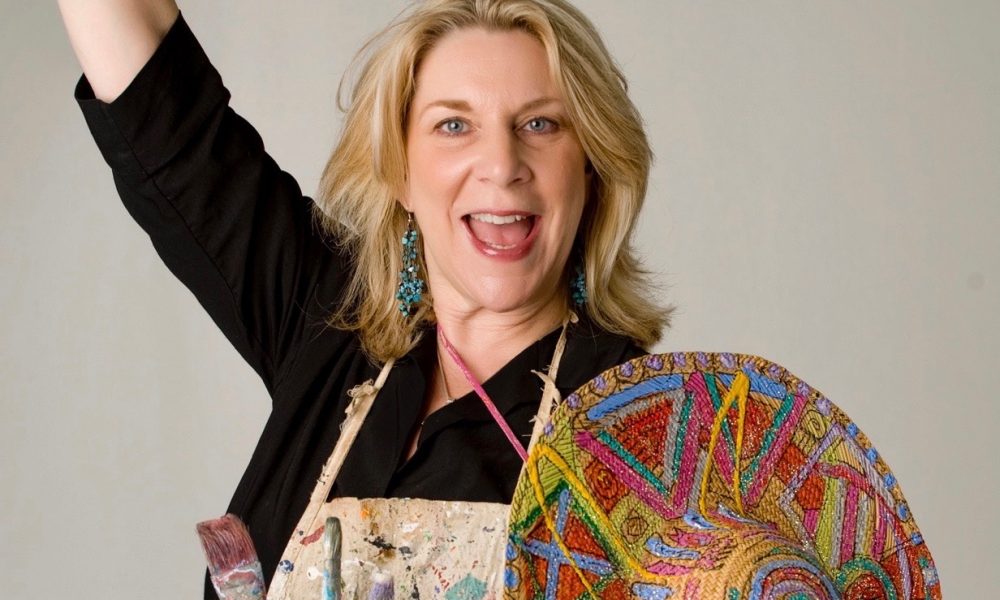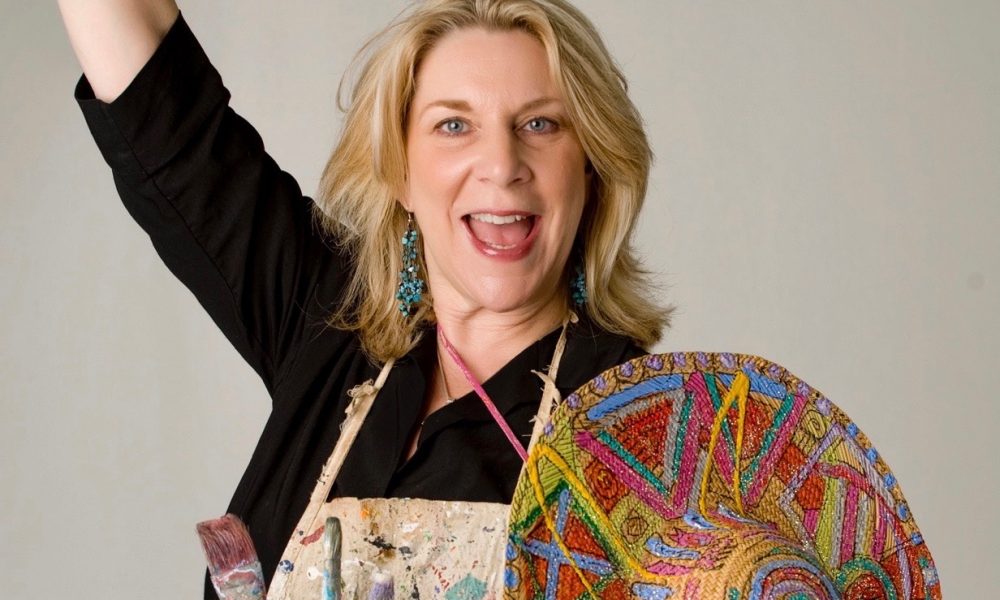 Today we'd like to introduce you to Sandi Seltzer Bryant.
Sandi, please kick things off for us by telling us about yourself and your journey so far.
I always wanted to be an artist at a very early age. I just did not know what that meant.
Growing up in Pittsburgh I was exposed to numerous art classes, and every three years the most trendy of the visual arts was exhibited at The Carnegie International. Also, I traveled to New York City with my parents frequently and wandered the museums with anticipation as I turned each corner.
I have been a full-time, working studio artist since graduating from Carnegie Mellon University in 1974, with a degree in painting. I have been fortunate to have lived in many cities and been part of the art communities in each one. My home base has been Houston since moving here with my two-year-old daughter and my husband John in 1981. I have had continuous representation; McMurtrey Gallery for 34 years and currently Hooks-Epstein Galleries.
My art has been exhibited and represented in numerous galleries and showcased in exhibits in the US and abroad. I am collected in private, public and museum collections. I have been honored to support the thriving Houston art community, serving on many boards including as Lawndale Art Center, Art League, Art in the City, Women's Caucus for Art, City Art Works and Houston Greeters. My contribution in the early years is captured in Peter Gershon's recent book Collision: The Contemporary Art Scene in Houston, 1972 -1985.
In my more than my 40 -year art career, I have championed the necessity of safe, affordable, working art studio space. Empowered by the opportunity to work with developer Jon Deal, I served as the key founding artist in establishing Winter Street Studios. This artist complex subsequently blossomed into the now vibrant Sawyer Yards campus. My 18 -month journey to bring this mission to fruition was chronicled in the 2015 book, The Originals: A Celebration of the 10 Year Anniversary of Winter Street Studios.
My art is most closely linked to the abstract expressionist tradition. I have garnered significant inspiration from my travels abroad. While living in Holland, I took notice of the unusual papers that purchases were wrapped in. I began collecting and working them via collage into my works on paper. From that point on, I had a mission of collecting hand-made papers in the countries I have traveled. This began my series of "Collage Paintings."
Most recently, I have been immersed in mixed media of various sizes on canvas, paper, and board.
My one-person exhibit at Hooks-Epstein Galleries opened in January 2018 (catalog available). Looking towards 2019 and 2020, several one-person exhibitions are in the works.
Can you give our readers some background on your art?
My studio is my safe place. As Virginia Woolf said " a room of one's own."
When moving to a new city, my studio is paramount on my list of "to-dos".
I have always found my studio among other working artists.
I am an abstract painter and mixed media artist. My art is on canvas, paper, and board of all sizes. The materials are acrylic paint, various drawing materials and papers that I have collected throughout my travels. My travels have supplied me with endless colors and cultures to inspire my art making.
My mantra is "the work comes from the work." There are no short cuts. You just get in and make those marks.
I never start with any preconceived ideas. I do not use sketchbooks or photos– I go for the gusto of the moment.
I begin several at a time. A dialogue takes place. Eventually, I concentrate on one. They are each unique paintings. They have a life of their own. I work each piece in all directions. My thought being it should look complete in all ways it may be hung.
I never title my work. My goal is to inspire the viewer into taking my art as a jumping off point and bring their experiences to each. I sign my art on the back—as my signature will interrupt the composition.
I am all about color and the history, spontaneity, positivity, and choices of life. My Goal is to celebrate art and life.
What do you think about the conditions for artists today? Has life become easier or harder for artists in recent years? What can cities like ours do to encourage and help art and artists thrive?
Art is always going to be a tough way to make a living purely by sales alone. The value of art is still not paramount in our culture and not viewed as accessible to the masses. Education is the key.
The art market has experienced dynamic changes during the years I have been creating. Previously, the galleries were the place to go and see the latest shows, talk to artists and gallery dealers about art in a meaningful way. The collectors would preview each exhibition to get the art they wanted. The galleries and opening were jammed.
Most recently the trend is to buy at art fairs and online. Some even only buy art when on vacation. Many galleries no longer have a brick and mortar presence and are handling fewer artists; acting more like consultants.
My experience is the younger collectors are diminishing. It seems they value "experiences" over "collecting stuff." The older collectors are downsizing; deaccessing art and putting it on the secondary market.
Fortunately, Houston is rich with fabulous creatives committed to their vision. We have the alternative spaces, the world-class museum and galleries to support a rich art economy.
Clearly, my focus has been on artist spaces and having access to art and artists working in our city.
What's the best way for someone to check out your work and provide support?
Current gallery representation:
Hooks-Epstein Galleries
2631 Colquitt
Houston, TX 77098
713.522.0718
www.hooksepstengalleries.com
My work may also be viewed at my studio space (by appointment):
Winter Street Studios/Sawyer Yards
studio #5
2101 Winter Street
Houston, TX 77002
713.447.5390
www.sandiseltzerbryant.com
Contact Info:
Address: Winter Street Studios
2101 Winter Street
Website: www.sandiseltzerbryant.com
Phone: 713 447 5390
Email: sandseltbry@gmail.com

Image Credit:
Danny Clark photography for the photo of me
Getting in touch: VoyageHouston is built on recommendations from the community; it's how we uncover hidden gems, so if you know someone who deserves recognition please let us know here.