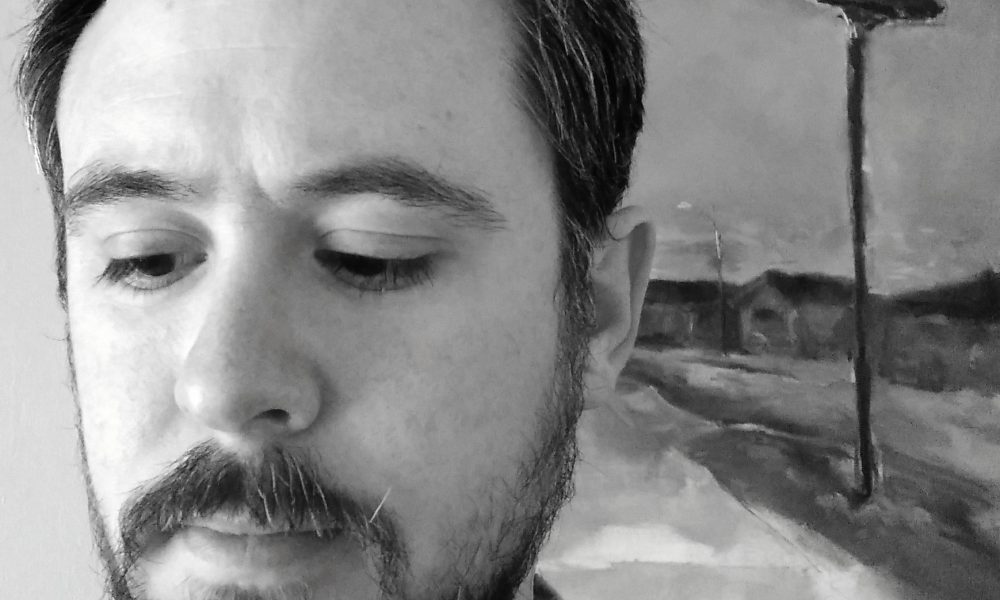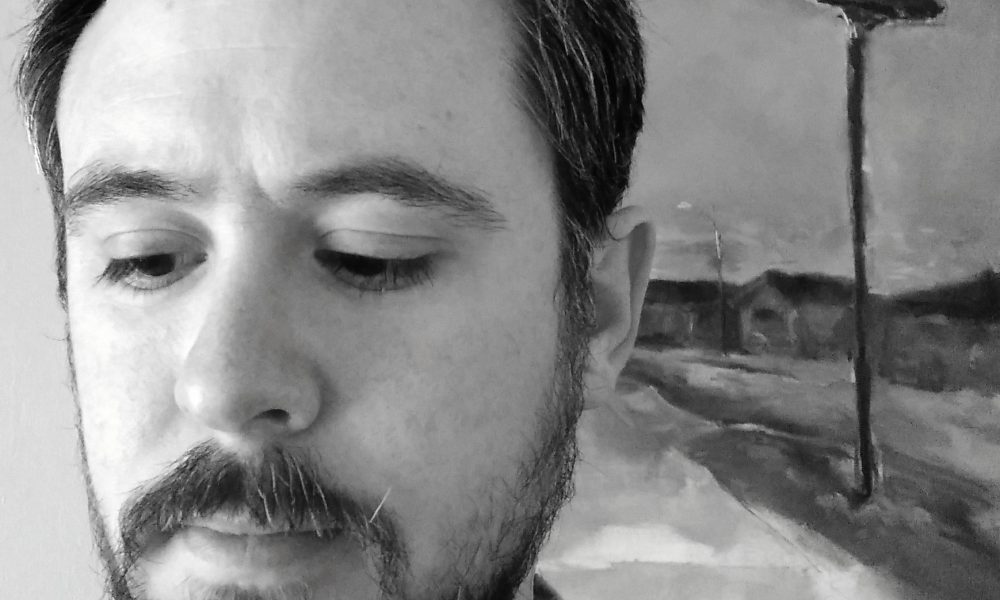 Today we'd like to introduce you to Timothy E. G. Bartel.
Timothy, please kick things off for us by telling us about yourself and your journey so far.
I grew up on the central coast of California. My mother's side of the family is Latino and instilled in me a love of the Mexican southwest–the scent of roasting chilis, of steaming tamales, the trill of quick-spoken Spanish when the family packed together at the holidays.
In junior high school, I discovered the poems of Henry Wadsworth Longfellow, and through reading him, I first realized that poetry can be a medium through which I could explore what I loved. Longfellow was my grandfather's favorite poet and has been probably the most influential poet in my career. I love Longfellow's tenderness, his love of what is gentle, and patient, and humane in life. In college, I would lend shabby copies of Longfellow's poems to friends and mentors, and in exchange, they lent me newer and stranger poets like T.S. Eliot, Annie Dillard, Gerard Hopkins, and Matsuo Basho.
Inspired by these writers, I began composing poetry in earnest, and after I graduated I enrolled in the Creative Writing MFA program at Seattle Pacific University. While I was in grad school, the recession hit California hard. A friend of a friend lost everything in the summer of 2009 and attempted to take his own life. Drawing on the styles of Longfellow and Hopkins, I wrote a short poem in memory of him, and it became my first poem published by a professional arts journal. From 2009 – 2012, I wrote many poems in the same style, developing a poetic form I called the "Golden Sonnet," with lines formatted on the mathematical golden ratio of 8/5. I thought this mathematical golden-ness a fitting tribute to California's nickname, "The Golden State." These poems were collected and published in 2012 as my first collection, The Martyr, the Grizzly, The Gold.
Since publishing my first collection, I've lived in Scotland and Texas, and though I write about more than just California now, in my poems I still draw upon those qualities that led me to fall in love with poetry: my family heritage, the places that have shaped me, and the poets of the past, who crafted careful words into attentive, humane forms.
Can you give our readers some background on your art?
Primarily, I make poems. The ancient Greek poets thought of poetry as a craft, as a discipline of careful making, akin to pottery or weaving. This conception of a poem as a crafted object leads me to focus on poetic form. I've created my own forms, like the golden sonnet, but I also have published poems in Iambic pentameter, Iambic tetrameter, and byzantine kontakia (a fifth-century Greek form). I'm currently working on a series of poems in dactylic hexameters, the metrical form in which Longfellow wrote "Evangeline," and Virgil and Homer wrote their ancient epics.
Secondarily, I design and publish chapbooks. Last year I started the Californios Chapbook series, which features short collections of poems by emerging poets. I'm especially interested in creative writing that is attentive to form and to ethnic and religious traditions that are lesser known in mainstream American culture.
I see both my writing and publishing of poetry as an exercise in self-discipline, in an ever closer attention to what I say and how I say it. We live in an age where everyone wants to throw in their two cents on any and all topics. Most of this discourse is un-careful. Much of it is toxic. The 4th-century poet Gregory Nazianzen explains his writing this way: "With measured labor, I discipline my soul / For writing lines can order my unmetered mind." I too seek, through making poems, an ordering of myself, and, hopefully, an encouragement to others that they too can cultivate within themselves a carefulness, a gentleness, a humble wonder at and imitation of what is good in the world.
During the 2016 elections, I wrote a sonnet called "Amendment 1," that ends with these lines: "Be patient with the one who measures out / And casts another line into herself: / The freest speech takes longest to be freed." In America, we prize free speech, and with the internet, we have more venues than ever to freely express ourselves. But this freedom should motivate us to speak responsibly, carefully, beautifully. The poem is the opposite of the hot take, of the quick tweet. The history of art has shown us that the freest and ennobling and beautiful works of art and culture are produced through great labor, through a patient process of making, editing, and remaking. And what is true in art can be true in life.
I don't want to get too metaphysical, but many early Christian mystics, including Gregory Nazianzen, have said that we humans are potentially divine beings, made not for war or greed, but for communion with one another and with the divine. If my poetry can remind both myself and my readers of their innate dignity as created and creative beings, and of the real possibility of such communion beyond the fragmentation that we see in our world, then I will be quite satisfied.
What would you recommend to an artist new to the city, or to art, in terms of meeting and connecting with other artists and creatives?
As a literary artist, I find I'm most happy when I am doing two things: reading professional work in my genre (poetry) and workshopping with other practitioners of my craft. I'm blessed to live within driving distance of a few other poets whose poems I love reading and critiquing in workshop; I hone my creative eye not just through getting feedback from others, but through reading and thinking critically about other's work. If you don't live near others who want to workshop with you, find like-minded writers online. See if any of your friends on social media write, and offer to look at their work if they'll look at yours. Many people are shy about their writing, but if you ask, many are more than willing to share their work.
There are communities of writers on Facebook and Instagram, for instance, who are eager to encourage one another in their craft. But it's also important to find artists who are like-minded; this takes searching. I often find like-minded poets while reading periodicals that publish contemporary poetry, periodicals like Poetry Magazine or Image Journal. It's also fun to see what kind of things are being published today. Read widely enough, and you'll find a forum that publishes the kind of work you write (or want to write). Look these writers up online and find others who like their work. There's a lot of sub-par poetry out there, but look hard enough, and you'll find quality stuff. If in doubt, start with Poetry Magazine.
What's the best way for someone to check out your work and provide support?
My personal author website is: https://timothyegbartel.wordpress.com/
I often publish in online journals, and some of my recent poems can be found here:
http://www.zocalopublicsquare.org/?s=timothy+bartel 
as well as here:
https://www.curatormagazine.com/?s=timothy+bartel
here:
http://www.christendomreview.com/Volume007Issue001/
and here:
http://www.transpositions.co.uk/poetry-tim-bartel/
Here is a recent essay by Emily Jones at ArtandTheology.org considering one of my recent poems, "Lazarus," in relation to the current immigration debate and Emma Lazarus's famous sonnet "The New Colossus": https://artandtheology.org/2017/08/10/one-sonnet-vs-shouted-prose-lady-liberty-emma-lazarus-and-trump/#more-5894
My most recent chapbook, Arroyos: Sijo and Other Poems can be found at my publisher's website ( http://www.mariscatpress.com/arroyos.html ), or on Amazon. My first collection, The Martyr, the Grizzly, the Gold, is, sadly, no longer in print, but it can sometimes be found used on Amazon as well.
The website of the small press I run, Californios, can be found at californiospress.com. Be sure to check out the first title in our Chapbook series, Rumors of Rain, by Los Angeles poet Jonathan Diaz. We'll be announcing our next title in the series soon, so be sure to follow Californios Press on facebook, too.
For those who like to listen to podcasts, I also host a podcast series called Poetry Corner on the Constantinople network. Episodes can be found here ( https://thesaintconstantineschool.podbean.com/ ), or wherever you get your podcasts.
Contact Info:
Image Credit:
Timothy E. G. Bartel
Getting in touch: VoyageHouston is built on recommendations from the community; it's how we uncover hidden gems, so if you know someone who deserves recognition please let us know here.