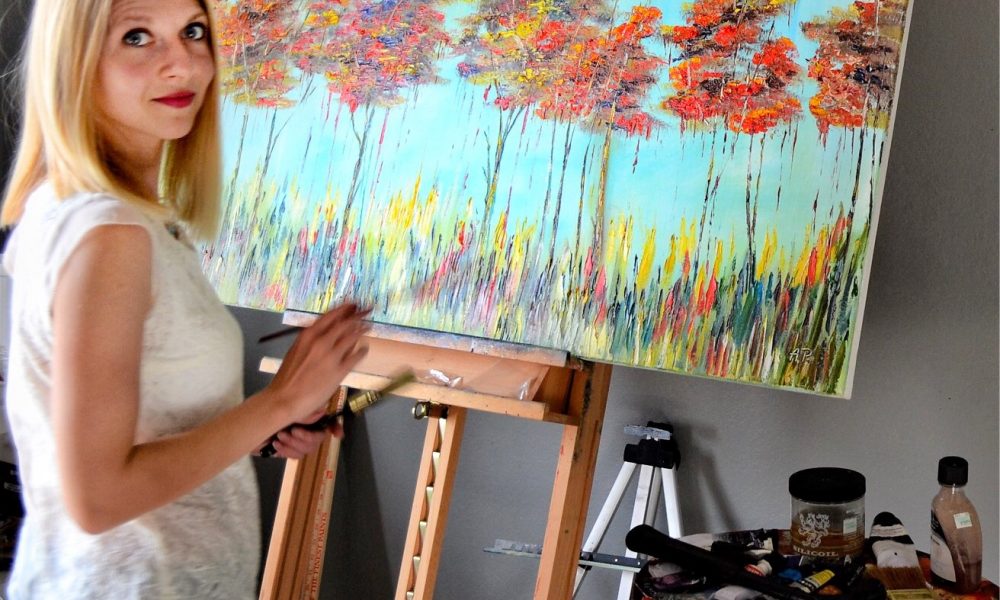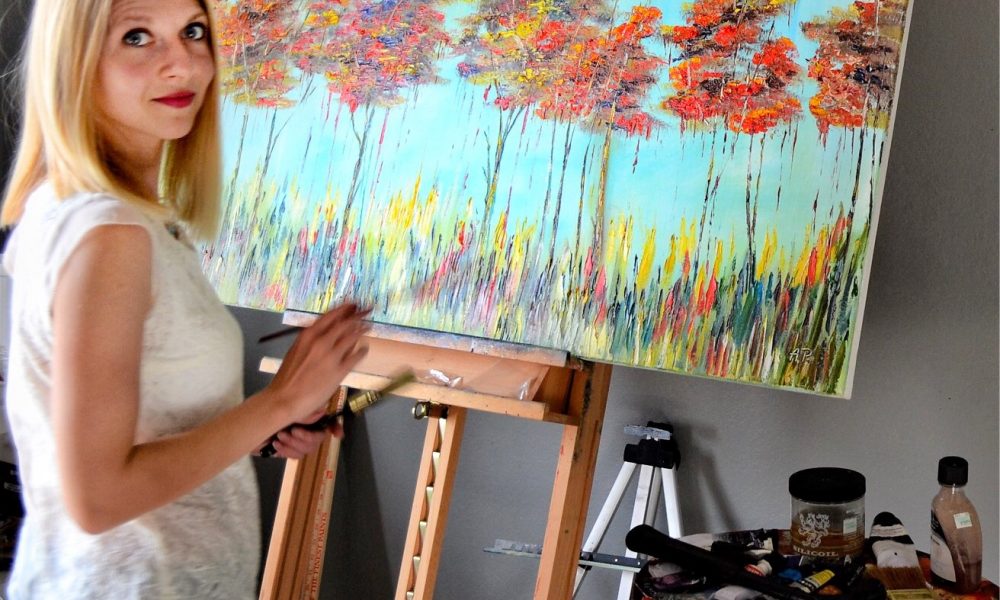 Today we'd like to introduce you to Aliona Price.
Aliona, we'd love to hear your story and how you got to where you are today both personally and as an artist.
I'm Aliona Price – a self-taught artist, originally from Chishinau, Moldova. In 2012 I left Europe and moved to Texas, to start a new life. My painting journey has started far in my childhood, I was 7 years old when my mother took me to my first painting class in a local Art School. I was so fascinated with painting process. That it became a part of my life forever. Over the years I was experimenting with various mediums, and found my passion with oil painting. Soon after that, my passion became my business, which gave me an opportunity to share my artwork with people, who find it inspiring and uplifting.
We'd love to hear more about your art. What do you do and why and what do you hope others will take away from your work?
About medium:
As I mentioned earlier my favorite painting medium is oil. I love It for two main reasons: 1. Oil is forgiving, due to its slow-drying time. 2. Oil doesn't change its colors and brightness after drying, unlike water-based mediums, which loose shine and get duller when dry.
About style:
I found myself creating artwork in all three basic types of visual art : representational (subjects close to reality), abstract (subjects defined but not real), and non-objective ( not defined, totally separated from reality,contemporary art). However majority of my work can be identified as abstract. In my paintings I aim to take subjects from reality but represent them in a different way than they are viewed in our reality. I've noticed abstract art has a stronger impression on viewer, because it doesn't tell complete story, but leave a space for viewer to complete it himself.
The sterotype of a starving artist scares away many potentially talented artists from pursuing art – any advice or thoughts about how to deal with the financial concerns an aspiring artist might be concerned about?
As a full-time artist most likely you will encounter financial challenges. I think the most challenging part is having not steady income. My first advice for people, who want to take an artistic turn in their live path, is – do not rush and quit your day job. Sense of reliable income will help you to grow your creativity, to try new projects, to improve your skills and find your style, without being pressured to create artwork just for the sake of quick sale. I believe you will feel when the time of persuing full time art career comes. Second advice, make art your priority over everything else (of course after main core priorities like your family, health, household ). Create every day, live and breathe art. You need a GREAT art to become a GREAT artist.
Do you have any events or exhibitions coming up? Where would one go to see more of your work? How can people support you and your artwork?
I always keep my website (www.alionaprice.com) updated with new available artwork. Also on social media accounts (Instagram- @alionaprice.fineart, and facebook – Aliona Price Fine Art) I share work in progress and moments from every day artist life.
Every month I'm attending local art markets, because I think it is a great experience for artists and art collectors to make connections. My upcoming shows:
Sep 1st – First Saturday Arts Market, Heights
Oct 6th – First Saturday Arts Market, Heights
Oct 20-21th – ARToberfest, Galveston
Nov 17-18th- Arts in the Park, Friendswood
Contact Info: