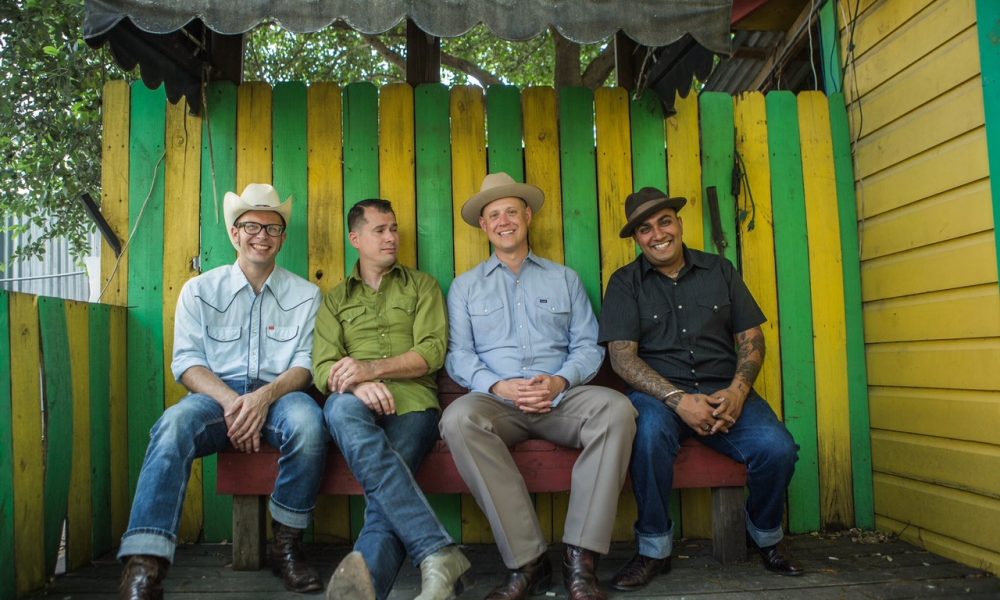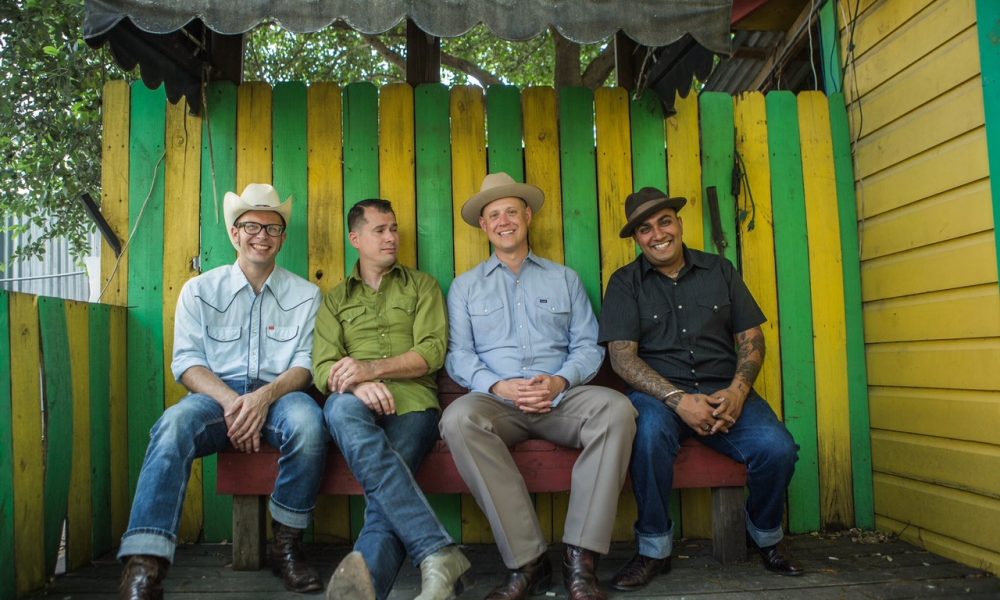 Today we'd like to introduce you to Brent McLennan and Josh Artall with The Broken Spokes.
Brent and Josh, we'd love to hear your story and how you got to where you are today both personally and as an artist.
Brent: We started playing together around the greater Houston area back when we were both in high school. Back then we were both young rock 'n' rollers looking to play as loud as and fast as we could. As time went by, we began looking for a project we could work on together that we both could really believe in, yet was marketable to a wider audience at the same time. We discovered we both had really gotten into the old, classic country of the 1950's and early 1960's. When we formed the band back in 2013 no one in town at the time was really focusing on that sound and those artists. We bet on the fact that given the current landscape of country music in general, there was an audience out there that still wanted to hear country music done this way.
Josh: I think we've both always been fans of roots music in general. From our early roots in punk and heavy rock to where we are with The Broken Spokes, the common draw is the simplicity and straight forwardness of the music. There's not a whole lot of magic recording dust or complicated arrangements, just that classic formula with a dose of that "against the grain" mentality.
We'd love to hear more about your art. What do you do you do and why and what do you hope others will take away from your work?
Brent: We've thought more and more about this very question over the past few years as the band has really started to progress. A lot of people will tell you if you ask, "I'm not a huge fan of all the country music being played on the radio today, but I sure do love the old stuff like Johnny Cash & Hank Williams." I think our goal with The Broken Spokes has always been to do our best to recapture that place and time when country music was just being born. Music that you can dance all night to. It seems country music has moved farther and farther away from its core mission – getting people on the dance floor and keeping them there!
When people come hear The Broken Spokes play, we want it to be a trip back in time. Maybe that's back to a time when they were young, dancing into the night in dance hall back in their hometown or as a kid sitting on the bench of an old pickup truck next to their Grandpa listening to its old AM radio. We've found this music is very nostalgic to folks of all walks of life. It takes you back to the simpler times in life. No smoke, fireworks shows or theatrics, just country music at its core that you can dance to until your feet hurt. We don't have anything against modern country music and its artists at all, we just want to ensure that the roots that country music grew from are not forgotten.
Artists face many challenges, but what do you feel is the most pressing among them?
Brent: I think the way the music industry's distribution model has changed so much over the past few years has helped independent artists like us in many ways, while creating some new challenges at the same time. With all the avenues available today to make, distribute and promote your music outside of the traditional record company driven model of the past, bands like ours have been able to do things most of the artists that inspired our music would never have been able to do.
At the same time, in this new world where anyone and everyone can make and promote their own music.  It's made it difficult for artists to find ways to cut through all the noise and actually be heard. People today are being bombarded from so many places and angles, getting their attention on what you're doing can be an arduous task for newer artists. These days you'll work twice as hard to get anyone to actually listen to your music than you ever will producing it. It's funny if you think about it. It used to be that very few actually got to make the records that everyone heard to now where anyone can make a record that few will likely ever hear.
Do you have any events or exhibitions coming up? Where would one go to see more of your work? How can people support you and your artwork?
Josh: We currently play around 60-75 shows a year all around the state of Texas. We are playing somewhere locally in the Houston area at least once or twice a month. The Armadillo Palace has become our home base of sorts. We typically appear there at least once a month. It's become the perfect spot for everyone to come out and dance without having to be out too late with most of our shows there kicking off in the early evening.
We advertise all of our shows and appearances on our website and through all of our social media accounts which you can access directly from the homepage of our website at: www.brokenspokesmusic.com. You can stream and purchase our music online through all the major outlets – Apple Music, Spottily, Amazon Music, etc. as well as through our website. We try and keep copies of our record available in store at Cactus Music in Houston if you're like us and still enjoy getting your music the old fashion way.  We always have our records and merchandise for sale at all of our live shows so come out to one and we'll get you all fixed up!
Contact Info:

Image Credit:
Lacie Grant Photography
Getting in touch: VoyageHouston is built on recommendations from the community; it's how we uncover hidden gems, so if you know someone who deserves recognition please let us know here.