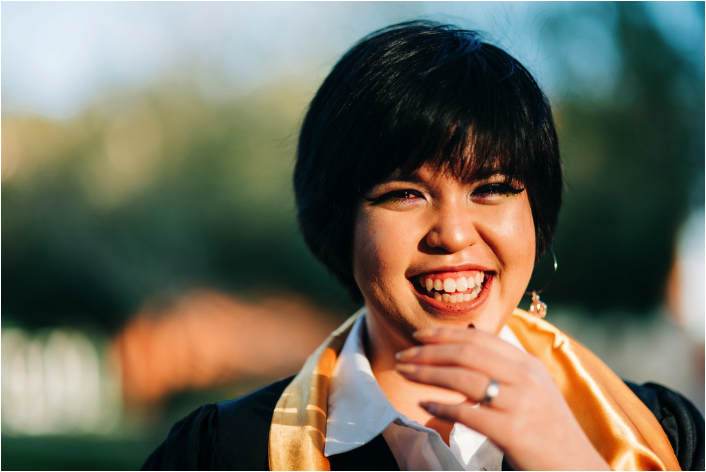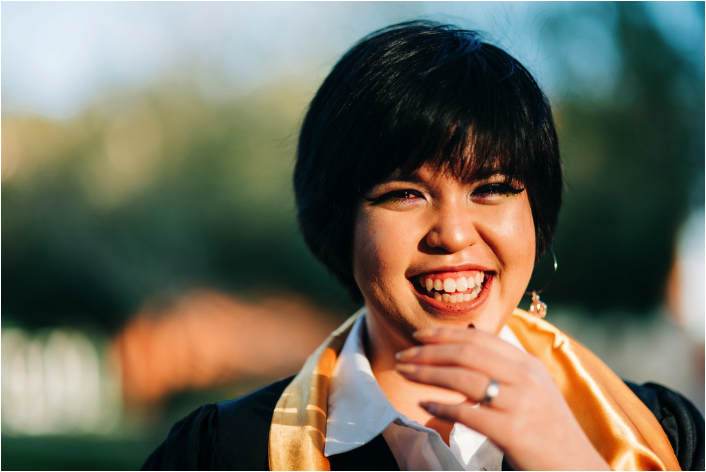 Today we'd like to introduce you to Carina Thuy Nguyen.
Carina, we'd love to hear your story and how you got to where you are today both personally and as an artist.
I can't pin down an exact age or year when I started drawing, but my earliest memories were definitely from an extremely young age, perhaps the first grade. I didn't come from an overly artistic family, but I did have a great number of support that helped foster my interests. I started with crayons and leftover printer paper to chalkboards and banners in school, sprinkled in between countless sketchbooks I begged my mom to buy. I could almost say it was a bad habit of mine to focus on nothing else but my art.
So I passed through school all right, but I was solely focused on working in my own little world and it wasn't until high school where I started to formally learn art. Up until then, all I knew was that I wanted to do something creative with my life and once freshman year started, that is when I really began to form thoughts along the same theme, "I can actually continue to pursue art AND make a living from it. I CAN be happy with this."
Since then, I kept honing my art and eventually I decided to really push for it by attending Texas A&M University Corpus Christi where I received my bachelor's degree for Fine Arts in December 2018. I pursue most 2D mediums such as painting and printmaking, but there's nothing that can beat the basics– drawing. From drawing stems any other medium needed. I suppose that idea appealed to me quite a lot. The weight of an instrument in my hand and any surface becoming my canvas to control easily transformed into the perfect equation I can solve any which way.
And I think that's why I wanted to become an artist. Some subjects require a hard or concrete answer all the time and that sort of rigid nature doesn't suit me very well. The open-ended and virtually infinite amount of things I can create through art appeals to me. Not only does drawing become a mode for a creative outlet, but it became my language and my own mark in the world that's solely mine. It's a vestige of me that really defines a great deal of my life.
We'd love to hear more about your art. What do you do and why and what do you hope others will take away from your work?
For quite some time, I only drew things that appealed to me visually. A large part of my influences come from cartoons, books, and video games. Though after a while, I knew there was something deeper I could explore. After realizing that art could be so much more than just a pretty picture, my art became all about self discovery. In my paintings and drawings, I let my emotions and personal aesthetics guide the subject matter. Not only do I think it's something that should please my eyes, but it's also what makes me laugh, it's what relieves anger, and it's what helps me cope.
For my 2018 thesis show "As They Guide Me" as well as my current body of work, I wanted to wholly express the intricate thoughts that dictate my person. Life's a really complicated thing to describe as it is. I wanted to take up the challenge and give some insight on how my experiences shaped me. And though I know my story is but one among many, I'm my own world and I'm still in the progress of figuring things out. My current series of ink paintings is the life's voyage. I chose to use waterproof inks as my medium since it's permanence lends well to the idea of "no going back" when it comes to taking action.
I first developed a character named "Hani" back in 2016 after a hard bump in my personal life. I wasn't sure why, but their face was one I drew in times I need coping. I was attracted to the idea of shafting negative feelings onto this drawing and my work spawned from there. Hani's a companion to two other characters, "Roquois" and "Sun Hee", and I assigned them each a general facet of my life. I thought that since I was 23 at the time, dividing my life into three parts/people made sense.
The three don't encompass all, but a large part of how I emotionally respond to situations. They way they stand, dress, and interact is all perfectly planned for my need to gain some semblance of control in my journey. I wanted to figure out things like identity and gender expression because for a long time, I didn't have a name to any of these nebulous and scary things I didn't quite understand yet. Giving my experiences and reactions is the type of reins I needed to grasp who I am.
I didn't expect to help others with something so personal and close to me, but from this, I would like to think that it's not the specific imagery that helps but rather the process of finding myself and showing that it's ok to still be figuring things out is what reaches viewers.
Have things improved for artists? What should cities do to empower artists?
I grew up during the boom of posting art to internet forums and websites. Now that there are so many social media outlets, I think that connecting to other fellow artists has gotten easier. A great part of being an artist is being able to reach out, to help, and to learn from each other. So many resources and guides are uploaded online for free and it makes me happy to see that learning art is a few clicks away.
Of course, nothing is perfect, but in the right places and with the right people, which is undefinable from person to person, life is a mixed bag of all kinds of difficulties. It's a little easier in terms of learning technicals, but artists on their own can only do so much and though an online presence can do enough, it's not the same as connecting and seeing things in person.
With such a large city like Houston, its communities can do so much for their fellow artists. It won't be singularly defined by a few hours down Winter St. or Montrose, but with the help from people who can establish physical galleries and gatherings for all. Making art events more mainstream would help artists and their works' availability more commonplace. Because I believe that art is a major backbone to thriving together, one doesn't have to be an artist to help one. Showing appreciation through commission, word of mouth, reference, etc. can kickstart something for us.
Do you have any events or exhibitions coming up? Where would one go to see more of your work? How can people support you and your artwork?
I'm based up in northwest Houston, so although I currently don't have any works in shows, I do keep up my pursuits using social media sites and my own website, Works by Nguyen. My current mode of support is through personal commission (email) and through my Ko-fi account.
Contact Info:
Image Credit:
Resendez Studios
Getting in touch: VoyageHouston is built on recommendations from the community; it's how we uncover hidden gems, so if you know someone who deserves recognition please let us know here.