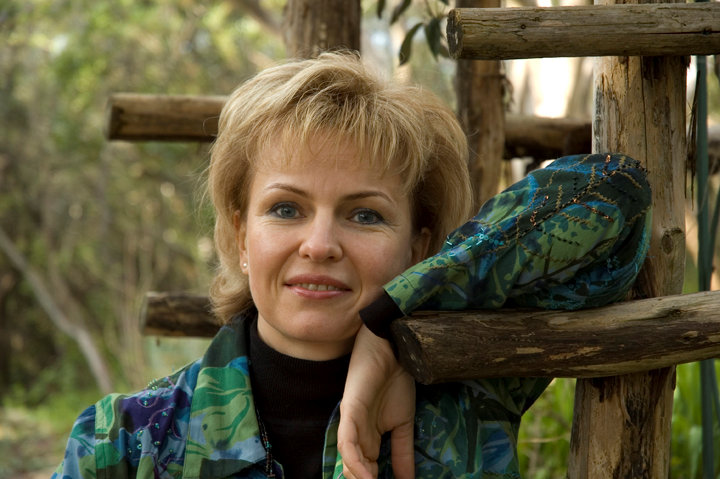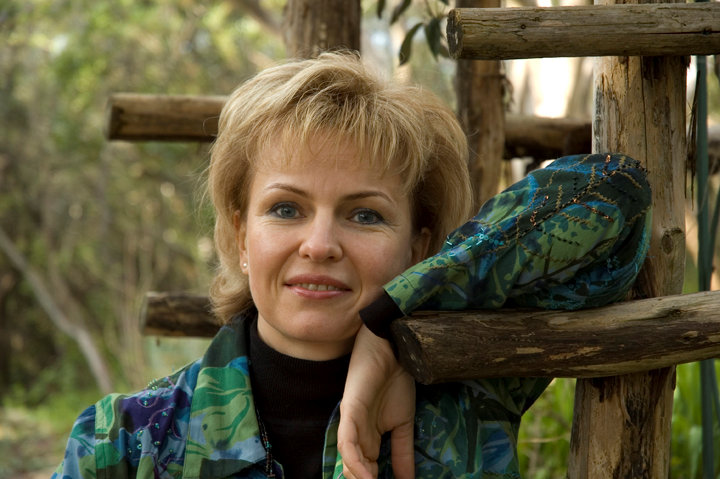 Today we'd like to introduce you to Eva Sim-Zabka.
Eva, we'd love to hear your story and how you got to where you are today both personally and as an artist.
I'm originally from Poland. I was born with a wild heart and a Gypsy soul. I thrive on change and adventure. I have an innate urge to constantly explore, seek the unknown, try different things, travel to exotic places, learn new languages and meet new people. After college I moved to Germany and then to Texas in 1998. Even though I settled for Austin as my main base, I traveled extensively because traveling and seeing the world satisfies my curiosity and sense of wonder. It is something I simply have to do. As a trained psychologist I was also fascinated by human potential. In my work and life I always encouraged people to follow their talents. There is such a sense of fulfillment and satisfaction when one gets in touch with the genius inside. We inspire each other when we live our creative SELF. For me that's what matters the most. The need to express the way we experience the world and to create is as important as to sleep or to eat. It is a must. It is not negotiable and we pay a huge price for ignoring this need. I was always driven to try various forms of expression including acting, theatre, photography, belly dancing, Latin dancing, playing instruments, singing, writing poetry, drawing… you name it. In 2003 I took a painting class at a local college and I got hooked. I found my next love. I already couldn't live without dance and travel but art took it to yet another level. When the world was asleep, my hands were dirty with paint, salsa music played in the background… I was in heaven. Even though I didn't want to make art a full time career, I found myself painting more and more, and very soon I was showing and selling my artwork. Today there are only three things I cannot live without. When people ask me what do I do, the answer is simple….I paint, I dance and I travel… and I love it!
We'd love to hear more about your art. What do you do you do and why and what do you hope others will take away from your work?
For me, art opens up a space where time doesn't exist. I can play in my studio for hours, days or weeks without feeling tired. In fact, when I'm tired, all I need to do is to stand in front of a canvas with a brush in my hand to feel energized again. I love my creative solitude. I paint intuitively. I rarely have a plan. I start playing with colors and shapes and wait until something happens that will draw me in, speak to my imagination, inspire me. I paint and repaint, talk to "it", argue with "it", beg, try different things, love it, hate it, I wait… because I know that sooner or later something will happen. It always does. And then … magic takes over. Something shows up and nothing else matters. I know a new artwork is about to be born. I work in acrylics because they dry quickly and allow me to change my concept and stay flexible. I love the freedom to respond spontaneously, to change my mind in the middle of my work. Sometimes I struggle and sometimes everything flows smoothly. I remember one time I was trying to paint abstract dripping trees but crazy elephants kept showing up. I said… "No, trees". They said… "No, elephants", I insisted on trees, the canvas insisted on elephants. I didn't win. Elephants won and they sold the minute I put them up for sale. I learned to surrender to the creative process and let it guide me. Maybe because I don't have any formal education in art, I allow myself to experiment and brake all the rules and formal concepts. I love texture. I put layers after layers of texture and paint straight from the tube. I love when the canvas is juicy, fresh and unexpected. Sometimes I cannot tell if I create art or art creates me. It is definitely a process that I dance with and have a love/hate relationship with. This is the one thing that I'm definitely addicted to and will never abandon. I live it, I love it, I'm grateful for it. I love the process. I will paint even if no one buys my work. But… fortunately, my artwork sells well and I say thank you to all of you who like and support my work.
What do you know now that you wished you had learned earlier?
I truly believe that everybody has something unique to express deep down inside. Because the creative process is so natural to human beings we have a tendency to discount its value or not take is seriously. We oftentimes put in on a back burner thinking that one day, one time we will take a closer look at it or get better in it. Or we thing that our creative expression doesn't matter. Or that our work is not good enough… We don't put enough value on our work or talk ourselves out of our own greatness. But I have not yet met one person that given the right environment would not thrive and enjoy living creatively. So will you please stop judging yourself and allow life to flow? Not one day, not later but NOW and NOW and NOW. Life wants to be expressed. Life wants to be lived. Keep it fresh my friend, keep it flowing.
Do you have any events or exhibitions coming up? Where would one go to see more of your work? How can people support you and your artwork?
As an artist it is important to stay connected to creative people. We feed of each other and help each other get through tough times. Even as an experienced artist I sometimes go thru panic attacks and am convinced that I will never create anything good ever again. That's the best time to reach out to other artists. Sometimes that's all that one needs to start the juices flowing again. I show my work locally and participate in individual shows as well as a member of Creative Arts Society – a group of enthusiastic, creative artists in Austin, TX. I'm also active on Instagram and my own web site www.onecolorfullife.com. Lately I have been contacted by a few art galleries and invited me to show my work in California and France.
Contact Info:
Image Credit:
Rocky Hardi
Getting in touch: VoyageHouston is built on recommendations from the community; it's how we uncover hidden gems, so if you know someone who deserves recognition please let us know here.