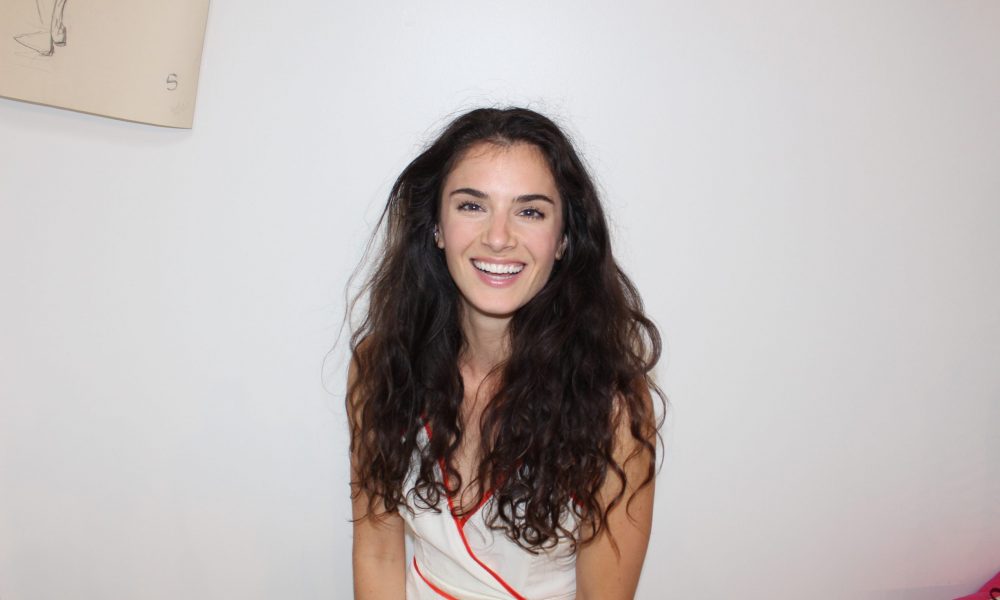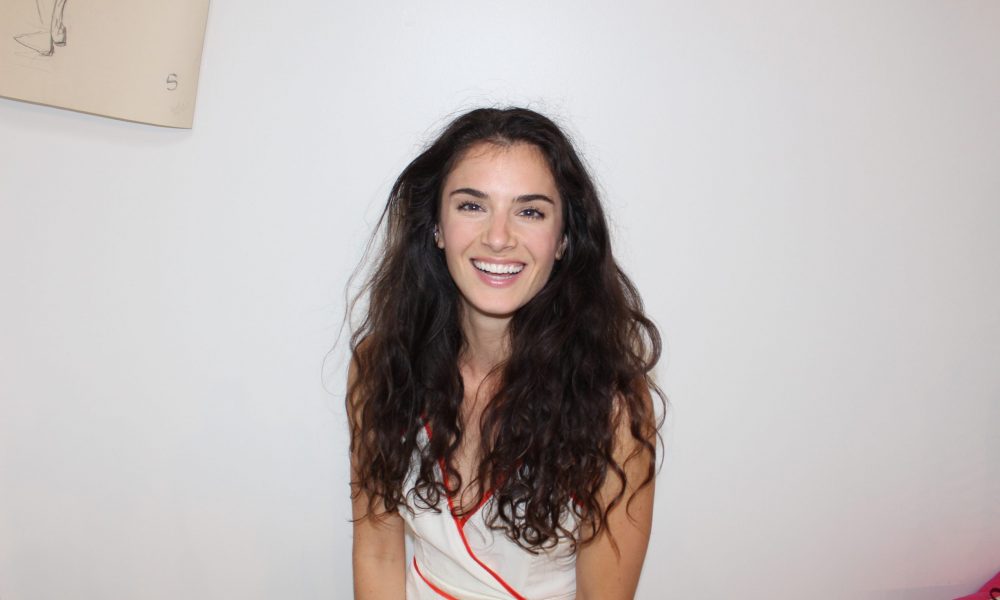 Today we'd like to introduce you to Haley Bowen.
Haley, we'd love to hear your story and how you got to where you are today both personally and as an artist.
My story is a place where most recently I have discovered a rebirth of myself as a young adult, female artist. As a figurative artist, I know that my favored subject matter is not unique to just me. I like to use the figure to show motion, communication, and detail and leave room for the viewer's imagination.
I was born in Houston and raised in Winter Park, Florida in Catholic, conservative household. My parents divorced when I was eight years old and my mother had to go back to work full-time, raising three children by herself.
In those formative years, we had our basic needs met, with our extracurricular activities still holding a stake of priority amidst our financial challenges. My mother always told my twin sister, brother and I that we could do whatever we wanted and be whoever we wanted to be. Pretty bold for a parent, but my mother instilled confidence in us. My mother always said that no matter our difficulties, 'she would make it happen, there would always be a way'.
I wanted to go to college to study painting and drawing, so my mother enrolled me in Fine Arts classes outside of the arts programs in my middle school and high school to further enhance my portfolio. At fourteen years old, I began to attend weekly nude figure drawing classes. For a Catholic family, this was taboo in the eyes of many. However, among other artists 20+ years older than me, my talent, maturity, and potential came as a pleasant surprise.
I remember my art teacher, Marie Orban, a small Russian woman, grabbed my shoulders and said "get it together, Haley. You're talented. No matter what you do, do art!" I respected her so much and although her raw critiques intimidated me, I believed her to be right.
I applied and got accepted to attend Parsons the New School for Design in New York City on a scholarship and moved from small Winter Park to the Big City in 2012. At eighteen years old, I realized how small I felt in such a large place, how art 'homework' wasn't challenging me in the ways I needed to be challenged, and how a sheltered upbringing made me experiment with going out dating, and other distractions from my direction.
I moved back to Winter Park that year at first 'temporarily', but graduated from Rollins College with a major in Studio Art and a double minor in Creative Writing and Art History. At a smaller school, I felt a sense of belonging, I had room to experience independence in a less drastic way, and I had my own studio space as an art major.
I attended Rollins on a nearly full-ride scholarship (and some financial aid help) and therefore got to spend a lot of my time on their study-abroad programs. I have been all over the world: Asia, Africa, Central America, Australia, the States, The Caribbean, Cuba, Haiti, Europe, and more. The ability to see the world and study art gave me a higher sense of purpose and a vocation to say something important through my visual voice.
I moved back to Houston in 2015, after I graduated, and worked for The Watercolor Art Society – Houston (@wash_houston), [where I still am] part-time as their Development Director. My professional goal is to broaden WAS-H's demographic and create unique and energetic events, connections, and collaborations. The other part of my artistic career I spend in my studio, painting. I am also an RYT 200hr certified yoga teacher and have an Integrative Nutrition Health Coach Certification.
My work life has come full circle back to the arts after exploring a career potential in health and wellness for my first two years in Houston. 2018 has been a big and bold year for me. On my birthday, June 1st, I moved into the Silos (#133) and claimed my sacred space. Being a part of the Silos has helped me get my name out there, I have had the opportunity to meet and paint next to the finest artists in Houston, and I have the opportunity to partake in fun events that connect me with a growing community of art lovers.
We'd love to hear more about your art. What do you do you do and why and what do you hope others will take away from your work?
I am a "Neo-Expressive Figure Artist." I see the world in lines, shapes, and negative space.
I gave a lot of history in the previous question about my upbringing and education, but I paint nudes for a much deeper reason and I'll explain my current series, "Rebirth" in detail.
During my time in college and the year after, in a short phrase, I was 'lost.' I had internship experiences in Houston's nonprofit art world and a deep passion for creation. I also was using my yoga and health coaching certifications for income. I was doing a lot of different and exciting things, but I want grounded and wasn't painting regularly.
I found validation not in my art or mind, but in relationships with men. Trying to discover myself through their eyes, I knew I still saw the world in lines, movement, energy, relationships, and shapes. I saw the world as art, but lacked the confidence to transcribe it.
People knew me as a yoga teacher in the health and wellness community of Houston and were constantly surprised when I revealed a more intimate level of myself – as an artist. I believe everything happens for a reason. Working in a field that allowed me to study and observe the human form daily created a growing desire to move my thoughts onto a two-dimensional surface. I wanted to know how our cells formed to create each individual shape, bend, twist, hair, pore, etc. I wanted to know why we had deformities, why we were limited or unlimited in motion. I wanted to understand why we live in fantasies? Is it fear that keeps us there? What is the answer to the sense of knowing between the model and artist after the drawing session?
In my personal work, I chose an expressive mark because it allows me to create room for the viewer to complete the image based on their own life experiences with the people around them.
I was in Texas Art Supply about a year ago, and at that time I was managing Black Swan Yoga Houston. I thought I was on the right path of my career. Teacher to manager to studio owner. What a great life I was moulding! I had a decent income that allowed me some freedom and breathing room. I went to ring up my supplies for a yoga and art class I was teaching at WAS-H and the cashier asked the simple, "Hi, how are you?" I replied honestly and said, "Eh, I'm tired and frustrated. I manage people all day and it seems like there's always something to do." He followed up and asked if I was also an artist since I had the supplies. I said, "yes, I studied art, but I don't have time to paint like I want to". He looked at me and chuckled and said, "Ask yourself this: If you know you're meant to paint, then is what you're doing now just a crutch?"
I won't ever forget that moment. I actually wanted to cry because I knew that God gave me my personality, internal beauty, knowledge, and art skills for something great.
In June of this past year, I went to California and did my last yoga training on anatomy. I was really interested in the training to discover my body more. Truly, the whole time I was there, I couldn't stop thinking about art project ideas. About how the human form is so incredibly detailed and well-planned and organized and how, like a fingerprint, each body has its own layout…a form so totally different than the person next to you. Even my twin sister and I look more like friends than twins! I came back to Houston and began my "Rebirth" series. In this series, I have works on canvas, canvas linen, and paper. I work in acrylic, watercolor, and ink.
This series is about how now, I truly feel ready to take on my vocation. To use my talents and to take risks with myself as an artist and communicator. I want to use my vision as a voice.
I want to be vulnerable, open, and real and to offer insight to others who have lived similar life patterns as me.
In 'Rebirth', I rediscover who I am and who I'm meant to be. To uncover what has scarred me and how I've overcome. The 'Kilim' sub-series are some of my most profound works to date.
These 5.5 ' x 7.5' cut canvas rolls are massive and each took over 45 hours to complete. After the training in June, I wanted to know how my bones were arranged in my body, so I'd know my limitations. Without dissecting myself or spending loads of money on an MRI or CAT Scan, I bought a chiropractor skeleton online to study the bones. I took photos of myself in relaxing or yoga poses, and I drew where I felt the bones, where I could see them, where they realistically could be. I added traditional designs behind the form to create the Kilim and beaded doorknob tassels to make it more recognizably a rug.
In my past, finding validation in relationships with men, there were many times I gave someone my entire self and was still walked all over. My insight, power, knowledge, and voice muddled under the footsteps of fantasy. The Kilim makes the viewer hesitate to walk over the decorated surface and explore the human form bone by bone. How I had dreamed of being explored in the midst of a tumultuous relationship.
Additionally, within the 'Rebirth' series is my "Truth" sub-series. These are gold canvases depicting a self-portrait and that declare truths, ideas, and wonders I want to share with the viewer that sometimes cross my developing mind. The Romantic part of the series is that I sometimes imagine the person who triggered the thought knows the piece refers to them.
I'm getting married in nearly 30 days and had a hard time at first being vulnerable and public in front of my fiancé about my past. Would he think I was still dreaming about former men? Yearning to live in a fantasy world again? Would he question my commitment? For the first time in a long time, I'm excited about the fact that my work has the potential to stir emotions and conversations. It's a powerful feeling to know that my words speak for other people's experiences. On my social media platforms, I've been receiving lots of positive feedback and small anecdotes about how others relate to my published thoughts.
I want the viewer to know that I am ready. I am ready to be real and deep and 'go-there.' I am ready to let these words flow freely on the canvas, to be read and felt by the viewer so they heal from their past like my art has allowed me to do. Part of taking risks is to create what I want to create, and not what I believe others want. That's where my confidence builds. I paint ideas I hear in the quiet moments of the day, that I see in my visions and in the stillness. I paint because it makes me happy. I believe that the viewer wants the truth.
The stereotype of a starving artist scares away many potentially talented artists from pursuing art – any advice or thoughts about how to deal with the financial concerns an aspiring artist might be concerned about?
This is still a major stress in my life – how am I going to live my vocation and dream and pay for art supplies? Pay for my website domain? My studio? Food?!
I believe in God. I believe in a Higher Power beyond anything we could ever imagine. I believe in Faith. God gave us talents [we all have at least ONE talent] and our talents are the ways we make a difference on this Earth.
If you want it, you have to let go of your comfort and GO for it. My comfort was a steady paycheck when I was teaching and managing at the yoga studio. What I had forgotten was my freedom found not my income, but in my visual voice. My freedom was found in the way the paint glides across a freshly gesso-ed canvas — the twist of the pencil in the sharpener before a new drawing. That is my freedom.
I've let go of some luxuries I used to have like randomly clothes shopping or buying coffee all the time or going out to dinners, etc. I've limited my travel to allow for more time in the studio and to cut expenses down. Sacrifice is key. What is your crutch? What do you know you can let go of or do without to make your dream come true?
I learned from a yogi about creating my vision for myself. He had me imagine myself in the future. What did I look like? What did I wear? What did I do? You know what I said? I said I saw myself waking up every morning, making a cup of coffee, spending time in prayer and thanks then heading to my studio to paint. I was healthy, I had what I needed and my basic needs met. I didn't live in luxury, but I was comfortable and I made room in my life to practice my art — the tool God gave me to make a difference in this world. "Great vision," he said, "really good detail. But Haley, why aren't you living this vision today? Every day?"
If we don't live our vision every day, then what makes you think that magically in five years you'll be there? If you want something, you have to make room for it every day. I go to the studio when I'm tired. I go to the studio the day I get back from being out of town. I go to the studio to write, to sit with my art, to come up with ideas, to network.
What is your vision? What is your creative space? Where is this space? Can you spend more time there? What is the crutch that's hard to let go of, but if you did you'd find more freedom without?
The money will come if you put in the effort. I'm in one of the most challenging financial places I've ever been in my young adult life. I'm paying for a wedding, art supplies, food, bills, and I'm still building my name. It's not affordable. However, I want this so badly. More than I've ever wanted anything. I'm willing to take the risk and make it happen for myself.
I also learned that if you don't have the support system in the people you spend the most time around, maybe they're not healthy for your vision. My fiance, Michael, has been such an incredible source of strength, courage, and motivation. There have been countless afternoons, evenings, and mornings of tears and anguish, visions of giving up, letting the dream go, or ending the uphill climb. He's taken me by the shoulders, looked at me in the eyes and told me he believes in me — that the struggle is only temporary, but well worth it. From open studios, taking sales, photo shoots, running errands, and late-night dinners at the studio, Michael is my go-to and my voice of reason. Does someone believe in you as you believe in yourself? We can get so caught up in the conversations in our head that we actually believe the words. Consider surrounding yourself with the right people, and creating your vision in all parts of your life.
I've also been practicing daily declarations. I used to wake up, turn the alarm off and check Instagram and my emails before making that cup of coffee. I'd start my day in chaos. Now, right after turning off the alarm I declare my truths: "I am a successful artist. I will have financial success. I have not missed my window of opportunity. The right person is right around the corner."
Ultimately you have to believe in yourself to make your vision come to fruition and to find success.
Do you have any events or exhibitions coming up? Where would one go to see more of your work? How can people support you and your artwork?
I recently moved into my own studio space at the Silos (#133) on Sawyer Street. There, I create all of my work, but I also showcase and house my portfolio. Currently, I am in the Silos tenant exhibit, "In the Spotlight" that runs through January 15, 2019. You can see my pieces in-between the downstairs restroom walls near the water fountains. My studio space is right above that installation on the second floor. The Silos are open Monday – Saturday, 9 am – 5 pm.
A perk of the Silos is the opportunity to participate in monthly studio openings called "Second Saturdays". This is a free event and it's open to the public on the second Saturday of every month, 12 pm – 5 pm. Most times there are food and music vendors and it's one of the biggest showcases of local art in Houston. The Sawyer Yards is an incredible place to visit — I am so grateful to be a part of it!
If going to the studios is inconvenient, I have all of my artwork on my website and update my viewers with my studio life on my Instagram at @haleybowenart.
What has been so profound in my work and growing network is the word of mouth, Instagram followers, and attendance at the studio shows. Besides seeing me, I always have free wine and snacks! I deeply appreciate any support. Although I create spec work, I also work for commission. Flip through my portfolio and consider a work or one like it!
Contact Info:
Image Credit:
Michael Lehfeldt
Getting in touch: VoyageHouston is built on recommendations from the community; it's how we uncover hidden gems, so if you know someone who deserves recognition please let us know here.