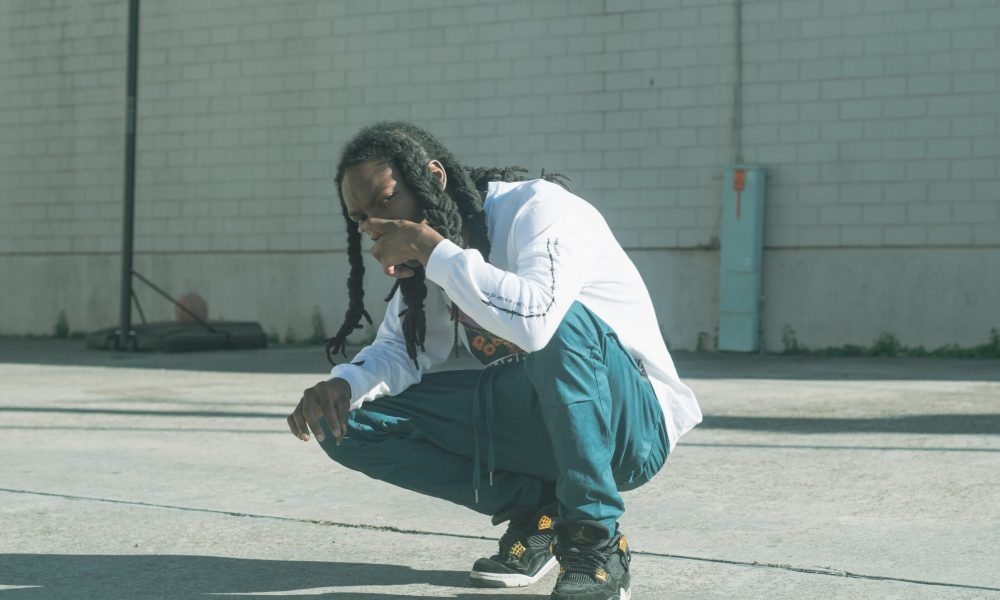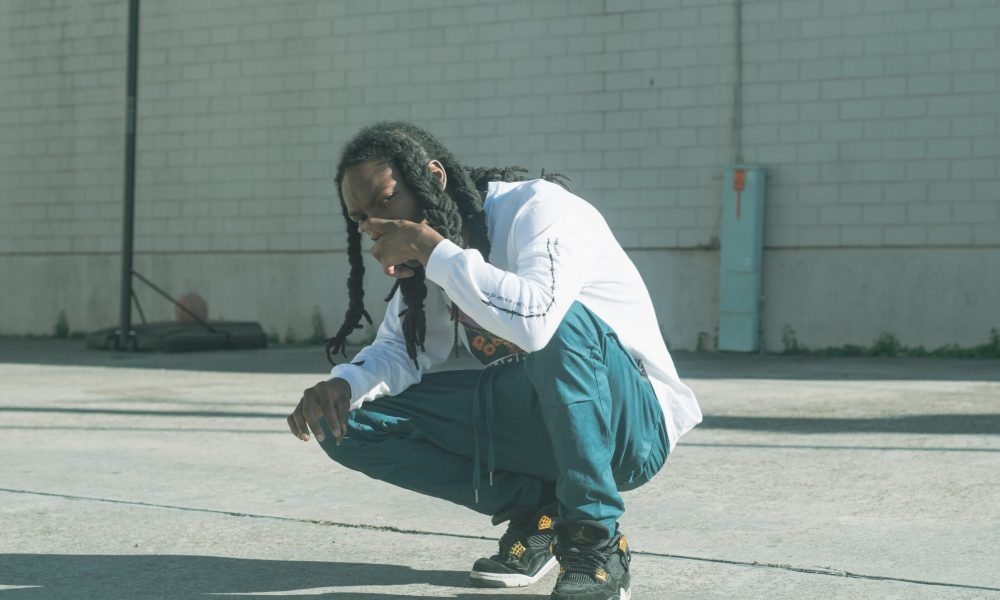 Today we'd like to introduce you to A.MADVYLXN.
A.MADVYLXN, we'd love to hear your story and how you got to where you are today both personally and as an artist.
Ive always been creative visually, but I started making beats late middle school, so around 2006 0r 7? Born and raised in 3rd ward, I went to school for visual art from middle school to my freshman year of college, so what used to be a hobby in art became work real fast. I was inspired by the tastemakers in rap culture. People who expressed individuality and were killing it through more than how they sound. Like Pharrell, Kanye, and Andre 3000, to name a few. With that said, I knew I wanted to be visual and a musician. My Pops was and still is a visual artist and Dj so over the years, my eyes and ears were fine-tuned at the same time. I went to HSPVA (the Highschool for the Performing and Visual Arts) where I pretty much found myself creatively not even knowing so. My name, A.MADVYLXN, came from coming across MF DOOM (artist) and Madlib's (producer) project, MADVILLAINY while working on art projects in class. The A stands for the first letter in my name and an old tagging name I went under for a while, Airosol the Abstrakt. The MADVILLAINY album and a few others from MF DOOM inspired a vast majority of my artwork and how my music would sound from that point forward. So yea I named myself after an album. I went to an art school in Milwaukee after Highschool and realized no matter what I get from this, I don't want to work for anybody, and I'm still going to have to start from the bottom and build something if I take that route. So I dropped out and went crash dummy to become a producer + creative director. It was easy to get people to eat up the visual work, but I had to pull teeth to place beats because a majority of artists were looking for the same old sound. I was def producing some sounds that were un-relatable to the masses, and I got a kick out of the putting in the necessary work to make it universal yet unique at the same time. I linked up with some homies soon to be First Ward Sound, and we damn near ate, slept, and… the art and tech of music production cramped in the same house for 2-3 years straight, until we were all fire at it. My godbrother in which I was doing close visual work on an app with, became the studio manager for Takeover Studio (a Rap-a-Lot Recording Studio). And it's been nothing but work and history since then. I play a part in partial if not the full sound in some of the artists that will be ringing bells in the near future.
We'd love to hear more about your art. What do you do and why and what do you hope others will take away from your work?
I am a producer + creative director. I make beats, record/engineer, produce + write music. I also create visually, through multiple mediums. I don't play video games or watch TV; I do this. I have to be expressive in some way at all times, even through working with other peoples music & art if not my own. I want to inspire individuality for sure. Thats important. It also is the cure to some forms of depression. It's easy to get caught up in what other people are doing and keeping up with what looks good to others, but f that, you gotta express yourself and be some of that person you are when you're by yourself but in public. I have to express myself, and I'm gonna do it like nobody is watching through what I do. It feels good. I want others to definitely see what I'm doing and be inspired to express themselves. Not necessarily through music or art, but express yourself in whatever way you feel you need to.
I'd rather you experience vs. me giving a rundown, but I will say in the least when you hear "BOY RUUN" or "Me Ghost and MADVYLXN, we finna f*** up the city" before the beat drops, its for sure an A.MADVYLXN beat.
What do you know now that you wished you had learned earlier?
Consistency and work ethic beats talent every time. Anyone can be talented, but everyone isn't equipped with the patience and drive to turn their talent into something. The guy who you might be looking down on skill wise might be killing in the consistency realm and may go farther than the talented individual who expects things to move based on that alone. Humble yourself…some.
I wish that I learned, working for myself is not easier than holding a 9 to 5, alot sooner than I did. In fact, in more ways than not, it's harder. You have to be all of the positions, or most of them, for yourself where you play one role where you clock in. Thats where work ethic beats talent. Can you hold down all of the necessary roles and be the talent in what you do?
Do you have any events or exhibitions coming up? Where would one go to see more of your work? How can people support you and your artwork?
I'm on Soundcloud, Bandcamp, Tumblr, Twitter and Youtube under A.MADVYLXN, MADVYLAN, and Airosol Abstrakt. My website is currently under construction, but you can support and see what I have going on from Instagram (@madvylxn).
Latest work:
Fucc Up the City – Ghost Magneto + Kenny Lou (produced by A.MADVYLXN) https://www.elevatormag.com/ghost-and-kenny-lou-would-have-been-houstons-next-rap-stars/
Ha – Tre Stanley (produced by A.MADVYLXN)
https://itunes.apple.com/us/album/ha-single/1440347971
Other:
TRAPLEXUS 1 (TRAPLEXUS 2 coming soon)
https://airosolmadvylan.bandcamp.com/releases
Trunk Lorde Assasin (beat EP)
https://firstwardsound.bandcamp.com/album/a-madvylxn-trunk-lorde-assasin-ep
That Pink That Green (monologue series) w/ Ms. Mykie
https://www.youtube.com/watch?v=7WjmUEKZoJI&list=PL9Rr24DqW22-V5g07ImiSGLg1cv0W8cWA
Contact Info:
Email: amadvylxn@takeoverstudiohtx.com
Instagram: madvylxn
Image Credit:
TOKE POPE
Getting in touch: VoyageHouston is built on recommendations from the community; it's how we uncover hidden gems, so if you know someone who deserves recognition, please let us know here.