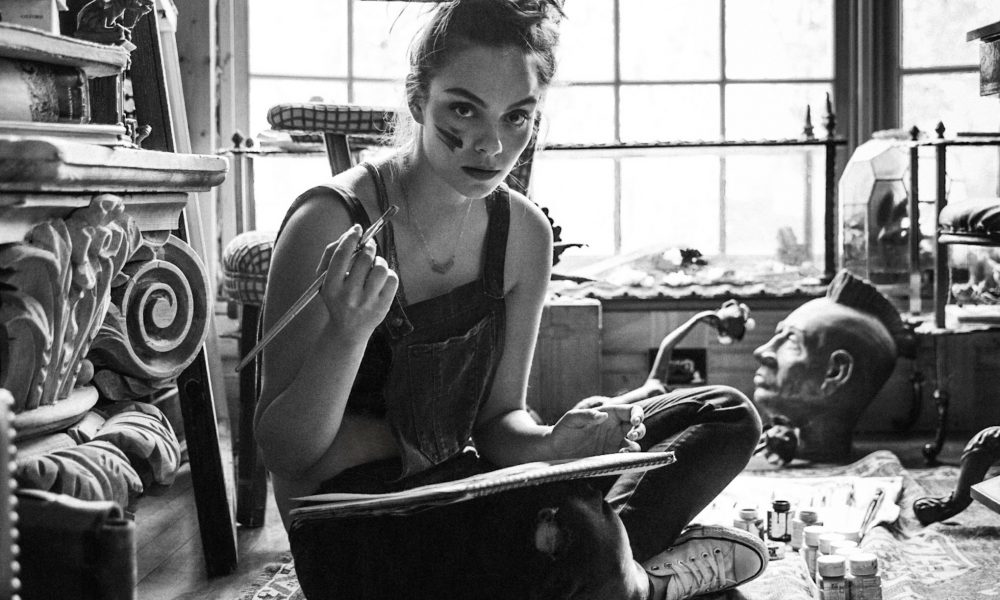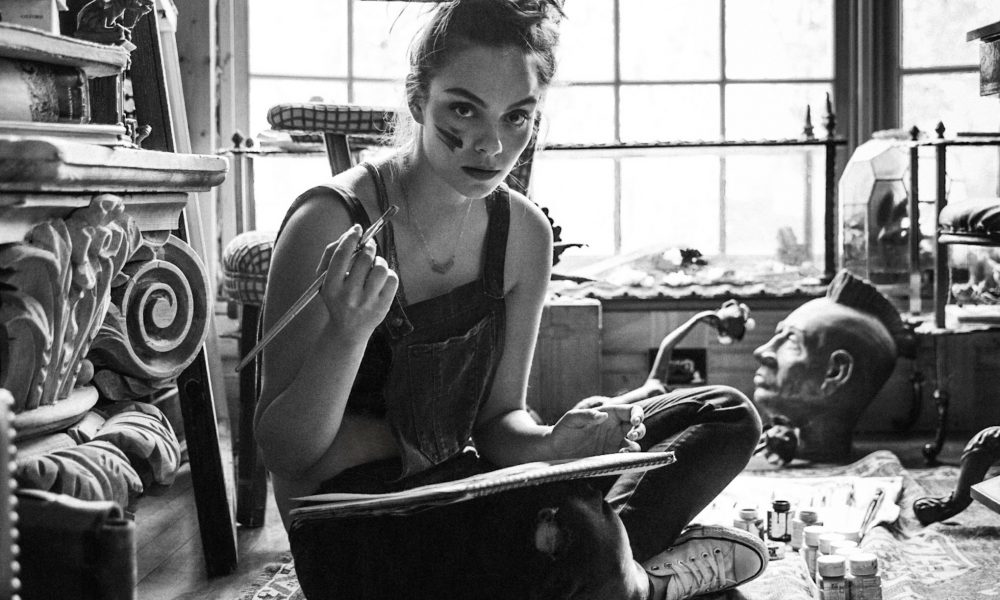 Today we'd like to introduce you to Nadya Lambreva.
Nadya , we'd love to hear your story and how you got to where you are today both personally and as an artist.
Born and raised in Bulgaria, I started traveling at the age of seventeen and since then I have been exposed to many different cultures, people and places. I've lived in Thailand, Turkey, China, Dubai and visited many other places during the years. This opened my mind, made me more observant and gave me the ability to see the bigger picture in the world. Because of the hardships I've been through in my lifetime since a very early age, I managed to create a world of my own where my artistic skills and spirituality became my best friends. My dad is an artist and musician, so he introduced me to the beauty of art by drawing sketches and asking me to color them in when I was a little girl. I also attended an art school and learned a lot about the different techniques from some of the best artists in my home town. Back then, I understood that beauty really is in the eyes of the beholder. You can learn the proportions of the body, the complimentary colors, or explore different mediums – but if the art has no soul, it looses its meaning.
On the other hand, later in life, during my time abroad when I used to work as a model and had jobs in various different companies, I also managed to keep up with creating and working on my art and craft. It wasn't easy to keep my creative spirit after working for long hours, but managed to do so because it was the one thing that was truly feeding my soul. When I moved to the United States two years ago it has been very difficult to adjust to the new culture. Even though, I adapt easily and have a strong personality, this time it felt really different. I understood that America is a place that is very far mentally and geographically from where I came from and very different from all the other places I've been to. At the beginning, art was literally my one and only friend. I spent a lot of hours with my brushes, the canvas and the clothes I was painting on and customizing. Since then, I have been dedicating myself to my art. Creativity took over my life, and it has been one of my biggest blessings.
We'd love to hear more about your art. What do you do you do and why and what do you hope others will take away from your work?
I create paintings with various mediums (mostly acrylic paint), and I also make wearable art for people who appreciate more extravagant and unique clothes. I love making custom designs, because they can be an external expression of the inner world of the one wearing them. In Bulgaria we say: ''First impression is from your dress, last impression – from your brains''. Why not combine both and express the way you think by the way you look? This is the core of my wearable art – it serves as a reminder that we are all unique and each of us brings a whole new little universe to this world.
When it comes to my paintings, I love to showcase my love for the female shapes and facial features. I feel like as women, we have been suppressed for a long time by society and we have been sexualized, but now our voice is more valued than ever before. Today it's time to celebrate our feminine strength and our differences. Another favorite subject of mine is the human eye. I believe that our eyes are truly a window to the soul and a representation of our inner world. The eye contact is one of the most beautiful and powerful things which can create strong connections during our human experience. The message I put in, no matter what I do and what medium I use to express myself, has always been to remind that we are all connected. I want to stress on the importance of operating through your heart, to speak your truth, and to be the most authentic version of yourself…without letting the world dim your light and determine who you are.
How can artists connect with other artists?
The truth is that as creatives we see the world in a different way – with its beauty and also its imperfections. So, it's true that sometimes we can feel a bit isolated from the rest of the world, since we tend to be more empathetic and sensitive. It's essential for our well being to connect with fellow artists and other creatives who vibrate on a similar frequency. It can recharge us, make us feel joyful and full of creativity. Advice for those who are looking for their creative community: never give up on connecting with others with the same or similar interests, it's worth it! There are many different opportunities to meet other artists, we just have to be brave and go out there, explore and unleash our inner kid. Going to creative events, speaking to others, being curious and asking questions from people who are on this journey as well, can be really rewarding and can create beautiful friendships. Collaborations are also a great way to create together with others, laugh and share a mutual message with the world. Also, thanks to the Internet, we are able to connect with people from across the globe. A simple DM or a message can enlighten you on something you find hard to figure out on your own. Get out of your shell and blend with the art community – there are others who share similar artistic or personal path!
Do you have any events or exhibitions coming up? Where would one go to see more of your work? How can people support you and your artwork?
You can check my art and customized pieces on my Instagram page: @hopelamber and @hopelamber_art .
I am currently working on my website as well and will share it on Instagram once it's ready.
Most of my wearable art pieces are on my Etsy store as well: https://www.etsy.com/shop/HopeLamber
And currently I am taking a part in various art shows and I announce them through my social media as well.
Contact Info:

Image Credit:
Joseph McMillan
Billy Shoemaker
Lilly Lilova
Amanda Wilkins
Way Tao