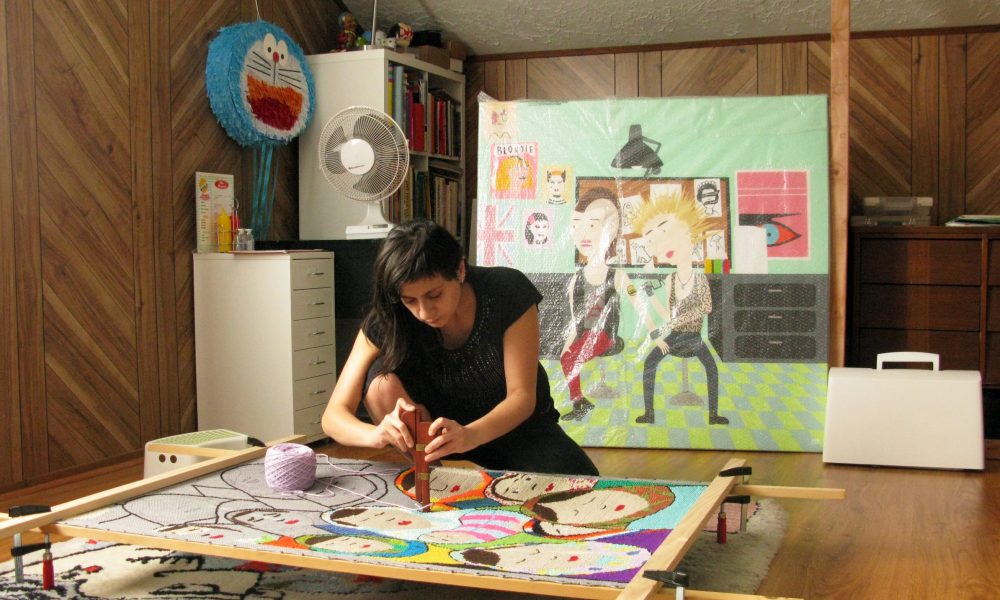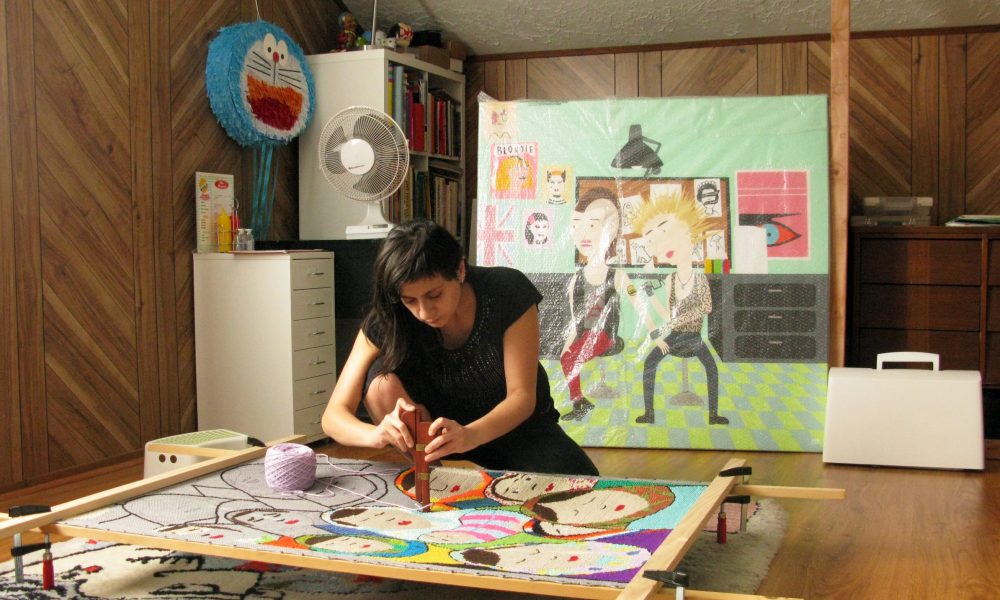 Today we'd like to introduce you to Nela Garzón.
Nela, we'd love to hear your story and how you got to where you are today both personally and as an artist.
I was born and raised in Bogotá, Colombia. When I was growing up I really didn't feel connected to much of my surroundings, and therefore I was always feeling like an outsider, or maybe I purposefully tried to be an outcast. I went to a private Catholic School of only girls founded and ran by nuns from Minnesota, so I guess because of that I was somehow exposed to the American culture since an early age and grew up rejecting the American Imperialism. This was and is still one of the top schools of Colombia, an I should give them credit for supporting arts, creativity, and also social justice. We had to participate in social projects with non-privileged children since we were in Elementary School, and by the time we were sophomores, we would have to go and teach in poor neighborhoods. At that time I didn't see the impact it was causing in my life but, I did get along better with some of those kids and were asking them to teach me breakdancing and beatboxing, I was not talented for music but still I made a lame hip-hop band with my best friend and also started to attempt skateboarding, or I guess that came first.
During that same time period, my dad was murdered in Bogotá; I was 16 years old when he was shot while they were trying to steal his car. The people who did this was never caught, nor police did much to find them. This taught me that social injustice could also affect privileged classes and that power is relative to each situation. The impact of an event like this is for life, and it marks you in ways that you cannot grasp. It is a punch that automatically makes you aware of what truthfully matters disregarding your age.
I studied one year of Literature and then dropped out and changed to Visual Arts. The truth is I didn't want any degree, but my mom convinced me it was important, so I did. I grew up to despise any kind of privilege despite the setting. My thesis was about the encounter between academic art vs. folk or popular art, defending that the latter should be valued as much as the first. This was the path that led me to who I am as an artist.
We'd love to hear more about your art. What do you do and why and what do you hope others will take away from your work?
I am a multidisciplinary artist, who has worked mostly in painting and lately in fiber art. I get inspired by indigenous or traditional crafts from around the world to create art that talks about the importance of cultural identity. It encompasses topics such as acculturation, racism, social injustice, immigration, the American dream, and human behavior to mention some. Believes and traditions from around the world have always been my inspiration and subject of research. I try to learn traditional media from different countries or ethnic groups, then I appropriate and modify them in my work to send a message about the side effects of globalization and capitalism.
We live in a constant bombardment of mass media, trends, and consumerism, that are killing at a fast pace the unique cultures that remain. I observe critically through my work the hybrid cultures that have formed, and how traditions have been buried by modern societies. I want to create awareness about the importance of traditional cultures and crafts on the contrary to the appalling outcome of consumerism an mass production. I want to promote cultural pride in minorities and acceptance from everyone. Modern societies brag about diversity in academic scenarios but are non-inclusive in social life. Each day masses of people are constantly being displaced by wars and natural disasters and in order to be accepted, belong, and adapt to new cultures a lot of them willingly choose to forget their traditions and origins. The outcome is an irreversible cultural loss, and I wish I can help treasure through my work, those cultures that might disappear soon.
Have things improved for artists? What should cities do to empower artists?
I have no clue if life is easier or harder for artists, I think it depends on the country where you are, and also where you come from, I didn't grow up in the U.S. but know because of history that the art opportunities in America were not for everyone in the past. Now there is more awareness of racism and white privilege, and therefore, a new wave of opportunities is starting to open for communities that have struggled a lot. In that regard, some might feel conditions have improved, and others might think that there is too much competition now.
Researching and finding information has certainly become much easier through the internet, which helps me a lot with my own work. You can also buy anything you need online and not work only with what your local store brings in town. Though, I miss from Colombia the amount of craftsmanship that you can easily find and access. Here, I have found it very difficult to make customized things unless you do it yourself or are paying for mass production.
I think that the U.S. lacks government support for the arts, the majority of opportunities are from private entities and have a cost, whereas in Colombia to give an example; plenty of artists calls are annually done by the Ministry of Culture, and you don't have to pay to apply. The city of Houston is bast and does have grants from the Major's office, but not all artists can afford to live in the metropolitan area and therefore do not qualify for those type of opportunities. When art is privatized and sectorized, it becomes noninclusive. It would be great that the city created even more opportunities and contemplated to include everyone.
Do you have any events or exhibitions coming up? Where would one go to see more of your work? How can people support you and your artwork?
You can visit my webpage if you want to see and know more about my art. You can also follow me on Instagram where I post any show or art event I am part of.
Contact Info:
Image Credit:
Nela Garzón
Getting in touch: VoyageHouston is built on recommendations from the community; it's how we uncover hidden gems, so if you know someone who deserves recognition, please let us know here.