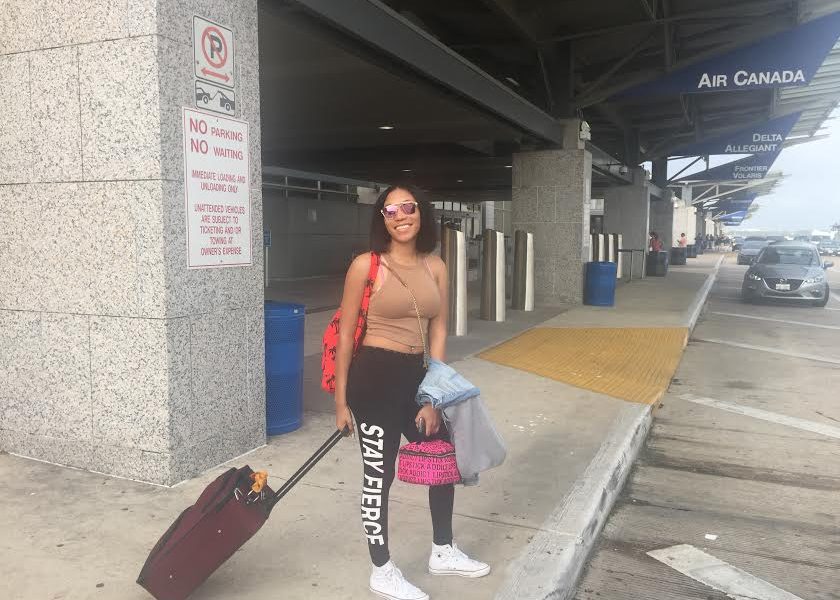 Today we'd like to introduce you to Nubia Emmon Williams. "Stage name: Nubia Emmon".
Nubia Emmon, Stage name: Nubia Emmon, we'd love to hear your story and how you got to where you are today both personally and as an artist.
In a nutshell, I'm your ordinary girl who is trying to do extraordinary things through the gift of music. I've got a story to tell and I know a lot of people can relate. Basically, I come from a working-class home, my parents divorced when I was about 14, then there was the relocating, new schools, new friends, spending time with my Mom and then over to my Dads (you know how that goes with joint custody), remarriages—that's the kind of stuff so many of us go through. I think what's different with me is that I come from a very musical family. My Dad and his brothers were a very well-known band (6AM) so music runs through the family and pretty much everyone does something musically whether its singing & performing, playing an instrument, producing, songwriting—so I come from that tradition.
The year I'll never forget is 2013 when my Mom passed from breast cancer—I think about her every day. I say all that to say that my music has been there with me through everything and at times, it has kept me going—my music has been good to me and now I want to be good with my music and go all the way to the top. Born and raised in Austin, Texas known as the live music capital of the world, you would think making a career out of music would be easy here, it's not. You have to work 10 times harder than the next man but I am grateful for my father who is my manager and my step-Mother who make up the core of my team–they work tirelessly on my behalf along with my cousin Rob in New York and uncle Tony in Atlanta who have been able to book me on shows in their respective cities.
We'd love to hear more about your art. What do you do you do and why and what do you hope others will take away from your work?
As a singing/rapping hip-hop artist, I want you to feel happy when I'm happy, I want you to feel my pain, I want you to grow with me as I go through life. Music is a universal language and if you've experience something similar to any of my situations, we are off to a great start.
I had a young girl tell me one of my songs helped her get through one of her toughest break ups. That's exactly what I was going through at the time I wrote the song. But to know that my pain, my music, helped someone deal accordingly – it was an amazing feeling. I don't come from money and I want to show young people all over the world that you can stay true to yourself and still make a way out of no way.
The message in my music overall is "hey I'm human and we've gone through the same exact thing" but I'm a vocal piece for us both. I'm singing and rapping about things you may not say but can feel in your heart, Lol.
The sterotype of a starving artist scares away many potentially talented artists from pursuing art – any advice or thoughts about how to deal with the financial concerns an aspiring artist might be concerned about?
As I said earlier, I don't come from money so it has been a struggle every step of the way.
I would suggest, start where you are—look at the people around you who are willing to help and look at the resources they bring to the table. For me, it was my family who have been my team, My Dad, who has music industry experience, has been my manager since day one, my Mom was in my corner from day one always trying to connect me with resources until her passing in 2013; my step-Mother handles my marketing and special projects, my cousin Rob in New York has helped book me on shows in New York and he also helped me get my first track done (Sittin' on Vogues). I have other family members who have helped; my uncle Tony helped book me on shows in Atlanta and we shot a video there. I have family in Phoenix who put me in shows out there, and my uncle Salih has produced a lot of my music and I've worked with other producers (Tim Curry and James Worthington) and I'm grateful for all their help.
As far as money–hard cash to make things happen; do fundraisers, use money from your job (that's what we did) and when my shows got polished enough and I could draw a crowd, I began to get paid for my shows but don't ask to get paid when your brand new–prove yourself first or you'll turn off a lot of people and they won't want to work with you. Let me say this, when you get paid for your shows, invest that money back into your music–don't use it was extra shopping money. Also, there are always people who are starting a business such as photography or graphics and they are looking to build their portfolio and will offer free work in exchange to work with you. For women in the business, you WILL be given an "indecent proposal" at least once in exchange for whatever. Don't play yourself by compromising your values–stay true to you and if you have to grind extra hard, put in the work because once you get a reputation, it sticks and the music industry is pretty small.
Right now, we –my team and I–know that our dollars don't stretch far enough, so we are looking for an investor to assist and I would recommend that for every new artist BUT first do the work, establish your brand, your type of music, build a following and have some goals.
Do you have any events or exhibitions coming up? Where would one go to see more of your work? How can people support you and your artwork?
The best way to support me is very simple;
– Join my social media so we can stay in touch and get updates
– Spend the itty-bitty .99 or 1.20 on a single (I'm working on an Ep)
– Subscribe, subscribe, subscribe to my YouTube channel and check out my videos–and let me say this, it means so much to an artist for someone to subscribe to their channel and listen to their music–it's the highest honor to listen to somebody's music.
Contact Info:
Website: www.nubiaemmon.com
Phone: 404-314-9113
Email: OfficialNubiaEmmon@gmail.com
Instagram: @nubiaemmon
Facebook: @nubiaemmon
Twitter: @nubiaemmon

Image Credit:
Photo 1- Candace Mosely
Last photo: Courtesy of Hip Hop Seazon
Getting in touch: VoyageHouston is built on recommendations from the community; it's how we uncover hidden gems, so if you know someone who deserves recognition please let us know here.