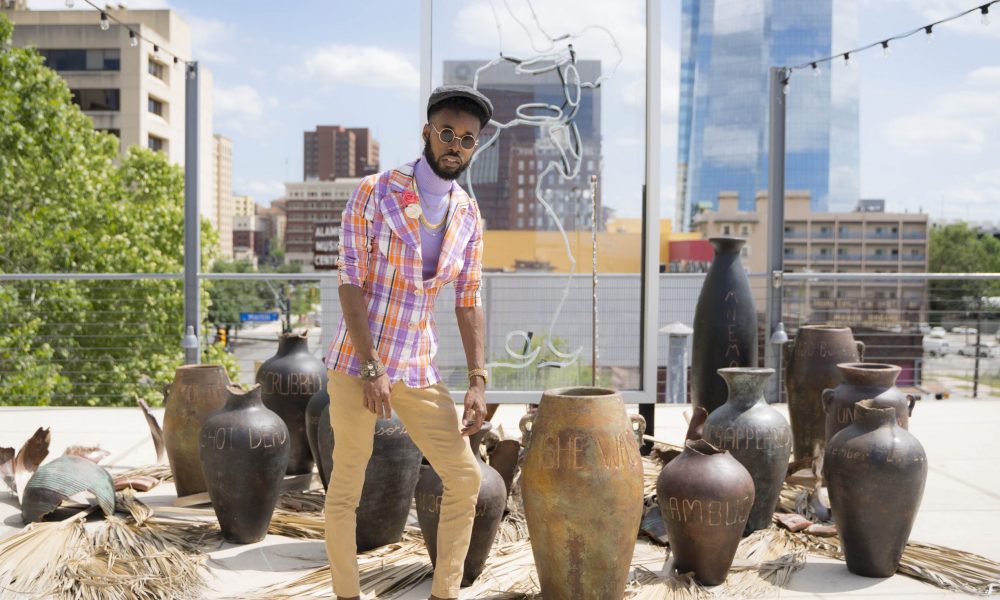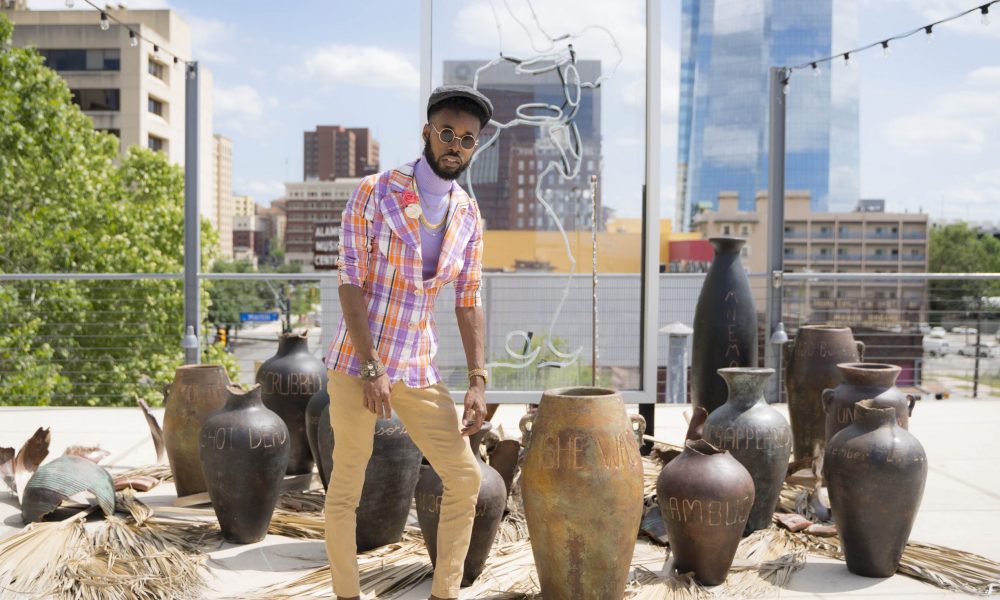 Today we'd like to introduce you to Aye Cue.
Aye, we'd love to hear your story and how you got to where you are today both personally and as an artist.
My name is Jade "Aye Cue" Aquil, and I always wasn't known as the "Best Player in the Game" haha. I actually had very humble beginnings starting in 5th Ward in Houston, Texas as a student at Booker T. Washington High School. I was always a "rapper" per se, growing up in a very eccentric household with parents who were head over heels for the likes of Michael Jackson and Prince; I didn't start coming into my own until high school however. It was there where I began becoming active as a student leader in my community and becoming aware of not only my social impact but social image. Always being ridiculed by the crowds I desperately thought would gain me popularity, I soon realized life is just more beautiful when you accept yourself for the God-Made force that you are; and for me that was the nerdy social outcast from the hood that somehow had a knack for creativity.
As I got older I began expanding my network, not only doing shows with the likes of Big Krit, Curren$y, and Maxo Kream; but also began honing in on various other creative mediums such as event curating/hosting, screenwriting/directing, and fashion. In college, I attended Texas State University in San Marcos, Texas in which was a reality check for me coming from a 96% black high school in a lower income neighborhood to a 4% black and predominately white University. Through that though, I learned how to mix, mingle and network with individuals from various cultures and backgrounds, in which had similar interests as myself! By the time of graduation, I received a degree in Mass Communications, a great amount of creative experience, and had a whole slew of creative peers that still stand by my side to this day.
These days I've been featured on platforms such as New York Times, Copywrite Magazine, The Marc in San Marcos, SxSW and more; however, as those are great accomplishments it's not the most important. My main mission is to use my creative imagination and influences to impact those that were much like myself. Those that feel like they were minorities in this huge World of ours and didn't have the self-confidence to reach for their dreams. The social outcasts or those that at the very least whom haven't tapped into their full self worth as of yet. We are here to evolve as a community and whatever influence I have to help those around me to evolve as well, I will use. Of course, I have my personal goals, as many do, but it's much more sweeter when not only you attain your individual feats, but the people who walked life with you can make all their goals by the buzzer beater as well. Now that's player!
We'd love to hear more about your art. What do you do and why and what do you hope others will take away from your work?
There are various mediums of art that I partake in. Music is my foundation, however I've branched off into; fashion, writing, film making and creative directing as time progressed. I typically create my own music; but also assist other local talent when it comes to screenwriting and directing their music videos and projects.
As far as my own work; I'm heavily influenced by media that influenced me as a child. I have an extreme love for Horror films, comic books, Dragon Ball Z, WWE, Walt Disney Animated Films and a whole bunch of other things that'd make my nerd meter skyrocket haha. These things have a great impact on my art, and I try to subtly include them any way I can.
Fashion wise, I believe in dressing to express rather than impress. I want my fashion sense to reflect my creative mind. Your fashion sense is a reflection of your personality, your imagination, your feelings; I try to embody that.
Musically, I'm a bit all over the place when it comes to inspirations. I have love for Michael Jackson, to Marilyn Manson, to Lana Del Rey, to Pimp C haha. I listen to a lot of different kinds of music and artists; that helps me expand my craft in ways I wouldn't think were possible.
I try to incorporate subliminal social messages in my craft for my deep thinkers, but also aesthetically pleasing art for those that don't want to take a deep dive. Ultimately, I just hope I can use my art to open up the imaginations that we all have buried inside; and give folks experiences they thought they could only feel as a child. That's a beautiful thing when you can do that; we always tend to take life massively serious these days.
The stereotype of a starving artist scares away many potentially talented artists from pursuing art – any advice or thoughts about how to deal with the financial concerns an aspiring artist might be concerned about?
Man! DO NOT WAIT UNTIL YOU'RE RICH OR HAVE ALL THE FINANCES READY TO EXECUTE ON YOUR CRAFT!!! Yes, we're not all rich or financially able to fully execute on our visions, however, it's important to know how to work around your limitations. If you don't, you'll always be waiting on the perfect time to execute; which might be never. Even if it means starting on paper, and pitching your ideas to people; that's starting somewhere. There's always somewhere to start, you just have to open up your mind and maybe talk to other creatives to figure out how. The time will come when you'll be financially able to fully execute your vision, but you have to be realistic and work towards that with the little to nothing you have. I believe in lofty dreams, but I also believe in realistic steps to reach them. As much as I wish dreams can fall out of the sky, that doesn't always happen.
Do you have any events or exhibitions coming up? Where would one go to see more of your work? How can people support you and your artwork?
People can find me on my website: Itsayecue.com
Social Media:
Instagram – ItsAyeCue
Twitter – ItsAyeCue
Youtube:
Youtube.com/ayecuecable
Streaming Platforms:
Apple Music (Music)
Spotify (Music and The Aye Team Podcast)
Apple Podcast (The Aye Team Podcast)
Tidal (Music)
Contact Info:
Image Credit:
Trent Owens
Noble Crawford
Raeven Stokes
Philo.Optics
@SarahP_Draws
Nia Bankhead
Getting in touch: VoyageHouston is built on recommendations from the community; it's how we uncover hidden gems, so if you know someone who deserves recognition please let us know here.