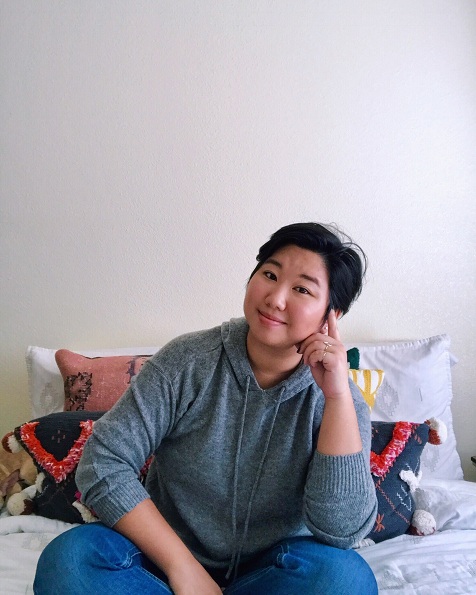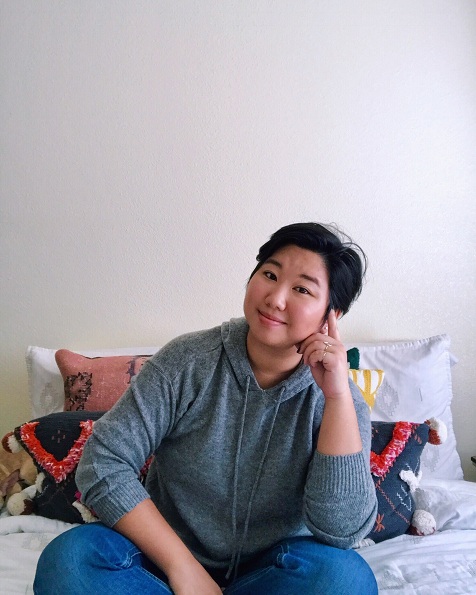 Today we'd like to introduce you to Rhianna Chan.
Rhianna, we'd love to hear your story and how you got to where you are today both personally and as an artist.
I've always been a doodler, but I never thought that I could make a living being an illustrator so I pursued a degree in film (just as practical … I know). When I graduated from college in 2016 and was trying to find a "real job" I took up calligraphy as a hobby. Turns out I was pretty good at it, so I started to sell printables on Etsy with my lettering and do a few freelance calligraphy gigs. As much as I love doing calligraphy, I fell into a slump because I couldn't find my stride being just a calligrapher. But I wasn't trained in art or graphic design, so I felt like I couldn't enter that world. I don't know what made me realize it, but one day I realized that that was a stupid thing to be holding me back. So I taught myself watercolor, the basics of Adobe Illustrator, and drew and drew until I felt like I had a grasp on my illustration style. Then I re-branded my business and started putting my work out there!
We'd love to hear more about your art. What do you do you do and why and what do you hope others will take away from your work?
I make illustrated and hand-lettered paper goods (prints, greeting cards, stickers, etc.) and I've just started making screen printed totes and t-shirts with my artwork on them. I also do freelance illustration, calligraphy, and design. My process always starts with a pencil sketch then I digitize it either using Adobe Illustrator or the Procreate app on my iPad Pro. If you look at my work you'll notice that I don't shy away from color, my style is fun and cartoon-y, and that a lot of my work has a feminist or lighthearted subtext. That's mainly because I design things that I would buy and that reflect my personality. I'm a feminist who doesn't take herself too seriously, and who wants to send positive vibes into the universe. I hope that people who see my work pick up on that. I hope they feel empowered, or motivated to be kind, or celebrate the brightness and fun in life.
Have things improved for artists? What should cities do to empower artists?
I think it's become simultaneously easier and harder for artists. On one hand, with social media and the internet it's become easy for anyone to share or sell their work and make their mark as an artist. I feel like, as a result of social media and the internet, there's also been a resurgence of interest in art. Young people are now into supporting cool illustrators or scrolling through calligraphy, or watercolor, or crafting videos before bed (I mean … same). This has a created a market for publications, organizations, and agencies that help artists thrive. But on the other hand it also means that there are a lot more people out there putting their work out into the world, so it's harder for artists to get recognized. Sometimes it can feel like you're screaming into the void. It's also easier than ever for people to screenshot other people's art and claim it as their own/make profit off of it. I feel like the best thing communities can do to help artists is really just celebrate them and give them opportunities to showcase their work. Whether that be events celebrating local artists, spotlighting artists in local publications, having organizations for local artists to join so they can network or create opportunities to empower each other.
Do you have any events or exhibitions coming up? Where would one go to see more of your work? How can people support you and your artwork?
If you're interested in supporting me it' as simple as following me on social media – like my work and share it with your friends! The more the merrier!The best way people can keep up with me is on Instagram. I'm a little (okay maybe a lot) addicted to it. That's where I like to interact with people, post behind-the-scenes photos and videos of my work, and post fun graphics that I don't necessarily sell. That's also where I like to post photos of my dog, so there's another incentive for you to follow me hahaha. I also use Facebook to keep people up to tabs on events I'm doing around Texas, keep people up to tabs on shop or website updates, as well as post freebies like computer and phone wallpapers. You can find me on either by searching Rhianna Marie Chan. If you want to buy something you can always find me on Etsy or contact me to commission something. We can create something cool together!
I'll be at the Dope Creatives Market in Austin, TX on June 30th selling my art in the events/how to keep up with me section.
Contact Info:
Image Credit:
Rhianna Chan