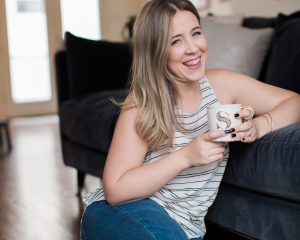 Today we'd like to introduce you to Sontera Mader.
Sontera, we'd love to hear your story and how you got to where you are today both personally and as an artist.
As a child, I remember adults describing me as quiet and an "observer." I didn't know exactly what they meant but looking back they were definitely right. I have a wonderful family full of confident, vocal and opinionated woman. I suppose it was only natural I would use my camera to observe or document them. While attending Sam Houston State University for photography I had a solo show focused around the matriarch of my family, my grandmother. She was beautiful, quirky, elegant and wonderfully complicated. One of the center points of the show was a photograph entitled "How To Get a Man" This was an image of my grandmother, in her late 60s, wearing a red mumu, looking flirtatiously over her shoulder at me. This was a normal, but impromptu moment where she took it upon herself to teach me how to flirt. "You look, and then you look away, and then look back quickly." The photo turned out to capture that moment perfectly and more importantly it captured her spirit. I had no idea at that time that I would one day have my own photography business where I focused on empowering woman. In hindsight, I can now see how little moments like that made me into the artist that I am today.
In 2009, I graduated with my BFA in Photography and accepted a job at an arts non-profit in Houston. I loved getting to meet artists and see their work up close and personal. I was still shooting on the side but never fully intended to be a full-time artist or business owner. However, after a few years I finally felt confident enough to ditch the day job and become a full time creative entrepreneur. It was in 2013 that I officially launched my studio – Lighthouse Boudoir. It was scary to leave that consistent paycheck but oh so worth it! Every day I feel blessed to have a job that I absolutely love.
We'd love to hear more about your art. What do you do and why and what do you hope others will take away from your work?
The art I produce as a photographer is a collaboration between myself and the women sitting in front of my camera. One of the joys of making art for me is the unknown, I don't know these women's stories or backgrounds until we meet in the studio. Boudoir photography involves a lot of trust and vulnerability, to help build a relationship we chat while they are in hair and makeup and get to know each other. This helps me to create an experience that they will find empowering while also creating photographs they will cherish forever. The experience and the final product or both equally important for me.
Between work, carpools and remembering to get the oil changed – life gets pretty hectic! I truly feel that every woman deserves to take a break from the hustle of life, be a little selfish, indulge and do something totally outside of their comfort zone! This is why boudoir photography is a passion of mine. No longer do you need to wait until you are getting married or celebrating an anniversary to book a photo shoot like this! Maybe you are a new mom trying to reconnect with yourself. Are you turning 60 and ready to celebrate that you still feel fabulous? Or maybe it's a random Wednesday and you want to feel sexy and powerful. There is no right or wrong time to have a boudoir photo shoot. I think this is also why I now have women coming back for a 2nd and 3rd shoot!
Do current events, local or global, affect your work and what you are focused on?
I believe the role of an artist has always been to be a voice for issues of their time. This is still very true and important today. Personally, I feel that my role as an artist is to create art that represents woman from all ages, nationalities and backgrounds. We live in a world that is diverse and complex, so as such art should reflect this and be inclusive. I am a white mother to an African American daughter, I want her to grow up seeing women who look like her represented in all areas; from children's books, to TV, theater, politics and beyond! As a socially conscious artist and mother, I believe it is my responsibility to further this goal by sharing photos of women that represent all of the beautiful diversity that surrounds us.
Do you have any events or exhibitions coming up? Where would one go to see more of your work? How can people support you and your artwork?
Instagram: @Lighthouse_Boudoir
Website: www.lighthouseboudoir.com
www.facebook.com/LighthouseBoudoir/
To book a shoot or find out more email: sontera@lighthouseboudoir.com
Contact Info:

Image Credit:
Lighthouse Boudoir