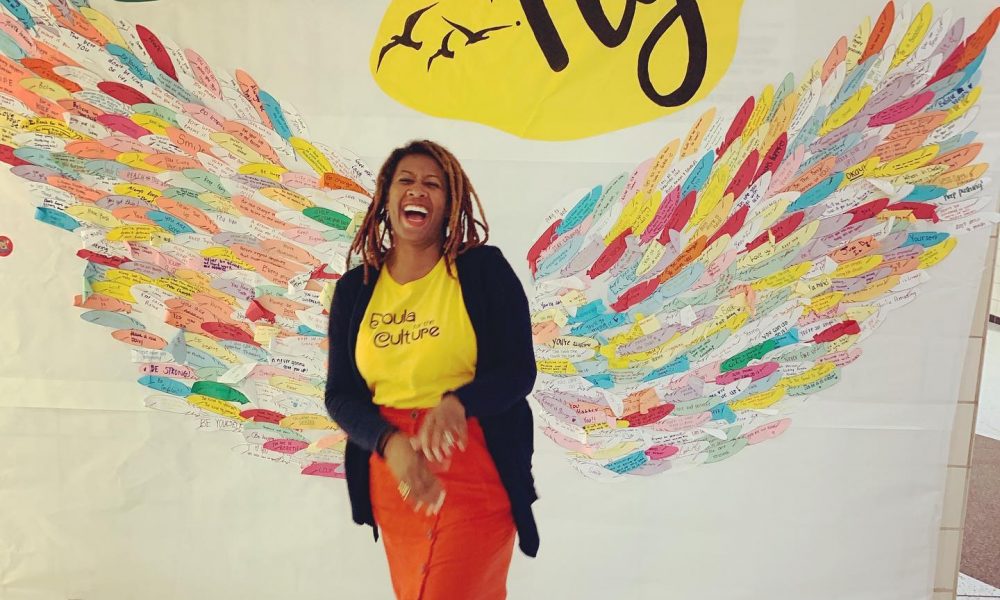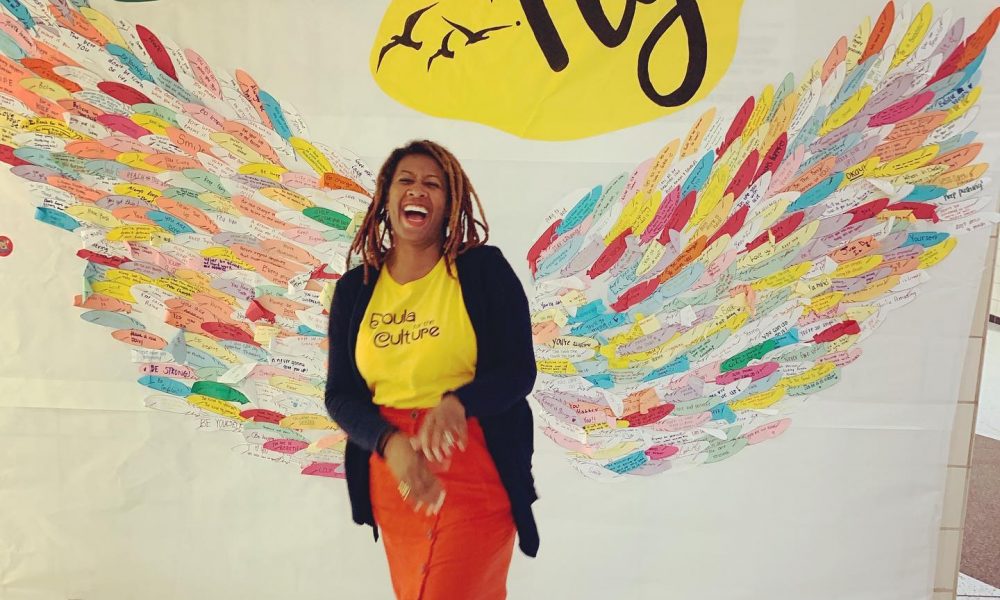 Today we'd like to introduce you to Anya Willoughby.
Anya, let's start with your story. We'd love to hear how you got started and how the journey has been so far.
I like to joke that the Army made me choose a career in nursing. Which is partially true. I had two options at the time I joined- I could be a nurse or a cook. I wasn't pleased. I did not want to be a nurse. I had no interest in the medical field at all. However, I certainly wasn't going to be a cook in the Army. I knew I needed to select a career choice that would support me financially if I chose not to reenlist at the end of my 3-year enlistment. That's how I started in nursing. I graduated from the U.S. Army Practical Nurse Course in April 2001. I had the privilege of training at Walter Reed Army Medical Center and at Bethesda Naval Hospital. I learned during that time how much I loved nursing, and natural it came to me. I felt accomplished and proud to be serving military veterans and their families-as I had grown up an Army brat my entire life.
Military life is a protected bubble unbeknownst to those of us born into that community. I had no concept of paying copays and deductibles to visit doctors. If we were sick, my parents took us to the Army hospital on base and we were taken care of. There was never an exchange of money or request for insurance prior to services being rendered. Everyone had access to health care. Everyone. I had no idea that there were people in America who did not have access to basic health care.
In 2004, my family moved to New York City. My ex-husband is from Staten Island. We settled in Brooklyn and I worked for an Ob/GYN practice in midtown Manhattan. This is where I began to notice health disparities. Women would stop taking birth control pills after their free samples ran out because it was too expensive. They were too ashamed to admit it, so they would just stop. Other women would attempt to have their gynecologist take care of all of their health needs in one visit because they could not afford multiple copays. I am not talking about poor women. I am talking about educated and well-employed women who were facing these issues. I learned that women would gamble with the risk of an unwanted pregnancy or suffering with high blood pressure for months and months because taking care of these needs took away from more pressing matters in their life… like paying rent in NYC.
I was still so young at 23 and still a fresh nurse, but I was determined to find alternatives for them. I studied each of the insurance companies drug charts so that I could advise the doctors which birth control options our patients could afford and would, therefore, comply with. I became especially friendly and developed relationships with the Internist next door and the radiology department so that if we had a woman with blood pressure issues or any issue we could get her in to see them right away. I knew it would be another 2-4 months before we would see her again and who knows what would happen to her at that time.
In 2006, I had my own terrifying health scare. I went to the ER after nearly passing out on the subway. I had excruciating pelvic and rectal pain. I felt a pop. I had given birth to two children by then and this pain far superseded what I experienced in childbirth. I felt like I was dying. I was forced to wait in the waiting room for four hours before I was seen. I had to start triaging myself for the nurse to understand how dire my pain was, despite me rocking on the floor because it was the minimal relief I could get from the pain. The doctor never examined me. He thought the issue was my IUD. I told him it wasn't. I had to bargain with him to perform a CT scan. He finally relented. They told me it was normal. 12 hours after I first presented, I was discharged from the hospital after they took labs to check for STDs. It was insulting, humiliating, and I still felt like I was dying. I was still in pain.
Twenty four hours after first presenting to the ER I was home with a high fever, my husband had gone to work, my children were playing nicely because mama was sick. The ER called me to tell me that my CT scan had *just* been read, and I needed to hurry back to the hospital as I might need emergency surgery because my appendix was ruptured and poison was all over my abdomen. I was hospitalized for 1 week on IV antibiotics and had to wait six months before it was safe to perform surgery to remove my appendix.
The incident left me with this thought: I had the knowledge that helped me save my own life that night. What about the women who don't? Who saves them?
After that, I read countless articles and watched countless news blips about women-especially black women-dying while in the care of hospitals. Some of them had been forced out because they didn't have the means to pay and died on the sidewalk. Some of them were grossly misdiagnosed by the professionals charged with their care resulting in them being maimed for life or killed. I moved on to work in other practices where I watched professionals that I worked with mishandling and mistreat; misdiagnose or simply ignore women who did not fit their desired status.
As much as I loved my career and the accomplishments I'd made, I had to go. I could no longer be on that side of the problem. I became a doula to help women from outside of the medical system. I advocate for women and their families. I help them understand their choices and how to weigh the risks/benefits of those choices so they can best navigate their health in a way that suits them and their family. I empower women to take control of their health narrative.
Great, so let's dig a little deeper into the story – has it been an easy path overall and if not, what were the challenges you've had to overcome?
I'm still at the beginning of my doula journey. I have been working as a doula for 1 year. I have over 16 years of nursing experience in women's health, but the approach is different from this side. There are some things that I have to unlearn from my experience as a nurse. For example, leading patients to comply with requests rather than provide them with unbiased evidenced-based information allowing her to make the best-informed decision for herself.
The biggest struggle for me right now is getting accustomed to life as an entrepreneur. I am learning very quickly what it means to ride ebbs and flows. I am also learning (not so quickly) how to manage a household and business with unpredictable income flow. With that, I am learning how to make my income flow more predictable.
For women who are starting on the journey to becoming a doula or other birth workers outside of the medical industry model:
Find a training program that aligns with your personal value system and your ideas.
Find a mentor and/or accountability partner who is also an entrepreneur preferably in birth work.
Be sincere in your work. Take care of women. Period.
Just do it! Have fun! Be authentic!
Commit to lifelong learning!
Affiliate yourself with an organization that aligns with your values and that is doing the work to make the changes you want to see in the world.
Please tell us more about your work, what you are currently focused on and most proud of.
I own AnyaDoula Full Circle Birth Services. I specialize in providing evidence-based culturally competent care to women and their families in the childbearing year.
That looks like providing education to families that prepare them for their birth experience. I help them understand their birth preferences, how to discuss those with their doctor, and we practice comfort techniques and pain control methods. This all happens at the convenience of my clients' schedules in their homes. I want everything to be as easy on mama as possible.
I provide continuous labor support which means I stay with my families whether their labor is 5 hours or 25 hours. I don't go home until the baby is born and the family is settled in. Finally, I also make home visits after the birth to ensure they are making a smooth transition and to help with resources should complications arise for any member of the family.
I also offer Virtual Doula services as a cost-effective option and for those who want my services but live outside of Houston.
Now that I have quit my full-time job, I am looking to add more valuable services to offer my clients such as private childbirth education classes, placenta encapsulation, and postpartum doula services. Coming soon!
What sets AnyaDoula apart from others is my extensive nursing background in women's health. I know the language of the hospital and can help my clients navigate it. I worked for more than 16 years in ob/gyne nursing. I worked as a nurse in North Carolina, New York, and Texas. I have taken care of tens of thousands of women ( and quite a few men) from many different backgrounds, countries, races, socioeconomic brackets, etc.-and I always maintain the same code: Take Care of Women. Period.
Do you have any advice for finding a mentor or networking in general? What has worked well for you?
I joined the National Black Doulas Association very soon after completing doula training. I learn a great deal from the members of the organization. We all bring different areas of expertise to the field, so there is always something new to learn. Someone always has the answer we are looking for. I found one of my mentors within that group.
Also, you have to just get out there. Go to meetings, reach out to local doulas and those you follow on social media.
An email introduction led me to do a news segment on The Isaiah Factor on Fox26 24 hours later. You have to open your mouth and you have to be open to others. Closed mouths don't get fed.
Contact Info:
Getting in touch: VoyageHouston is built on recommendations from the community; it's how we uncover hidden gems, so if you know someone who deserves recognition please let us know here.