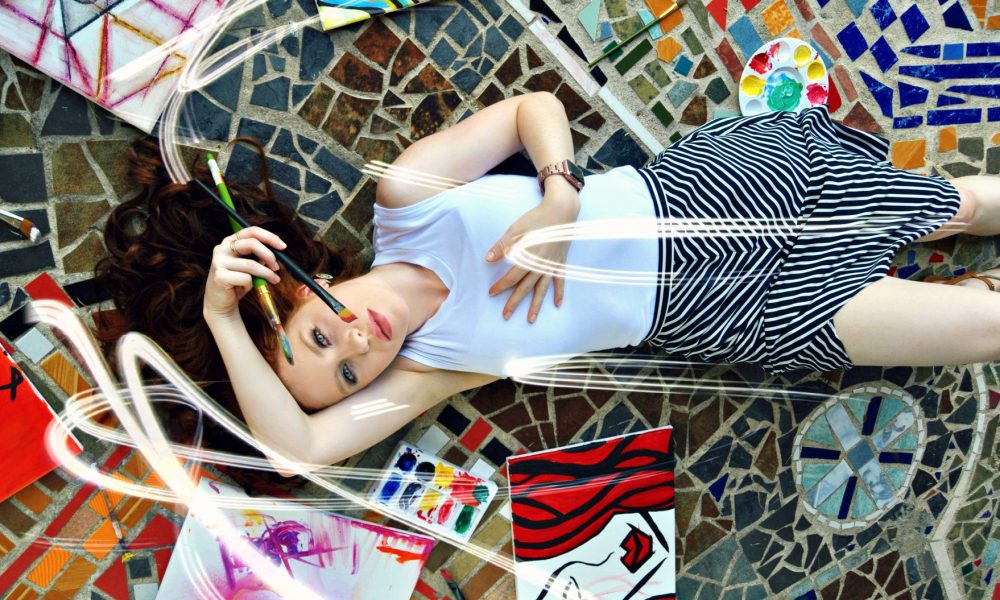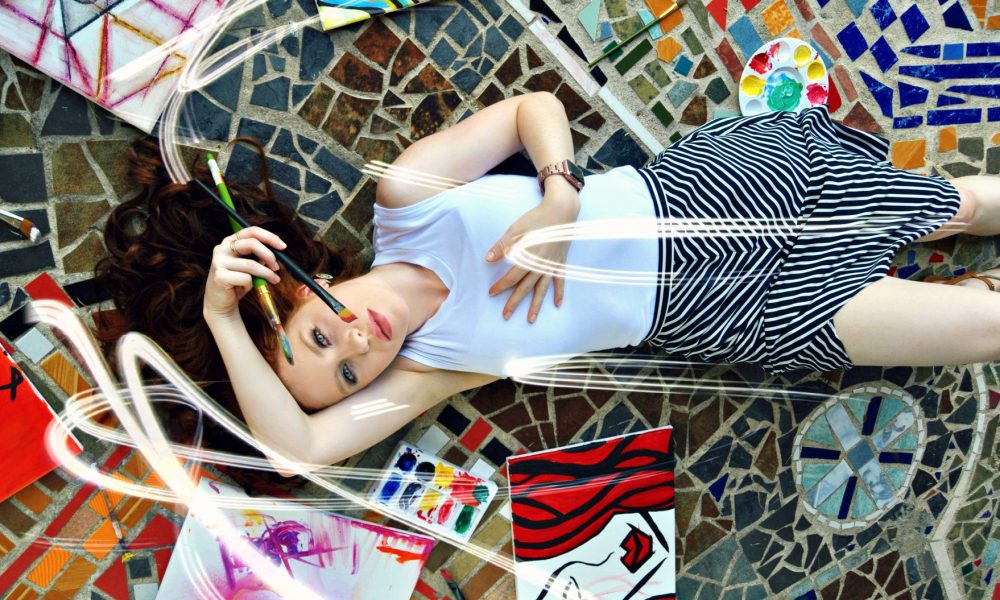 Today we'd like to introduce you to Ashley Andruss.
So, before we jump into specific questions, why don't you give us some details about you and your story.
I'm from a place known for being the turnoff point to Austin, Texas or the common, "as in Columbus, Ohio?" 'Ole Columbus, Texas. Zebra farms and game ranches surrounded us. Also, lots of leftovers, a drive to the grocery store was an hour roundtrip.
The pine tree forest was my backyard, and the sight of nature was endless. My brother and I went to private school, and I played mostly every sport – including on AAU and select teams. I had basketball scouts eyeing me, being the only freshman/sophomore on the AAU varsity team. My basketball skills were "too cool for school" for one player – BAM suffered a major concussion. It took me out of sports forever. I exceeded in advanced academics also. But now, it was the sole thing I had to focus on to get the big-city girl out of the small-town politics. After that, I continued my "do-gooder" self-carved path and graduated early, moving to the city for college. I implemented my strong work ethic, laboring 50+ hours a week at a restaurant, in addition to school full-time. In fact, just last year I had two jobs working 70+ hours a week. I built my network and eventually was recognized by people who saw my drive and work ethic – then, poof! Here I am now. I'm the Vice President of Business Development and Marketing for two companies, one oil and gas company and another human factors company. That's what I do for a living, but at home, I paint after the workday.
I had written poetry as a child through some difficult times. For painting, I was always told I wasn't great because I didn't draw the exact picture of a horse or vase (I have a more abstract style). Due to this, I didn't discover painting until only a few years ago. Close friends of mine said I had something there, and I followed that and made social media pages to post my works. It has morphed into one of many passions of mine. In addition, this past year I've modeled for multiple people. I adore modeling. It allows my confident, adventurous personality and redhead features shine through by a simple click of a camera button.
We're always bombarded by how great it is to pursue your passion, etc – but we've spoken with enough people to know that it's not always easy. Overall, would you say things have been easy for you?
Oh, the challenges and hardships seemed to be never-ending at the time. It's still challenging but in a different way. My philosophy is if it's not challenging, you're not working hard enough. Putting in hours of work is not the real challenge, it's the level to which you're developing. Everything I went through, I believe, prepared me to be the businesswoman I am today. My struggles humbled me as an adult.
To list a few challenges from my youth that could relate to others, I was severely bullied until 8th grade or so. My biological parents divorced when I was two years old, and I had visitation until 12 years old. My step-dad (who I call dad, the closest person to me) was taken away for one year in high school, and it was only my brother, mom and me. I suffered a major concussion, stripping me of the dream I had outlined for my future. And lastly, I didn't have a sense of financial security from my family. If something happened to me, I'd have to get myself out. Not only did I pay for college, I paid for my expenses by working full-time. I think it's less of a struggle than the aforementioned hardships because you can change the outcome of this one if you work hard enough. All of these had psychological effects in my adulthood, and I had to work through them, in their own unique ways.
My advice to young women would be to learn how to love yourself. Statistically speaking, your vision for yourself will change, as mine did. And you come to realize that's a good thing – the way every curve guides you to your ultimate path. Challenge your brain and its psychology from your youth. Stop focusing so much on having a significant other, "needing" someone or something. All you really need is an understanding of yourself. If you spend half the time on yourself that you do on boys, by the time you're 30, you will have mastered your mind. Side note: biologically speaking, men have inherent tendencies to capture women. Stop hunting them (reference clinical psychologist, Jordan Peterson). Hunt yourself; you have the power.
Find a hobby – it can be one or multiple. Mine are modeling, painting, writing poetry, socializing/networking, and exercising. I thoroughly enjoy all of those.
Live life simply, free of anxiety. Take over 24 hours to react on an emotional instance. Exercise. Focus on your breathing. Read. Eat alone. Take yourself out on a date. Get off your phone, especially when you're surrounded by ones you love. Surround yourself with genuine, goal-driven people that ask you questions. Empower yourself so you can empower others. Don't get comfortable with staying comfortable. Blossom. Lastly, I'll quote Don Miguel Ruiz's Four Agreements, "Don't take anything personally, be impeccable with your word, don't make assumptions, and always do your best."
We'd love to hear more about your work and what you are currently focused on. What else should we know?
Now, I head companies involved in legal expert work for petroleum, human factors, safety, and litigation consulting. I'm finishing up my science degree in Data Science. As a hobby, I'm an artist. I paint for my enjoyment. Lately, with my natural redheaded rare features, I've been modeling frequently. I write poems.
I'm not opposed to selling my art, but for now, I'd like to keep it until it will suffice as a collection in my mind. There's a sentimental attachment to them, my art babies. I have done a few freedom commission pieces though. I have a unique background. I paint what inspires me that day, which is what sets me apart. It's a Picasso-esque style, with cubism attached. I love cubism. It's the statistical pattern and geometric nerd in me. I typically get a reaction that people feel deep emotion when looking at my paintings; it triggers an intensity. Also, many people see many different things in my paintings. That's the goal for me. People's comprehension is an art in itself.
Who do you look up to? How have they inspired you?
As much chaos as I saw, I always admired women who seemed to "have it all together." Or at least they mastered the facade. The ones with kids, dressed up in pantsuits, having the classic American dinner table family time. I, also, remember doing a report on Amelia Earhart (funny there's recent news about her) and being inspired by her, and Marie Curie in science.
I'm sure it's cliché to say the future version of myself being inspiration, but I believe that was my main drive. To invent something that changes the world (I have an ongoing invention list). To be of value. I'm the only one who could do that for myself. All you really have is you. You need to look yourself in the mirror and understand that YOU are the one who determines your escalation. Your tomorrow is only one positive choice away.
Contact Info:
Image Credit:
Kayla West Photography, Al Torres Photography
Suggest a story: VoyageHouston is built on recommendations from the community; it's how we uncover hidden gems, so if you or someone you know deserves recognition please let us know here.