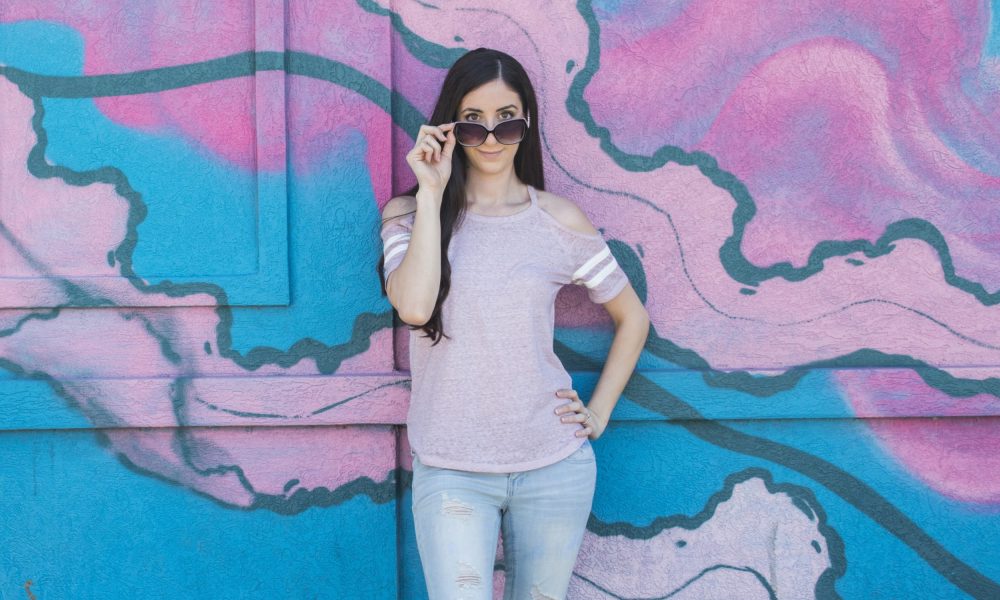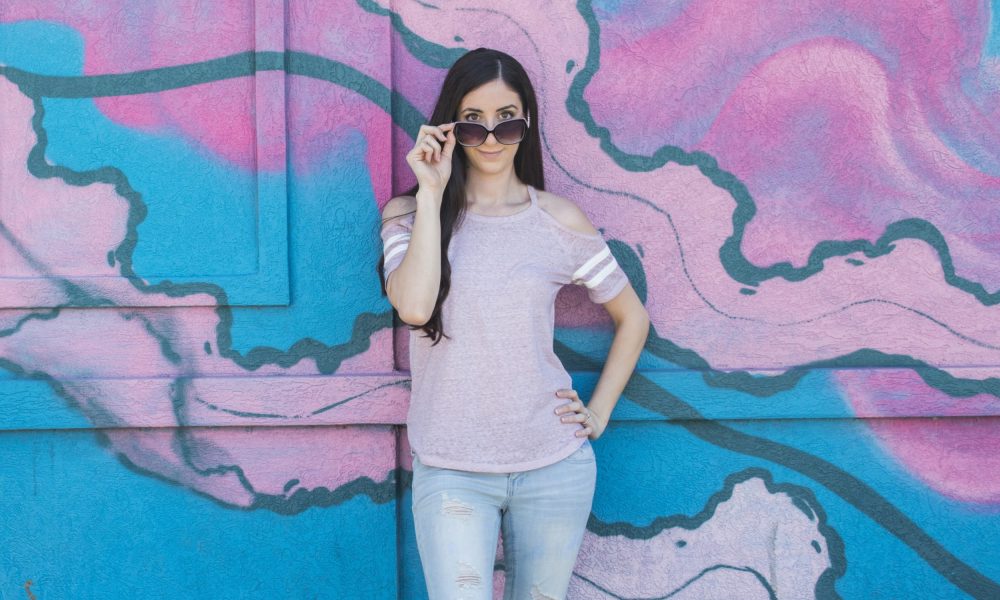 Today we'd like to introduce you to Ashley Presutti Beasley.
Ashley, let's start with your story. We'd love to hear how you got started and how the journey has been so far.
Growing up, I was always a visual person. I loved arts & crafts of all forms and would spend hours of my free time glued to the computer screen. It's no surprise that design ended up being my calling—combining two things I love most, art & computers. A lot of people tend to feel lost regarding their major in college, but I knew right away it would be for graphic design.
Immediately after graduating from design school in 2011, I went to work in the corporate world as a full-time graphic designer. Being hired for my first "adult" job—a big company, getting to learn the ropes, industry lingo, seeing my packaging in stores—I was very bright-eyed and bushy-tailed. I was 21 and already had my career lined up, isn't that what every young adult and their parents hope for after finishing college?
It wasn't until a few years of only doing corporate work that I got a wild hair to do more. I love routine, but as an artistic person, I run on creativity. Sure, I sharpened my design skills and work ethic tenfold working in an office, but I felt like I was missing something. Sitting behind a computer all day doing production work just wasn't keeping my fire fueled and I needed an opportunity to do something a bit more stimulating. I figured, hey, I get home at 5:30, I have all this time at night to create stuff, why not? I quickly had the idea to turn it into a side-gig to make a few bucks here and there.
Little did I know, then, one day, I would be taking this very seriously as a business and really turning it into something I'm extremely proud of. Here I am now excited to share Presutti Design with everyone. Presutti design is a one-woman run operation (that's me!) with a focus on brand design and custom art.
We're always bombarded by how great it is to pursue your passion, etc. – but we've spoken with enough people to know that it's not always easy. Overall, would you say things have been easy for you?
It's been a long road to get to this point I am at now with my brand. Back in 2014, when I decided to open an Etsy shop, I had ZERO clues as to what I was doing or getting myself into. I figured I would sell handmade art and even advertise my design services for custom work. Easy, right?
What started as a fun hobby sort of took over my life and I went about it the totally wrong way. It was a competitive landscape and I was just excited to get a sale. Looking back at it, I just cringe at myself, haha.
When my original attempt at freelancing and selling art took a toll on me those years ago, I realized I needed to rethink what I was doing. I was so eager to just start doing something that I didn't even put any thought into it and I drove myself into the ground for projects I was not passionate about. What was the point of starting a hobby for fun to only end up doing work I hated? When that happens, you hit a state of burnout. And when you feel burned out, you start to lose your creative mojo.
I continued to work full-time and sadly decided to put my freelance on hold—back to the depths of the production world, with no creative outlet. Because I wasn't feeling creative, I felt unfulfilled at work and super demotivated to work at home. I started comparing my work to others—scrolling on Instagram, seeing all the beautiful projects people were working on. Thinking "why can't I do that?" Comparing what others are doing (in any aspect of life) is poisonous.
Then, one day, it just hit me.
Why sit around and compare instead of putting in the effort? It didn't have to be what it was before. I could change the way I was doing things. My side-gig didn't need to be soul-draining, I could make it anything I wanted it to be. If I didn't want to offer certain services, I didn't need to. I missed creating art for myself and I was sad that I had put my dream on hold because of doubt.
We put a lot of pressure on ourselves to be the very best at everything when instead we should have a focused set of intentions. Once I changed my way of thinking, made a game plan, set goals, and focused my offerings, it became easy. Now, every day, I put in the work and I have a fun time doing it. I'm excited to work on my brand and find clients that align with my goals. Every day, I have a new idea I can't wait to implement.
Yes, it was hard and I made mistakes early on, but I don't regret any of it. It's necessary to have those growing pains so you learn from them. If I didn't make them then, they would have popped up eventually. My best advice I have for people scared to start their journey is to just start. Start thinking about what it is you want and what you want your end goal to be, as well as who your audience is. You will realize things along the way but you never know until you give it your best effort. Don't be afraid of failing, instead embrace it because that's often when you start to move forward.
So let's switch gears a bit and go into Presutti Design story. Tell us more about it.
Now, I'm doing what I love and have found a balance to "do it all." I like to think of myself as a creative design studio—not just a freelance designer. On the design side, I do brand strategy where I create logos, color schemes, layouts, collateral, and other marketing materials. A lot of this is done on the computer. The studio side of me loves to keep things raw with real art—I love watercolor painting, surface pattern, & hand-lettering.
My main focus as a brand designer is offering creative support for individuals who are investing in their small business and looking to elevate their visual marketing with a cohesive and appealing style. It's exciting helping entrepreneurs realize their brand strategy, curate their style, and design elements that will push their business forward for years. I love knowing I'm helping set them up for success. Their success is my success.
When I'm not busy with client work, I enjoy making time to create art I'm passionate about. This may be sitting down with my iPad and Apple pencil and composing a hand-lettered piece, or illustrative elements for a new pattern. The iPad is great because it's opened many doors to my creativity with a new digital medium. However, I will always love to sit at the table with paint and paper the good old fashioned way and just let the organic elements flow from my mind. Those are the things that relax me most!
For good reason, society often focuses more on the problems rather than the opportunities that exist, because the problems need to be solved. However, we'd probably also benefit from looking for and recognizing the opportunities that women are better positioned to capitalize on. Have you discovered such opportunities?
As long as a woman is qualified, knowledgeable, or passionate about a topic, I think they have endless opportunities. If you spend too much time thinking you can't do something, then the chances are you probably won't put in the effort to try. The key is to not focus on the negatives and just do what you want to do.
Contact Info:
Image Credit:
Photo Mockups: Art by Presutti Design, some image templates by Unsplah & iPad template by Anthony Boyd Graphics⁠
Getting in touch: VoyageHouston is built on recommendations from the community; it's how we uncover hidden gems, so if you know someone who deserves recognition please let us know here.