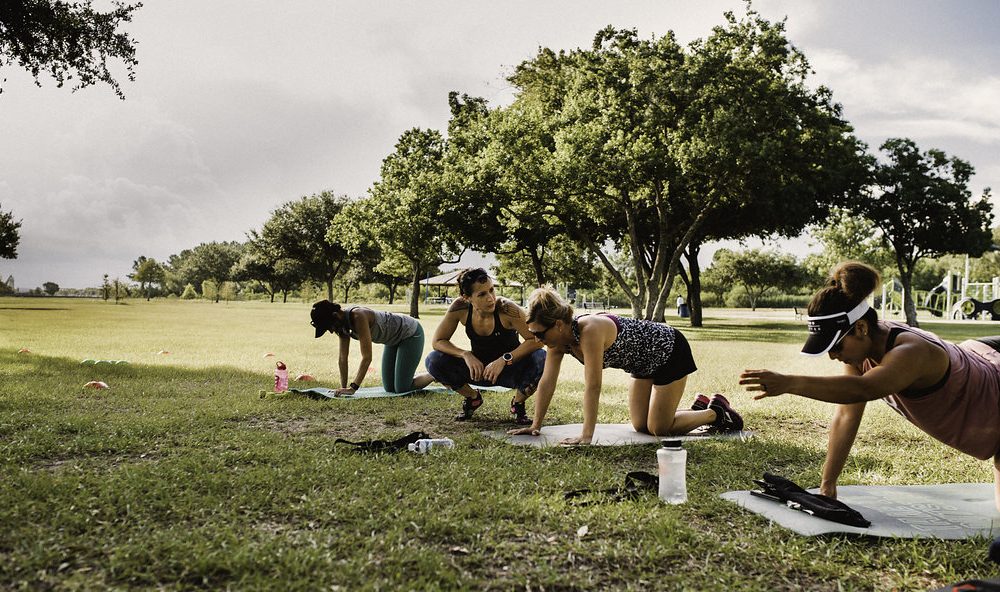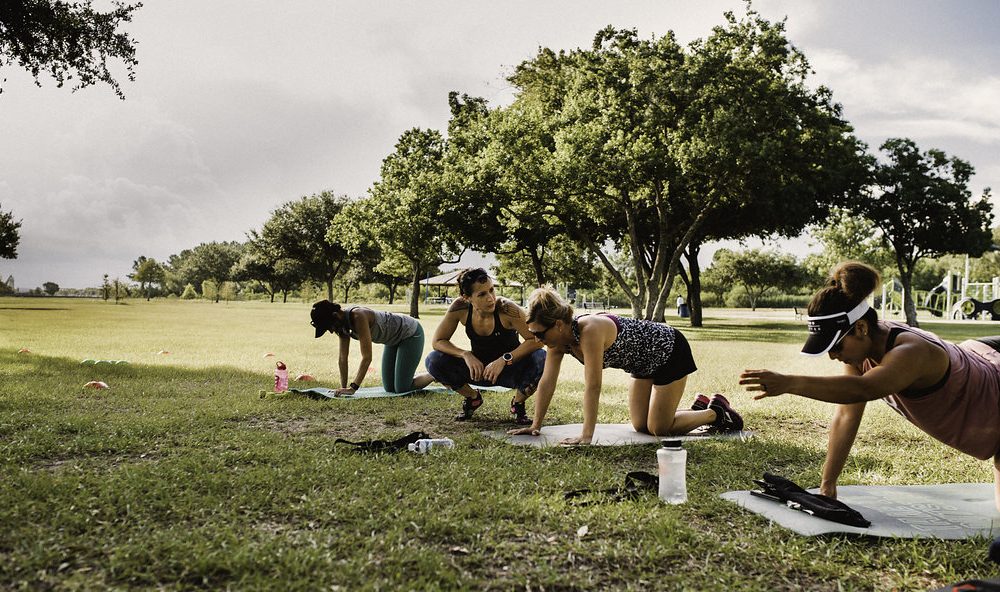 Today we'd like to introduce you to Jala Prendes.
Jala, let's start with your story. We'd love to hear how you got started and how the journey has been so far.
I've always been interested in living life to the fullest. I am a fine arts painter and comic book creator [Neon Skies Studio], a NASM-Certified Personal Trainer and Fitness Nutrition Specialist [Fireheart Fitness], co-host of Duckfeed.tv's The Level gaming podcast and community moderator, and an Affiliate Trainer for Camp Gladiator. I read, blog, write short fiction and poetry, run marathons and more recently ultramarathons, ruck and participate in endurance events and obstacle course races, lift weights, do yoga, and belly dance. I love to move, to think, and to get to know people. I was an active child whose insatiable curiosity was encouraged by my parents. My mother took me and my sister to museums, libraries, and parks when my father was working, and when he came home, he would play guitar and sing for us, build new playground equipment for us, supervise us as we worked in our vegetable garden, and teach us how to make things ourselves under his watchful eye. Any time I expressed interest in a new activity, my parents were more than happy to help me learn more about it and to try it out. I was brought up believing fully that I could do whatever I set my mind to through hard work and effort.
In grade school, I was in the magnet program and advanced placement. I participated in the yearbook and literary magazine staffs, National Honor Society and National Hispanic Honor Society, and in various other club activities. I went on to attend and graduate from Honors College at the University of Houston with a Bachelor of Fine Arts-Painting. During college, I worked full-time. When I left college and moved into the working world, I maintained multiple jobs while pursuing art, participating in local gallery showings and events and working on commissions.
I took my health into my own hands — with all the work I'd fallen off the fitness and nutrition wagon — and eventually became a certified Tae Bo® instructor. I loved the impact that I made on others by helping them to see what they were capable of. When one of my students told me that I'd "given her life back to her" because she no longer feared to pick up her grandchildren or walking up stairs, I knew that this was the path I needed to walk. In 2011, however, I had cervical cancer. In 2012, I had acute onset of spinal stenosis and was in physical therapy, unable to feel or move my right arm and barely able to turn my head for six months. My certification lapsed and I was forced to reinvent myself, as so much of my identity was wrapped up in my life as a trainer.
I'd never stopped making art but it became my focus once I recovered from my health challenges. I became a member of the Watercolor Art Society of Houston and Fresh Arts and was represented by a gallery in Galveston for a few years. I participated in more gallery showings than I had in the past and became more familiar with the art scene, in general, in Houston. I had a waiting list of patrons seeking commissioned artwork. In 2014, I also assumed the role of co-host of Duckfeed.tv's The Level podcast and later became a moderator for the online community. Because I never truly stop anything I begin, I was all the while doing physical training to build my body back up to where it was before cancer and stenosis. I learned to adapt to my stenosis and with patience and care, was able to resume all of the forms of fitness I'd once enjoyed.
In 2016, I decided to take up running specifically because I'd always thought I was terrible at it and hated it. I was considering eventually participating in a half marathon. One day, I was checking in on a friend from my time as a Tae Bo® instructor. She'd fallen off the wagon and was feeling very discouraged at the time that I touched base with her and began to cheer her up. She said that she felt self-conscious and uncomfortable when she worked out. Now, I'm the sort of person who leads by example, so I made a pact with her. I registered right then and there for a full marathon and told her that I was going to run a half on my own anyway, but the other half of that race was my faith in her. I would suffer and be uncomfortable and worried right there with her after my own fashion, trying to learn about running — a thing I used to hate and feel I couldn't do — and finish 26.2 miles of it. I joined a running group, the Pearland Area Road Runners, and began my training; she continued with her Tae Bo® and Zumba workouts, and we would check in with each other and discuss our worries and fears alongside our triumphs. I ran my race, and she kept up with her workouts and lost the weight she'd gained. To this day, I still run, and she still trains. I also took up belly dance under the guidance of Sahira, which was something that I'd only dabbled in previously. I performed for the first time in two choreographies during a winter showcase after a 30K race that same morning.
In 2017, having built myself back up, I registered for my first obstacle course race, joined Camp Gladiator, and seriously began considering a return to teaching fitness as I'd found ways to manage my spinal stenosis and had overcome barriers I never thought possible. That summer, my cervical cancer came back and due to a number of personal challenges coupled with a high deductible health insurance plan I was unable to pay for the procedure I needed. The Duckfeed.tv community rose up and created a charity livestream event to raise money to help me pay for my medical care. Before the event came to pass, however, my running group, Camp Gladiator and art friends and belly dance sisters all pitched in and raised half of what I needed. The livestream raised the rest. Humbled by the love of my many communities, as I lay in recovery from my procedure with the support of my friends I began studying for my personal training certification so that I could give back and pay it forward. My parents suffered serious health problems and our home was partially flooded by Hurricane Harvey a couple of months later. We rebuilt, recovered, and I studied all the while on lunch breaks, in the evening before bed, in the morning over breakfast and any time I could fit it in.
Last year, I passed my exams and became a NASM-Certified Personal Trainer and Fitness Nutrition Specialist. I also took up endurance events. I began rucking, ran my first two 50K ultramarathons, and found myself accomplishing things I never imagined I could do before. I opened Fireheart Fitness, my online personal training business so that I may assist people seeking to change their lives regardless of where they are located. I also became an Affiliate Trainer for Camp Gladiator, based out of Pearland. I am from time to time tapped as a resource by the Houston Rucking Club for my particular expertise in mobility and recovery and will be partnering with them in the future to generate resources for fellow members. In addition to these things, I also worked on art commissions for individual patrons, assisted in localization work for an indie video game, and created concept artwork for multiple other indie video games.
My goals this year relate more to the community than to myself. I seek to impact a greater number of people with inspiration, positivity, and to use my personal experiences to better the lives of others.
Great, so let's dig a little deeper into the story – has it been an easy path overall and if not, what were the challenges you've had to overcome?
The struggles are part and parcel of what makes you stronger and better capable of overcoming what comes next. I already told my story with those challenges included, because there is no separation between the two things. During the past several years as an independent business owner and influencer, I have experienced natural disasters, divorce, family and personal health crises, financial crises, delays, and limitations blocking my path. My best advice to every person out there is just this: be adaptable and believe. The tree which does not bend will break; you may have to double back and regroup before you press forward again. You may have to take time out and puzzle through what you're going to do in order to proceed — can you obliterate the obstacle? Do you have to climb over it? Dig under it? Find a way around it? Take a step back when you find your forward momentum challenged and calm down, first and foremost. With a clear mind, break down the barrier into smaller pieces, consider your options and see what you can do about each piece. As to belief, that is something that is very often overlooked but which is crucial to success. If you believe in yourself and are truly convinced that you can make something work, you will find a way. What you believe you can achieve. If you say "I can't do it," you're placing a limiter on yourself and guess what? You won't be able to do it because you aren't even entertaining the possibility of success. Envision the end result in your mind, and go.
Please tell us more about your work, what you are currently focused on and most proud of.
I have three main occupations: fine artist, fitness/nutrition instructor, and podcaster. Between all of these occupations, the common thread is simply inspiration. One thing that anyone who knows me will tell you is that I am inspiring. This is, I think, primarily because I don't limit myself and I always find a way around any obstacle I face with a positive attitude.
As an artist, my independent work is focused on seeking balance. I desire to show the beauty in simple things while maintaining awareness that each moment is fleeting and should be treasured. Each painting or drawing that I make is worked on with the same care, emotion and attention regardless of medium, style or tone. When I work with a client on a commission, I ask first about their vision — what it is that they wish to see. From there, I consider their budget and offer them the best options I have available to get them what they want at a price they can work with. If what they desire is outside my expertise, I will refer them to another artist whom I know and trust. When I work on a piece of art, I fall in love with it and care for it as if it were my own original concept. My primary concern is customer satisfaction and I am highly communicative during each part of the process. Neon Skies Studio's sales and commissions are primarily driven by word of mouth, and that means that my clients are happy. What sets me apart from other artists is the sheer variety of media and styles that I work with. Just as my life is filled with many different activities and experiences, so too do I work in myriad ways. Many excellent artists I know have an established style and medium that works well for them; I, however, have several styles across various media in my wheelhouse, making me extremely flexible.
As a fitness and nutrition instructor, I have first-hand experience in many forms of exercise and overcome physical challenges on a daily basis in order to push myself forward to performance excellence. I, therefore, come from a place of empathy and understanding. My clients unanimously tell me that they stay with me because of my true passion for each of their successes, and my honest desire to help get them there. When they need accountability, encouragement, advice or troubleshooting they can rely on me to provide the same. Fireheart Fitness as a brand is a symbol of that drive to reinvent yourself as you wish to become. Dollar for dollar you will not find anyone as ready to assist you in reaching your goals whether it be one on one with Fireheart Fitness, or face to face locally at Camp Gladiator.
As a podcaster, I seek to entertain and uplift. I provide information about current events, honest feedback about media I consume, and as a moderator of the Duckfeed.tv online community help to bring harmony and inspiration to the larger group, including those who do not listen to the show I co-host. I form active, meaningful relationships with the listeners which extend beyond the scope of my role as a voice on a weekly show. From the feedback I have received, my degree of responsiveness and concern is uncommon.
Do you have a lesson or advice you'd like to share with young women just starting out?
Don't lose sight of your goals, but also understand that your goals may change over time and that's okay. You as a human will grow and thus it is important to check in with yourself as to whether the intentions of yesterday still apply to you today. The two most common problems I observe are losing your way or sticking to your original path only to find that your heart's changed directions and that original path is no longer fulfilling. Be adaptable even as you strive to be the best at what you do. Do not be deterred and believe in yourself.
Pricing:
Fireheart Fitness Starter Plan – $49/mo
Fireheart Fitness Dedicated Plan – $99/mo
Fireheart Fitness Elite Plan – $149/mo
Neon Skies Studio artwork available on a website
Duckfeed.tv Patreon tiers available on a website
Contact Info:
Image Credit:
Trainer photography by BG Visuals, Artwork photography by Jala Prendes
Getting in touch: VoyageHouston is built on recommendations from the community; it's how we uncover hidden gems, so if you know someone who deserves recognition please let us know here.