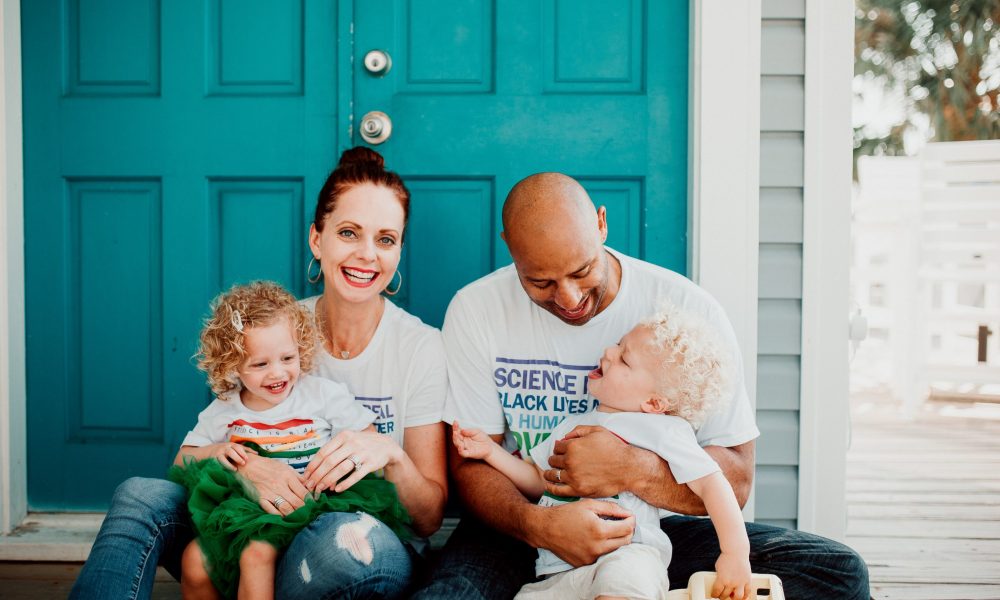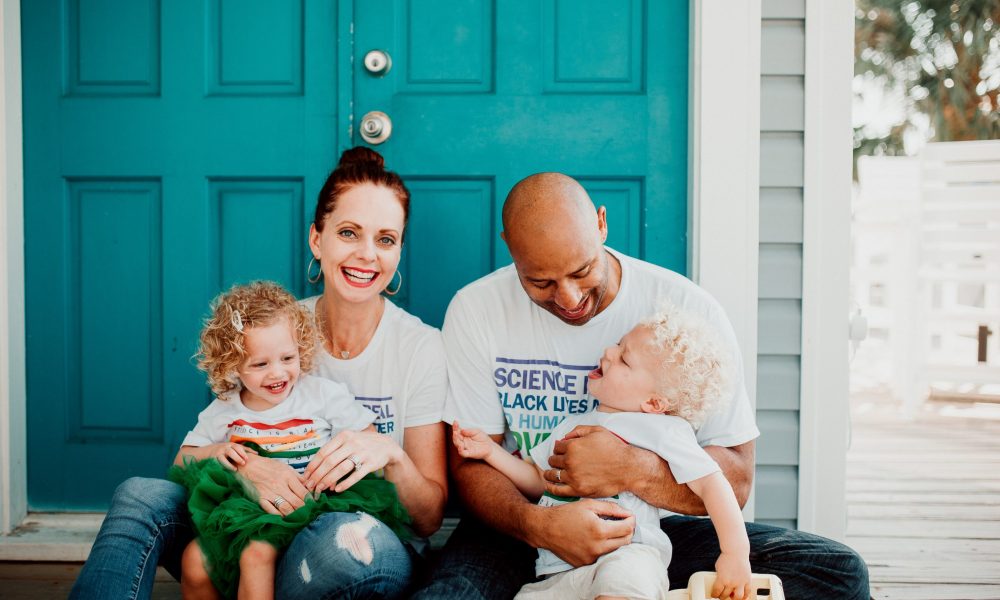 Today we'd like to introduce you to Dr. Shannon M. Clark.
Thanks for sharing your story with us Dr. Clark. So, let's start at the beginning and we can move on from there.
I am a double board certified Obstetrician and Gynecologist and Maternal-Fetal Medicine Specialist focusing on the care of women with either maternal or fetal complications during pregnancy. During my first year of residency, I realized my passion for taking care of women with high-risk pregnancies and subsequently pursued a fellowship in Maternal-Fetal Medicine (MFM) and Masters in Medical Science at the University of Texas Medical Branch in Galveston, TX, where I am an Associate Professor with roles as a clinician, researcher, and educator.
More recently, I took a special interest in pregnancy after the age of 35, which according to age alone, is considered a high-risk pregnancy. I was inspired not only by the experiences of friends and patients, but also by my own personal experience of trying to start a family after the age of 40.
Dedicated to my education, training, and career for 15+ years, I married at the age of 39 and started trying to have a family of my own at age 40. I found a whole new respect for the challenges and complications a woman may experience when trying to have a baby later in life. More and more women are delaying child-bearing until after age 35 for various reasons, which has allowed this population to represent a growing number of women becoming pregnant. As a result, I started my website which is dedicated to fertility, pregnancy, and motherhood after age 35.
After 5 failed rounds of IVF, I become pregnant with twins via egg donor. I spent two months on hospital bedrest in the very same unit where I work due to pregnancy complications and delivered Remy Vaughn and Sydney Reneé at 31 weeks. They spent 5 and 6 weeks in the NICU, respectively. They will be two on September 26 and are doing beautifully. In the end, I experienced many of the same things that the women I take care of experience in their pregnancies, which has given me a whole new appreciation for and insight into what I do on a daily basis.
I have chosen to be very transparent about my fertility challenges and the potential consequences of delaying child-bearing. I have written about my experiences from both a professional and personal perspective in The Washington Post, The Huffington Post, Glamour Magazine, and many other media and news outlets. I am currently a blogger for Houston Moms Blog where I continue to educate on pregnancy-related topics, as well as share my own personal experiences with being a first-time mom after age 40. My goal is to use my professional expertise and personal experiences to educate women who anticipate delaying child-bearing on their options for their future fertility and the potential problems they may encounter.
We're always bombarded by how great it is to pursue your passion, etc. – but we've spoken with enough people to know that it's not always easy. Overall, would you say things have been easy for you?
My journey to becoming a physician in academic medicine has been a very long road. After high school, I spent 15 years in training followed by an additional 4 years to finally become a double board certified OB/GYN and MFM specialist at the age of 37. Along the way, I was very fortunate to find two mentors who both encouraged and steered me in the right direction towards a career in academic medicine. As a result, I am able to take care of patients, educate medical students, residents, and fellows and conduct research, which is not an easy career easy pursue or accomplish in medicine today.
My advice for women wanting to take a similar path to mine is to make sure that a career in medicine is worth the personal, financial and lifestyle sacrifices you will have to make along the way. Having passion and excitement for what you do does help make the potential sacrifices you have to make worth it, but the journey will be tough nonetheless. Having a strong support system is essential. Also, find two or three people in whom you trust to advise and guide you on your path — people who will be both honest and critical in their advice and guidance. Finally, always make your work/life balance a priority.
Because of my dedication to my training and career goals, I made many sacrifices in my personal life. I met my husband at age 38 and married at age 39. Because of my profession, I knew all about the potential complications of trying to have a baby later in life, I just did not expect that I would have to go to the lengths I did in order to become a mother. The five failed rounds of IVF were due to my age alone; I was otherwise healthy. I simply did not have any eggs that were chromosomally normal. That is why I ultimately needed an egg donor to become pregnant. This by far has been the most challenging, yet rewarding, experience in my life.
I would advise any woman who is planning on delaying child-bearing to consider her future fertility and speak to a doctor about her desire to wait to start a family. I want women to know that IVF is not always a valid plan B if you cannot get pregnant on your own later in life — I went through five unsuccessful cycles from age 40-42. I would caution any woman who thinks she does not want to have children to think again about that decision as she approachers her early 30s. I, too, thought I would be OK with not ever having children, but after meeting and marrying my husband at age 38-39 that all changed. Unfortunately, for me, it was too late to have my own biological children. Finally, it's perfectly fine if you do not want to not have children, but it's also OK to change your mind about having children if your life takes a different path than what you expected.
So let's switch gears a bit and go into BabiesAfter35.com story. Tell us more about the business.
As an MFM specialist, I care for women with maternal and/or fetal complications in their pregnancies. Because I work at a large academic center, most of the women I care for are indigent, which can further complicate their pregnancies. Many of the women do not have medical insurance until they become pregnant, so they oftentimes enter the pregnancy with medical conditions that are suboptimally controlled or not controlled at all, which makes managing their pregnancies even more difficult. Many also have socioeconomic and mental health challenges at play as well. I truly enjoy taking care of these women and their unborn babies. I can identify with them and their socioeconomic circumstances because I was a child who grew up disadvantaged as well. I have always felt that it is my job to make sure every baby is born under the best possible circumstance and every mother is as healthy as possible so that they can care for their child.
I am also heavily involved in research and teaching medical students, residents, and fellows. Through my research, I am involved with the Obstetric Fetal Pharmacology Research Centers which studies the safety and effectiveness of drugs used in pregnancy and lactation. We have studied drugs used to mange conditions like diabetes, preeclampsia, short cervix, depression, and opioid use in pregnancy. I am also involved in studies on preterm labor, smoking and nausea and vomiting in pregnancy. Research in pregnant women is much needed in order to better treat, diagnose and manage medical conditions for both the mother and fetus. Through my teaching, I participate in lectures, simulations, and supervise medical students, residents, and fellows on labor and delivery and in the operating room. Teaching is one of the most rewarding aspects of my job because I get to see them grow into amazing doctors during the years I spend as their instructor.
Due to my medical expertise, I am currently a media expert for the American Congress of Obstetricians and Gynecologists (ACOG). I have contributed to multiple "hot topics" of interest for notable magazines, websites, and news outlets. Because of my personal experiences with becoming a mother after age 40, I am particularly interested in fertility, pregnancy, and motherhood after age 35. My website is dedicated to educating women anticipating pregnancy and motherhood later in life. In addition, I have chosen to be very transparent with my path to becoming a mother and, as a result, I have written extensively about my journey. I have been able to combine my medical training with my personal experiences to help women like myself. This has been extremely rewarding for me and has helped me get through one of the most difficult times in my life. I am very grateful for my position as a physician and mother after age 40, and my ability to use both to continue to help educate and empower women like myself.
Do you have any advice for finding a mentor or networking in general? What has worked well for you?
Throughout my career, I have had two mentors whom I trust to help me navigate through both my personal and professional lives. These two men saw something in me early on and I was very fortunate that they have remained my mentors throughout the last 18 years. My first mentor is from my residency. He is a Gynecologic Oncologist who pushed me to my limits as a physician and helped me get into a Maternal-Fetal Medicine Fellowship even though it wasn't his area of expertise. He is still a part of my life today and we speak often. My second and current mentor relationship developed in fellowship. He fostered my research and clinical interests and is still my mentor today. He also took care of me during my pregnancy and delivered my twins. He has been a father-figure to me as well. In fact, I named my son after him.
I have always felt that I could trust my mentors to give sound advice and be honest with me at all times. I respect their advice whether it's something I want to hear or not. I think that is the key to a successful mentor-mentee relationship — the mentor has to be to be willing to give the bad with the good and the mentee has to be willing to accept the good and the bad. I have used advice from both of them in my professional and personal lives. A true mentor-mentee relationship should be able to transition through both career and personal changes. This is the relationship that I have developed with my mentors.
Contact Info:
Website: BabiesAfter35.com
Phone: 409-939-0975
Email: smclarkmd@gmail.com
Instagram: @babiesafter35
Twitter: @babiesafter35
Other: @lyfewsydnremy

Image Credit:
Roberto + Lori Photography, Alvin, TX
Getting in touch: VoyageHouston is built on recommendations from the community; it's how we uncover hidden gems, so if you know someone who deserves recognition please let us know here.