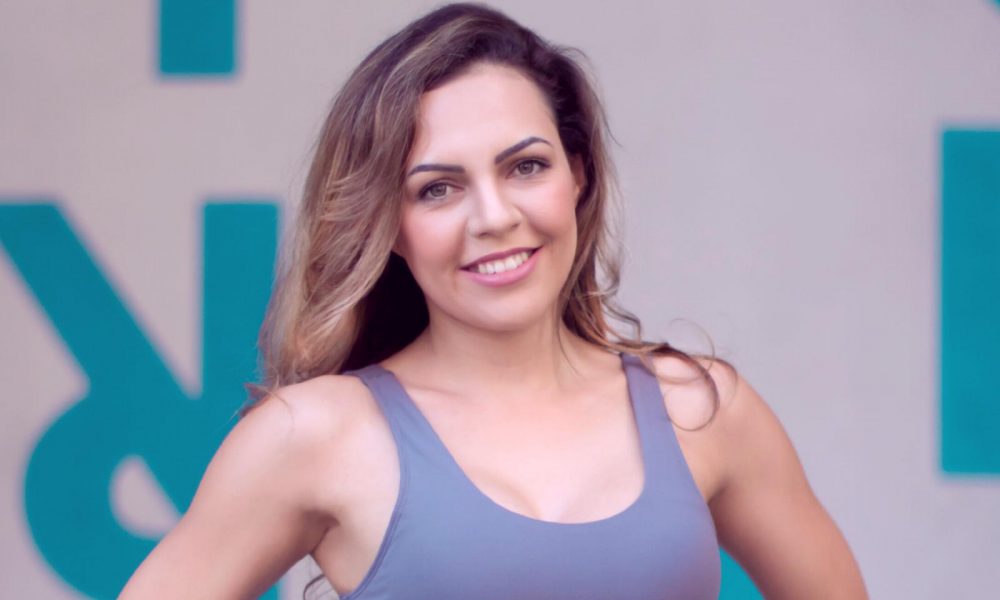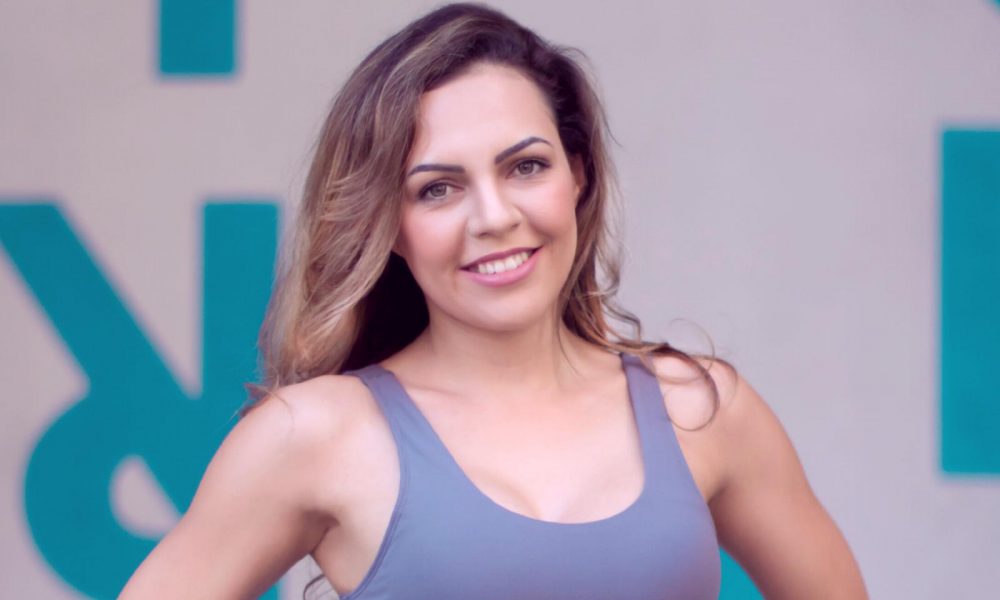 Today we'd like to introduce you to Viv Kadbi.
Viv, please share your story with us. How did you get to where you are today?
I am originally from Colombia. I came to the USA back in 2010 to learn English; but stayed here after I met Mo, my now husband, in 2011, and we have built our lives here ever since. My husband is originally from Iran, so we have quite a diverse family, and the last years have been a real adventure combining our two cultures and traditions in 1 household :).
I've been in sports since I was a little girl. I developed Asthma when I was a baby, and my doctor recommended my parents to put me in swimming lessons to improve my breathing capacity and overall lung health. I was in a professional swimming club from the age of 2 until the age of 16 when I graduated high school. But after that, I stopped practicing sports and became sedentary.
After about 10 years of practically no exercise, I decided to adopt a healthy lifestyle once again because I knew I needed a change. It was January 2nd of 2017, Mo and I were driving back from visiting our friends in Atlanta, and we were talking about what a shitty end-of-year we had had.
I had just lost my job; my grandpa had passed away back in Colombia and I wasn't able to go visit because of my immigration status; our financial situation wasn't the best, and we were just feeling stuck.
During those hours driving back home, we had plenty of time to make plans and map out some new year's resolutions. And we decided that 2017 would be different – we became determined to be healthier, and one of those #FITCOUPLES that we saw, and envy, all the time on social media
A healthier lifestyle was a good change of pace, so we set our minds to it and started working out at our apartment complex's gym as soon as we arrived in Houston.
We both love fitness and have held each other accountable since then; but for me, it became a passion. Mo started traveling a lot for business, so I created my fit Instagram account @vivkadbi to hold myself accountable the days that he was gone, upload my workout videos, and talk about my struggles – good and bad days – throughout this journey.
Now, I am a health coach and have a few thousand followers on my account. I consider myself lucky to be able to motivate others through my own journey, and my personal trainer certification is coming along so I can motivate and help people even more.
Great, so let's dig a little deeper into the story – has it been an easy path overall and if not, what were the challenges you've had to overcome?
It definitely hasn't been easy. Like everything in life, there's ups and downs. But with Fitness, and with trying to live a healthy lifestyle in general, there are two factors that I wish I learned earlier to make my life a little easier, and my journey smoother.
1. We base our progress on what we see in the mirror, and it can be challenging to work hard for some time and not see the results you want. Especially if you look around and see all these fitness models with their perfect bodies and perfect life. I know it can be discouraging.
But something we need to remember is that everybody's' body is different and everyone's journey is unique. So, comparing ourselves with others is not fair for us or our self-esteem.
Here's a pro tip: do not base your results on the scale – take pictures of yourself every few days because they are THE BEST way to see differences in your body.
Muscle occupies more body mass than fat – and if you're exercising it is normal for your muscles to grow a little, so you might weigh the same # of Lbs (or Kgs) even if you've burned fat. So, take pictures and ditch the scale – you'll thank me later.
2. For me, the second most significant roadblock in Fitness is motivation. We get in our heads that we need to be motivated and excited to exercise and be healthy; otherwise, we can't do it.
And we think that because we aren't excited to exercise all the time, it is ok to stop and think we just aren't built for it. Then we get back to binging and being couch potatoes. "I mean, I tried… but the fit Life didn't choose me." Girl, that's BS :).
Here's another insider tip: Nobody is 100% motivated to exercise every day and all the time. In this journey, I've learned that "motivation is what gets you started, but a habit is what keeps you going" -Jim Ryun.
Building up an exercise routine isn't easy, but it is possible. You just need to be willing to do it. I recently posted a blog with tips to stay consistent in your journey. Go to viviankadbi.com to check it out.
What should we know about Viv Kadbi Fitness? What do you do best? What sets you apart from the competition?
In my daily life, Fitness is my hobby. Don't get me wrong, fitness is my biggest passion and priority right behind my family. But I only focus on it before 9 am and after 6 pm, and on the weekends.
I actually have a bachelor's degree in Journalism and Communication, and an MBA in Marketing, so during the weekdays, I am a Marketing Specialist at a startup here in Houston called GoCo. I love my job, and in the office, I am definitely the "girl that's into fitness." My colleagues are very supportive and some of them even ask me for fitness advice, which I love to give.
I currently don't offer any type of product or service to the public, but I do have a free workout plan for women who are interested or thinking about exercising but need some help figuring out where to start.
I am definitely very proud of what I have accomplished so far in my fitness journey and love to share what I know with the world. I am just a girl passionate about fitness, that understands the struggles of starting out in this journey, and wants to give other women the tools they need to start exercising, stick to it, and kiss ass :).
Looking back on your childhood, what experiences do you feel played an important role in shaping the person you grew up to be?
I definitely have never been a person that settles for the easy road. Coming to the USA when I was 21 I was a completely different person than the one I am right now. I was a daddy's girl, and honestly, I always will be. So, any time something inconvenient happened in my life, my parents were there to rescue me. Being here alone and having to rely on myself rather than my parents, specifically my dad, definitely made me grow up and look out for myself in ways I would have never done back in Colombia.
I can't give you many examples of situations that defined me when I was a little girl, but I can tell you that the best decision I've ever made was taking the chance of coming to this country.
Little examples of my childhood:
I was the shortest girl in my swimming team and my chances to win in competitions were slim; however, I never let that stop me and I won a few times against the odds.
I was a tiny entrepreneur when I was in middle school selling chocolates (that I made at home) to my classmates, only because I wanted to have my own money since then.
I stopped my journalism bachelor degree 1 year before graduating to come to the USA – then I transferred all my credits to a university here and graduated Summa Cum Laude with a GPA of 4.0.
As a child, I learned not to quit just because it seemed impossible to win. I feel that was the biggest lesson I learned in life, and one of the biggest reasons I have been able to get where I am today. The situations don't define me – I define myself.
I currently don't offer any type of paid product or service to the public; however, I do have a free workout program for women who are interested or thinking about exercising but need some help figuring out where to start – here is the link for it: resources.viviankadbi.com/5-day-beginner-workout-guide?p=1
Contact Info:
Image Credit:
@owlphotographystudio, @alinasternberg, @rawskyphotography
Suggest a story: VoyageHouston is built on recommendations from the community; it's how we uncover hidden gems, so if you or someone you know deserves recognition please let us know here.