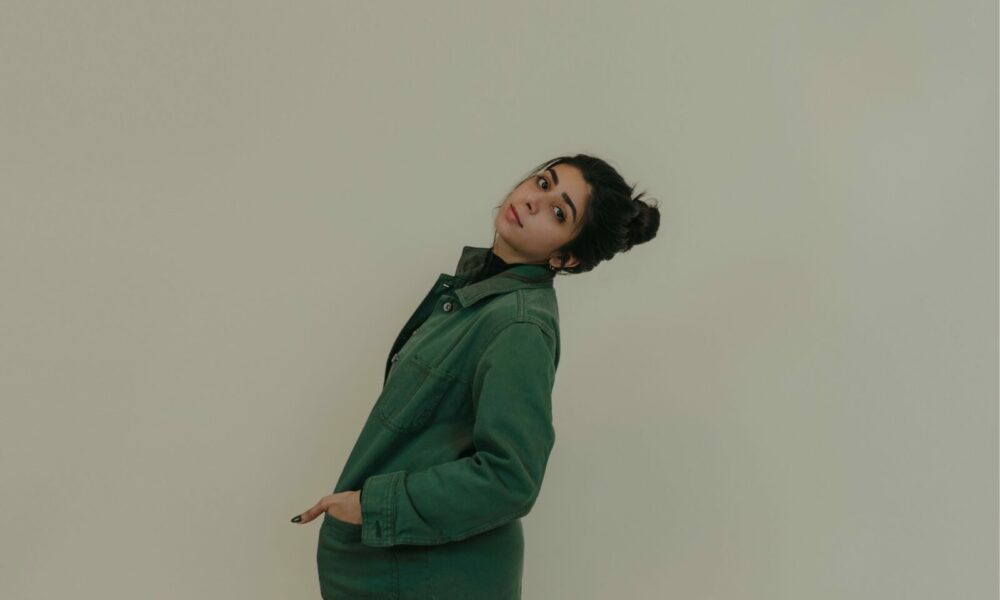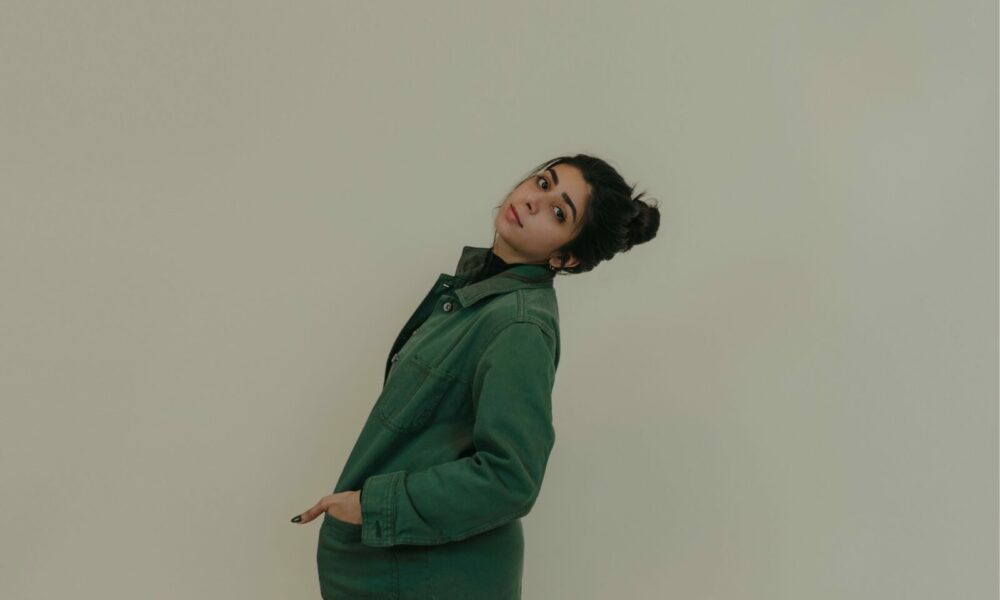 Today we'd like to introduce you to Charlene Irani.
Hi Charlene, we're thrilled to have a chance to learn your story today. So, before we get into specifics, maybe you can briefly walk us through how you got to where you are today?
I've been interested in photography since I was a kid, but it's an expensive hobby to have. So when my coworker was selling his old Canon Rebel for $150, I jumped on it. That was in February of 2020, and two weeks later, we all went into lockdown.
With all the uncertainty around the pandemic, I started taking online courses to help make myself more employable. I started with graphic design but quickly got distracted by a photography course. After that, I found one for photo editing. I started taking my camera out everywhere to put to use what I was learning. Whether it was publicly-distanced family BBQs, walking our puppy at the park, or watching sunsets on the roof of our apartment building- I'd be taking photos. I'd spend nights going through and editing them. When the lockdown was extended, I moved on to creative self-portraits around the apartment. Between shooting, editing, and learning everything I could, my husband joked that I spent more time on photography than my full-time job. He wasn't far off.
I posted my work on the Instagram page that I had started to keep myself accountable, @char.takes.shots. It helped people find my work and lead to some small paid gigs, but more importantly, I found other photographers whose work I fell in love with. I studied their photos and tried to emulate their lighting and editing. Eventually, I pushed myself to DM them to ask for tips, and just to connect
In December of 2020, I attended the Southern Love Photography Workshop, and that's when things took a turn. Until then, I thought photography would be a side hustle, at most. But all of a sudden, I was surrounded by experienced, talented photographers who I looked up to. This group of creatives not only validated my hard work and talent but also pointed out a possibility that I never really considered for myself. I came home from the workshop with a concrete plan of how I wanted to move forward and set a goal to quit my day job within two years and pursue photography full time.
Turns out, it only took one.
I spent 2021 taking every photography gig I could get and set up Charlene Irani Photography. I photographed engagements, weddings, and graduation parties.; whatever came my way, I did it. This helped me narrow down what I want to specialize in: creative portraits and elopements. In January of 2022, I quit the job I had worked for six years, and I've been a full-time photographer ever since.
I'm sure you wouldn't say it's been obstacle free, but so far would you say the journey has been a fairly smooth road?
There have definitely been some challenges since I got serious about photography. Time management continues to be something I struggle with, now more than ever. When I was still at my day job –commuting an hour each way — it felt impossible to get anything done. And as crazy as it sounds, that only got worse when I went full-time. Finding a routine and sticking to a schedule is tricky as a photographer, working around last-minute bookings, editing backlogs, administrative work, marketing strategy, and best of all, taxes. Being your own boss sounds like a great time until you realize that work/life balance is a myth. As much as I'd like to devote all my energy to my business, I have a husband, a house, two dogs, and family and friends that I want to give my attention to as well. Feeling overwhelmed by it all, and then the guilt that comes any time a ball is dropped can be a lot to deal with. It's par for the course when starting a new business, and I'm learning to be patient with myself.
Another huge obstacle I had to overcome was becoming comfortable with risk and uncertainty. I'm not a risk-taker by nature OR nurture. I come from a family that prioritizes higher education and having a well-paying, stable job. Creative hobbies were always encouraged, as long as they stayed hobbies and your paycheck was a sure thing. To quit a job where I had a steady income and benefits for a career with no guarantee of an income is something that never crossed my mind until I found photography and fell in love with it. Going full-time has been one of the most difficult decisions I've ever made, and the feeling of going weeks without a paid booking is honestly terrifying. If I'm being honest, I don't think I'll ever be comfortable with it. It's more about accepting that uncertainty and risk are part of the package when you choose to follow a passion and make it your career. I'm still figuring that part out.
And along with all that, there's the constant imposter syndrome. I lost count of the times I've sat in my car before a photoshoot and thought, "What the hell am I trying to pull here?" The thought of not being good enough can be paralyzing, but it's also completely normal. I've learned that questioning my talents isn't the worst thing, because it keeps me thirsty for more. I'm constantly thinking of how to get better and what comes next. As long as I can look at my work and know that I'm doing better than I was the day before, I know I'm on the right track.
Thanks for sharing that. So, maybe next you can tell us a bit more about your work?
I'm someone who gets bored easily, so deciding on a field of photography to specialize in made me anxious. But after spending a year taking every gig that came my way, I've narrowed down my interests and carved out a niche for myself. I specialize in editorial portraits and couples photography.
Before I ever picked up a camera, I was following engagement inspo pages on Instagram because I loved seeing people in love. When I got married in late 2019, I was less than thrilled with how my own engagement and wedding pictures turned out. I couldn't stop thinking that I could do a better job. Photographing couples in new and authentic ways has become a challenge I've set for myself. I try to learn about them as individuals and who they are in their relationship before we get to the session. That way, I'm able to capture a piece of their love in an art piece that they get to keep forever. It's thrilling when I get a shot that says so much about a couple's love in one frozen moment. It takes earning their trust, and that's something I never take for granted.
Whether it's at their engagement session or on their wedding day, I believe my commitment to each couple and their story is something that has earned me the best referrals and reviews from my clients. The second couple I ever photographed recently flew me to Arizona for their elopement. Not only did they want me there to photograph their day, they asked me to get ordained and marry them as well!
With how much I love photographing authentic love stories, it's almost surprising that I enjoy shooting creative, editorial portraits just as much. I was all about capturing real, true moments, and wasn't interested in editorial shoots that looked posed and artificial. Then in May of 2021, I set up five "collab" shoots with local models in one day. The aim was to add out-of-state couples to my portfolio while I was in town, but only models responded to my ad, so I thought, why not try it?
I collaborated on outfits and locations with each model to shoot at different times in Downtown Phoenix. At the end of the day, I could not believe how much fun I had. I learned so much about directing a subject through poses and working WITH them to create something cool. It surprised me how professional each model was and the energy they dedicated to an unpaid shoot with an unknown photographer was humbling. I kept planning solo portrait shoots when I returned to Houston and pushed myself creatively with each session, designing more elaborate sets, working around particular themes, and experimenting with lighting.
Portrait sessions can be empowering. I believe that each and every person should be able to look at a picture of themselves and fall in love. That's why these sessions aren't exclusive to models; I offer to plan creative portrait sessions for any individuals interested in doing something outside the box. Just like couples who hire me for their wedding days, this takes trust. That's why I try to get to know them to plan a shoot that speaks to who they are. At our sessions, I take the time to listen to any insecurities my clients have and work to find poses and shots that make them feel comfortable and frankly, hot.
Where we are in life is often partly because of others. Who/what else deserves credit for how your story turned out?
When it comes to having a support system, I've been luckier than most. I have parents and in-laws who offered to chip in when I needed to upgrade my equipment and continue to brag about my work at every opportunity to anyone who'll listen, (and those who won't). My brother gave me a shoulder to cry on when my parents didn't immediately agree with my decision to quit my job. I have friends who have modeled for me, hired me, and repeatedly referred me for jobs. But most importantly, they hype me up all the time, which is invaluable to someone who finds it hard to compliment herself.
I'm also lucky to have found such an amazing community of creatives to lean on I'm part of a group chat with photographers I met at the Southern Love Workshop two years ago. Whether it's referring each other for jobs, asking advice about equipment, or (very rarely) complaining about clients, I chat with these women daily and we're always cheering each other on. Nikk Nguyen gets a special mention, for being a mentor and starting the Southern Love Academy! I've formed relationships with so many other entrepreneurs through this profession: videographers, artists, models, business owners, and content creators. This tribe of creative risk-takers who believe in COMMUNITY over COMPETITION has played a HUGE role in me being brave enough to take the leap and go full-time with photography, and I could not be more grateful.
Even with all these people in my corner, there is no way I would have made it this far without my husband, Juan Pablo, and that's not an exaggeration. He has been ALL IN from the very beginning, ever since he told me to buy the old camera from my coworker. There is NOTHING he hasn't done to help me build this business. He listens to me drone on and on about editing and difficult clients. He cooks when I get too busy and forget to eat (which is all the time). He offers his input when it comes to my business, but ultimately supports every decision I make. I cannot begin to cover all the ways in which he has a hand in my success. All I can say is that he is the best partner I could ask for.
I'm constantly in awe of other creative entrepreneurs who don't have a support system in place; people who encourage them and stand strong for them to lean on. Because there is no way I would have made it this far without my tribe.
Contact Info: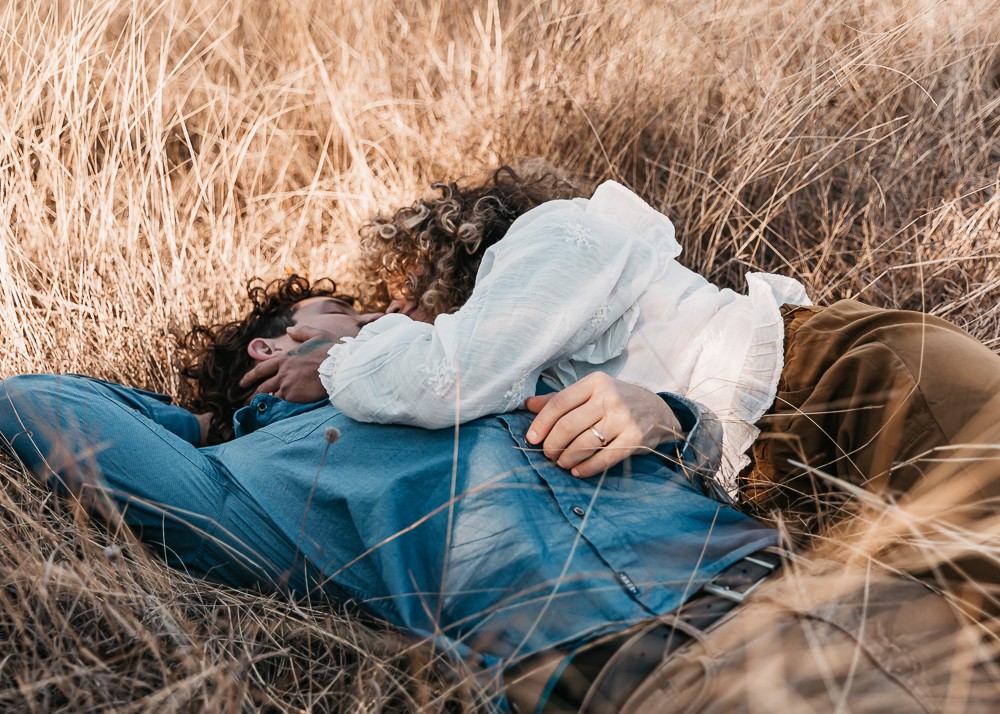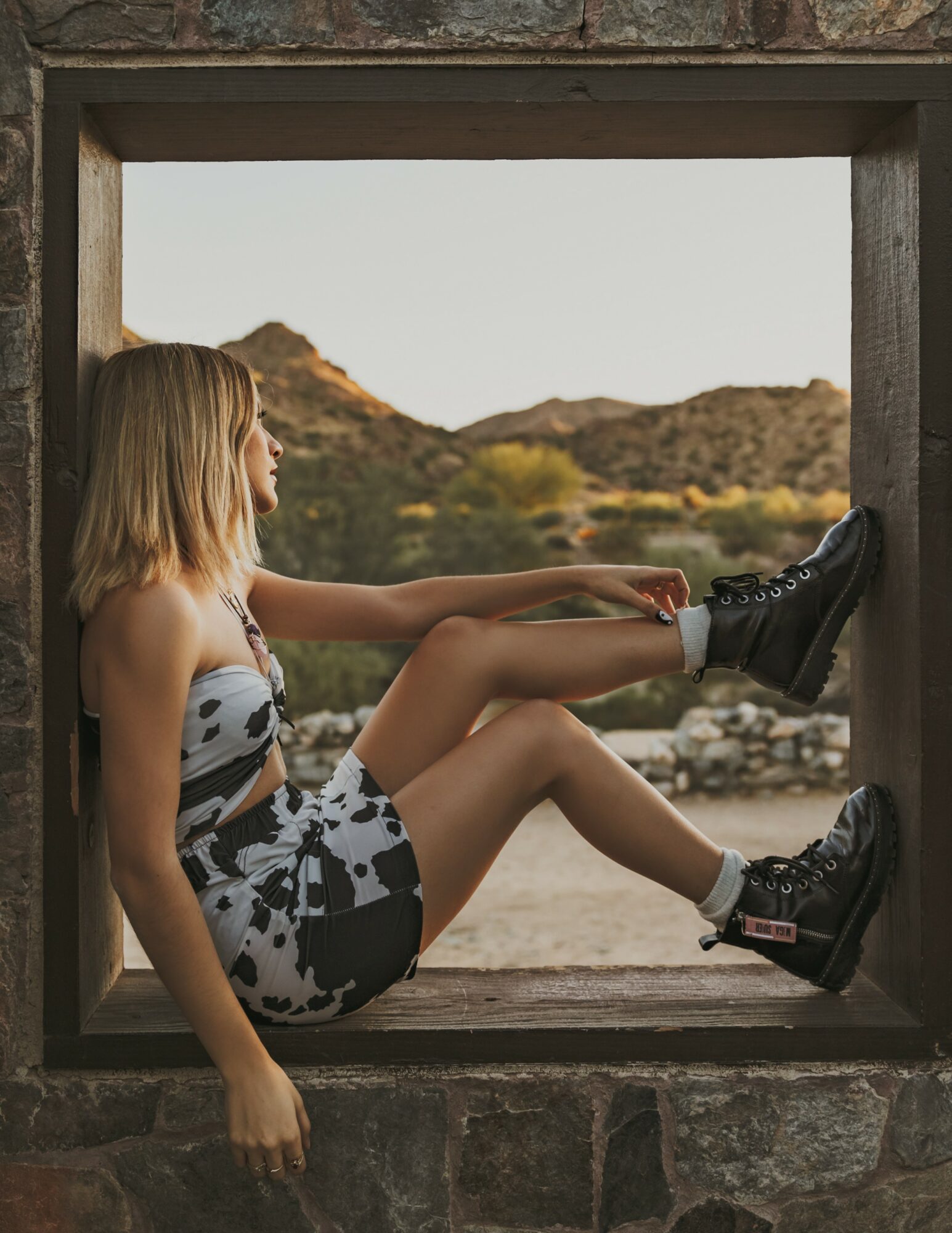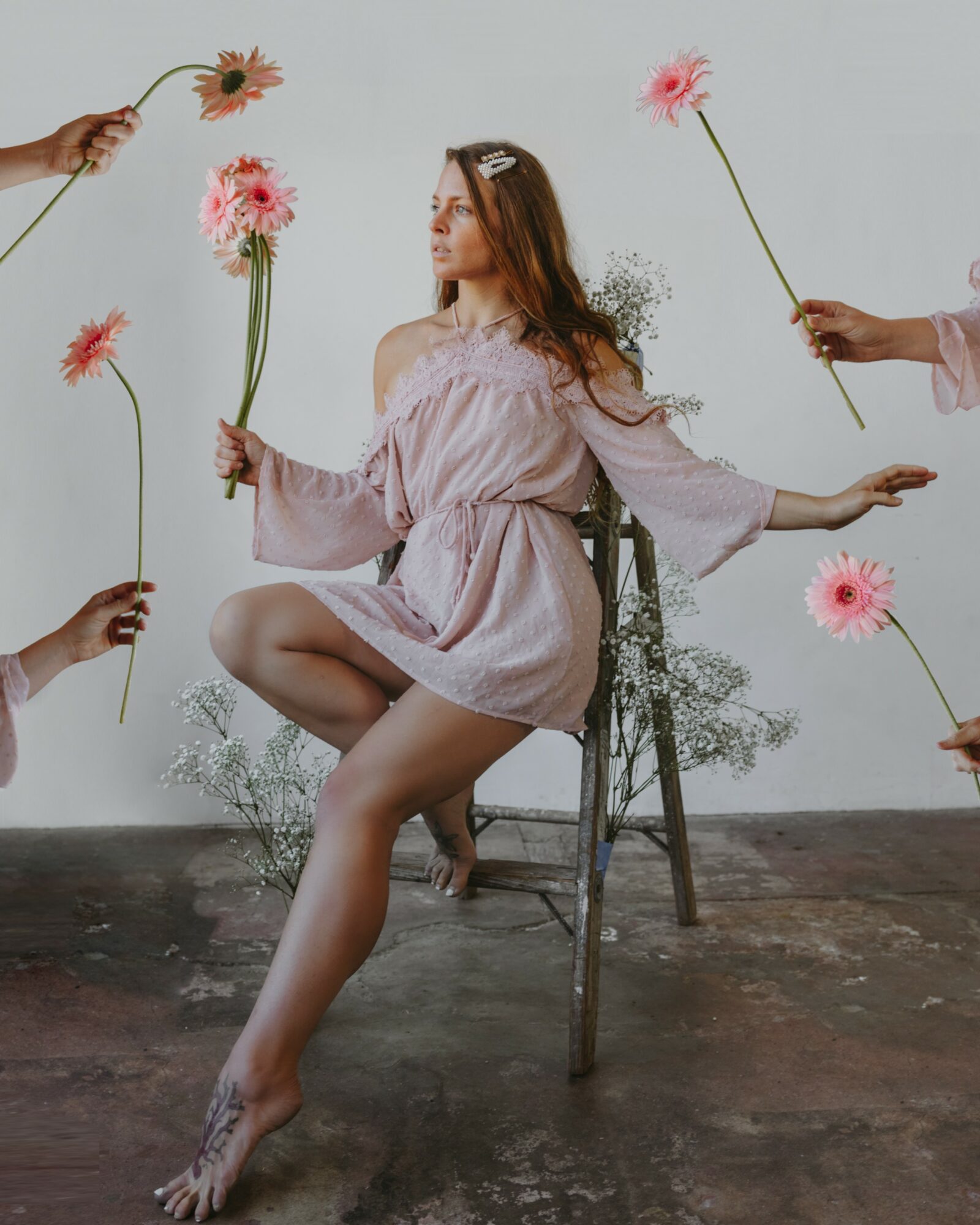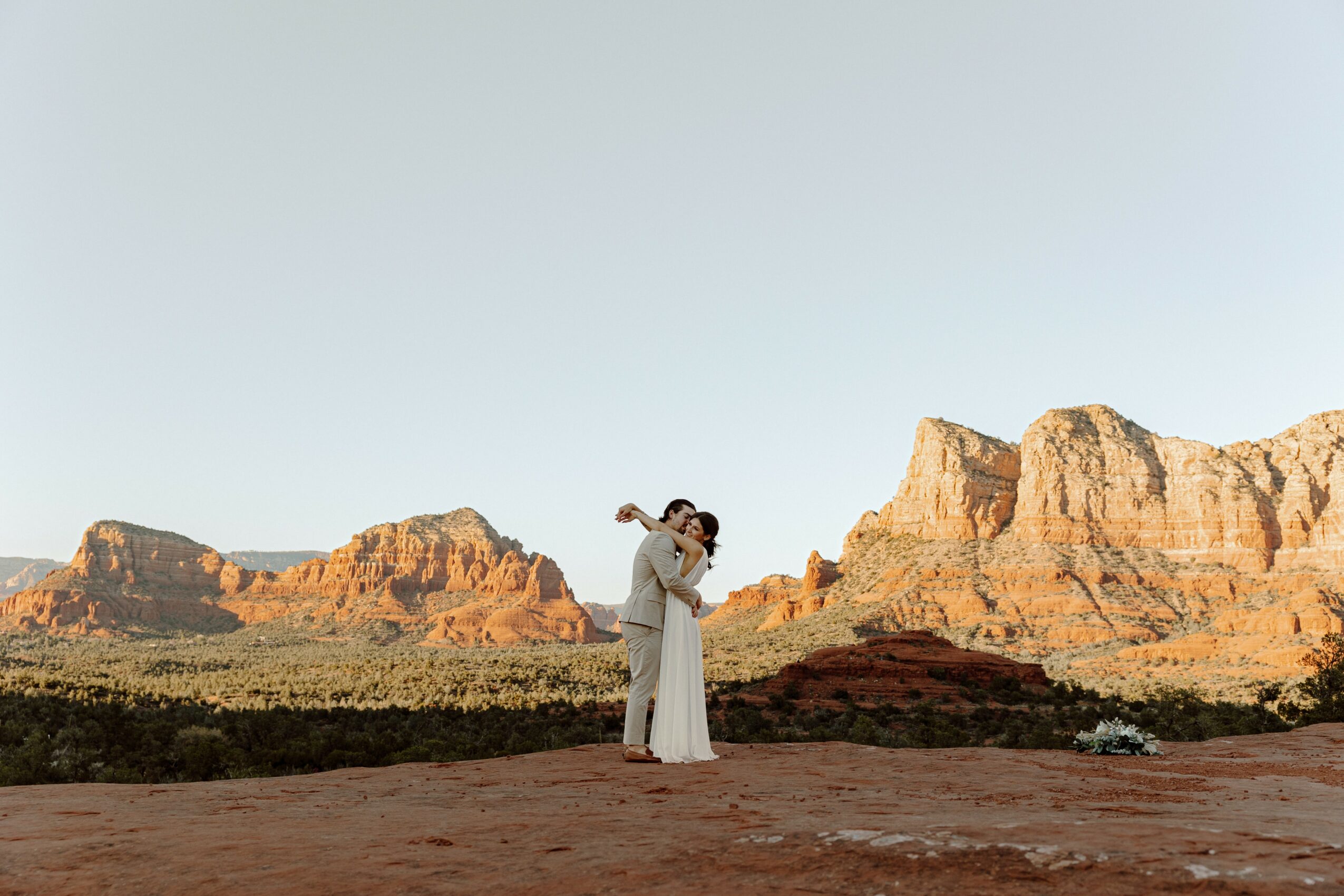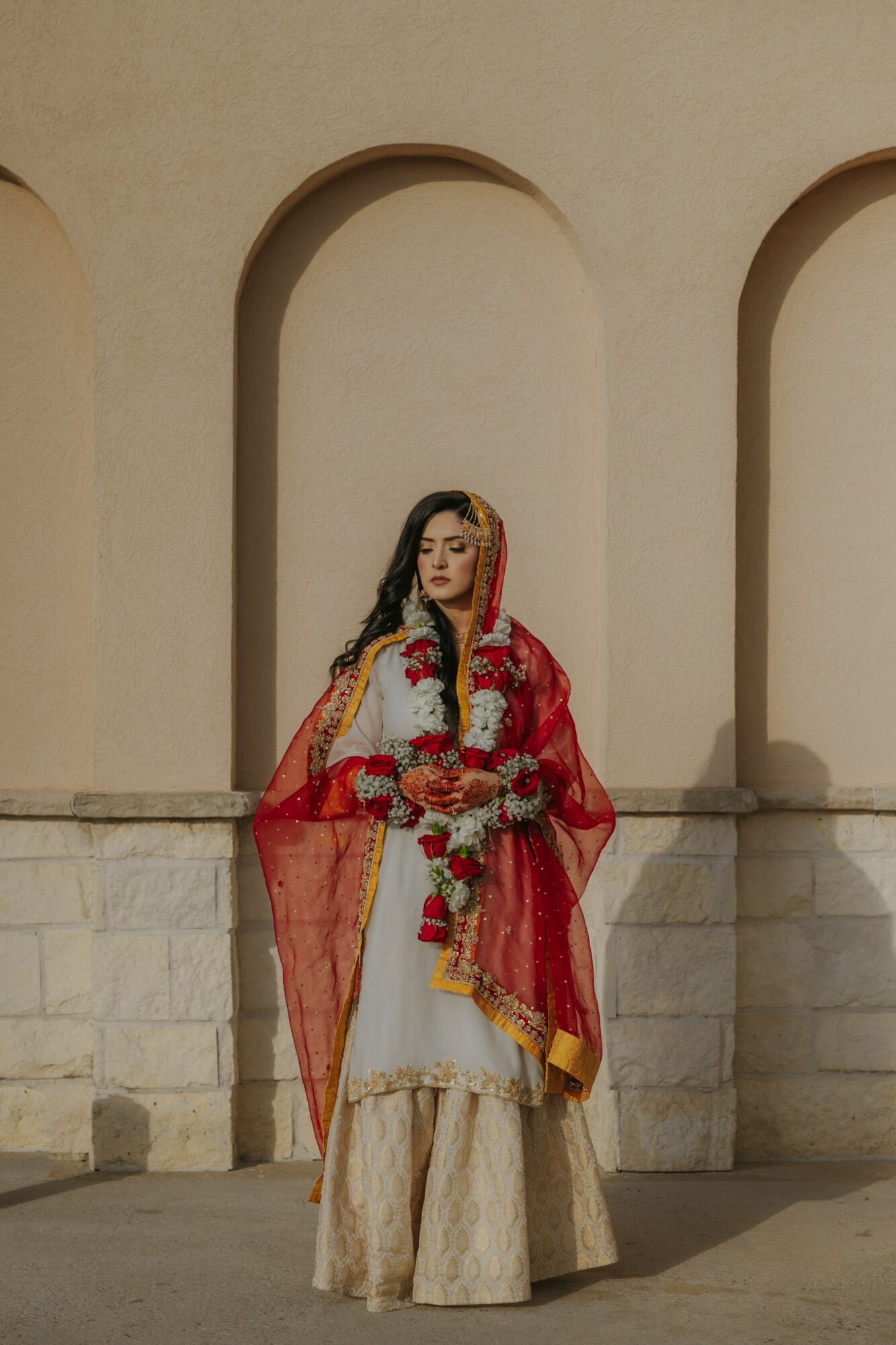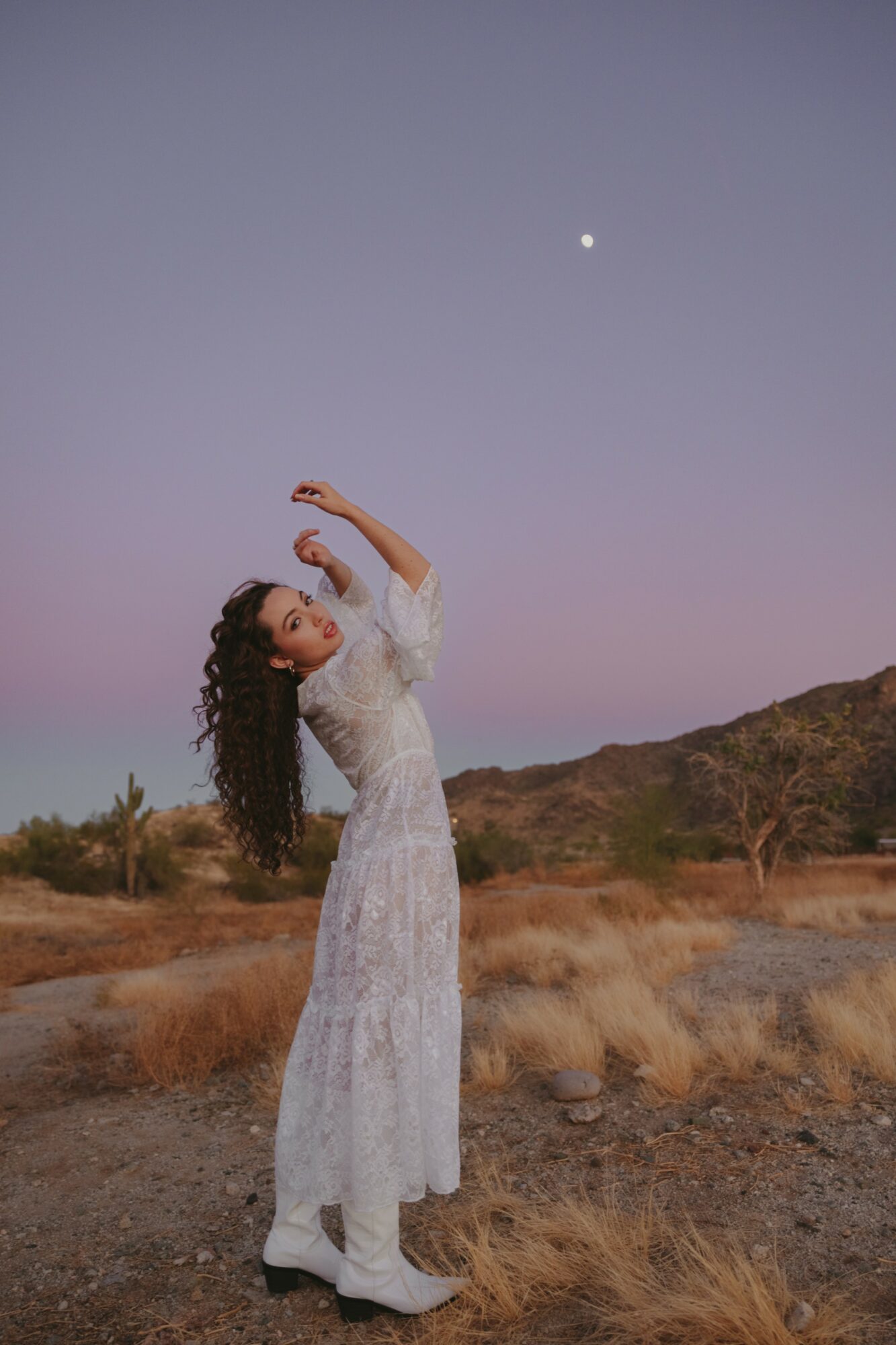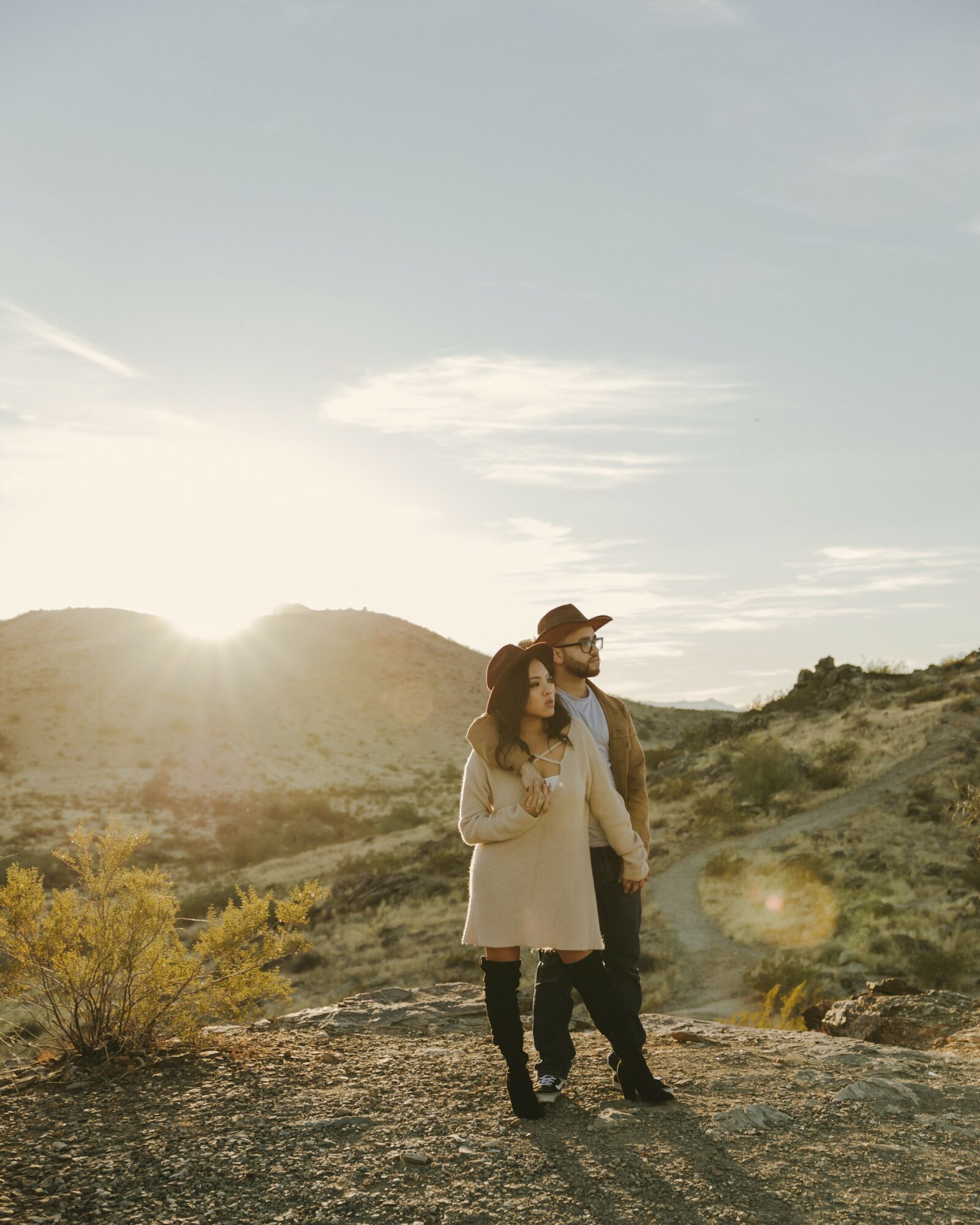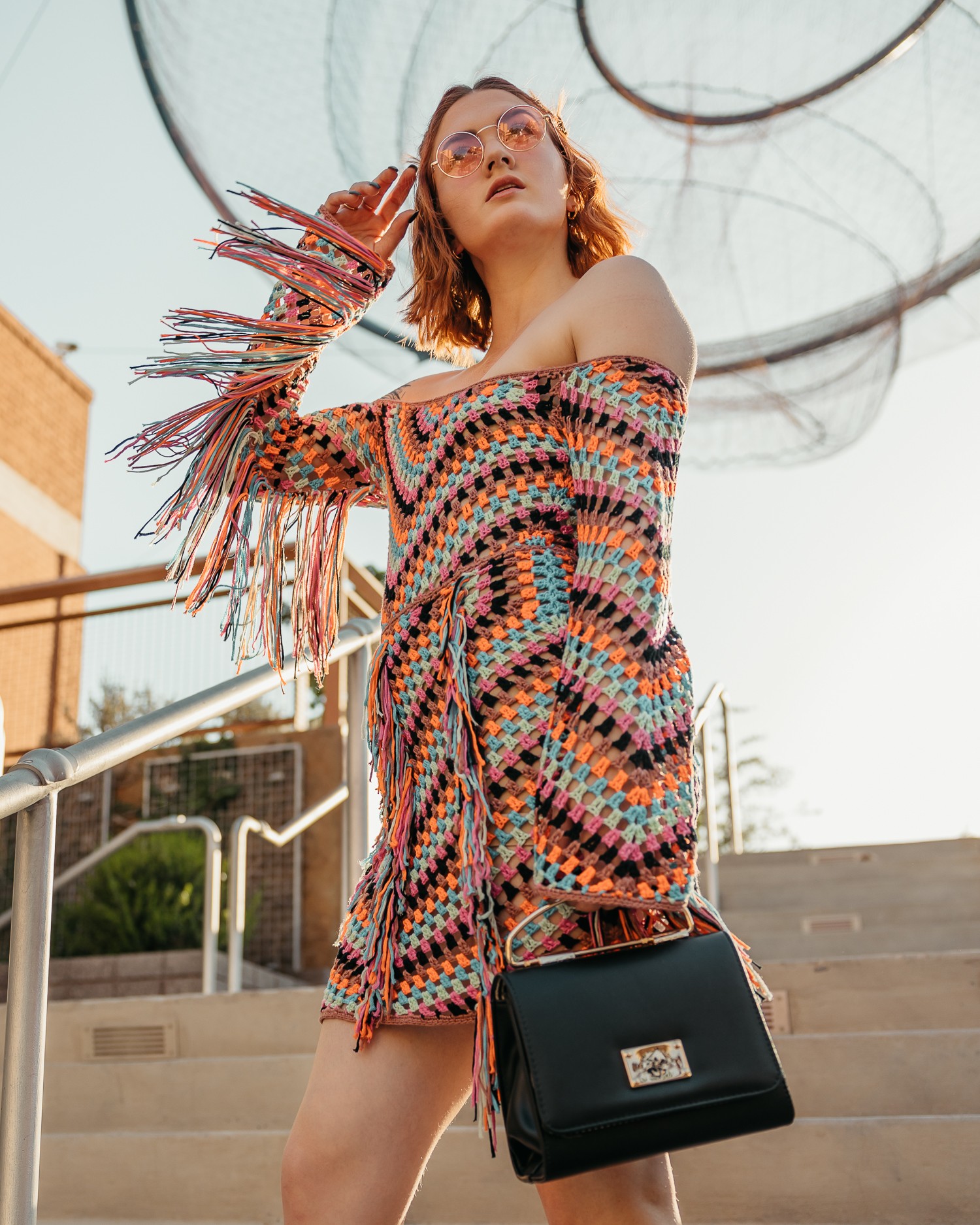 Suggest a Story:
 VoyageHouston is built on recommendations from the community; it's how we uncover hidden gems, so if you or someone you know deserves recognition please let us know 
here.