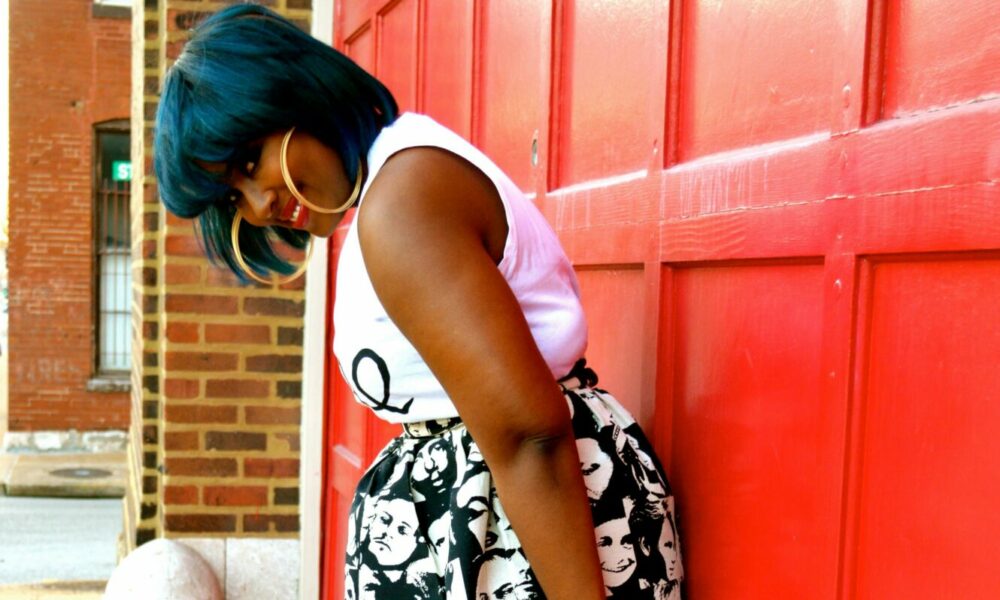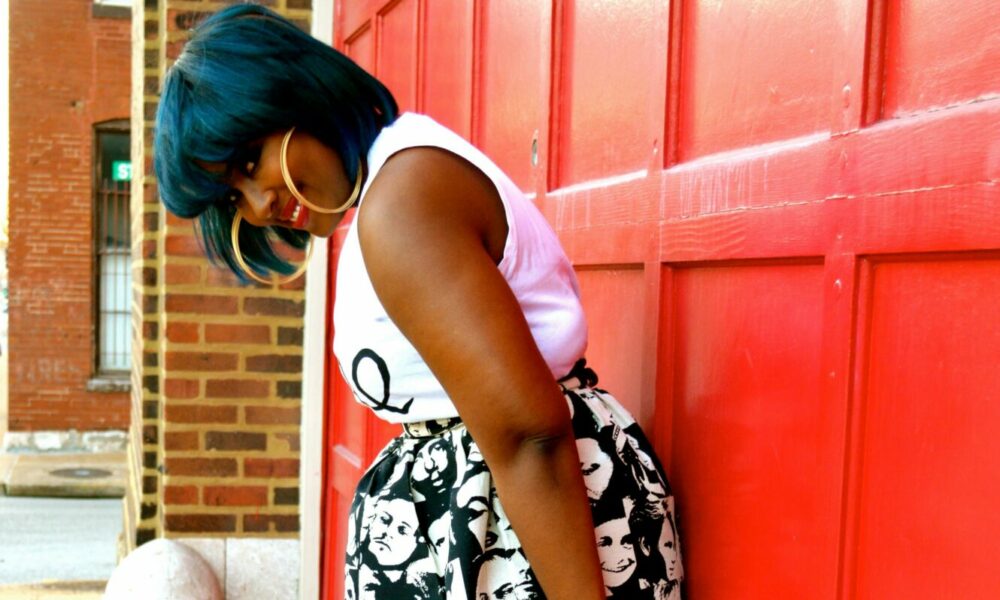 Today we'd like to introduce you to Shadress Denise.
Hi Shadress, we're thrilled to have a chance to learn your story today. So, before we get into specifics, maybe you can briefly walk us through how you got to where you are today?
My journey with writing began when I was 18. I had always been an avid reader and journal writer so those thoughts eventually transitioned to me writing poetry. In the beginning, writing for me was all about self-therapy and finding ways to express myself. I often switch between introvert and extrovert, so writing gave me an outlet to release those feelings I was apprehensive about saying aloud. During this time, my mother had always encouraged me to publish, but it was never about sharing my thoughts with people versus just releasing them so I could move on.
Around 2008-2009, I was working at what I would consider my first "adult" job. I was involved with a guy who liked to read like I did. We'd discuss all kinds of books and we eventually landed on how we both enjoyed Zane. Somewhere in there, he challenged me to write a short story. Prior to this, I was strictly writing poetry. I excepted the challenge and went to work on what would be the first short story I had written. The next day I came to work with the story for him to read. He read it and challenged me to write another one. This went on for months and before I knew it, I had written close to 30 short stories.
During this time, I had also completed what would be my fifth poetry book and the last thing I would write for about four years. In 2013, I was fired from the job I had been working at for pretty much my entire twenties. I was in my last semester of school and was really focused on completely school and getting my degree in Graphic Design. Over the course of several months, I had graduated with my Bachelor's and had somehow enrolled in grad school since I was still not employed. About six months into my grad program, I realized that I really loved writing and wanted to somehow merge writing with design. This direction began to push me into the journalism/communications field and I started seeking out jobs with publications to be able to combine both art and writing.
January 2014 came and I had an epiphany. It was like something had spoke to my spirit and said, "It's time to put your work out there." With that, I began researching how to self-publish my books. Over the course of a few weeks, I had spoken with some authors and a friend who had gone through the process themselves. Since I was a graphic designer, I was equipped to design my own cover. I eventually went through the process Createspace (now KDP) and edited and formatted my book. Before I knew it, I had completed everything I needed to publish. On February 21, 2014, I published my first book, Disturbia—a combination of poetry and love letters—which happened to be the last poetry book I had written. I had decided it was time to do something different. I had just entered into a new decade of my life and I was focused on living on my terms and chasing my dreams unapologetically.
My intention was to continue with publishing the poetry books I had written; however, it seemed the universe had something else in mind. About two months after I published Disturbia, I saw a contest on Facebook. An up-and-coming publishing company was offering a publishing contract to authors. The scope of the contest was that you had to pick from a list of four synopsis and write four chapters. They story plot that I chose would eventually become the foundation to what would be my first novel. I entered the contest, submitted my chapters, and a few weeks later I was told I won the contest and signed a three-series book deal.
Three months later, I completed my first novel, Who Do You Love. I was beyond ecstatic and had fully dove into becoming a full-time writer. Over the next year, I graduated with my Masters and had left the publishing company I was at, putting me in the position to become a self-published author. In November 2015, I published my third book, Who Do You Love Too—the second book in the series.
From 2014-2020, I written an additional 15 books, publishing 12 of them with more to come. Today, I am working on writing daily to reach my 20 books by 40 goal—with about four books in the works, along with ghostwriting.
We all face challenges, but looking back would you describe it as a relatively smooth road?
I will say that coming to terms with publishing my work has been enjoyable. Has there been challenges… yes! Has it been smooth… not at all. Putting yourself out there for people to critique is never an easy thing to do. Art is subjective and can be perceived differently depending on the person viewing it. I have definitely learned to thicken my skin as much as possible and to not take the reviews personally. In the beginning, being a new author, I had this idea that I was going to skyrocket to the bestsellers list right out the gate. Because I had no mentors initially, I was naïve to the fact it doesn't go like that all the time. Yes, there are some authors that do shoot to the top instantly, but that's not the case for most. That was a lesson I had to come to grips with. Once I did, I saw how I had to really incorporate the hustling side of me to this new endeavor.
Being a self-published author is no different from being a newly minted entrepreneur, or a new artist, or actor. You have to hustle to make yourself visible. That typically includes doing events that you may only sell one book at, or none. As a new author, it seemed like people weren't as open to trying a new author as they would a new music artists. Which meant I had to really sell myself. My struggles because I wasn't a sales person was actually getting in front of people and talking about my book. As a reader, I had always picked up the book, read the back, and made the decision if I was going to buy it. There was no one there to sell me on buying the book. Therefore, as a new author, this was my mentality. A person would walk up to my table, see the book, read the back, and make the decision to by it.
As a veteran writer but seasoned author—I now know that unless someone is buying it directly off a shelf, I have to sell myself. I have also learned this is really a business, I am a brand, and people are buying the brand. If they are sold on the brand, they won't invest in it. Learning these key things has helped shift my approach and, ultimately, my outlook on how to present myself.
Appreciate you sharing that. What else should we know about what you do?
Aside from being an author, I am also a graphic designer. I love visual art as much as I love writing. One of my favorite parts of the book writing process is designing my book covers. I often use it for either my launching point or for motivating myself if I get stuck in a rut. I would say I am most known for writing and designing. I have had people introduced to me through design that eventually become readers and vice versa. The marriage of the two fields has helped me developed a cross-platform for my brand.
I am most proud of my dedication to writing and constant growing with design. I look back to my beginning cover designs and even my earlier writings, and I can see the growth. That's what I'm also most proud of. I am big on growth, evolving, pushing the envelope, and progression. Those things are always what I'm striving for and which each book I complete and each new design I finish for a client, I can see my skillset advancing and it excites me.
How do you think about happiness?
I know it may sound repetitive, I am my most happiest when I am in my creative element—writing and designing. And when those two aren't necessarily clicking, I have found planting centers me. As a water sign, finding ways to center the chaos so I can focus and create is important. The three depending on the day, make me genuinely happy.
Contact Info:

Image Credits
Artist: ColorMeBlu Designs
Suggest a Story:
 VoyageHouston is built on recommendations from the community; it's how we uncover hidden gems, so if you or someone you know deserves recognition please let us know 
here.