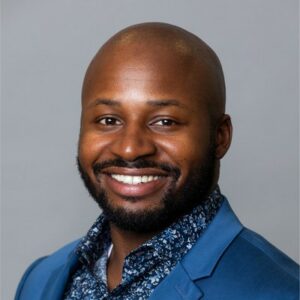 Today we'd like to introduce you to Jevon Wooden.
Hi Jevon, please kick things off for us with an introduction to yourself and your story.
Being from humble beginnings, raised on the east side of Rochester, NY, I had my share of obstacles along the way. During my senior year of high school, I was facing seven years in prison at 17 years of age.
God answered my prayers and gave me a second chance and that was when I decided to turn my life around.
I decided to use this negative experience to make positive action.
I have since gone on to obtain my MBA from the University of Maryland – Robert H. Smith School of Business, become the author of "Own Your Kingdom: How To Control Your Mindset So You Can Control Your Destiny", and several other educational accomplishments; but the most important accomplishment to me is the number of lives that I have touched through my service in the U.S Army Reserve.
As an enlisted U.S. Army Reserve soldier of over 10 years, the values of loyalty, duty, respect, selfless service, honor, integrity, and personal courage have been ingrained in me. These values are what guide my decisions in business, as well as my approach with my clients.
I credit the Army for helping me with the decision to become a mindset and perception coach. Being able to see the effects of guiding my soldiers through tough times and situations made me realize the power of accountability and encouragement.
Although Live Not Loathe was established in 2017, I have been working to help others accomplish things they did not know they were capable of for much longer. I choose to focus much of my free time on community outreach and giving others an opportunity to achieve greatness.
I am a warrior against mental health issues, suffering from depression and PTSD myself, and an advocate for the Black community in the fight for racial equity.
I love participating in fitness activities, travel, reading, attend sporting and live music events, and being out in nature.
I'm sure you wouldn't say it's been obstacle free, but so far would you say the journey have been a fairly smooth road?
It has not been a smooth road.
Adversity has met me seemingly every few steps along my journey. As a youth, I was born and raised in an impoverished neighborhood where nothing but despair and hatred lived. My family was the definition of dysfunctional, but somehow we always made a way. I grew up in a polygamous household where my mother was wife #2 (so technically, she isn't married), and the house should have been condemned as damaged as it was.
When I was 17, I was arrested for an assault and robbery charge; I faced 7-10 years in prison. Thankfully by the grace of God, I was given a second chance.
After high school, I tried to go to college, but that only lasted a semester and a half because I couldn't afford school, nor could I focus. I ended up back in Rochester, working dead-end jobs at the local hospital and grocery stores. When I got fired from my job at the grocery store for allegedly misplacing a check, I decided enough was enough because I didn't want to go back into the streets doing what I used to do. I decided to join the military.
Fast forward, the military brought a new set of challenges—more of the mental type. I'd seen a lot through my time in the service, and randomly my PTSD and depression still get triggered to this day.
There are many more struggles, but I tend to look more at the positives these days.
We've been impressed with Live Not Loathe, but for folks who might not be as familiar, what can you share with them about what you do and what sets you apart from others?
Live Not Loathe specializes in helping our clients move past mistakes, build self-esteem, and design a life they don't need a vacation from. The company is named to symbolize the transformation that occurs from working with us – going from dreading each day to savoring each moment of life.
I call my coaching model the MOTION model:
Mindful – Be aware of the client's goals? Why is it important?
Observe – What is the client's current situation? What seems to be the obstacle?
Timeframe – By when would the client like to achieve the goal?
Identify – Help the client to determine a plan of action based on values to achieve the goal
Outcome – What does success look like?
Note – How can I support the client? What steps will be taken prior to the next session? How does the client feel at the beginning, middle, and end of the session? Has progress been made?
All of my programs and courses are built on three foundational pillars: Self-mastery, Post-traumatic growth, Ascension
Here is what makes up each pillar:
Pillar #1:
Emotional intelligence
self-awareness
Values establishment
Pillar #2:
Visualizing success
Accountability
Transforming your perception
Pillar #3:
Celebrating your wins
Creating opportunities
Cementing a legacy
We are known for serving with compassion and infallible methods of creating mindset shifts from scarcity to abundance. Another major difference is that I serve with empathy. I have been where my clients are, and frankly, I still go through self-doubt, depression, anxiety, and other mental battles, but it's all about how you respond. This is what I help my clients with. Not only do I utilized tools and techniques that I've learned through various coach training, I also have personal experiences that grant me intuition and insight to see through the fog that impairs the vision of my clients. When they see the impossible, I see opportunities and help them develop an action plan to obtain THEIR definition of success.
I am most proud of being known for being transparent, genuine, and vulnerable. My platform is built on vulnerability being strength instead of weakness.
I want the readers to know that we offer one-on-one and group coaching services, self-paced courses, workshops, VIP days, conferences, keynote speaking, and more services. We also have our own "Own Your Kingdom" apparel and daily planners that can be purchased on our website at livenotloathe.com. The Own Your Kingdom: How To Control Your Mindset So You Can Control Your Destiny can be purchased on our website as well.
We are always looking for ways to serve the community through coaching services, at-risk youth workshops, and more. If any of the readers would like to contact us about an opportunity to give back or to find out more about our services, email us at info@livenotloathe.com
Do you any memories from childhood that you can share with us?
My favorite childhood memory is taking the only family photo that includes my mother and my siblings. I think I was about 18 at this time, and I still struggled with so many internal issues. On the day of the family photos, I felt light, and no negative thoughts were flowing through my mind. I was so happy to have a tangible memory that I could hold onto whenever I needed a reminder of the love that I had in my life. None of the pain mattered for that day. Looking back at it through the lens of my current mindset, one of abundance and joy, I now understand why that moment was so important in my transition. In one photo, I had all of my heart. I had everything I needed to succeed. I just needed the opportunity to see it. That photo represents me physically seeing my power and becoming the man I am today. I didn't know it then, but it was the first day I Owned My Kingdom.
Contact Info:
Suggest a Story:
 VoyageHouston is built on recommendations from the community; it's how we uncover hidden gems, so if you or someone you know deserves recognition please let us know 
here.