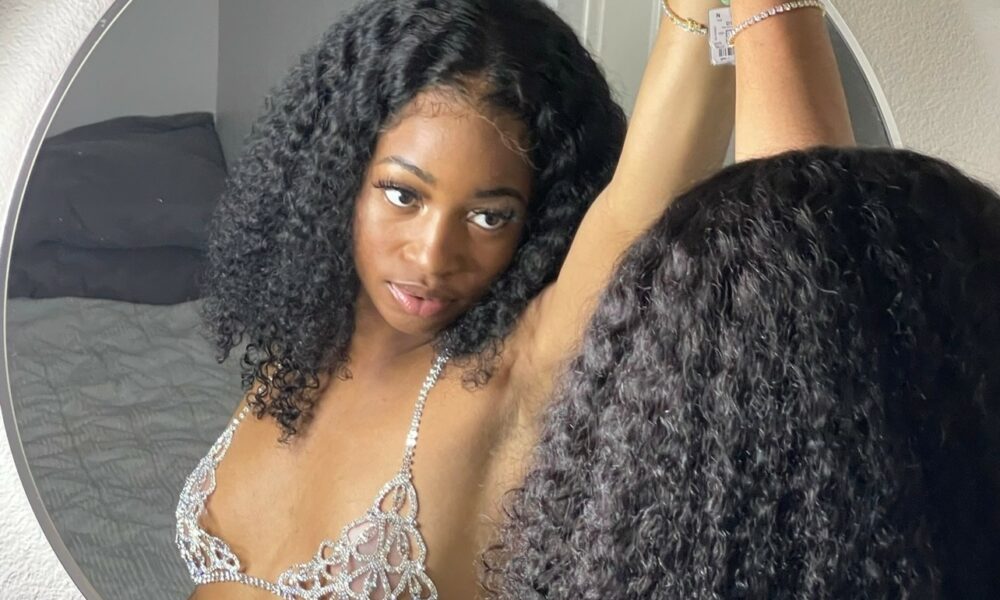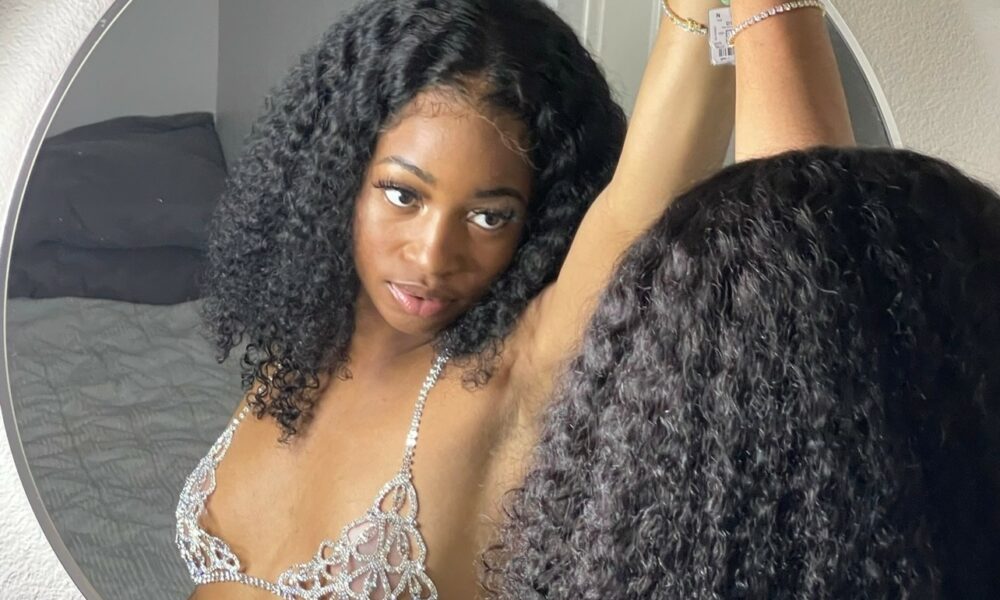 Today we'd like to introduce you to Providence Mukoro.
Hi Providence, so excited to have you on the platform. So before we get into questions about your work-life, maybe you can bring our readers up to speed on your story and how you got to where you are today?
Growing up, my mother would always try to make sure my hair looked presentable at all times.
She was a busy, working woman with 4 kids so she didn't have time to deal with my hair in its natural state, thus she began perming my hair, and we all know perms do tremendous damage to one's hair. When I was about 14/15, I decided to go back to my roots and grow out my hair to return it back to its natural state because not only would it be able to grow healthier and stronger, it would help my hair to grow longer as well, not to mention it would allow me to be more versatile when it came to my hairstyles. However, with me still learning how to take care of natural hair, I knew I wasn't going to be able to wear it out much in the beginning stages of growing it out meaning I'd have to get into protective styling like braids, sew-ins, etc.
I told my mother about my concern and how I needed to braid my hair so that it could grow out faster and give me time to figure out how to take care of it, and she agreed and fortunately at the time worked with a lady who agreed to braid my hair for way cheaper than what a typical hair braider charged. Now, don't get me wrong, the braids came out very cute, the lady was definitely a pro, but it was entirely too painful– I'm talking crying after she was done as if I just got a whooping– my skin was visibly being pulled and just by looking at me, you could clearly see I was in pain. I literally had to take Tylenol when I got home that night just to sleep, and even then, I barely made it through the night. My mother was quite upset, but my father was over it.
He had come to my hair appointment the second and last time I went to get my hair braided and made it clear to me that I could not go back, despite me not knowing how to do my hair. The thing was it wasn't even because of how much it hurt me this time, he said not only did you have to pay for it, but the fact I have to sit for hours, typically 4-6, in someone's house just to get my hair done was not a good enough reason to continue doing it. At that moment I wasn't sure what to do. Of course, we tried to reason him out of that decision saying well what other choices did I have, but one thing about my father, when he makes a decision, you'd have an easier time selling water to a cat than changing his mind. After several unsuccessful tries of attempting to convince him, I knew my only option was to learn how to braid hair myself.
I got some hair from the beauty supply and started watching YouTube tutorials, next thing I knew, I had braided my whole head. Granted, they weren't super neat, but my hair was done. It was honestly too much work but one thing about me is that I like a challenge, so I knew I was going to be trying it again and I planned to do better the next time. I went on like that for a couple of years and then eventually became a pro at braiding my own hair. At the time, I never realized how many girls did not know how to do their hair and I realized that I had a talent. Entering my sophomore year in high school, I tried to get into sew-ins but to no avail. The thing about sew-ins is that it requires some hair to be left out in the front, and that was where I was having trouble. I have super thick, kinky 4b/4c natural hair and if you don't know much about African American hair, 4c hair type is the kinkiest curl pattern you could have, and while it is very beautiful, it can definitely be a hassle– especially when it comes to trying to make it straight.
I could never get my hair straight enough to blend with my sew-in so I'd be walking around looking crazy with my leave out all wild and after a few times of getting bullied about it, I knew this wasn't the hairstyle for me so I was on to the next one. Now, this was and still is my favorite part of my hair journey, I had no idea that this would inspire me to start a brand and make it into a business that has grown tremendously and continues to grow today. About midway through my junior year, I decided to get into making wigs. When I made my first wig, it came out a bomb, but when I wore it to school was turning heads, I felt like a proud mother watching her child perform in the school talent show.
I got a lot of questions about my wig that day and when I was able to tell people "thank you, I made it myself", I felt even prouder. Someone definitely accidentally pulled my wig off that day but I couldn't help but laugh because it was truly an accident and that also let me know that next time, I'll have to make it a little more secure lol. The fact that all I had to do was throw it back on in the restroom and I was a serving looks all over again was and still is so astonishing to me and that's what I love about the world of wigs. Once I started getting inquiries about my services, I knew I was never going back to any other hairstyle. Wigs were made for me.
Would you say it's been a smooth road, and if not what are some of the biggest challenges you've faced along the way?
When I started making wigs, I was mainly making them for myself so I wouldn't have to worry about my hair so it could grow healthily. Not too long after I started, however, my wigs started drawing attention and people started inquiring about paying for my services, so the whole idea of starting a business and becoming an entrepreneur was not in my plans, but God had another plan– a better plan– for me. Once I realized that I could actually turn a simple talent into something more, I began to explore the possibilities.
Overall, the journey of building my business and brand has been quite smooth, thank God. I knew that I was going to get out of it what I put into it so I tried my best to stay consistent when it came to advertising and posting content on social media and I always tried to have some wigs on hand for customers to be able to purchase on the spot. More recently, I will say the going got tougher when I started investing in better quality hair and lace for my wigs which caused prices to go up.
I noticed that a lot of people want to get good quality [anything] for cheap prices, but it, unfortunately, doesn't work like that, and as much as I wish it did, it just doesn't. So not only is getting the hair more expensive because of higher quality, but my skills are only getting better by the day, so better work quality also equals higher prices. Since a good portion of my clientele comes from college students and young adults, they typically don't have extra hundreds of dollars to spend on wigs, which is 100% understandable but it does negatively affect my sales. I've been strategizing on how I can make my wigs more affordable for the average person like incorporating payment plans for those that would like to use them and making styles that I can sell for lower prices but nevertheless, I cannot lower my quality in the product just for sales.
I am also working on expanding to a broader range of clients– older, career-working clients because they'd most likely have the funds to be able to get a wig if they'd like to. Be that as it may, I try to keep everything in perspective. There are billions of people in the world and I haven't even attracted 1/10th of the population, and while there are social media and it reaches all over the world, I am still limited to certain areas.
Those who appreciate and truly like my work will see it as an investment and will know that it's worth the purchase– simply put, "what is for me, will come to me".
Appreciate you sharing that. What should we know about Proxtensions?
The name 'proxtensions' was born out of a pun almost, my name is PROvidence and I will be providing pro-quality hair extensions, hence proxtensions. Some would call me a wig-ologist or wigtician because the main focus of my craft and business is wigs– making them, selling them, fixing them, and teaching how to make them. I also have other services like installation where I physically put the wig on for clients if they request.
In attempts to expand product-wise, I will soon be offering products that help clients apply and style their wigs at home, preserve their wigs so they can last even longer, and tutorials and on-demand help for people aspiring to get into the world of wigs. One of the missions for my brand is to keep it simple and affordable for the average woman so I specialize in glue-less and ready-to-wear wigs meaning you would be able to apply your wig on your own or professionally without the need to use glue. I've never been a fan of gluing my wig down and I found that there are a ton of other ladies that agree. The fact that my wigs come glue less AND ready to wear, I'd say that's what most people love about my product.
What makes me most proud and fills my heart with joy, like what I'm doing actually matters, is when I get my client selfies with their wigs on saying they love it and they feel so beautiful. Growing up, and sometimes now, self-esteem and confidence are something that I've lacked. I've never been a big fan of myself and I couldn't really tell you why honestly, I knew inside I was a sweet and genuine person but for some reason, I felt like I wasn't pretty enough on the outside. When I started making and wearing my wigs, it definitely helped me to feel more confident within myself. Not in a shallow way of course, but every woman knows that she feels her best when she looks her best, it's just a proven fact.
Once you start taking care of yourself, and how you look, it gives you a boost and you begin to love yourself more, eventually even without the wig on. With that being said, that is the second mission of proxtensions, to remind every woman that they are truly beautiful inside and out, to make them feel more confident and boost their self-esteem, all while saying "sayonara to bad hair days" on a wig at a time (which is conveniently my tagline lol).
Is there anything else you'd like to share with our readers?
My definition of success has definitely changed over the years as I continue to mature and grow and realize what's really valuable in life, and to me, it means to be happy– truly happy. happy with the way you live, happy with what you do, happy with the people who are around you, and most importantly happy within yourself.
While most would relate success to money, that's not all there is to it. Don't get me wrong, financial success can and will make me happy, ideally solve all my problems lol and IS a goal I am going to achieve. However, if the life you're living is not fulfilling to you, if you are not surrounded by love and are able to give out love, able to help others and are not truly happy within, you could have all the money in the world and never feel successful.
It's all about balance, there is a lot more to life than just money.
Pricing:
Prices vary depending on what kind of wig you'd like to order so there is no set price list for custom or ready to ship wigs
Wig constructions (clients provide their own hair and closure) is $85
Wig constructions (clients provide their own hair and frontal) is $95
Contact Info: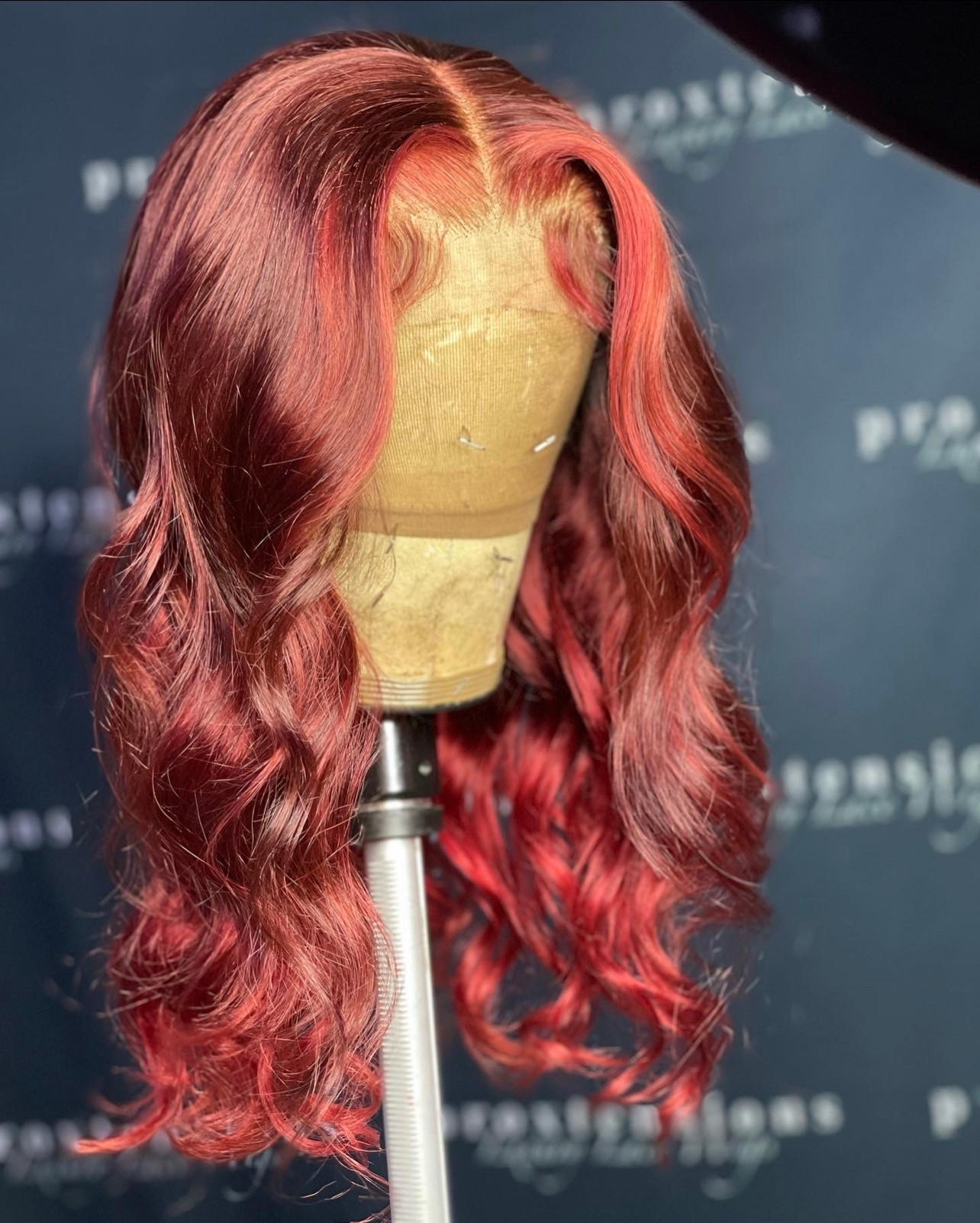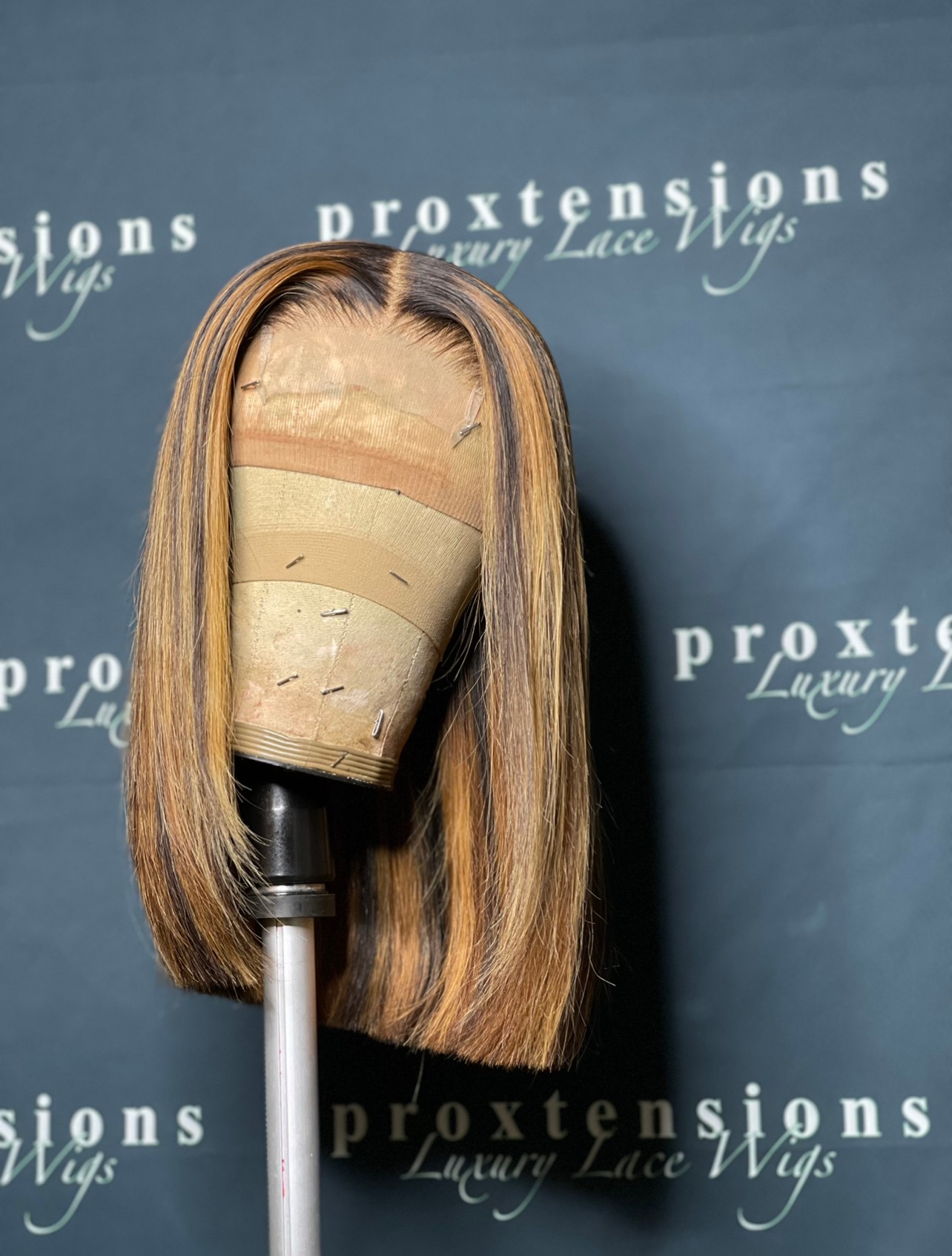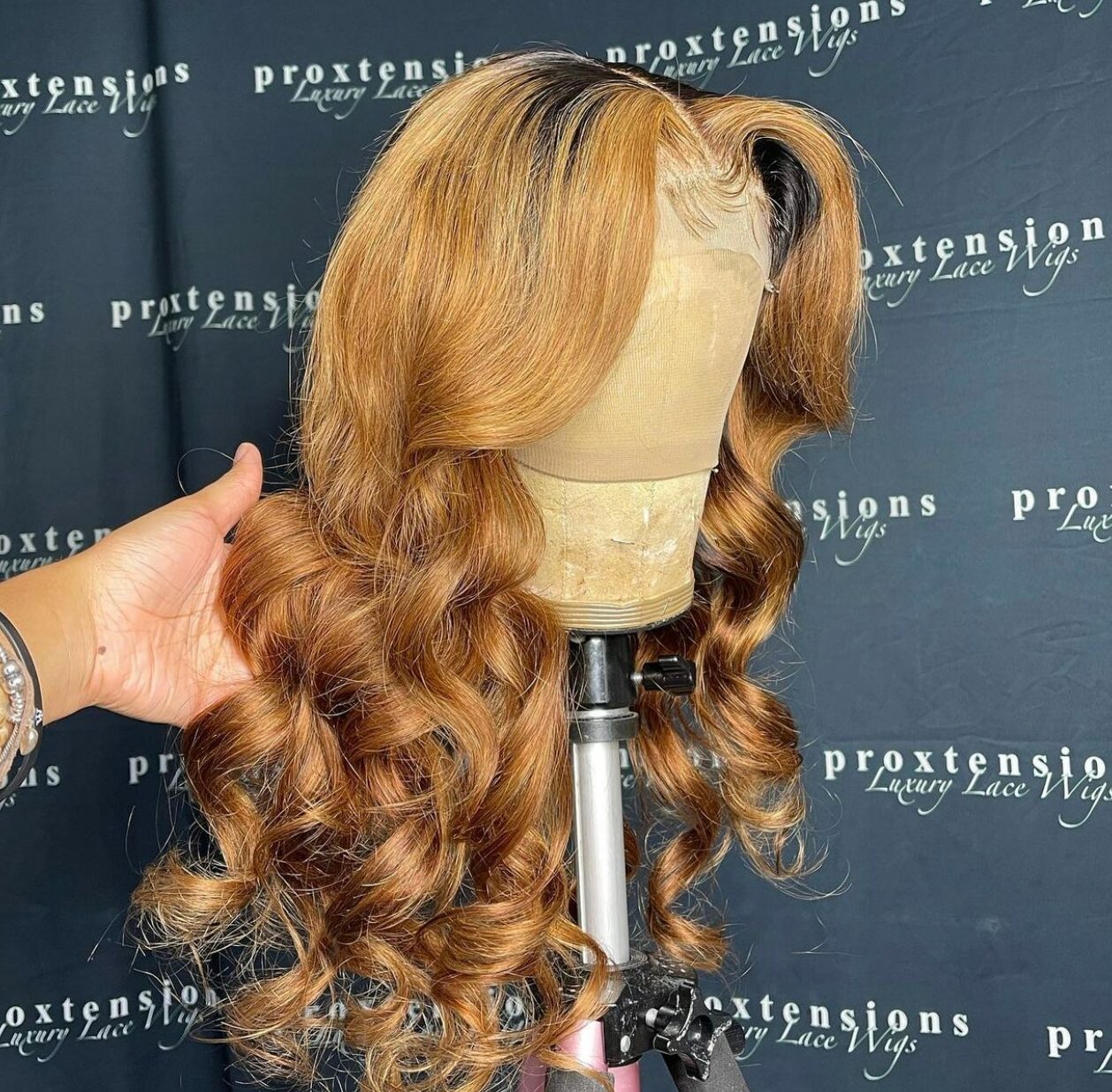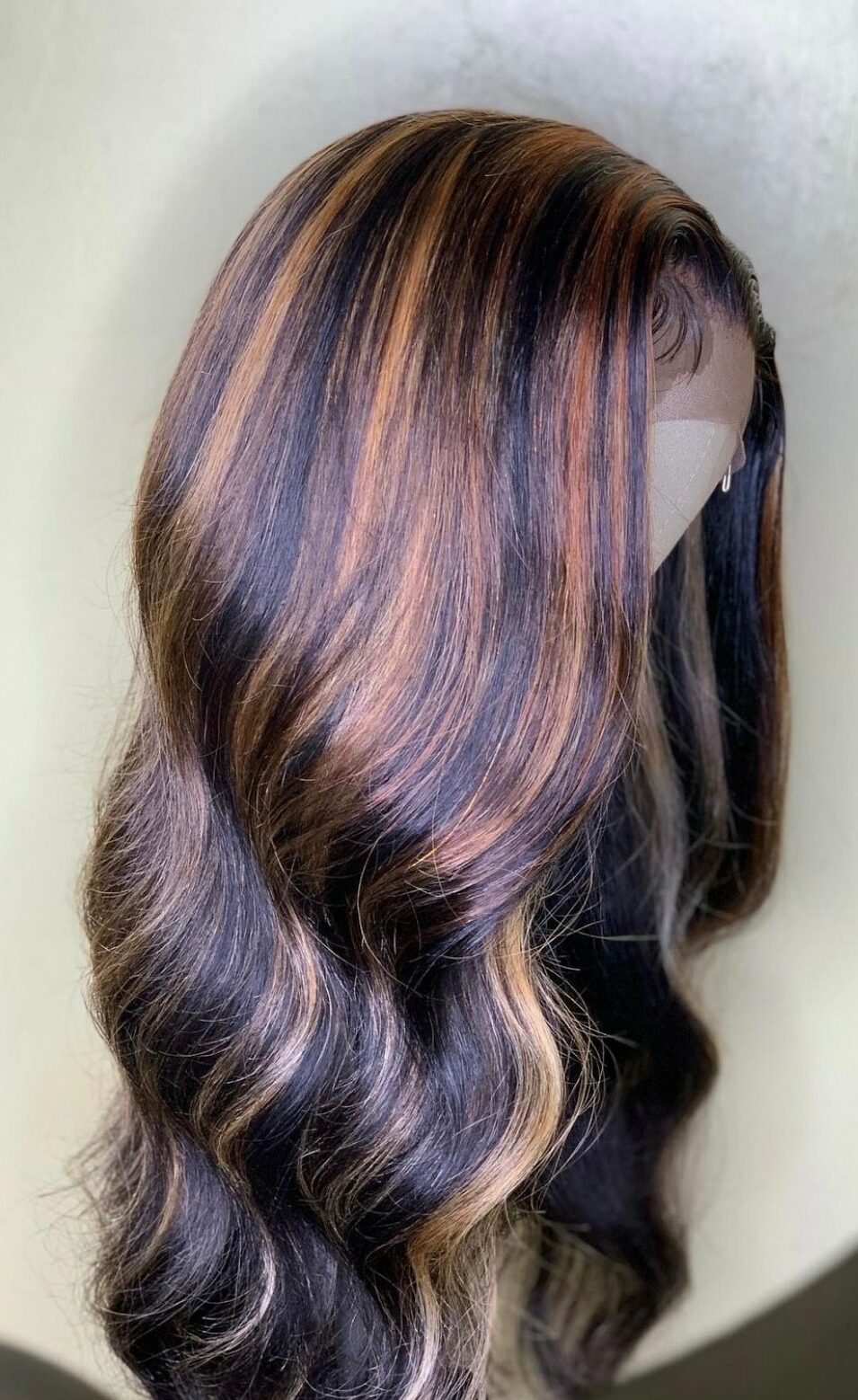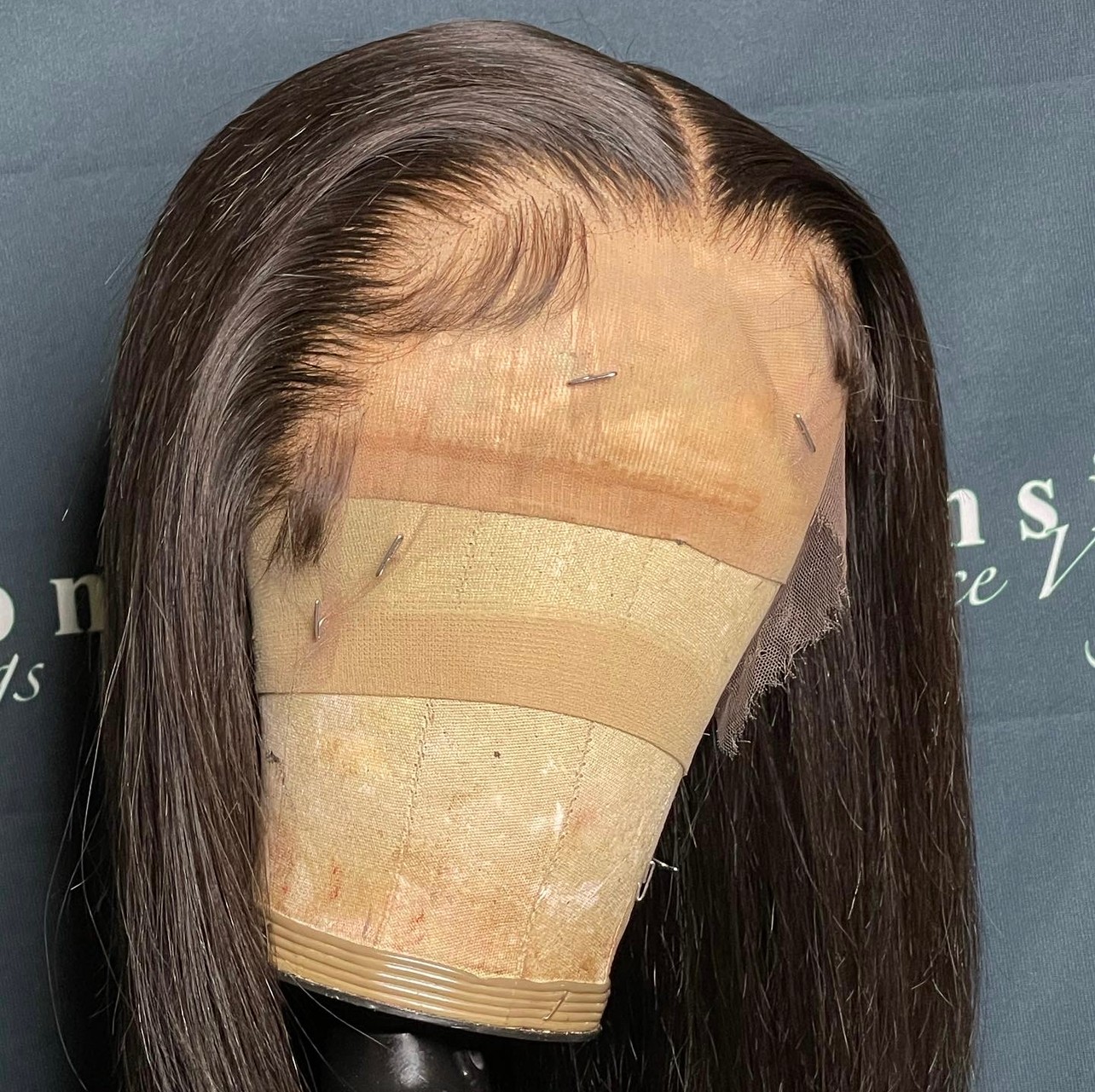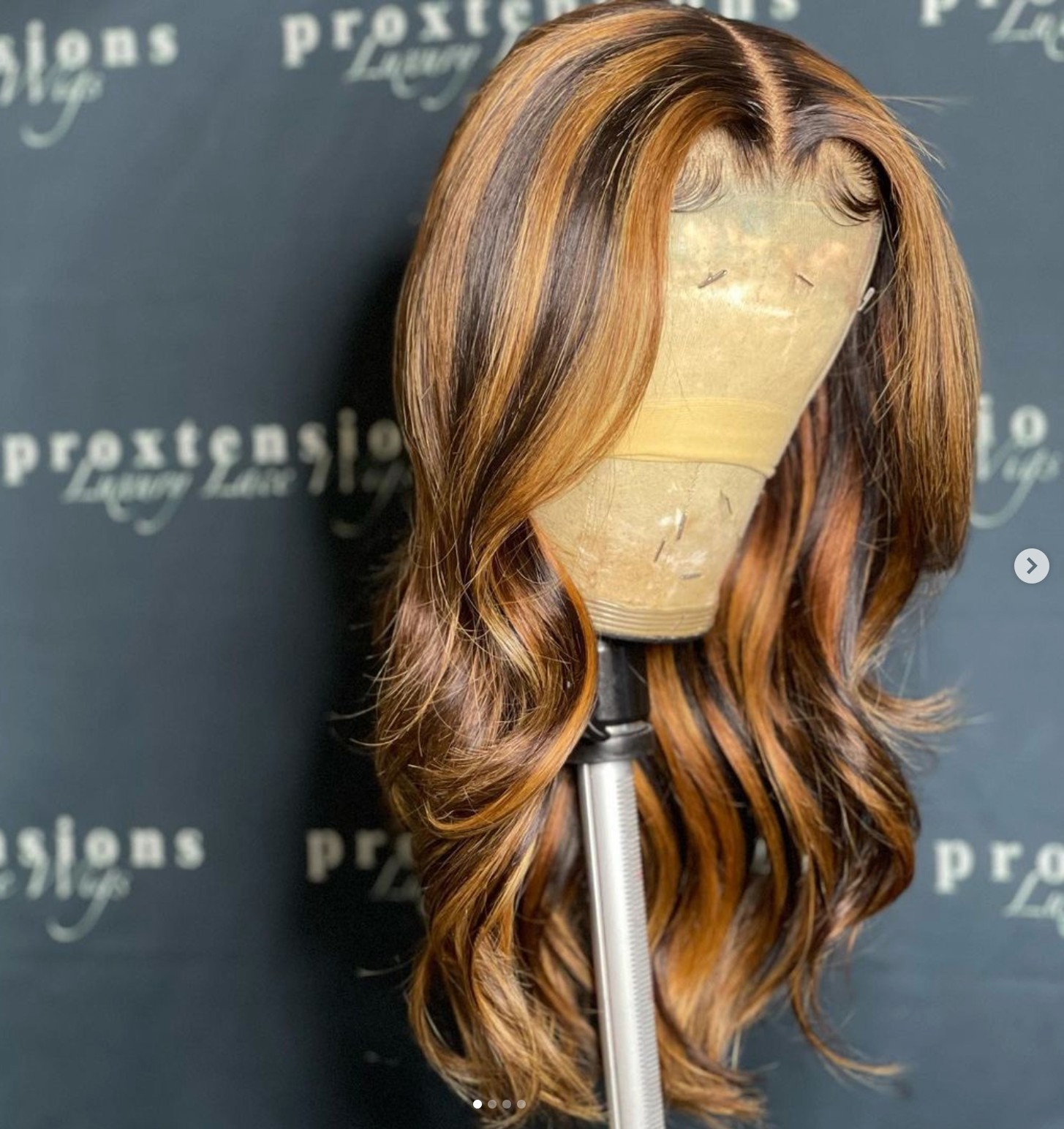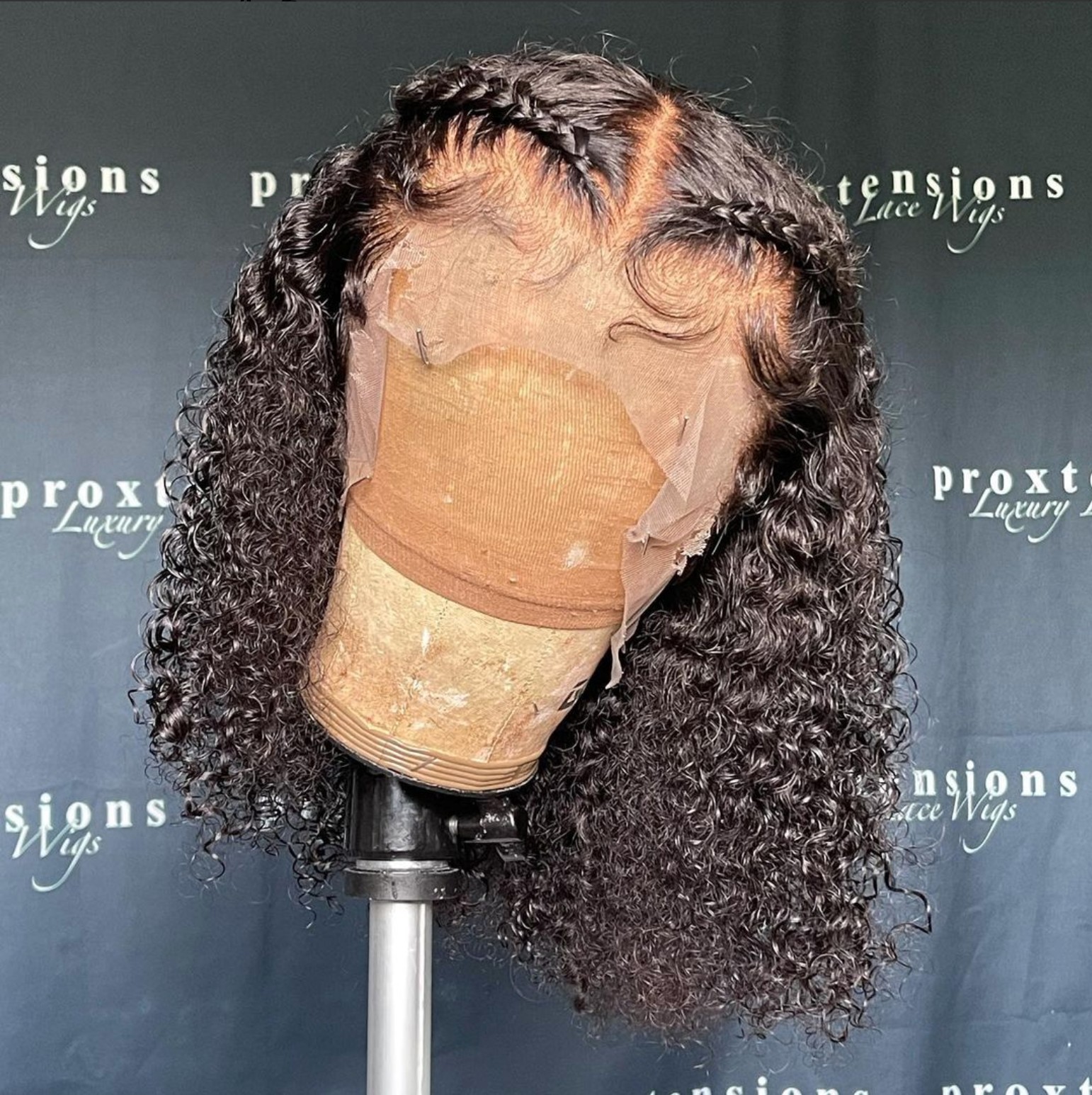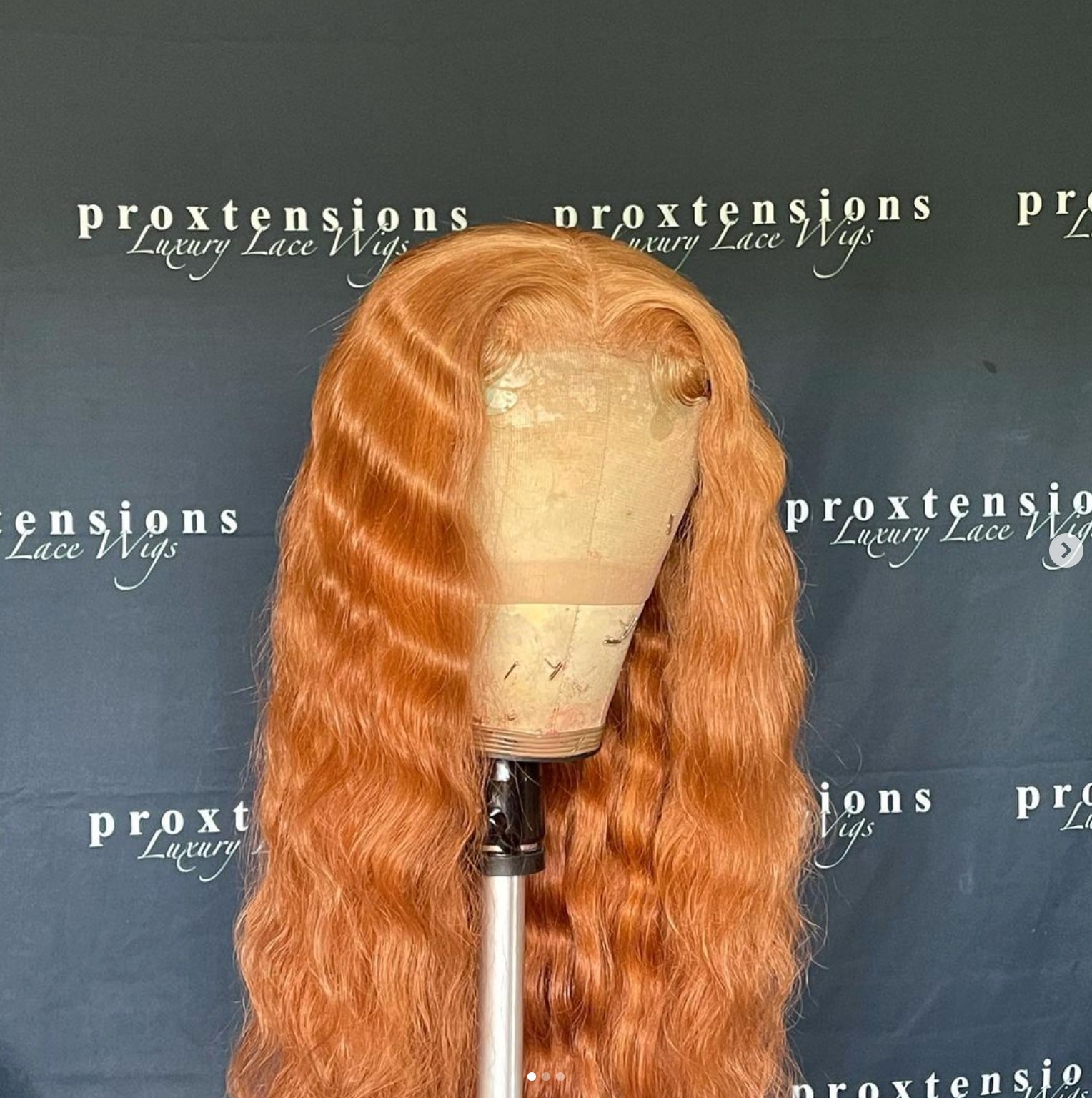 Suggest a Story:
 VoyageHouston is built on recommendations from the community; it's how we uncover hidden gems, so if you or someone you know deserves recognition please let us know 
here.