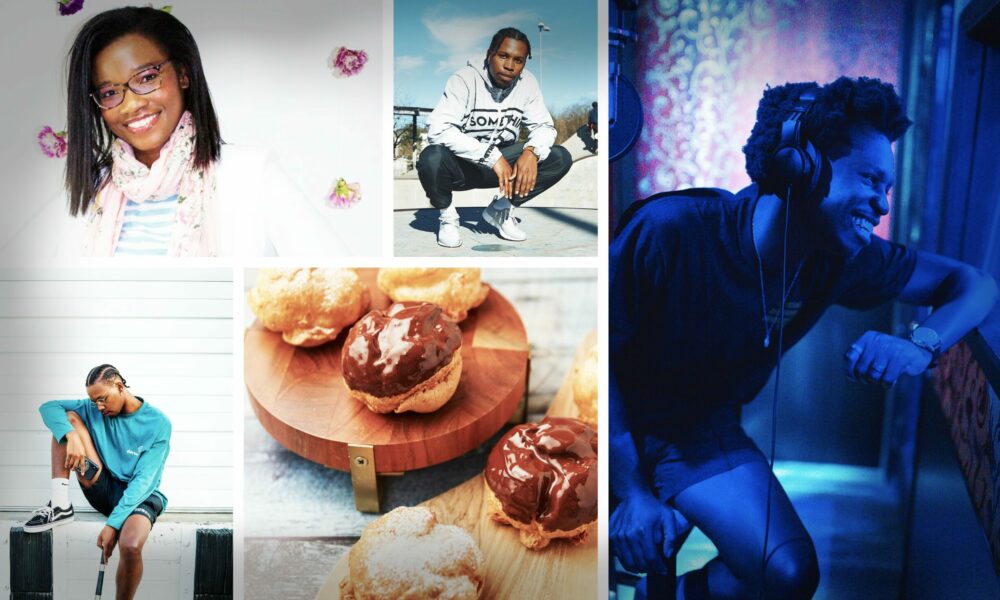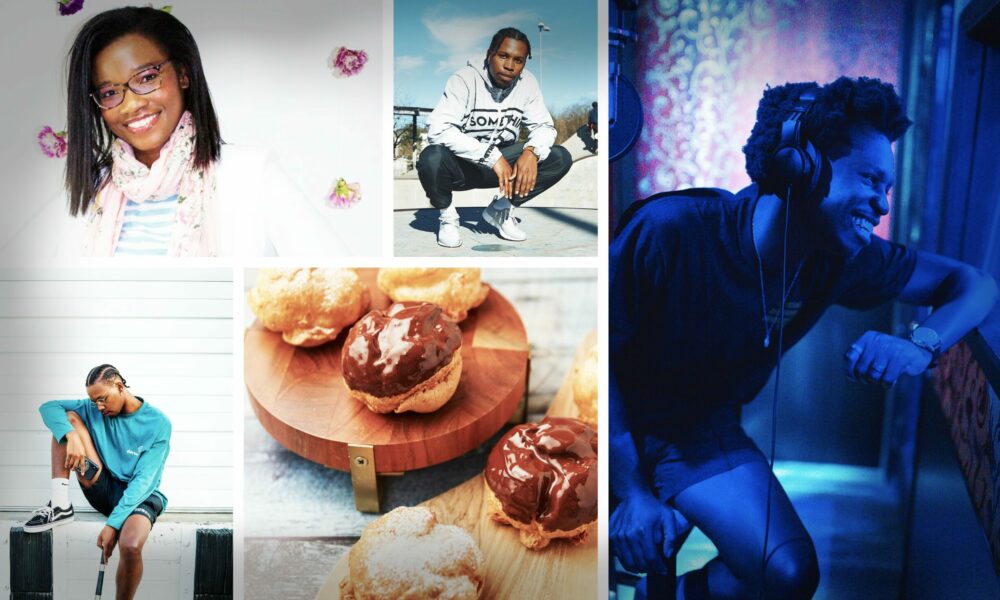 The heart of our mission at VoyageHouston is to find the amazing souls that breathe life into our city. In the recent weeks we've had the privilege to connect with some of the Houston's finest artists, creatives, entrepreneurs and rabble rousers and we can't begin to express how impressed we are with our city's incredibly deep talent pool. Check out rising stars from Katy and surrounding areas below.
Eric Leong

We first fell in love with Beard Papa's cream puffs while visiting San Francisco. The double-layered puff pastry was so unique – the cream was not overly sweet and we were obsessed with the dessert. After coming back from our trip in 2018, we submitted our application to open the very first franchise in Texas. We thought that these delicious Japanese cream puffs need to be shared with our fellow Texans. Read more>>
Nanan Konan

I always had a secret passion for playing with colors, shapes, and textures. I loved designing and drawing; Always trying to create something fun. Born in Africa I moved to France where I lived for 10 years before moving to the US 3 years ago, These influences are the essence of my design lines. In 2017, I chose to design and plan my own wedding. This journey deeply reminded me how much I had been fascinated by design and decoration ever since my childhood. I then decided to come back to this old dream that I had put on standby for a more "conventional" career. This was the birth of "OVA"! These three letters stand for "On Vous Attendait" meaning "We were waiting for you!" a French expression to share my leitmotiv "An atmosphere designed and thought out just for my Guest!" I have to say that I do enjoy every minute I spend creating these unique moments for a single piece or a full event, I always think of my flowers as an artful way to say something beautiful and warm while celebrating a unique instant. Read more>>
Mickey Woods Jr.

I fell in love with music at an early age. My favorite toys as a kid were always the ones that played some type of music. As a baby, I remember getting a small drum for one of my birthdays; which I'm sure my parents immediately regretted. I would stumble around the house beating on that small, plastic drum until my hand was tired of holding the attachable drumstick that came with it. In hindsight, I realize that this is when I started to become infatuated with rhythm. As a kid, I remember going to the local high school's football games and being mesmerized by the marching band's halftime show. If you're familiar with Southeast Texas high school football culture, you know that halftime of the football games are not the time to rush down to the restrooms or concession stands. In fact, the halftime show is often just as entertaining (if not more) as the actual football game. Although a lot of the time, I was mostly focused on the drum section, I do realize that these halftime performances introduced me to all the layers that can exist within music. Read more>>
Brandon and Mary Snyder

I suppose you could say our story began in 2015 when Brandon and I met while working at Taste of Texas in Houston. We started dating in the summer of 2015 and slowly became the top two servers to sell wine for the week and maintained our titles in "The Wine Club" that Taste offers to servers who sell a specific amount of wine each week. Our managers started to ask us if we went home and studied the wines, we told them no, we were just passionate about wine. Which we still are to this day as we love frequenting small wineries in the South Eastern part of Texas. Read more>>
Tanika Pruneda

I have been in the healthcare industry since I was 18 years old and after some time I had the opportunity to work for a well renowned plastic surgeon. Being there after several years I really developed a love of Aesthetics. After my departure there my wife and I chose to open our own Medical Billing company where we really enjoyed our new found freedom as far as being a new business owner however I realized after some time that I really wanted to be heavily a part of the Aesthetics side of everything. From there I went on to open my own business in body contouring and now have continued my certifications in permanent makeup and cosmetic injector. Read more>>
Michael Hardy Jr.

I've always had a love for good music and it's been a part of my everyday life. I don't think I go a single day without listening to some type of music for my mood. When I separated from the military in 2017 after 5 years it seemed like the entire world opened up and I was able to take any path I wanted to put my mind to. In September of 2020, I worked overseas in Afghanistan as a contractor to save money and start planning my next move. As I was in Afghanistan towards the end of the year I was thinking about what I could do to start my own business and potentially build a powerhouse record label for my love of music. I was never the Rapper or singer myself, unfortunately, but I knew I had a lot of talented friends and family that I know would love to be a part of something like this, and this is where Relevant Records was started. Read more>>
Frederick Williams

Hello! I started off working a lot of different auto industry shops from oil change places to tire shops to custom tire shops companies. Coming up as a kid, I always had a passion for cars. Being around my grandfather, we went to a lot of race tracks. When I was younger, my grandfather had a lot of vehicles and friends of friends who had nice cars. I experience all this at a young age. From there, I always knew I was a car fanatic. I would watch videos on tv and practice it at home long hours of practicing In my garage I was a very good hands on type of guy. I would work on my vehicles a lot. Read more>>