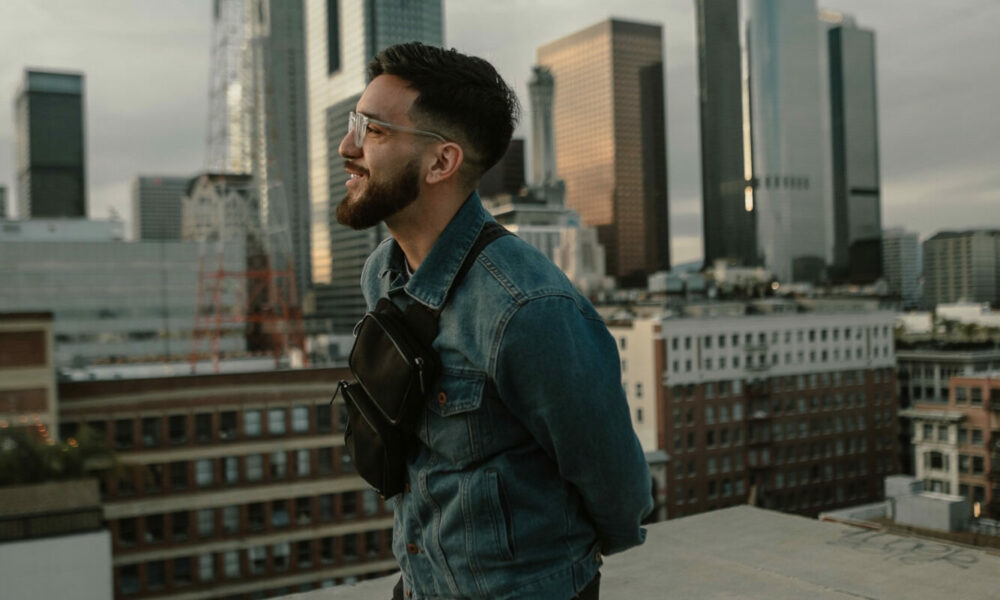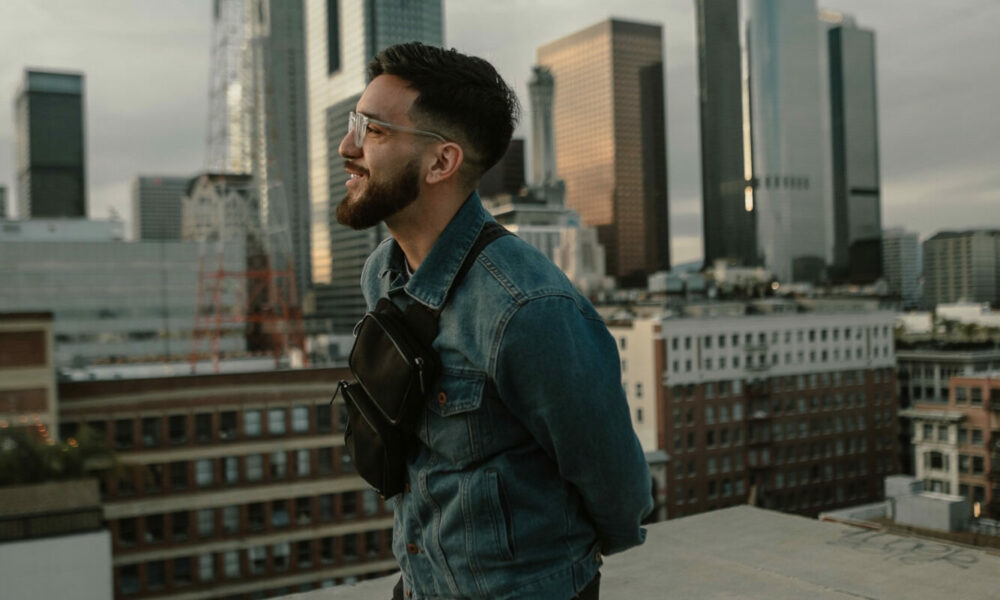 We're so pumped about our conversation with Jon-Michael "JM" Narvaez. Jon-Michael "JM" is a General Partner, Design Director and is also a content partner. Content partners help Voyage in so many ways from spreading the word about the work that we do, sponsoring our mission and collaborating with us on content like this. Check out our conversation with Jon-Michael "JM" below.
JM, it's been too long since we last connected. Thanks so much for taking the time to share your thoughts with our community again. Some readers might have missed our prior conversations, so maybe you can kick things off for us with a quick intro?
I am an entrepreneur with a passion for menswear, menswear education, and most recently, software engineering. In the last ten years, I have worked closely with other entrepreneurs, c-level executives, and senior leadership to create unique projects that increase brand awareness and help generate revenue.
A part of my portfolio is my footwear brand, Style by JM. All of the leather goods we produce are made in Almansa, Spain, and designed right here in Texas.
It's been a year since we've last interviewed you; what's new with Style by JM?
In 2020 I decided to take a step back and reevaluate what was important to me as a brand owner. The retail industry was facing many new challenges, forcing most of us to focus on a more substantial virtual presence and finding new ways to engage with our customer base.
This year we're re-launching Style by JM as an online store. Our new web app will feature new ready-made footwear for men and women alongside our By Request service, where you can completely customize your Style by JM leather goods.
Style by JM as a brand has been given a complete revamp internally to shorten our turn-around times on product development and offer more generous return policies for our customers who need to try before they buy.
What are some new challenges your business has faced since COVID? How are you adapting to the change?
What are some new challenges your business has faced since COVID? How are you adapting to the change?
The most significant challenge was getting in front of our new customers. In the past, I relied heavily on in-person networking and referrals, and with the shutdowns, that was impossible.
Our web application was the solution to our immediate challenges. The app is supercharged with the marketing and sales tools we'll need to maintain our current business book and reach new customers across the web.
What is the inspiration behind Style by JM's new ready-to-wear line?
"Timeless essentials for the modern gentleman." – French silhouettes, Italian materials, and Spanish craftsmanship inspire Style by JM's new ready-to-wear line.
I wanted to design shoes that can co-exist with current trends but also outlive them. The first phase of our launch will feature eight new designs that break down into three categories: Essential, Desert, and Artist Features. Of the eight, four will live as resident models with new materials available as time move forward, and the other four will rotate as seasonal pieces.
We noticed suits are no longer a part of the line-up. What's changed & why?
We noticed suits are no longer a part of the line-up. What's changed & why?
A part of our brand re-launch, we felt that custom garments would have a more vigorous growth opportunity with its own identity amidst our membership-based style agency, The Royal Gaurd.
As a company, we want our brands to lean more towards educating our customers on the importance of quality materials and craftsmanship and not be shadowed by the clothier business and everything that comes with it. Not that – that is a bad thing, but it's just not how we want to grow the garment program.
The Royal Guard – Style Agency caters to men and androgynous women who are looking to enhance their personal and professional image. TRG Memberships each include access to our knowledge pool, a discount on garments, and affiliate brand partners, along with some other features that can keep you looking and feeling your best.
Our garment program is scheduled for soft-launch for current members only in early fall 2021.
Do you have any pop-ups or in-person experiences planned in the near future?
Yes, we do!
In 2021 we'll host a re-launch party where guests can get their hands on some of the new pieces and experience a live art feature from Texas artists.
Follow us @sbjmfootwear and subscribe to our mailing list online for updates on time and locations for our next in-person experience.
Thank you so much again for sharing all of this with us. Before we go, can you share with our readers how they can connect with you, learn more or show support?
Instagram: @sbjmfootwear
Website: www.stylebyjm.com
Email: info@stylexjm.com
Contact Info:

Image Credits:
@desaesthetic – JM's profile image @porterhousela – SBJM Product Image
Suggest a Story:
 VoyageHouston is built on recommendations from the community; it's how we uncover hidden gems, so if you or someone you know deserves recognition please let us know 
here.