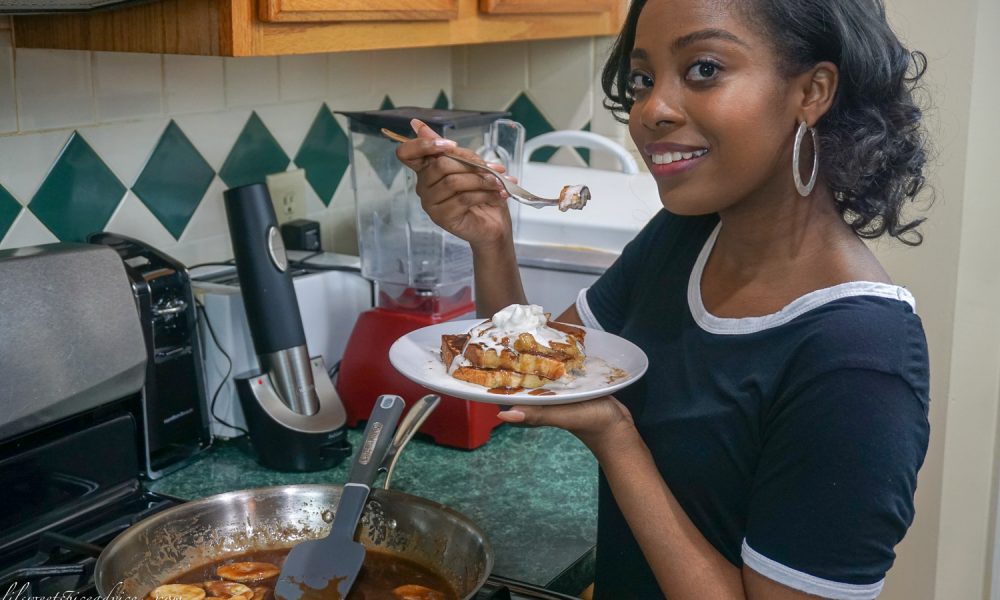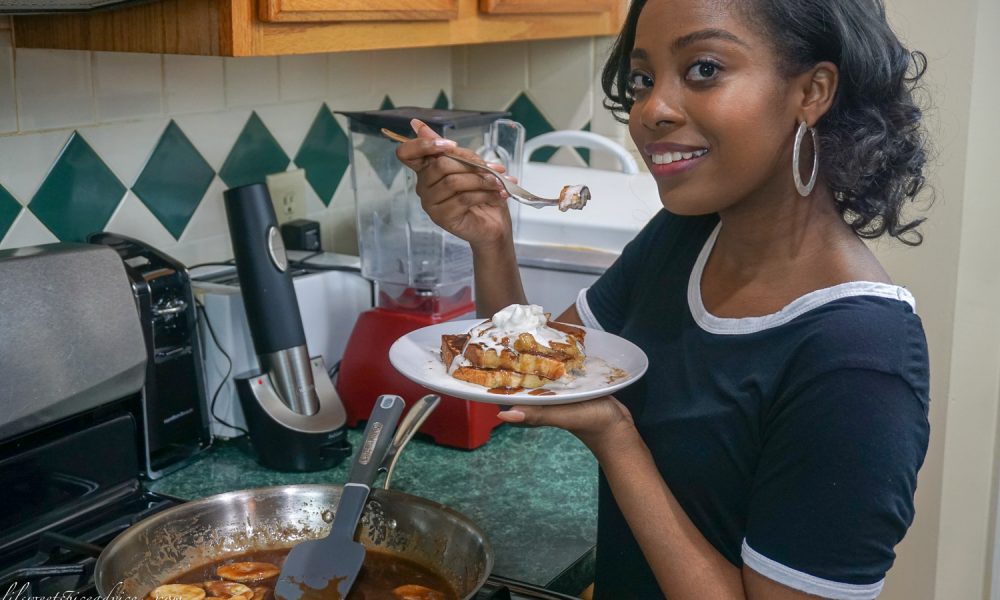 Today we'd like to introduce you to Brittany Hollie.
Brittany, can you briefly walk us through your story – how you started and how you got to where you are today.
My story starts in the kitchen with my parents at around the age of 5 or 6. My mom was an excellent baker and my dad is a great cook. I always wanted to be in the kitchen with them soaking up as much information as I could. I eventually moved on up from making bomb scrambled eggs to making the dishes that I saw crafted on Food Network by Rachel Ray, Tyler Florence, etc. Now, I wasn't on the level of the kids you see today on Chopped Junior but I could definitely whip up something greater than a bologna sandwich!
Being homeschooled up until 7th grade, I didn't really have many friends, so I spent my time in the kitchen or watching as many cooking related shows as I could. I knew I had a real passion for food and knew that I wanted to make a career around food one way or another.
My high school story isn't much different than any other kid that was teased and bullied. The one thing that made my high school story unique is my health challenges. I had probably seen about 10 to 12 specialists that had absolutely no idea what was ailing me. I struggled with acceptance from friends and my health made it that more challenging for me to keep friends. So, again, I spent my time in the kitchen when I physically could. My health really affected my school experience, one of my doctors had to write a note for me to be able to leave my class a few minutes early just so I could make it to my next class on time. There were many days where I needed assistance walking around school. Of course, there were times, I couldn't even make it to school. Despite all of my troubles, I made great grades and graduated at the top of my class.
I attended Texas A&M University to study Agricultural Economics because my dream was to go on to work for ConAgra Foods. Unfortunately, due to my health and other personal problems, I had to leave after the first year. I came on home and attended community college for a year and then transferred to the University of Houston's Hotel and Restaurant Management College. My health declined even further and made it hard to attend classes. As I was dealing with my health challenges my mom was battling cancer. I thought it was best to medical withdraw to get my health situated and to help my mom as much as I could. Later that semester she passed away.
As any child would feel after losing their mother, I suffered from depression. With my dad's encouragement, I began researching organic and whole grains baking. I tested recipes for about a year and then decided to open my online bakery, Piece of Paradise. I fell in love with shipping my desserts to people and catering local events! I knew I wanted to do more. Some people encouraged me to start a blog so that is what I did. My blog, A Lil' Sweet, Spice, & Advice is about sharing my knowledge on real food, health, and natural holistic living. I also share local restaurant reviews, but my true passion is developing recipes.
I have finally diagnosed about 2 years ago with Fibromyalgia, Myalgic Encephalomyelitis/Chronic Fatigue Syndrome, Dysautonomia, and POTS. I get to share my journey on the way to better health with my readers!
Has it been a smooth road?
It has been far from a smooth road and I have learned that that is okay and that is how it should be. No one ever has a smooth road to success. A bumpy road shapes us into the individual that we were meant to be. My health has been one of my largest struggles, but I've learned to accept it and try to heal myself and even if I cannot fully heal myself I hope to inspire people into persevering no matter the odds stacked against you. I have plans to develop restaurants, create pop-up events, and natural household products and I know the road to those destinations won't be smooth but I'm ready.
Another struggle that some people are afraid to address is a comparison. I am very guilty of comparing myself to other bloggers. I see how they have grown their blogs and then I end up comparing myself. Comparison is truly the thief of joy, it robs you of acknowledging just how far you have come and steals the joy of the ride to your destination. The way that society operates now with social media more and more people suffer from comparing themselves to others and feeling as if they are coming up short. I've had to remind myself that no one shares my exact circumstances so there is no point in comparing my progress to theirs.
My advice to young women is to embrace being unique. There is absolutely no one on this earth that is just like you. Of course, there are plenty of people that have lived similar circumstances as you but none have lived exactly like you, therefore you cannot compare where you are at to someone else that is where you want to be. Continue along your path, construct YOUR lane. There is no one that can take away your lane, there is no one that can imitate to your lane because you are unique and they are unique. There will be many young girls that will need to hear YOUR story so that they can construct their lane to go down their path. So keep on keepin' on!
So, as you know, we're impressed with A Lil' Sweet, Spice, & Advice – tell our readers more, for example, what you're most proud of as a company and what sets you apart from others.
As I said earlier, I am in LOVE with food! I always knew that I wanted to create a career around food and I have been able to do just that. With my blog, I get to share real food recipes, my health challenges, and health advice, natural products that I find useful, etc. I do not follow any particular diet because I think it's more important to focus on eating QUALITY foods such as organic fruits and vegetables free from chemical pesticides, grass-fed and pasture-raised meats, wild caught seafood, fermented foods, and drinks, etc. The closest thing to a diet that I follow is the Weston A Price Foundation diet. Making food from scratch and knowing exactly what you are eating is one of the most important steps to great health. I love being able to share my journey with my readers and having them join me on the road to a better life!
I am most proud of creating something that is my own and no one can take it away from me! I'm proud that I get to fulfill what I believe to be my life's calling, being a servant to others. It is an indescribable feeling being able to help people whether that is with leading a healthier lifestyle or helping them feel more confident in the kitchen with my recipes. Being able to expand my reach so that I can help more people is the goal.
Are there any apps, books, podcasts or other resources that you've benefited from using?
Since I'm a blogger I love reading other blogger's work. I learn so much from others that help me grow my business. Some of my favorite bloggers are Nagi from Recipe Tin Eats, Tieghan from Half Baked Harvest, Lindsay from Pinch of Yum, and Katie from Wellness Mama. These ladies are so inspirational and informative; I couldn't tell them how much I appreciate their work. And for all things health, I have to acknowledge the great work of Dr. Mercola and his partner Erin from Health Nut News.
My favorite app to use right now is Canva. Sometimes I'm too lazy to use Photoshop to create graphics and Canva makes life so easy! Tailwind is a game changer for Pinterest and Instagram users! It allows you to schedule posts, for Pinterest, it posts your items at the perfect times to increase engagement.
My favorite book right now is Cultured Food for Health which is about eating gut healing foods that are rich in probiotics. It's amazing how crucial it is to have your gut working optimally in order to be healthy. I like reading a lot of health-related books as well as general business books and self-help books.
Contact Info:
Getting in touch: VoyageHouston is built on recommendations from the community; it's how we uncover hidden gems, so if you know someone who deserves recognition please let us know here.