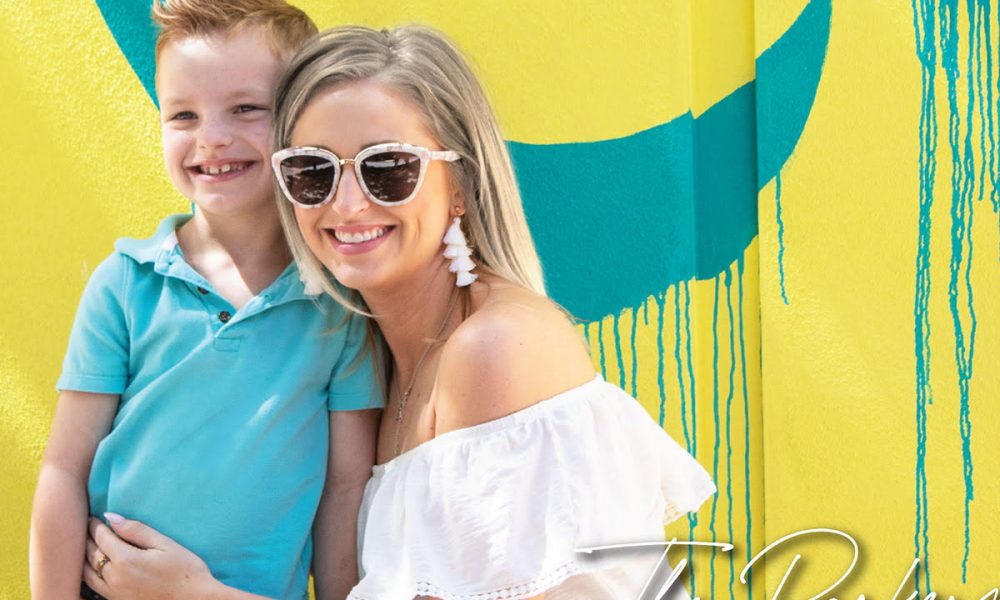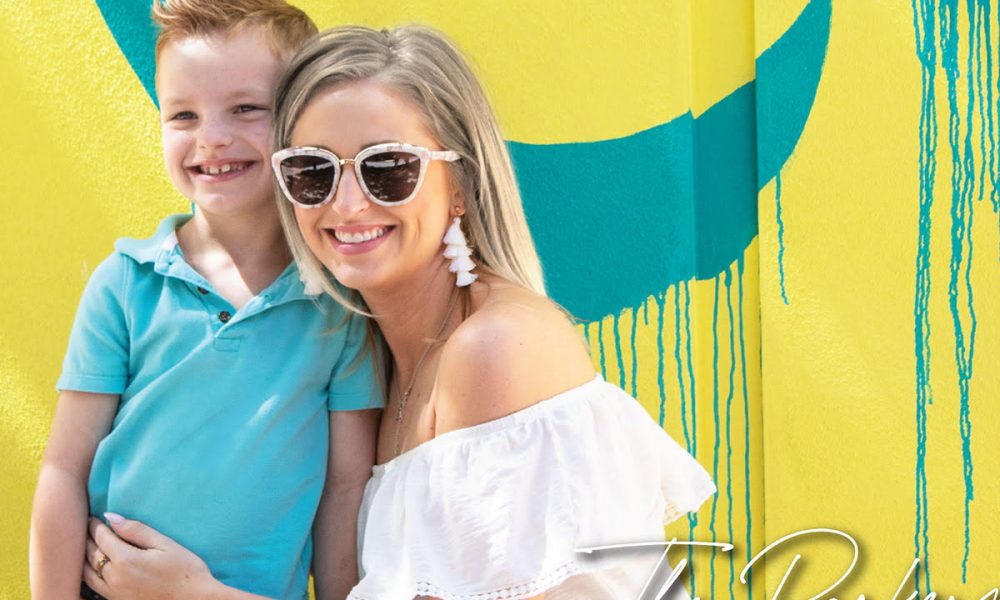 Today we'd like to introduce you to Candace Parker.
Candace, please share your story with us. How did you get to where you are today?
They say in life, people are either left or right-brain dominant. I am BOTH. Since I was a kid, I have found joy in everything artistic but also had a knack for business. When I was younger, my best friend and I would make candles and bracelets and sell them from my parents' driveway while the other kids sold lemonade. We thought we were pretty awesome businesswomen with a unique money-making strategy. I really wanted to buy that Slinky! My dad is an entrepreneur and business owner so I always saw myself following in his footsteps.
I started my marketing journey at Texas A&M ('08 Whoop!). I was longing for a more creative career than I could find right out of college so I enrolled at the Art Institute of Houston to get a competitive edge in graphic design. After having my son, Dylan, I leaped into the corporate world as a full-time graphic designer. I learned a lot about design and the world of marketing during my first few years on the grind but I also learned A LOT about myself.
I learned that my mental health as a mother is far more important than what anyone else thought about me, my lifestyle or my work. Frustration with the constant inner battle between mom and career combined with corporate restrictions on my creativity left me feeling wildly unfulfilled. So, I left. I quit my steady income job with great benefits to follow what my gut was telling me. This turned out to be one of the best career decisions I have ever made.
That led me to where I am today. I have a career with the freedom to put my son first and take care of myself in addition to growing as a businesswoman and a designer. I started Big Bunny Creative, a design and branding boutique, as a way to meld my lifestyle beliefs into my career and to utilize my skills to their maximum potential. I love what I do, I am confident in what I do and am eager for what lies ahead in my journey.
Has it been a smooth road?
Like most people in life, I have had my fair share of hiccups. Fortunately, I have a strong support system that helps me stay positive and guides me if I ever feel lost. Having my son right out of college was not in my original family plan. It was hard to see other people advancing in their careers while I would, at times, feel stuck. I was afraid that I couldn't take as many risks as I had a greater responsibility beyond myself and that my opportunities were limited.
I know many women that struggle with these same feelings. Once I learned to lean into that challenging aspect of my life and stop viewing it as an obstacle, things started to open up for me and it can for you too! Put yourself out there – get active on social media, go to events, talk to strangers and straight-up cold-call!
For me, I realized that there is a huge market of fellow mom-prenuers who need assistance in design and marketing their small businesses. I had found a starting point that made sense and that helped me get over the self-doubt. So, I planted myself and watched my business grow!
My advice to my fellow boss babes, starting out or well established, is this:
1. Know your worth – you do not have to settle or feel trapped. It may take a while for you to realize it, but your time will come, and you will slay!
2. Ask questions and LISTEN. Being receptive to criticism and open to change has made me a better designer (even if I didn't want to hear it).
3. Don't compare yourself to others, everyone has their own special story – embrace yours!
4. Most importantly, don't let them haters stop you from doin' your thang! (-Mean Girls)
So, as you know, we're impressed with Big Bunny Creative – tell our readers more, for example, what you're most proud of and what sets you apart from others.
I am a graphic designer, business owner and, at the end of the day, an art "nerd". I have worked at an agency for a few years but also manage my virtual agency, Big Bunny Creative. It has become the rebirth of my career in freelance. I specialize in all things branding – valuable design, printing solutions, digital services and developing strategy. I am also excited to be diving into the world of web coding – hence the "nerd".
I am known for being passionate and honest. This definitely comes across in my professional life and my designs. I take pride in my brand as well as my ability to not only educate my clients but develop strong bonds with them. They see that I love what I do – digging deep into brands and creating something really intentional with results. This is what makes me proud and what I believe makes my work stand out from the rest – Big Bunny Creative and myself as a whole passionately strive to simply do something good and meaningful in a world that sometimes needs it.
Often it feels as if the media, by and large, is only focused on the obstacles faced by women, but we feel it's important to also look for the opportunities. In your view, are there opportunities that you see that women are particularly well-positioned for?
Women are supportive by nature. I have found growth in my own success through simply being supportive of other women, rather than competitive. Creating a community of women who are your cheerleaders, and offering the same to them in return, opens so many doors that may have otherwise never been discovered.
This is where the golden ticket of opportunities for women lies. There are so many unique opportunities out there for all of us, and we can all offer our specific talents to each other to help grow this web and keep a strong foundation for our businesses.
Girl power!
Pricing:
Branding Consultation – FREE!
Logo Design – Basic Packages Starting at $400+
Graphic Design (brochures, signage, mailers, digital, etc.) – $50/hour
Printing Services – Varies by Project
Contact Info:
Suggest a story: VoyageHouston is built on recommendations from the community; it's how we uncover hidden gems, so if you or someone you know deserves recognition please let us know here.