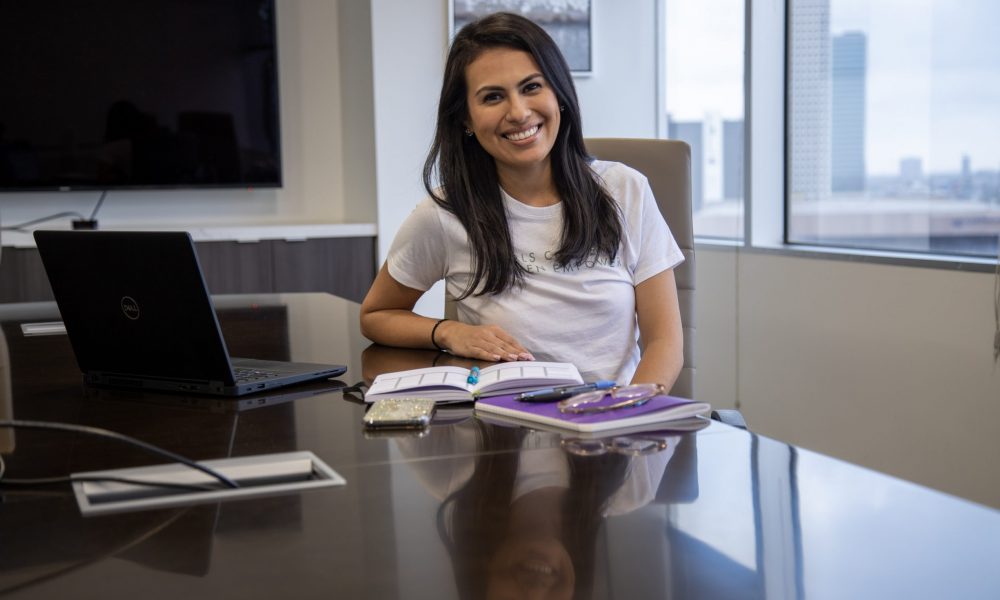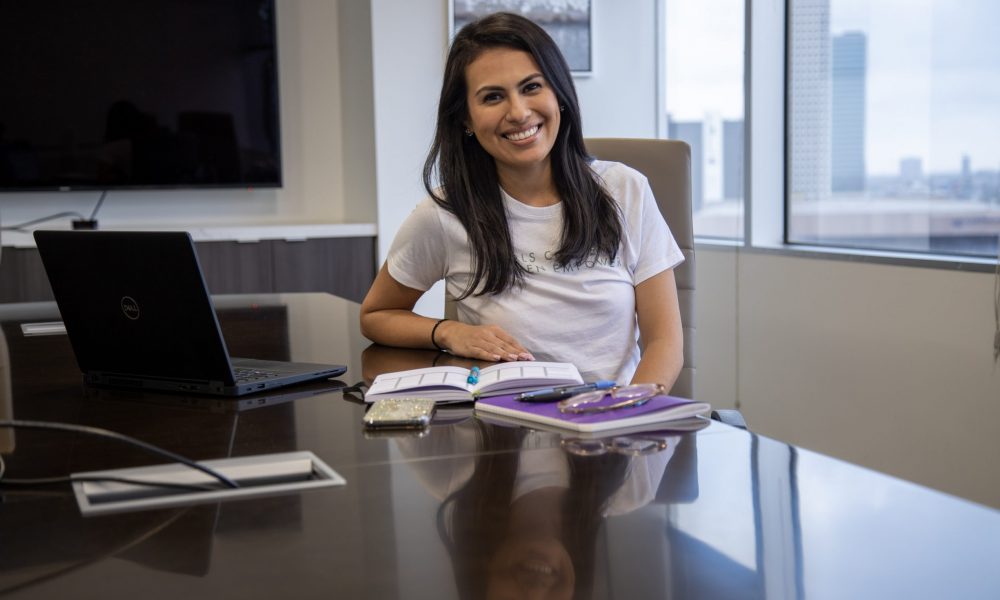 Today we'd like to introduce you to Heidi Andrade.
Heidi, can you briefly walk us through your story – how you started and how you got to where you are today.
I'm a first-generation Latina working in tech, born and raised in H-Town. I grew up in Sharpstown with an incredible single mother who is responsible for the woman I am today. After fleeing to the United States to escape El Salvadors' civil war, she managed to raise me despite insane obstacles and being constantly restrained by being undocumented. Her experiences shaped the opinions she had as a mother and from a very early age, I understood that my education was of the utmost importance for myself and her.
I graduated from the University of Houston with a degree in Marketing and a Sales minor and, like many college graduates, spent the first few years afterwards trying to figure out what I actually liked, what I hated, and what kind of person I wanted to be known for. Through the various positions, I held I finally realized that I actually loved the idea of being in the technology space but lacked the skills to enter this area. Fast forward to today and I now work as a Solutions Engineer genuinely enjoying every day I get to go into the office and learn more skills and have also started my own blog. My goal now is to continue growing my brand, encouraging those around me to #BeMighty and to continue building on the impact I want to make in our city.
Overall, has it been relatively smooth? If not, what were some of the struggles along the way?
I wish it was easy to list out the plethora of obstacles I've faced but, it's not! So I will focus on the ones that have been the biggest for me personally.
Firstly, for those of you who are the children of undocumented parents, I cannot stress this enough – no matter how hard or scary the battle with your parents and keeping them in the US may be, don't ever give up or let up on your goals or education. There were so many times in life where I felt completely overwhelmed by our situation and I'd allow that to take all my attention away from my school work or other responsibilities. Or I'd have those constant thoughts of "I'm not good enough" and would allow them to scare me out of taking bigger challenges. Your education is a priority honey, and you are less than NO ONE. The sooner those two things become clear for you, the sooner you'll get to where you want to go. Force yourself to step out of your comfort zone and aim for goals higher than you ever imagined, at worse you'll see that you can always brush yourself off and keep going, at best, you win.
Secondly, give every job your all, even if it's not yet your "dream" position. For most of us, our first, second, third, fourth (mmhm – I was that girl) jobs out of college are not our ideal roles, but all of them will teach you invaluable skills. Use your youth to build the resume you want (if a path in corporate America is the goal) and before you know it, you'll have just as many, if not more skills, than the candidates you're competing with only a few years after having graduated even if your GPA or your degree wasn't the exact "fit" for the job you dreamt of having right out of school. There's always a way, you've just got to be strategic and figure out the next best move if the cards don't happen to be stacked perfectly in your favor.
Thirdly, I've spoken a lot so far about being resilient, strong, determined, and all that sounds great – but the reality is that there will be days, sometimes even weeks or months, where you can't be ANY of those. This is probably my most important piece of advice – learn to ask for help and don't be afraid to lean on others. Sometimes, especially those of us who grow up with immigrant families or single mothers, because we're so used to family leaning on us, we tend to forget that we can do the same when we need help ourselves. I was well into my 20's when I realized that I needed to go to therapy and that on the most fundamental levels, I was not okay. Society has sort of allowed our generation to see depression and anxiety as a not really serious, "they'll be fine" thing when for many people it's a very serious problem. I started my blog when I was in this dark place. I had come to a point of realization that I wasn't alone and that a lot of my friends felt similarly as we navigated the growing pains of adulthood.
We'd love to hear more about your work and what you are currently focused on. What else should we know?
I am a Solutions Engineer which means I get to work hand in hand with our Account Managers to understand our prospects needs and create customized demonstrations in our software application to show them what improvements are possible for them. My previous positions in sales and as an implementation consultant inadvertently set me up to have the perfect skills for this role which I never even thought of as a possibility for myself years ago. Knowing that I work for a company where our customers are the priority is exciting, challenging, and extremely rewarding day to day.
I'm also actively trying to build my brand and create a space through @Mighty___Heidi where I can spread my message on the importance of staying up to date on what is happening in our political world today, trying new experiences and making time for hobbies, and being mindful of our mental health. This combination I think is crucial for us to thrive as young adults and positively impact our world. I want to create a world where women are informed, strong and able to see that sometimes it just takes one step in the right direction to get yourself on a path towards long term self-improvement.
Often it feels as if the media, by and large, is only focused on the obstacles faced by women, but we feel it's important to also look for the opportunities. In your view, are there opportunities that you see that women are particularly well positioned for?
This is a great question, and really, I think for us it's a game of changing our mindset and then just going for what we want. In my particular instance, I'm actually the first female (and Latina!) to have ever joined our team of Solutions Engineers. I didn't even realize this was what the situation was until I was a couple of interviews in and it dawned on me that my other teammates were males.
Had this been known to me prior, I think I would've been a lot more intimidated and I may have subconsciously psyched myself out. For those of you searching for upcoming opportunities, apply to them blindly. What I mean by that is, don't be bothered by the gender or ethnicity of whomever works there. It might be that no women have ever applied or asked for that opportunity and so only males are given the keys to that door because it happened by default. If that employer is truly looking for the best talent and the most skills, then you will never have to worry about your position being compromised.
I'm aware however, that this is the real world, and what is more likely to happen more often than not is that you're taken for granted for being a female in one way or another. If that's the case, evaluate the situation and if it's something that is detrimental to your future – leave. Your time and energy is invaluable so make sure that you are spending it only in situations/places where it is coveted and appreciated.
Contact Info:
Image Credit:
Heidi Andrade
Suggest a story: VoyageHouston is built on recommendations from the community; it's how we uncover hidden gems, so if you or someone you know deserves recognition please let us know here.