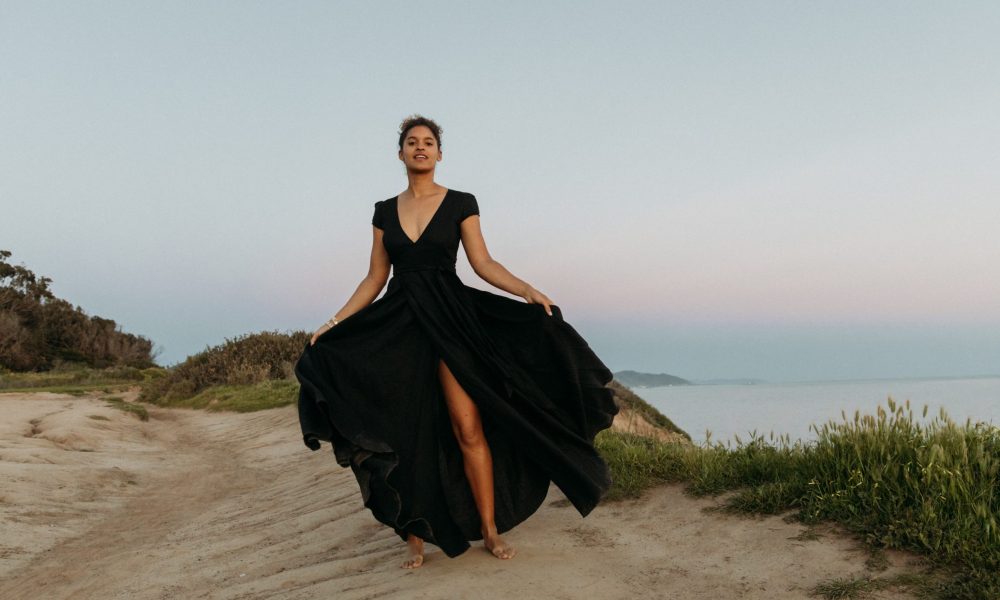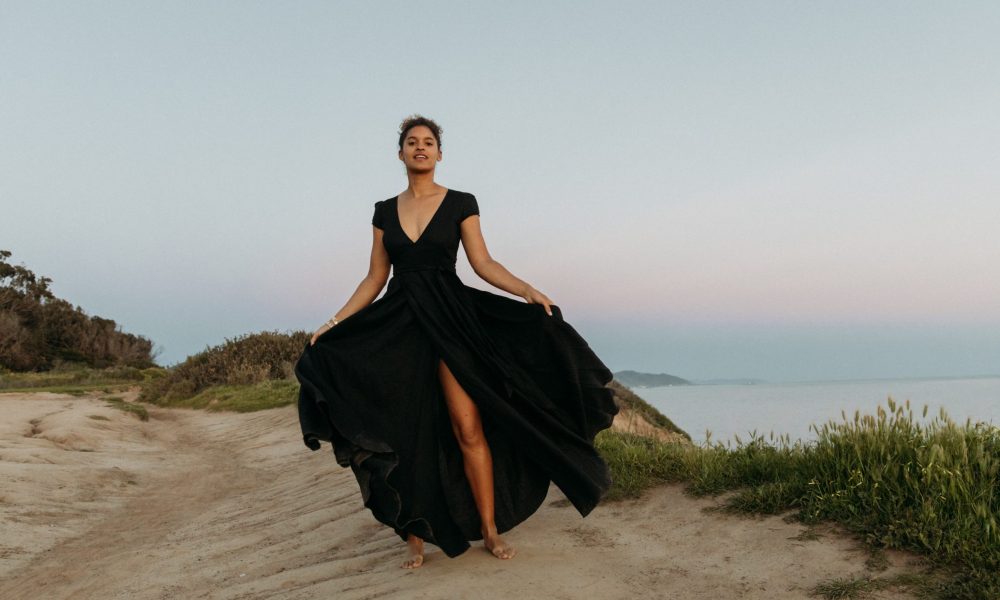 Today we'd like to introduce you to Riley Blanks.
Riley, please share your story with us. How did you get to where you are today?
I first picked up a camera when I was 15 years old. I had walked through the Brooks Institute of Photography in Santa Barbara; the hallways were filled with students' series. What struck me was the storytelling aspect of photography. It amazed me that imagery could act as a form of communication; when done with intention, many of the photographs I saw held just as much, if not more, impact than words. At the time, I was pursuing a professional career in tennis. Photography served as a medium for documentation. Always on the move, I loved that I could hold on to memories longer just by pressing a shutter. I was homeschooled for the majority of my teenage years but spent my senior year at Hathaway Brown in Shaker Heights, Ohio. They had a photography program there and the teacher took me under her wing, submitting my photographs for awards. My first was a Congressional District Award; I was flown to Washington D.C. to see my image hung in the U.S. Capitol. I went on to play division 1 tennis at the University of Virginia. It was there that I discovered the fine art program. Everything was done on film. The process was grueling, raw and humbling. I couldn't hide a bad photograph. Film exposed everything. In April of my freshman year, I made one of the most difficult decisions of my life: I quit tennis. In part, my decision was impacted by the photography program. The two schedules conflicted and I found myself thinking about the darkroom while I was on the tennis court.
My passion for photography aided in mending my heart from what felt like a break up with the sport. Portraiture was my immediate niche. I loved bridging the gap between me, the viewer and them, the subject. My final thesis, titled 'Stare', was a culmination of my relationships with those close to me. By engaging with loved ones in spaces where they felt comfortable, I was able to converse with them on a personal level, observing the expressions they gave me when they'd sigh, reflect and laugh. My camera became a vehicle, a passive bystander. It allowed me to sit longer, to stare deeper. I discovered an authentic, raw dynamic pause that occurred between subject and photographer, giver and receiver. The photograph was evidence of real human connection. The years between my graduation at UVa and present-day tested me. I didn't know what to do with photography and so I accepted all inquiries that came my way. I photographed everything from weddings to sports to corporate events. I worked in the service industry dreaming of a vision that didn't yet exist.
In the Fall of 2017, when my mental health tested me throwing me into a dark, existential crisis, I gave myself an ultimatum: If I didn't have a clear, social-impact-driven, photographic niche by January 2018, I'd move on. I started reflecting on the imagery I truly enjoyed making. I thought about the images I took for free. I sat with a quote that moved me: "Do that thing you do when you have nothing to do." I sifted through my hard drives searching for patterns. The answer was clear. I had photographed so many women – some clients, some friends, my sister and most notably my mom. My mom, who despite trauma, has thrived. Yet, like so many women, she doesn't know just how powerful she is. No matter how hard I tried, my words weren't always enough. I found that the images I took of her coupled with sentiments I shared with her had an extraordinary impact. I could literally show my mom her worth. Woke Beauty was born with my mom as its catalyst. I have built a business that empowers women to celebrate themselves through a photographic experience. My camera bears witness to the connection we create. It is the glue, the liaison, the observer. I think back through my journey and I'm struck by the common thread through every experience, whether an obstacle or a blessing, my work has always been a modality for transcendent communication.
Has it been a smooth road?
Adversity is a part of the mixture for a concrete road to success. No worthy journey is without struggle. One of my greatest challenges was honing in on my identity as an artist. I felt like I couldn't feel happy, comfortable or successful if I didn't have a crystal clear purpose. Oftentimes, what really affected me was how elusive and esoteric creative entrepreneurship felt. How was I supposed to have conviction around something so abstract? Regardless, I demanded high expectations and when I didn't meet them I lost confidence. In hindsight, I wasn't being fair to myself. There I was, fresh out of college without a clue. The self-created pressure and judgment only created paralysis and even desperation. Here's the deal: wherever you are right now at this moment in time is exactly where you're meant to be. And it's not necessarily because this is how the cards were laid; it might not even have to do with destiny or a higher power's plan. Your purpose in this chapter has in large part been created by the decisions *you* have made. You put yourself here and whether that feels good or bad isn't all that important because you get to decide. You get to choose what's next. It feels scary because sometimes there aren't answers; oftentimes uncertainty wins over and the future looks foggy. But none of that really matters because your life and your view of self is all dictated by your perspective. When I recognized that I had the power to alter my outlook on myself, my career and my journey, everything changed. I've mopped floors for a juice shop, carried trays of food into a gala, welcomed guests into a farm to table restaurant and photographed fans in a minor league baseball stadium. I remember feeling invaluable during some of those jobs. But where I am right now at this moment has been dictated by every single thing I've done in my past. I guess the lesson is: your reality is dictated by your perspective.
So, as you know, we're impressed with Woke Beauty – tell our readers more, for example, what you're most proud of and what sets you apart from others.
I am the owner and operator of Woke Beauty. I provide an uplifting photographic experience that liberates and empowers all women to celebrate themselves. The brand brings together a powerful, likeminded community in the form of gatherings and events, providing a space for inspiration, encouragement and inclusivity. Altruism sits at the center of my moral compass. I wanted to provide a service that didn't just fulfill my own creative identity, but (more importantly) enhanced other's lives. I have made it my mission to fill our societal downfall of insecurity, isolation, loneliness and digital overconsumption. My camera has become an excuse to get closer to others and to aid them in recognizing their worth. I created a process that does not exist in the photography industry. On the other hand, on a subconscious level, I developed a business that fits neatly within our female empowerment landscape. Presently, I recognize that this has had a great impact on my success. I'm running alongside a large, strong collective that has provided a lot of support, love and community.
I now provide three services: individual sessions that lead women through a liberating, therapeutic photography process, memberships for those in need of recurring content for their brands or businesses and portrait session gatherings that bring together a powerful loving community and allow women to indulge in a portrait session while being surrounded by supportive women encouraging them.
What do you feel are the biggest barriers today to female leadership, in your industry or generally?
When it comes to the soft, feminine skills needed for leadership in the workforce, women shine. We have a high level of emotional intelligence that, statistically, drastically outweighs that of men (and it's nothing against them, they have their strengths too!). We excel in self-awareness, empathy, adaptability and conflict management – all key qualities for any position. It's easy to look at the landscape and feel overwhelmed by the mere fact that we are outnumbered. But as a woman of color working in a field that largely under-represents my demographic, I believe that where there is a greater void, there is a greater chance.
Pricing:
My sessions start at $350. You can learn more on www.wokebeauty.co or contact me directly: riley@wokebeauty.co.
Contact Info:
Image Credit:
The image of myself was taken by Meghan Kay Sadler.
Suggest a story: VoyageHouston is built on recommendations from the community; it's how we uncover hidden gems, so if you or someone you know deserves recognition please let us know here.