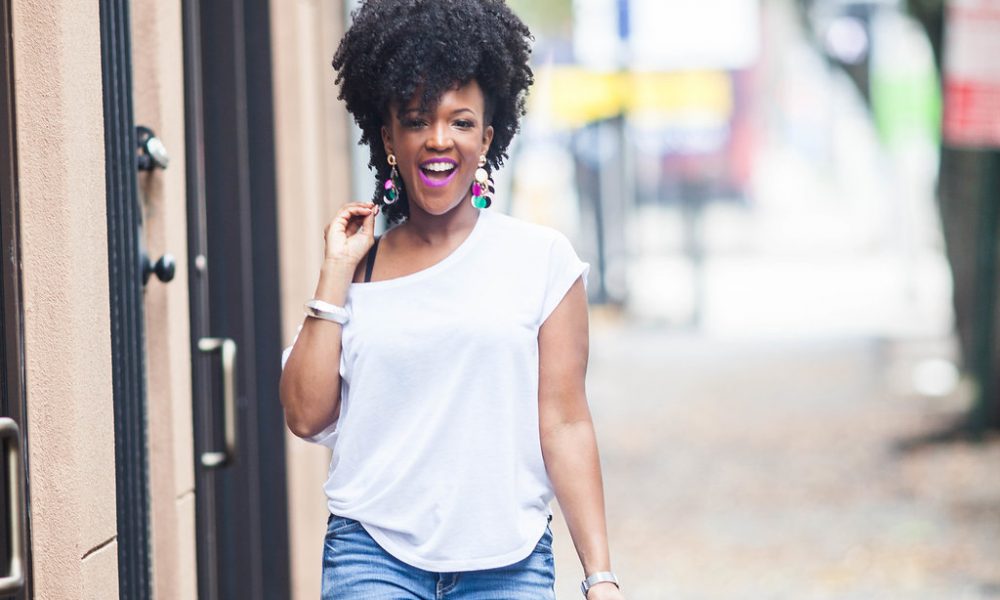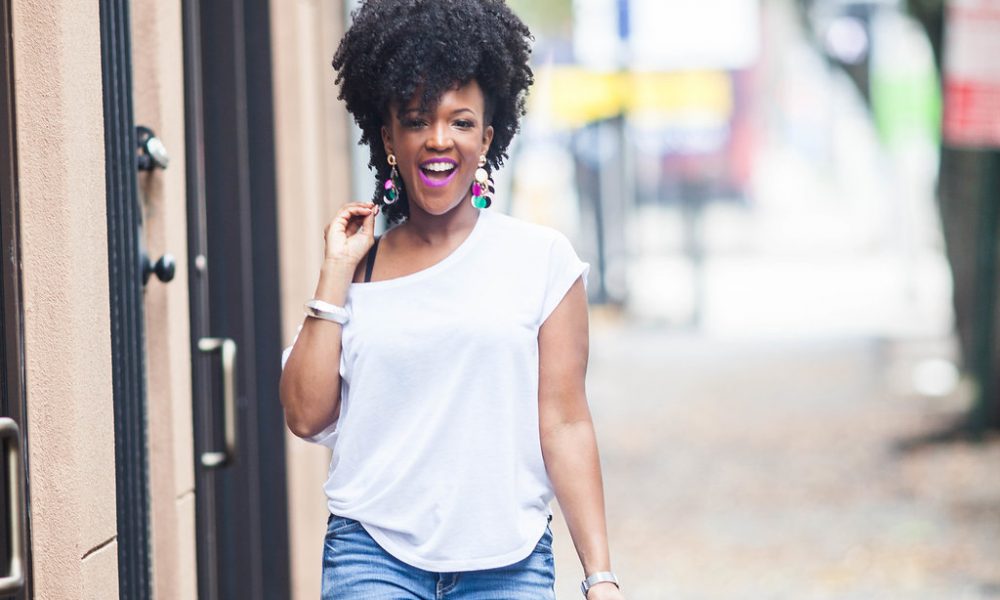 Today we'd like to introduce you to Tashell Williams.
Tashell, please share your story with us. How did you get to where you are today?
THE BEGINNING:
When I was a little girl, I went to the salon all of the time with my mom. I was always so excited to go to the "beauty shop" (what we called it back then) so I could hear the music playing, see everyone laughing/talking, see the beautiful transformations of not just hair, but confidence. I knew then the power a hairstylist possessed in making women feel good about themselves. I wanted to own a hair salon, so I could be around that energy all of the time. At the age of 11, I can remember coloring, cutting and styling my hair and getting in trouble for it. Lol. As I got older, I shared my gift of hairstyling with close friends in high school/college and family. Everyone always complimented my work, so I guess I was pretty good… lol. I decided to go to cosmetology school and see where my gift would take me. I received my cosmetology license in 1999. I still wasn't sure if I wanted to make being a hairstylist my career of choice. The stereotype of a hairstylist wasn't what I was looking to be a part of in the area I resided. I wanted to do hair, but I wanted to be in a professional setting to plant my roots and grow. I found The Root of You Salon and Day Spa! At the time, I was a full-time bank teller and I started assisting at The Root of You on the weekends. I was doing something I loved six days a week! I loved numbers, money, and hair!
THE TRAGEDY:
In the summer of 2000, I had a couple of episodes of minor shortness of breath. I ended up on the side of the road gasping for air as I called 911. The ambulance arrived and put oxygen on my face, checked my vitals and said I was fine. My mom insisted that they take me to the hospital anyway to get thoroughly checked out. When I got to the hospital, they checked me out and said that something was abnormally large on my right lung. They didn't think it was anything serious because I was so young, however, they told me to see my primary care physician to get further testing. After getting a CAT scan, they found that the upper part of my right lung was collapsed due to a tumor. They sent me to a pulmonary specialist which did a bronchoscopy and a biopsy of the tumor. He immediately thought the tumor was cancerous so he sent me to MD Anderson. Thank God, he did! The tumor which was called a Granular Cell tumor was not cancerous, however, it was VERY rare. It was so rare that it had never been found in the lung before. So, after much research on how to handle my case, I was scheduled to have surgery on December 13, 2000.
During the surgery, the doctors found that in 3 months the Granular Cell tumor had glued itself to my spine, vocal cords, and grew up my main airway. They had to remove my entire right lung and a portion of my main airway and re-attached it to my left lung. It was such an intense surgery that I coded three times. The doctors were surprised that I made it through the surgery. My recovery was extremely rough! I had heart failure, I caught an infection in my left lung that they had to compound medication to cure, and I caught pneumonia to name a couple of complications I experienced. The doctor told my family and friends to pray for me because I was very ill. I was in ICU on life support for one month and a half fighting for my life. Even though things didn't look great at the time, my mother told me that I scribbled a note to her that said,"God told me to chose life or death and I chose life. I am going to live." She was by my side the whole time praying for me and making sure I had the care I needed. That note increased her faith in my healing and recovery. At the end of February the next year, I was released weighing only 65 pounds. I had no muscle mass so I could not walk or do anything for myself. My doctors were in awe of me and called me a miracle. To God be all the glory for my healing! My doctor told me that I was the only patient that came that close to death without dying. He told me that I definitely have a purpose on this earth that I needed to fulfill. So, from that moment, I aggressively begin to seek my purpose. I needed to know what God created me to get accomplished for His glory!!
AFTER RECOVERY:
After lots of rehabilitation, I was at a place in which I felt normal again. In 2006, I decided to move forward with being a full-time stylist and where did I go back to? The Root of You… I loved the professional environment of working at the Root of You with professional clientele. They provided classes for us to grow as stylists, the hours were conducive to my schedule especially for being a single mother of two. I quickly built a clientele in one year and a half. There, I learned what I wanted in my salon and what I didn't want. In April 2008, I decided to step out on faith and open Euphoric Essence Salon. I remember being so nervous because cause I didn't know if the clients would follow me into my own business. I had Pastor Sydney Pennie come and pray over my business and God has truly blessed me. Business was pretty good, there were some ups and downs of course with any business, learning curves and development, but for the most part, it was good. I stayed booked and busy! I was so in love with connecting with women of all walks of life while laughing, sharing stories, using my hands and God's gift to make women feel good about themselves. There was just one thing that was unsettling to me; I was around chemicals 24/7 which was not good for my health. When the beauty industry began to shift to more women embracing their natural hair, I was not on board. I didn't think natural hair was beautiful and I wasn't going to try to convince someone to believe something that I didn't believe. So, there was a fork in the road in which I had to choose whether to get on board with becoming a natural hairstylist and learning something new or going out of business because that was the way I was headed with the change of the industry. I prayed about it. Well, I unexpectedly got pregnant and ended up having to stop working. I thought that was God's answer to my prayer to retire from doing hair.
THE CONNECTING PIECES TO MY PURPOSE:

During and after my hair career (the 1st time), I did a lot of things regarding business opportunities. I had a Mary Kay business, I was a financial advisor with WFG, and I was the owner of 22 Collectives Apparel. I was looking for that "THING" that God had for me to do for Him. At one point I felt like a failure because I didn't reach the level of success that I had planned for either career. Little did I know that God was going to use all of the trainings and connections to equip me for the journey that He had in store for me. After my so-called retirement from doing hair, I was a stay at home mom for four years, in that time I realized that a part of my purpose was to share my testimony with the world to give God glory for my healing. I opened 22 Collectives Apparel as a way to share my testimony and help others do the same. All shirts from 22 Collectives said "Tell Your Story, it Changes Lives". They were conversation starters to get people to talking about their testimonies. With that business I was given the opportunity to share my testimony on many platforms and connect with lots of beautiful people. My friend Michelle heard my story and thought I would be interested in having a healthier lifestyle. She introduced me to Jill who shared wellness with me and gave me lots of knowledge regarding ways to live a non-toxic life. I was blown away because all of this time I thought I was doing what was healthiest for myself and my family, but I wasn't. I immediately changed everything that I used in my home to safer products. I changed out my cleaning products, laundry detergent, soap, lotion, toothpaste, deodorant, EVERYTHING! I can honestly say me and my family's quality of life has been so much better. With my extreme love for hair, I tried their hair products and I was blown away. It made me remember how much I loved doing hair! I began to think about going back into the salon but this time in a different way. A NON TOXIC and natural way. In the meantime, I had gone natural myself by accident because I got a relaxer that was too strong for my hair. My hair would not stop shedding so I didn't get a relaxer for a long time. I began to fall in love with the natural hair that God had chosen just for me. This journey went beyond just the hair, I begin to really fall in love with me through this transition that started with hair. When I begin to dig deeper regarding the knowledge of the chemicals that we put on our skin every day, especially in the beauty industry, it was very disturbing to me. So, I took on the task to share this knowledge with everybody I encountered especially women and I didn't do so well. No one would listen to me! Lol. So, my husband Chris suggested that I go back into the hair industry and do something different and out of the box. Then everyone would listen…
CREATING MY OWN LANE!
So, in September 2016, I stepped out on faith again and opened Euphoric Essence Salon in Sugar land, Texas in Salons By JC! I didn't have anything! I remember my first client Ashley, which is also my longest client, sitting on a folding chair under the dryer. I'm so thankful for all of my clients especially the ones that have been with me for 13 years. When I didn't believe in myself, they always believed in me and the gift that God has given to me. They are my ride or die for real! They are the main reason that I am in business today. Ok, back to the story… lol. I started off with just a few clients and then I begin to post on Instagram and learn about hashtags, etc. The pictures on Instagram began to bring in more people into the salon. Who would've thought people wanted to know more about how to live a cleaner lifestyle starting with their hair? So, before I knew it, my clientele was rebuilt, but bigger than it was before. I couldn't believe it honestly. People would always ask me who could I refer them to because I was always booked, but I couldn't refer them to anybody because nobody was doing what I was doing. I had created my own lane of doing natural hair but in a non-toxic way. So, I knew it was time to grow bigger than just myself.
Within the first year of being back in business, I was asked to speak and educate at the Baltimore natural hair expo in front of 8,000 to 10,000 women. I was also a speaker at an event that my client asked me to speak at in which I shared a panel with Lisa Ray. I also launched my hair classes called The Euphoric Experience (now called Happy Hair & Healthy Body) in which I teach natural hair women what products to use on their hair and give custom hair regimens. So recently, God has moved me from 99sqft of space to a 1000 sqft salon! I have hired two employees to be able to give the same Euphoric Experience to everyone that walks through the doors. So, in a nutshell, God used my pain to develop purpose in my life. He used my gifts and talents to be able to share a way for people to live a safer and non-toxic lifestyle so that they can prevent themselves from sicknesses. Euphoric Essence is a salon that not only is a wellness salon regarding hair but it caters to the overall wellness of a woman. I am also a Certified Wellness Coach so there will be classes that are available to the clients that teach about every dimension of wellness so that they can learn how to be well. There are lots of great things going on with Euphoric Essence Salon and myself. I am launching my own product line called Cadence Taylor Organic Beauty at the end of this year. My goal is to travel the world sharing my testimony as a reason why women should choose safer products for hair and beauty. I will change the beauty industry in a major way!
Great, so let's dig a little deeper into the story – has it been an easy path overall and if not, what were the challenges you've had to overcome?
It has not been a smooth road at all. I am creating something that has never been done before so that always has its challenges when it comes to people understanding your vision and the value of wellness and beauty. Being the first African-American to ever attend my high school was not easy. Being the 1st person to have a granular cell tumor in the lung was definitely not easy! So, I know that God has prepared me for this journey. My struggles have been encountering people that are closed-minded, being consistent even through rejection, wearing too many hats and duplicating myself.  My advice to anybody that is just starting their journey is pray for Godly wisdom and knowledge. Use your talents and gifts to do what you love that HELPS OTHERS. Find your purpose, which will lead you to your niche. Always be open-minded, transparent and coachable. There will be lots of rejection along the way, but it doesn't mean that you're not going in the right direction, it just means that you're going against the grain doing something different. Be consistent and do the work even when you don't feel like it! That's when success begins to happen. Run your race with your blinders on, meaning don't compare or be distracted by others and what they are doing. Run your race! It will look nothing like someone else's and the reward will be the ultimate fulfillment, which is priceless.

Please tell us more about your work, what you are currently focused on and most proud of.
I am a natural hair stylist, certified wellness coach, and an educator. When I am behind the chair, I specialize in natural hair but everything is non-toxic of course.:) I love to do everything from silk presses,two-strand twists, natural hair maintenance, flats twists, wig braid down, etc. I'm really big on hair care and maintenance of natural hair. I teach classes called Happy Hair & Healthy Body that help people find the right products for their hair porosity and texture. I am known for being the total package when it comes to being a hairstylist. I'm very professional and very knowledgeable when it comes to my craft. I am extremely picky about my own hair so that spills over into how I am regarding my clients' hair as well. I am known for growing hair and making it extremely healthy. I am very compassionate and genuinely care about each and every one of my clients. What I'm most proud of is providing a safe, eco-friendly, non-toxic space where women can come and relax while they receive one on one pampering. I provide excellent customer service from the start to the end of each service catering to each woman specifically for what they need. What sets me apart from other stylists is my consultation, which is the foundation of our client stylist relationship. I ask questions not just about hair, but about water intake, vitamins intake, meds, etc. because all of these things affect the hair and physical wellness. I listen to my clients when they communicate their hair concerns and hair goals. We come up with a custom plan just for them to reach their goals. I say, "NO!" If they're asking for something that would jeopardize the health of the hair because I'm all about what's in the best interest of my clients' hair.
Euphoric Essence Salon is the place where wellness meets beauty and that puts us in our own lane. Euphoric Essence is all about the overall wellness of a woman.  We will have classes for our clients to educate them on the 7 dimensions of wellness that keep them in balance. Everything in the salon's environment is non toxic, from the plants, cleaning products, detergent that the towels are washed in and the essential oils diffusing into the air. We are in definitely out of the box and disruptive in a great way! Come and have a Euphoric Experience!

Often it feels as if the media, by and large, is only focused on the obstacles faced by women, but we feel it's important to also look for the opportunities. In your view, are there opportunities that you see that women are particularly well-positioned for?
I feel that woman are well-positioned for anything they put their minds to. We wear so many hats and go through so many challenges that we are well-positioned to help each other because our experiences connect us. We are strong nurturers so any opportunity that we can build and enhance anything, we are well-positioned for it.
Contact Info:
Image Credit:
Photographer: Charlene Jones w/ Ipoetic Photographers & LV Davis w/Pics by LV Photography
Getting in touch: VoyageHouston is built on recommendations from the community; it's how we uncover hidden gems, so if you know someone who deserves recognition please let us know here.