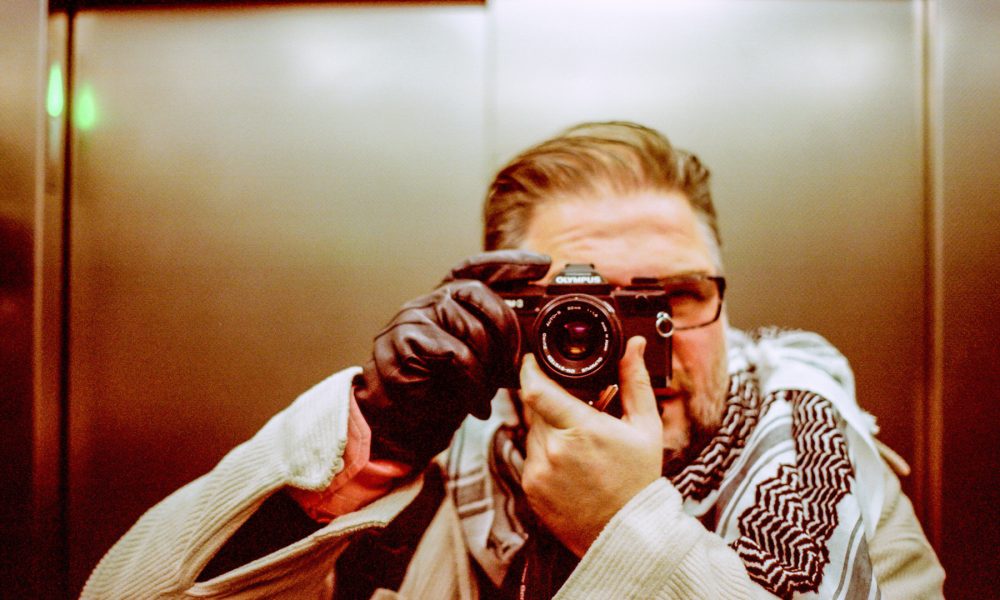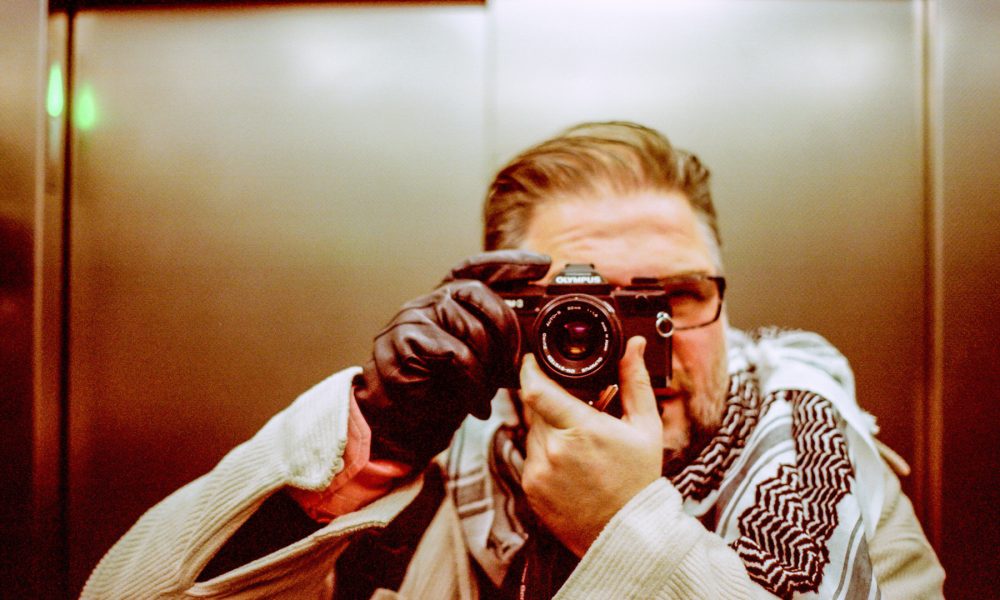 Today we'd like to introduce you to Achim Burgardt.
Every artist has a unique story. Can you briefly walk us through yours?
Photography is somewhere between a hobby and an obsession these days. It started in high school in Germany during project week some 30 plus years ago. I shot a lot during that time and developed in the school's darkroom. Unfortunately, most of that work is gone and lost during many moves around the world.
There was a long hiatus, a family and a career outside of photography of course required my focus and undivided attention. During that time, I was doing snapshots only. Utilitarian photography to capture life, family, vacations, scenery. About 5 years ago, things in my life changed drastically and my desire to pursue a hobby to balance some of what life and career presented lead me back to photography.
I am calling Houston my home for the last 7 years. It is here where my photography really took new forms and I found passion in portrait, fashion and editorial photography. I also venture into street photography every once in a while, especially during the cooler winter months here in Houston or whenever I travel.
In 2016 I became a member of the Film Shooters Collective (IG #heyfsc), an international group of select photographers and analog enthusiast that carry the message and the craft of film photography to the world.
Please tell us about your art.
I shoot film. I love the challenge of shooting film.
Digital camera technology has made it easy these days to compose and properly expose an image. A quick setting in your camera's menu and you have a choice of grid overlays. Fibonacci, rule of thirds, golden rule, you name it. Focus peaking – the areas of focus shows colored in the viewfinder – and there's no need to shoot an image out of focus ever again. Histogram right on screen and you know whether highlights and shadows are done right. Chimping and chimping again (that's looking at the LCD screen to see if the image is right), to get the best possible shot.
Don't get me wrong. Photographers do great stuff with digital equipment. I follow many of them and appreciate and admire their work. To me though digital photography today has become too much of a commodity. Too perfect. The entry barrier is low. Yes, the equipment doesn't make the shot. But I tell you, it makes it so much easier. You keep clicking away because storage is cheap.
A photo shoot with several hundred images is not a rarity. 20 frames will be good. Two to five frames may be excellent.
To me, getting the shot is only half the work. In the world of film, you come back from a shoot let's say with 2 rolls of film. One black and white, one color. You select the film for the shoot. Fuji Velvia for landscape. Kodak Portra for daylight portraits. Or Kodak Vision 3 motion picture film that someone in Taiwan converted to roll film for photography. It's balanced for tungsten light for low light night shots. Ilford HP5+ that you can use from bright daylight or push to 3200 ISO (some push this film way beyond 12600 ISO!) or a personal favorite, Adox Silvermax, made by a boutique manufacturer in Berlin that revived and further developed the Agfa recipes. Or maybe you shoot expired film and be surprised how the colors turn out. Sometimes the images turn purple or green … similar to that filter that you use on Instagram to make your selfie look vintage.
Then you come home after the shoot and you send the images to develop. You wait. A couple weeks or more at times. Maybe your film was sent to Taiwan and you hope and pray that customs works out in your favor. Or you develop yourself, as I do when I shoot black & white film and you have a laser sharp focus on getting the process right. There's no reset. There's no Ctrl-Z. The development process is actually surprisingly simple. The feeling of accomplishment is rewarding every time I roll a film off the development reel. It's a feeling of having crafted something. "Cookbooks" or user forums have recipes for film and developer combination. Or of course you can use an app. You can develop in chemicals, in coffee, in juice. You can follow the recipe or you can dilute heavily and stand develop, leaving the film "in the soup" for hours.
I use what's called a hybrid process. Shoot film, develop the negative and then scan the negative to make a digital image. I then post that image online or I print. In the future I want to go back to darkroom printing. A step at a time. Much re-learning has to be done for darkroom process.
When shooting film, I try to get everything right in camera. Ideally, I won't crop or straighten. Maybe slight adjustments in Lightroom, my post processing tool of choice for digital raw images and scanned negatives, but only as much as one would do in a darkroom. Contrast, dodge and burn and some removal of dust specs. But often I just embrace the imperfection and for sure the grain that comes with shooting especially higher ISO film.
Two rolls of film … that's 72 images. 20 will be good. Two to five may be excellent. The process to get there was exciting and deliberate and the outcome uncertain to an extent.
We often hear from artists that being an artist can be lonely. Any advice for those looking to connect with other artists?
Seek out a group of likeminded people. Facebook and Meetup make it easy to get connected and get out and shoot. When I first got to Houston in 2011, I started attending some of the meetup events and workshops in the area.
For portrait photography, I can recommend Texas Photo Shoot Workshops. The organizers Robin and Mark Binder run the Binder's Garden Venue in Needville TX and they have excellent mentors and staff guiding you through setup, posing and everything you want to know. They always put on great, themed shoots. HoustonPhotoWalks is another large and active group on Meetup.com and Facebook. Joe Lippeatt and team do a fantastic job of organizing unique photo walks.
Or you can join one of my two groups on Facebook. I organize the Sugar Land Photography Group and Photography Houston. Those two have been a bit inactive over the past several months due to some shift of personal focus, but we'll pick up activity soon again, which I am excited about. One of the first events I'll restart is the "crappy camera shoot" in which you bring your lowest end camera and create awesome photography. Join and lookout for the events.
How or where can people see your work? How can people support your work?
My work can be seen on my website (www.burgardt.com) and my Instagram (instagram.com/achim.burgardt.fotografie). In the next several months I plan on realizing one or the other project I have been dreaming up and will seek to show my work in local art galleries or at art crawls. One of these projects is expressive portraiture of the survivors of the Santa Fe school shooting, scheduled for August of this year.
Contact Info:
Image Credit:
Masha Rizzi, Lori Samantha Leighton, Grace Ojionuka, Leticia Ribeiro, Roza Sampolinska-Bailey, Rebecca Chirich, Heather Jae Lyons-Zinczyn, Melanie Letot Allison, Amanda Haley-Johnston, Victoria Ashlee.
Getting in touch: VoyageHouston is built on recommendations from the community; it's how we uncover hidden gems, so if you know someone who deserves recognition please let us know here.