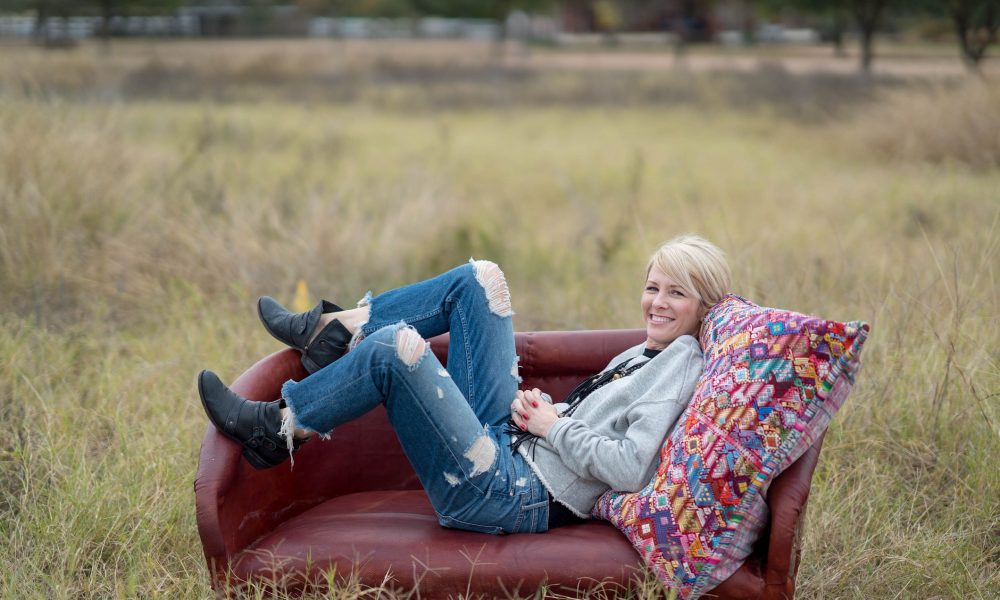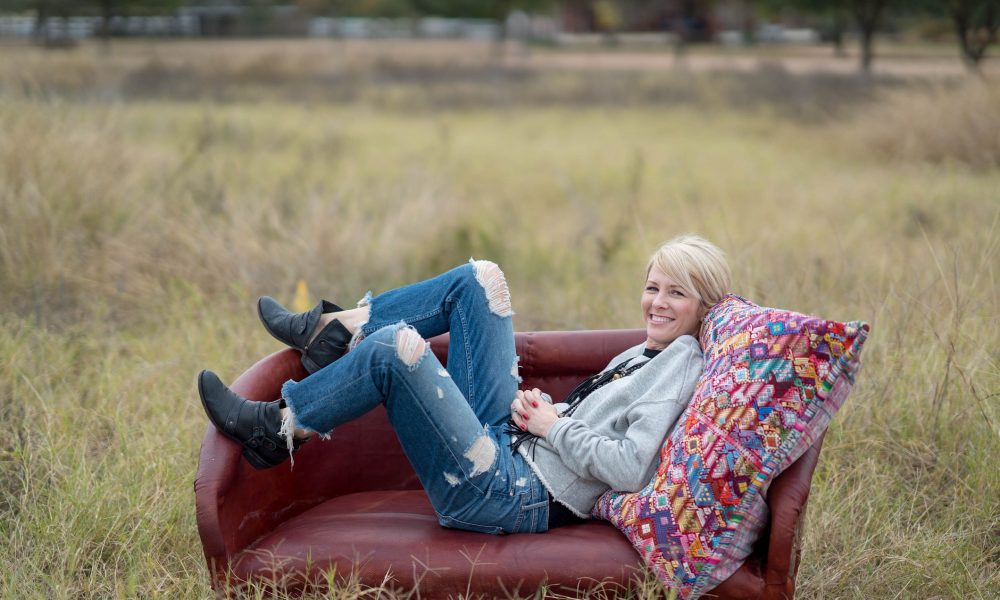 Today we'd like to introduce you to Aimee Woodall.
So, before we jump into specific questions about the business, why don't you give us some details about you and your story.
I didn't start off as an activist, I never daydreamed about being an entrepreneur.
It was 2009 – the heart of the recession – when I, like many others, hit a wall. After a decade working in the creative industry, I was tired of the way things were and saw an exciting shift in the way brands and consumers were connecting. Social media was becoming mainstream, just as consumers were tightening their belts and rethinking their loyalties. New expectations were on the rise and they excited me. We were in the middle of a moment—a moment full of potential to change the way we used our creative powers.
The world was changing. Simultaneously, I was feeling unfulfilled with the work. Around that time, I read a statistic that, on average, people spend around 90,000 hours at work in their lifetime. (Holy shit.) And at the pace I was going, I was on track for what felt more like 190,000. I was exhausted. Bored. Frustrated. I was tired of thinking in terms of work-life balance and burned out on working around the clock for clients I didn't believe in. I was questioning everything.
I was changing.
So, one Friday, I got mad enough to quit my job without a plan—but with a purpose. I spent the weekend contemplating open agency positions advertised online (job descriptions that sounded just like where I came from—no, no, no). I spent an evening drinking margarita talking with a dear friend talking deeply about finding work with meaning. I spent time thinking. And Monday morning, much to my delight, I got calls from four of my best clients who made me believe in what could be. There was a better way and space for it. That week, I took a long road trip and a deep breath and launched The Black Sheep Agency.
Overall, has it been relatively smooth? If not, what were some of the struggles along the way?
Growth is always a challenge, but we've built a strong culture that attracts amazing talent with deep conviction for creating positive change. Culture has been a top focus for Black Sheep since day one. How can we create a place where people love the work, love the people and love the mission? This was my most significant goal.
In 2014, we became an official B Corporation, a new type of company that believes in people using business for the power of good. Earning this status was challenging because it required we provide proof of our impact in ways we hadn't yet considered, but the time invested in it laid critical groundwork for us continuing to measure and report out on our impact. This changed the way we choose the clients we work with and the projects we pour ourselves into, and many saw it as a tremendous risk. Would we turn business away if we didn't believe it to be impact-driven? You bet we would. And it was a risk, but it was the smartest decision I've made as an entrepreneur.
It required that we get super specific in describing the work we do, the kinds of clients we do it for and the best timing for investing in working with our agency to create a shift with your brand or organization. We defined the three categories of clients that would check the impact box (nonprofits, civic organizations and for-profit companies committed to balancing purpose with profit). Knowing so specifically who was right for us—who we could really work with to accelerate impact—allowed us to say "no" with greater grace, and it also brought more of the right kind of client to our doorstep.
The Black Sheep Agency – what should we know? What do you guys do best? What sets you apart from the competition?
Simply put, The Black Sheep Agency is a brand strategy firm that works on impact-focused projects. We passionately serve nonprofits, civic organizations and for-profit companies who prioritize social responsibility and balance purpose with profit.
Our mission: "To shock. To awe. To be the agency that changes minds and accelerates impact." The world doesn't need more marketers, it needs more activists. It needs more people willing to stick their neck out for what's important and stand up for what's right. We are unwavering in our commitment to activating people around things that matter and use our creative talents to help smash the expected into bits.
I am proud of a lot of things, but these come to mind in a quick brainstorm:
-Surviving and thriving 9 years in as an entrepreneur, still as excited about our mission as I was on day one.
-Building a company of fighters for good. 14 one-of-a-kind brand activists that show up every day, giving their whole selves, making things happen for our clients and making this feel less like work to everyone around them.
-Showing my 15-month-old son, Wilde, what a hard-working, spitfire mother can accomplish in her community and the world, helping to build a better future for him while staying a kickass mom too.
-Working with Barack Obama his final year in office to change the way our government shows up and stays accessible to Americans online.
-Driving strategy for countless nonprofit and City of Houston initiatives to build a stronger Houston, leveraging the unmatched giving spirit of our city to build movements that led to greater action.
-Being on the road to hitting 2 billion impressions on the Better Make Room campaign, a project we've been working on with Michelle Obama for the past 3.5 years.
-Helping, as a part of an amazing team, to turn BakerRipley (when it was Neighborhood Centers, Inc.) into a household name.
-Seeing Holocaust Museum Houston's The Butterfly Project at the United Nations and knowing our fight against hate is resonating globally.
-Supporting our incredible city of Houston after Hurricane Harvey by using our creative skills to, together with our partner LOCAL Magazine, set up a pop-up distribution center ("The Giving Hub"), ultimately collecting and distributing more than 100,000 goods to Houstonians and Texans in need.
What is "success" or "successful" for you?
My definition of success is looking at our work and knowing that it changed the trajectory of things. It's not centered around growth or profit, although those things naturally come when you're driven by a purpose. It's about shifting thinking and behavior that genuinely accelerates impact. We want to know that our work mattered and that it made our community, the region, the nation and, even, the world a better place.
Success is also about having a good time and working with good people. This work is incredibly hard; changing behavior and getting someone to look at something differently is not a simple task. Competing for attention in a noisy world is a challenge and staying ahead of technology, trends and other forces is a constant grind. At the end of the day, we want to be exhausted for a good reason and surrounded by partners we love and trust. And then we want to go have a cocktail with those partners and toast the progress we made together.
Contact Info:
Getting in touch: VoyageHouston is built on recommendations from the community; it's how we uncover hidden gems, so if you know someone who deserves recognition please let us know here.