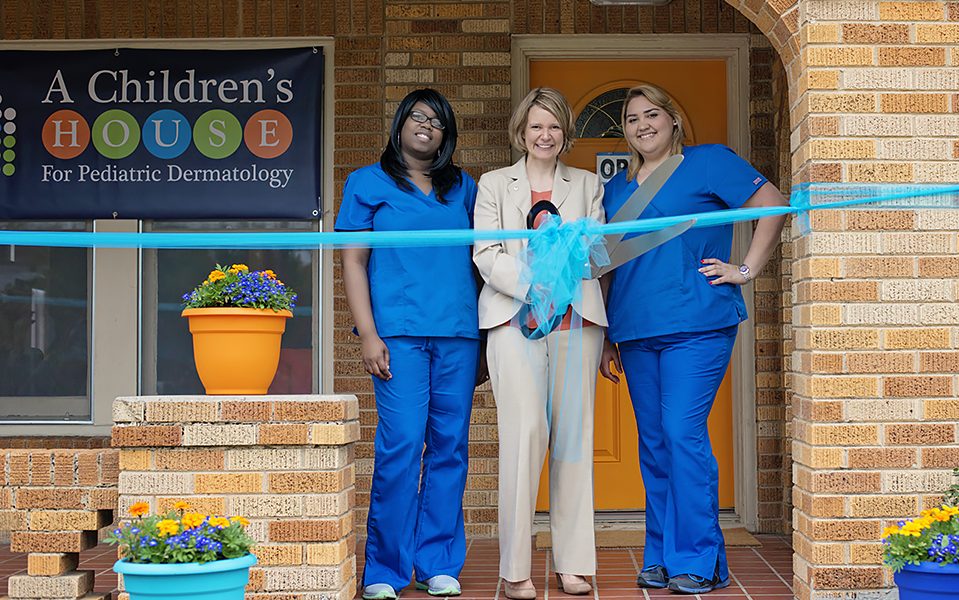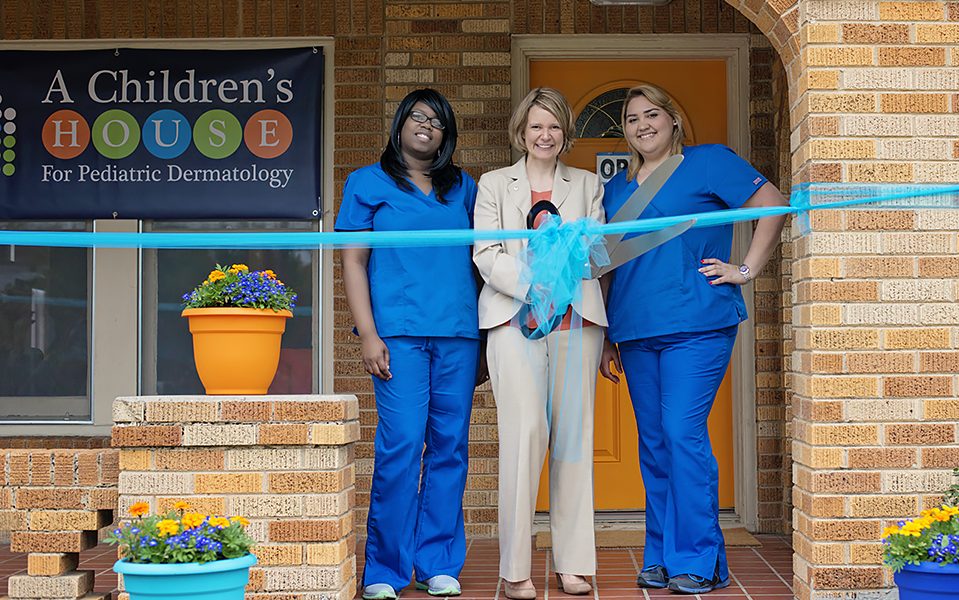 Today we'd like to introduce you to Alanna Bree.
So, before we jump into specific questions about the business, why don't you give us some details about you and your story.
I was born and raised in a small town in the Midwest. My parents and hometown community instilled in me the gift of faith in God and the value of honesty, integrity and hard work. These values followed me to Houston which is a city that has captured my heart and is the place where I now feel most at home.
As an adolescent, I knew I wanted to be a physician based on my experience helping in the classroom with children who struggled with physical and learning differences. From that time on, I knew I wanted to help children be as healthy and happy as possible. My educational journey introduced me to many wonderful mentors who helped shape me. I also met my husband who was a fellow medical student.
Always up for a challenge, we had our children during medical school, and I can hardly express how much the love and support of a good man have made in my life. We have been a team, and I am so thankful that God has allowed me the opportunity to walk through this life on earth with my soulmate who has been by my side for the good times and the bad ones too.
After moving to Houston, I felt like I had finally arrived at the career I had been working so hard to build. After all the years of sacrifice, I was doing exactly what I thought I wanted all along but I was burned out and discontent. But, thankfully, God had other plans for me- plans that were much better than the ones I had imagined. Once I fully submitted my life to Him, the plans became clear. I was to build A Children's House to honor and glorify Him, and that is exactly what I did.
Moving forward with building A Children's House for Pediatric Dermatology and A Children's House for the Soul was a leap of faith, and I am so thankful that I did it. After many years of searching, I feel like I am following my true calling and it has brought me immense joy. I am hopeful that my life is my testimony and that all I do reflects the love and light of Jesus to others.
Has it been a smooth road?
A smooth road, definitely not! But who wants a smooth road? Life is so much more exciting when you go off the beaten path and venture out into the unknown! We certainly faced many challenges, but I am thankful for these struggles because they have taught me to rely on God and His good and perfect plan for my life. Fortunately, the difficulties have been far outweighed by the blessings, but some of them have certainly come in disguise.
I love the song Blessings by Laura Story and think it sums up my journey over the last several years:
We pray for blessings
We pray for peace
Comfort for family, protection while we sleep
We pray for healing, for prosperity
We pray for Your mighty hand to ease our suffering
All the while, You hear each spoken need
Yet love is way too much to give us lesser things.
'Cause what if your blessings come through raindrops
What if Your healing comes through tears
What if a thousand sleepless nights are what it takes to know You're near
What if trials of this life are Your mercies in disguise.
We pray for wisdom
Your voice to hear
We cry in anger when we cannot feel You near
We doubt your goodness, we doubt your love
As if every promise from Your Word is not enough
All the while, You hear each desperate plea
And long that we'd have faith to believe.
When friends betray us
When darkness seems to win
We know that pain reminds this heart
That this is not our home.
What if my greatest disappointments
Or the aching of this life
Is the revealing of a greater thirst this world can't satisfy
What if trials of this life
The rain, the storms, the hardest nights
Are your mercies in disguise.
We'd love to hear more about your business.
A Children's House for Pediatric Dermatology is specialized in providing expertise in the diagnosis and treatment of skin, hair and nail conditions, including birthmarks, in infants, children and teens. As one of 326 board-certified pediatric dermatologists in the US, we offer a special level of care. Our mission is to provide exceptional pediatric dermatology care and an extraordinary patient experience that consistently exceeds expectations. We are able to do this through our unique perspective that allows us to truly focus on patient care.
Our office is located in a charming home in the Montrose neighborhood that provides a welcoming environment and our entire staff is focused on compassionate, holistic care that puts the patient above all else. We offer flexible appointments to help busy families find a convenient time to visit us. Our payment model is also different than most medical offices and is based on a direct patient care model. We are not contracted with insurance companies, and the patient provides payment at the time of the visit. This model allows us to focus our expertise on providing the best possible medical care since we are spending our energy focused on our patients and not on the administrative burdens imposed by insurance carriers.
There are many potential benefits of this direct patient care model. Our patients are the focus of the evaluation and treatment plan. Our patients and their parents appreciate the quality time, individualized attention, ease of access and decreased wait time afforded by this model. As well, we provide a superbill for the fees paid at the time of the visit and this can be individually filed by our patients for possible out-of-network reimbursement or applied toward their deductible. Another benefit is that our patients know the costs upfront and will not be surprised by a bill they did not expect after the visit since our prices are available on our website and payment is fully taken care of the day of the visit.
What I am most proud of and what sets up apart are one in the same- and it is my true passion. Many people do not realize that our office fully sustains our nonprofit, A Children's House for the Soul, and our patients are supporting our nonprofit work every time they visit our office. As Founder and Executive Director of this 501(c)(3) organization, I am fully committed to our mission to encourage and unite children and their families affected by skin disease and birthmarks by providing opportunities for social, emotional and spiritual support.
Many people do not understand the impact of dermatologic conditions on the affected children and their families, but it can, unfortunately, be quite significant, including bullying, anxiety, depression, social withdrawal, low self-esteem and body image. That is why I am so passionate in making a difference in the lives of these children, and hope to share the profound empowering truth that each child is uniquely and wonderfully made with special gifts and talents that are more than skin deep.
How do you think the industry will change over the next decade?
Unfortunately, physician burnout is increasing and I think it is not only going to affect practicing physicians but will prevent some of our best and brightest students to choose careers outside of the medical profession. In a recent Mayo Clinic Proceedings study, it was found that in a recent 4-year period, physician burnout rose from 45 to 54 percent. Among dermatologists in this same time frame, the percentage increased from 32 to 57 percent. There are so many factors contributing to these sad statistics. After dedicating your entire 20s and into your 30s to your education and training (talk about delayed gratification!) and graduating substantially in debt (average debt of graduating medical students is nearly $200,000), you come out ready to apply your skills and knowledge to helping patients. Sadly, what you find, is that the medical system and health insurance industry is structured so that it makes it very difficult for you to provide care to your patients.
There are such high demands and expectations, life and death decisions, medical-legal worries, challenges of electronic health records, multiple hurdles for patients to access care, and excessive regulatory and administrative burdens, that it quickly becomes overwhelming. Physicians face a constant struggle trying to treat patients with the best possible care in the current system while their time and energies are being diverted to these tasks that do not utilize their expertise and do not ultimately contribute to true quality of care for their patients. It is disheartening with many physicians feeling ineffective and helpless in providing care to their patients, and this ultimately leads to burnout which not only impacts the physician, but also their patients. Thus, I feel we will see more physicians leaving medicine for other careers or turning to models like direct patient care that allow them to focus on what they trained so long and hard to do.
I faced these same issues and was terribly burned out at one point. For two years, I walked away from medicine as a career despite being over $100,000 in debt for my education, and I did not think I would return. Thankfully, I took the time to renew myself by focusing on what drew me to medicine in the first place: the desire to help children be as happy and healthy as possible. I was able to spend those two years traveling on various short-term mission trips to Nicaragua, Guatemala, Kenya and Tanzania which allowed me to provide dermatologic care to some of the neediest populations. It was on the mission field where I realized that providing physical, emotional, social and spiritual care to children with skin conditions was what I was called to do. But, I knew if I returned to practicing medicine, that I would have to approach everything from a different perspective- one that would put my patients first, while also incorporating my restored faith that was so vital for me in finding true contentment and peace. This is what lead me to build A Children's House. Based on my experience, I would encourage my colleagues to think outside of the box and find a way that works for them to truly love their jobs and care for their patients.
Pricing:
Initial consultation visit $195
Follow-up visit $95
Procedures vary but most are $125 or less
Contact Info:
Getting in touch: VoyageHouston is built on recommendations from the community; it's how we uncover hidden gems, so if you know someone who deserves recognition please let us know here.