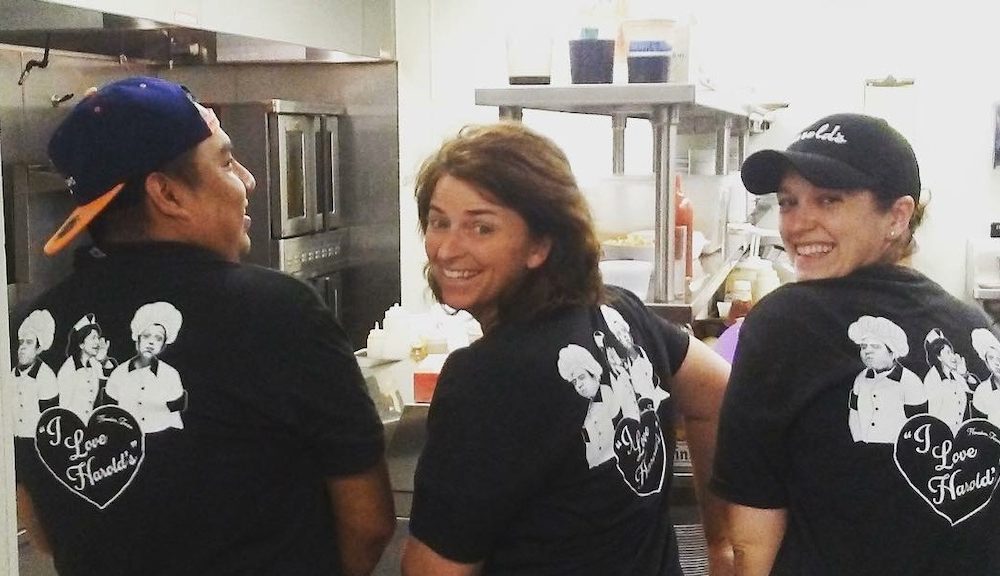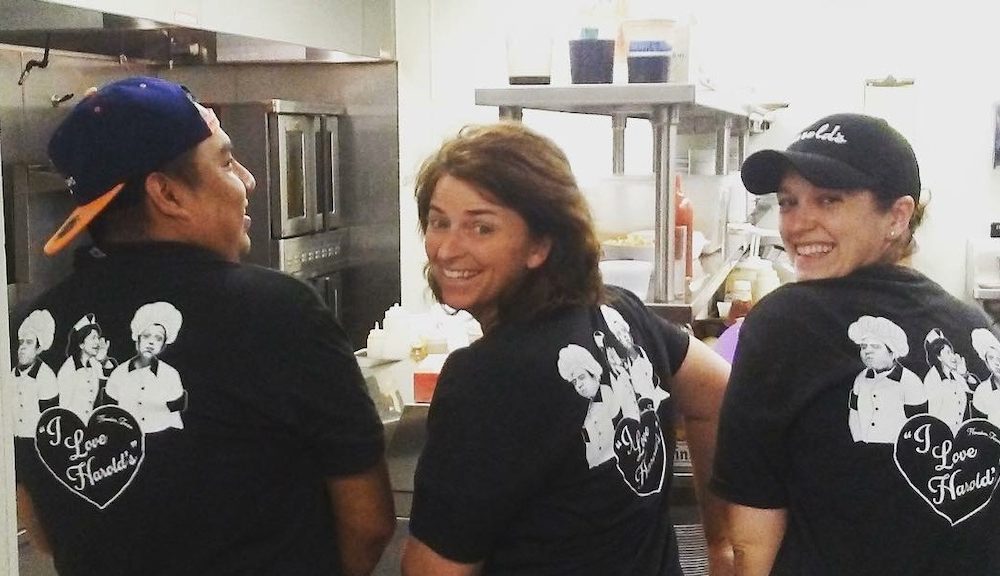 Today we'd like to introduce you to Alli Jarrett.
Thanks for sharing your story with us Alli. So, let's start at the beginning and we can move on from there.
I grew up in a small town in Kingstree, South Carolina. My grandparents started a wholesale company and we were a legacy business that my father, uncle, aunt, cousins and brother all worked in.. I was 3rd generation and we were in business for 52 years and at the time we closed in 1996 we were the largest independent employer in our county… My parents divorced when I was in the 4th grade and I think my resiliency started during that period in my life. I was a very athletic kid and loved the outdoors. It didn't take long to move from a bicycle to a go cart to a mo-ped (scooter became the new name) to a motorcycle! With athletics, there were not very many opportunities for girls in the town I lived and even non-traditional sports, at the time, for boys – we drove my brother Tyler to Florence twice a week so he could play soccer – he eventually played football on Georgia Tech's national championship team in 1990. That was a fun year. I am the oldest and I have two brothers, Tyler whom I mentioned – 3 1/2 years younger than I am and Justin – 15 years younger. Justin played college baseball at Elon.
My father raised me and we are very close to this day, and I had a lot of support from all of my family, including my mother (whom I am closer with now than when I younger) and my grandparents. Both of my grandmothers were two of the most instrumental people in my life and telling both of them goodbye at their death was hard. They were very different women but they had a common bond that could not be broken and that was the love for their mutual grandchildren. They taught and continue to teach me today.
Back to growing up, youth sports were not offered for girls in Kingstree so I was the first girl in the town to play Little League baseball. It's a small town and I had as many friends who were boys as I did girls and I wanted to play with my friends. Interestingly, we had woman coach – Miss Barbara and our team was sponsored by the local Rotary! As I reflect, because I was given the opportunity to play and with my families business background, I had encouragement to pursue all interests. Ultimately, I played softball, tennis and basketball throughout high school but basketball became a major passion. I could play on a team, I could play with friends, my brother, and I could spend hours by myself with a toss-back practicing passing, dribbling and shooting! I played on several AAU teams and was on a national championship team when I was 16. That became more fun to talk about seven years later when my brother also was on a national championship team. Since we are very close and the competition of practicing and playing sports together made it more special that the work we put in had paid off and we were fortunate to be on the teams that came out on top! Everyone on that particular AAU basketball team I played on went on to play Division 1 basketball. I had several scholarship offers and was close to attending Wofford College but really wanted to go to the University of South Carolina, even though my best friend, Scarlett, was going to Clemson University – arch rival school. I was given the opportunity to walk on the team and chose not to. I decided to go through Rush and I pledged Delta Delta Delta and Scarlett pledge Chi-Omega at Clemson. Scarlett is my best friend today and I am very proud of all of her accomplishments.
I was playing in a sorority basketball game and hurt my knee. I had gained a good bit of weight with my freshman 30 and not playing sports daily and having lots of fun with my new friends combined to mix well with my fat cells waiting to expand! For the first time in my life, I needed something to get passionate about. My father was and is still a good golfer – he never pushed us to play the game – we were busy in team sports and I thought golf was a silly game and waste of time. Well, I drove home one day (Kingstree is about 80 miles from Columbia) and grabbed a set of golf clubs that my Daddy had in a corner not being used. My mother remarried and her husband was in the military so I had a military ID card. I drove out to Fort Jackson early one morning to go the driving range so I could be by myself and no one else would see me. That didn't last long as a man named Buck Woodson showed up and walked over asked me if I wanted help. Of course, I said yes. I would spend the next six months playing and practicing golf with Buck. Buck and I would play in pickup games with other men and I had know idea he was gambling on us, and I later learned we did pretty well! Buck introduced me to the first woman I ever played golf with, Shirley Deasy. I became very close with Shirley and her husband. Richard. Shirley called me one day and asked if I wanted to go to a golf school up in Southern Pines, North Carolina just adjacent to Pinehurst. I grew up going to basketball camps in the summers and the thought to go to "golf camp" seemed like a really good thing. I cut two days of classes and on the drive up, I called my Dad to let him know I had just charged $580 to his credit card. He didn't fuss. Golfari was the name and it was at Pine Needles Lodge and Golf Club, and Peggy Kirk Bell (a legend in the game – but I knew no history of golf at that time in my life) owned and ran the property. As it turns out, most of the women were all 20-30 years older than me and while they sat up on the outdoor balcony after sessions, I was on the driving range hitting balls trying to get better. I met a lot of people that week, who would circle back in my life. A teacher named Dana Rader said she would give me lessons for free if I wanted her help. It was a time that I needed more than my pickup games with Buck so I began driving to Lake Wylie, SC about and hour and a half north of Columbia. Once we felt I was ready – even though I would never be – the long and short is I called up the golf coach at Carolina (yes, South Carolina – The Carolina) to see if I could walk on the golf team.
Donna Noonan, the golf coach gave me a shot and I made the team. Granted, I knew nothing about playing the game and that did not come until well after I graduated from college. I was definitely not like my teammates because I never played junior golf but I had passion for practicing, playing and learning the game. This resulted in a golf scholarship and took me into a volunteerism path that would turn into my second career.
During school, I met Inez Long, the Executive Director of the Women's SC Golf Association and became very active in volunteering in junior golf. Inez was also a great teacher and had been a great player until a car accident derailed her playing competitively. Anyway, I was nominated to start a junior girls golf program with the WSCGA and I'm proud of the girls, now women, who came out of that program – many who played college golf, some on the LPGA Tour and some with children of their own while they still play amateur golf. My volunteerism at the state level led to a volunteer position with the USGA – United States Golf Association on the U.S. Girls' Junior Championship Committee in 1993.
I was never a great student in high school and as I grew older, I realized I am a hands-on and visual learner so I didn't catch on to much of what was taught. After my knee injury, I had Physical Therapy and it was during my knee rehab I was intrigued with sports medicine – I changed my degree to that and loved every minute of taking many classes, playing on the golf team, being active in my sorority and being involved with other athletic teams at SC on the injury prevention and rehab side.
Life presents challenges and while I had a full scholarship as a research assistant in graduate school, but I was terribly unhappy. I had worked part-time during graduate school to develop a "route" in Columbia for my family's business. I could not get the family business out of my blood but I did not want to live every day in Kingstree but I did want to come home. I bought my first house – with the help from my Dad and Grandmother with the down payment and moved to Little River, SC – just north of Myrtle Beach. I worked in sales for my family and came home every Friday to be at the business and to eat with my family – we all ate together every Friday (when I was a kid it was Friday and Sunday). This included aunts, uncles, cousins… our family. I learned to fry chicken from a Miss Verlise, whom was my great uncle's housekeeper and Mammy (my grandmother – my Dad's mama). That is the meal we ate on Friday.
Not many people in Houston or my golf world know this about me. I had been in the family business for six years, become our top salesperson (again, I was the only woman on the sales team) and I became a buyer of merchandise for several categories. A mean person who broke into our business as juvenile and never paid any consequences or received rehab as a kid or young adult, set our warehouse on fire 9/23/96. What the fire didn't destroy the water did and it forever changed our family and the lives of the people our business employed. We didn't have enough insurance and this split our family up as there were very little opportunities for all of us in Kingstree. The arsonist criminal was caught and convicted several years later. He had nothing but he destroyed many lives. I experienced a lot of depression and my grandmother finally jerked a knot in me one day and said I had to get moving on with my life – I had spent the previous five months pounding the pavement for money that was owed to my family, as we provided merchandise on terms and many businesses were not good about paying their bills. Lesson for all- everyone should have to collect money at some point in their lives.
I got a job with an orthopedic manufacturer and was able to use my sports medicine education and my sales skills from Jarrett's. I worked my way up to managing two states in less than a year. After a six year meaningful personal relationship and challenges along the way, I was still lost. Through my volunteerism with the USGA, two women (Kathy Gordon (KG) and Maggie Giesenhagen) reached out to me to apply for a job with the USGA as they were expanding their regional affairs department. I applied and was lucky to get an interview and was hired. I could live in New Jersey and work out of the home office or I could move somewhere in the mid-west, southwest part of the country. I'm a southern girl so I chose west.
I settled on Houston, Texas in 1999 and I'm still here today. I think Houston is the most underrated city in America and I've said that since moving here. I'm a small-town girl – 4,000 people to 4 million is quite a change. When I found the Heights that is where I knew I needed to be. I had lived in The Woodlands for less than two years when I built a house in a pioneering area of the Heights! It reminds me of Kingstree, where you share sugar with your neighbor. 19th Street is like Main Street, except is does not have a courthouse on it.
I worked for the USGA for almost 15 years. I worked in various departments managing up to eight states and the country of Mexico in the regional affairs department and I was also tapped to work in our championships department. I was the director of the U.S. Girls' Junior (where it all began for me) for four years and I was the director of the U.S. Mid-Amateur Championship for four years – first woman to lead and direct a men's championship at the USGA. I also managed player services for the U.S. Women's Open for nine years and worked other miscellaneous championships along the way.
Flashback to the first championship I ever worked as a staff member was the 1999 U.S. Open at Pinehurst – where Payne Stewart won and later died in a horrible plane crash on his way to Houston to play in the Tour Championship at Champions Golf Club. Incidentally, prior to going to work for the USGA, I qualified to play in the U.S. Women's Mid-Amateur at Champions and that was my first trip to Houston in 1998. The circle of life continues. So my golf world really circled back when I worked the U.S. Women's Open at Pine Needles in 2001. Remember, that's where I cut college classes and went to "golf camp". Who would have thought the girl hitting balls on the range at Golfari would now become friends with great players in the game and be on the team that conducted the most coveted title in women's golf.
After being on the road for almost 15 years – 100 nights per year- with the USGA and not liking the way some things were tilting I decided to explore a different path. The first was helping Susan Walvius and Michelle Marciniak get their business off the ground. SHEEX. Maybe one day when they sell the company, I will get a nugget. Nevertheless, I was pleased with the introductions I helped them with as well as the retail placements I helped them secure along with packaging and product development. I sleep in SHEEX today and really thought I would go to work with them full time.
Ultimately, I determined to get back to my grassroots of a family-owned business. The vision was a multi-concept that had a neighborhood retail market and a snappy casual family restaurant. After realizing that borrowing money from a traditional lending institution was not going to happen, I put together a plan to raise the equity to start the business. With the help of capital from individuals, I renovated the former Harold's in the Heights clothing store and kept the name. We first called ourselves Heights General Store @Harold's but later dropped the store part when the retail market did not work. It is very unfortunate the side of the business I knew the best didn't pan out and ultimately I was eight years too soon with the development of the neighborhood as it is today. I strive every day to pay my investment partners back and I'm grateful for them believing in me to start a business and make a difference.
Harold's Restaurant | Bar | Terrace also know as Harold's or Harold's in the Heights has remained true to its roots since the beginning. Remember those Friday afternoon and Sunday family meals I mentioned having in Kingstree – this is why it was created – to provide the neighborhood a place to have memories around food & beverages. Breaking bread with friends and family is critical to all of the stories and memories around events at the dining room table. A part of our culture is Southern Hospitality. We want for you to feel at home when you are at Harold's and we want to know you by name and watch your children grow up. Like the farming community I grew up in. ,we support other local businesses. Since day one, we've done business with local and regional farmers. We've never called ourselves "farm to table" because it is overused – we say "we know our farmers" and we've done our best to provide as much local food on the table as possible. The goals of the business were and still are to be a job creator, give back to the community and make more money so I could give more away.
Admittedly, I have not done the best at celebrating the first two accomplishments of our business – we are a job creator and have some staff members that I've been blessed to work with on our team for 5-7 years, and we are good community stewards. Harold's has not made the money it needs to or I want it to so, therefore, I have not personally been able to do many of the things I want to do and set out to do, but I still believe every day that I will achieve the 3rd leg in my original vision. I realize that I want and need a business coach to get me focused to achieve this and I've been going through the interview process of finding the right person to get my brain back to the summer of 2017 when we were breaking through. He doesn't know it yet, but Doug Winnie will be my coach if he will have me.
The first chef that worked on our staff is Antoine Ware (I've been blessed to work alongside many great chef's, especially Kathy Elkins and most recently David Melendez). Antoine was by my side for almost five years and we did a lot of good together. We made the Houston Chronicle's Top 100 Restaurant list 2014-2017. 2016-17 we deserved it, but the first two years I don't think we did.  Summer of 2017, the year I went through the Goldman Sachs 10,000 Small Businesses program, was monumental for me with personal and professional growth.  Just a few weeks later Hurricane Harvey hit and we went from turning the corner 20% up to 20% down. We continued pushing and mostly at the expense of me taking on more debt.  The bottom line is we have to provide the best food, beverages and service with great systems and operations regardless of the crisis we are in – Harvey was a crisis and now the pandemic is something that is out of our control and we find ourselves in the middle of a world health and financial crisis in our industry. Nevertheless, what we do to provide guest confidence and market our business, while following all of the safety and health protocols, is in our control. It is my job to ensure our team is doing this and this includes when setbacks happen, because setbacks are a part of life although the pandemic is different than the waters Harvey brought, as we knew they would recede.  Ultimately, I have to stay true to working on our business and not in our business, which has always been a challenge for me. This gets to our culture and owning our mistakes.  We empower every person who works on our staff to do their best to get things right with our guests if an issue arises. There are so many chances for error, no one is perfect, no one can do it alone and we all make mistakes and must own them so we can move forward working on positive results.
We employ an adult with an intellectual disability and she is a member at Summerhouse, which is a nonprofit we are supportive of. Back to the small town of Kingstree and my grandmother's volunteering and helping others – this is where I get giving – whether it is time, talent or treasure all gifts are important and all matter. Not only does Harold's support local schools and fundraisers, we give back to the Houston Livestock & Rodeo through its Best Bites Competition, Women of Wine who support the Women's Home, Houston Food Bank through Houston Restaurant Weeks, Dining Out for Life with Houston Aids Foundation, Rebuilding Houston Together, Gulf Coast Lupus Foundation, March of Dimes, local arts with Opera in the Heights and Hits Theater as well as Bon Vivant with the Youth Development Center to name a few.
We are active in the Greater Heights Chamber, Houston GLBT Chamber, Greater Houston Partnership, National Association of Women Business Owners, the Texas Restaurant Association and I stay involved with the alumni program of Goldman Sachs 10,000 Small Businesses and 10,000 Small Businesses Voices program (as we work on advocating for small business during this pandemic).
My partner, Karin, for 18 years and I live in the Heights and love our neighborhood. I personally volunteer on several boards. I serve on the Texas Golf Hall of Fame board, The Spirit Golf Association board and I am on the Vestry of St. Andrew's Episcopal Church.
Interestingly, I was called by Robin Burke at Champions Golf Club to help run the 2018 U.S. Women's Mid-Amateur that was relocated to Houston from Florida because of Hurricane Irma. I had not had a golf brain in many years but we pulled off something special for the players and I enjoyed helping recruit 220 volunteers in a matter of four weeks to execute it all. Remember Champions was the first golf club I ever visited when I actually played in the U.S. Women's Mid-Amateur in 1998 just before moving to Houston. The circle continues.
I'm in a hard battle to keep my business up and running with the pandemic and we are doing everything we can to stay as a place for memories to be created. I recognize now more than ever the need for human interaction and the need for places like Harold's to exist.
We're always bombarded by how great it is to pursue your passion, etc – but we've spoken with enough people to know that it's not always easy. Overall, would you say things have been easy for you?
Life always has obstacles and challenges – if you didn't have them, you probably wouldn't be alive.
Speaking directly to Harold's. We've always had some sort of challenge and that is the nature of small business, and we've had plenty.
When we started the business our location sat in a "dry" area of the Heights – so in order to serve alcohol, we had to start a private club. This was always challenging but we knew the rules and knew this would be a continual obstacle we would deal with. It required forming a second business, paying more for licenses and it required picking up alcohol from all of our distributors as it could not be delivered, filing two tax returns and so on and so on. In 2018 through a restaurant coalition, we were able to get items on the ballot and thankfully the small number of residents living in the small dry area voted to eliminate this. It was the right thing to do and I fully stand behind it. It brought a lot more competition to our area of the Heights because this obstacle for doing business in hospitality was now eliminated.
I renovated a building that was over 90 years old so it was a major undertaking and I learned a lot. We made major architectural and structural changes and improvements and gutted the entire inside with all new mechanical, electrical and plumbing. All of this would have been fine had the retail market worked. Unfortunately, it did not and I had to make decisions to change. Through that process, I also learned it is best not to spend huge amounts of money on something someone else owns (three years later, I put together a group to buy the building and we did so in 2016).
When the market failed. I hired a consultant and we determined one of the best things to do with the 3/4 of the market space was to turn it into a pizza joint since we had a lot of the equipment and infrastructure for that – we already had a pizza oven in our kitchen area of the market. This costs money to update and re-renovate plus pay the consultant who was also helping us with the restaurant. The major lesson in this would be to follow your gut. I was convinced by the consultant to start a new brand – Alli's Pizzaria. I wanted the name to have Harold's in it and I should have stuck with my gut on that. The pizza joint did better than the market, but we never fully had the marketing dollars to put behind it and it was still a large space for a pizza concept.
All of this led to renovating a section of the former market into to Harold's Tap Room – a really neat shotgun bar, which I absolutely love. It is first floor bar. We serve more pizza's in the Tap Room bar than we ever served in the pizza joint.
The other thing the market and pizza demise led to was subletting space to Mary Wassef who owns Circa Real Estate. Circa Real Estate sublets 1000 square feet and we just secured permits for Circa to expand by taking over an additional 700 square feet. Given this area and our tap room bar has been closed since mid-March with Covid19, we are really looking forward to getting this to the finish line so we can downsize our footprint and upsize our profitability.
We've had everything from hurricanes, a sprinkler head activate during service, causing major water damage, a woman who crashed her car into our building, continual things that break including main water lines on the street and all sorts of equipment issues to theft and now the pandemic.
It seems, each time we get ready to turn the corner another curve ball comes and we get set back again. We've seen nothing like this healthcare and economic crisis we are in, but through all I've learned and because we have the willingness to change and adapt when we make it through the other side, with our outstanding staff, I'm convinced we will come out stronger and will be setup for profitability.
So let's switch gears a bit and go into the Harold's Restaurant, Bar & Terrace story. Tell us more about the business.
I renovated the former clothing store, "Harold's in the Heights", which now serves the community southern cuisine and is known as Harold's Restaurant, Bar & Terrace. Harold's specializes in fresh and local ingredients and has a rooftop terrace overlooking 19th Street. We brought positive change to our street by appreciating history and wanting to keep a 62 years old clothing brand alive through hospitality so that the neighborhood would have a place to create memories around food & beverages.
We are known for our fried chicken, shrimp & grits, Tinibellini beverage, our outdoor rooftop terrace and our Southern Hospitality.
I'm most proud of our business being a job creator and a place that is a part of the threads of the community. Our staff at Harold's represents Houston as we have a very diverse workforce. When you bring all of our cultures together with grace – that is hospitality at its finest. Harold's is philanthropic with our support of Women of Wine Charities, Summerhouse, Houston Food Bank, Houston Livestock & Rodeo, Rebuilding Together Houston, Bon Vivant, March of Dimes and The Beacon along with numerous other charities and local schools. Whether it is supporting a local artist each quarter who hangs his/her work in our main dining room or Lemonade Day where we help kids show off their entrepreneurial spirit or feeding front line workers after a hurricane or during a pandemic, we believe in giving back.
We are different because we know our guests and we really care – we care about the guest experience, we care about each other, we care about the quality of the food we put forth and the hands that farmed it or caught it, we care about our neighborhood and our fellow business owners on our street and we don't take any of that for granted. We want our guests to know our authenticity from the time they arrive to the time they leave and come back for another visit.
Has luck played a meaningful role in your life and business?
Being in the right place at the right time and recognizing if you are in a lucky position is important. Certainly, I have had a lot of good luck in my life and in business… I've also had some bad luck as well. I grew up playing sports and worked in the game of golf for many years, where you get good bounces and bad bounces. When you have good luck, you have to honor it and be thankful for it and try to turn it into something positive… bad luck, you can't dwell on but have to move on. I was so lucky that Buck Woodson walked up to the driving range the first day I ever touched a golf club; I am so lucky I chose to live in Houston and that one of my first friends, Brad, would eventually introduce me to my partner; I am so lucky that I was selected to the Goldman Sachs 10,000 Small Businesses program and the people I've met and learned/learning from; I'm so lucky that I have supportive parents and grandparents that gave me the opportunities to make my own choices and hard decisions at an early age; and I am so lucky to have several true good friends and many business partners and staff members who believe in me and care about me.
Here is my acronym for LUCK:
Love what you do.
Use your abilities to the best of your ability.
Care for – don't take care of.
Knowledge is powerful – take what you know and apply it to your life… and help someone else.
Pricing:
Happy Hour Drinks Tuesday-Friday 11am-6:30pm and Happy Hour Bites 4pm-6:30pm
Wine Down Wednesday – Hand Tossed Pizza & Bottle of Wine for $25
Thirsty Thursday – All wine $10 off a bottle
Contact Info:
Image Credit:
Harold's
Suggest a story: VoyageHouston is built on recommendations from the community; it's how we uncover hidden gems, so if you or someone you know deserves recognition please let us know here.