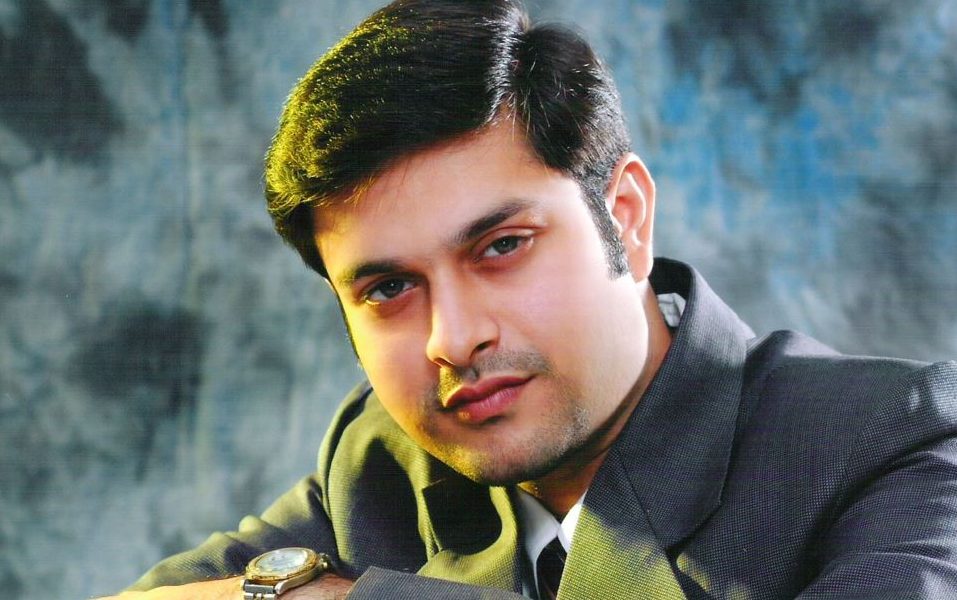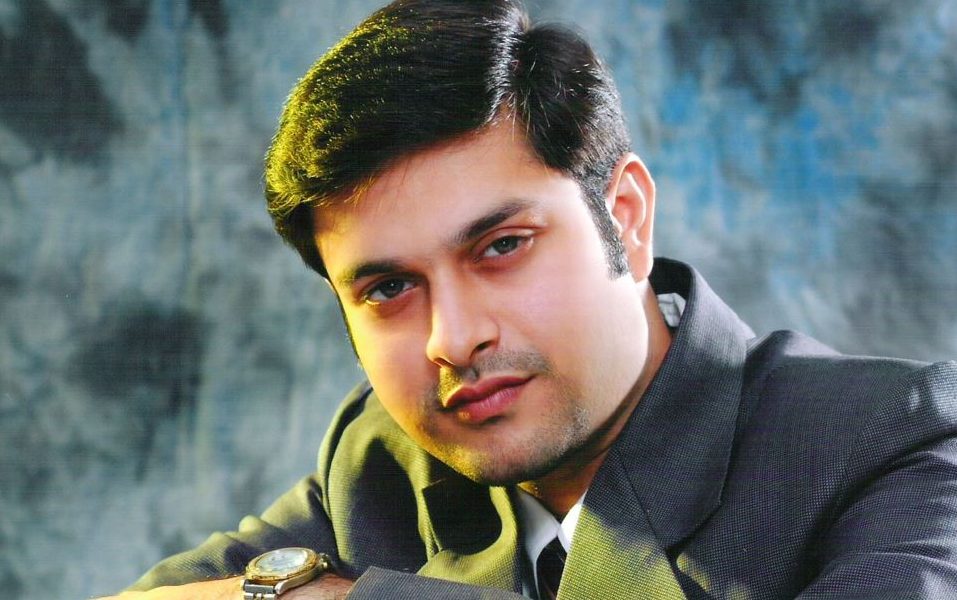 Today we'd like to introduce you to Anand Vyas, Ph.D., LPC (Dr. V.).
So, before we jump into specific questions about the business, why don't you give us some details about you and your story.
My career path started with a 4.0 GPA and completion of my Ph.D. in psychology. I went on to teach undergraduate psychology students as a visiting faculty then moved to the corporate setting, training executives on industrial management, leadership, stress management, and mindfulness. This experience led me to offer workshops and seminars in a variety of settings, and after successfully running a private practice as a psychotherapist and psychologist in India, I moved to the United States and completed an internship and the necessary requirements to become a licensed professional counselor in Texas.
While working with a group practice in Houston, I started my own private practice in 2010 to help improve the quality of people's lives in Sugar Land. My career journey, thus far, has been quite a rewarding one and has made me a down-to-earth, compassionate professional. By working with a diverse population, I have learned a great deal about human behavior, their struggles, and triumphs. I have always been curious about the Mind, Brain, Body, and Consciousness and how to approach and experience them. Due to this interest, I attended related seminars, workshops, retreats, yoga/meditation programs, and educational training over the years.
From the perspective of a legendary psychologist, William James, when you see a lion, first physiological changes occur, such as your heart and mind race, and then you experience fear. And from the perspective of Eastern psychology, when you see a lion, you experience fear first, and then physiological changes happen. What comes first? The emotion or the physiological sensation associated with the emotion? I was very curious about these kinds of mysterious questions when I was in college. Western psychology and Eastern psychology/ancient healing traditions have slightly different views; however, I always wanted to learn how to combine the best of both worlds to help alleviate human suffering and rediscover health, happiness, and peace in our lives.
Since my childhood, coming from a family with roots in the fields of medicine, psychology, education and community service, I always have had the passion to help others. My goal is to provide the greatest amount of happiness, success, sound health and mental peace to the greatest number of people, for a maximum period of time by making them independent rather than dependent on the therapist.
Overall, has it been relatively smooth? If not, what were some of the struggles along the way?
In this era of self-sabotage (tendency toward self-blame, self-critical, self-directed anger, guilt, shame and the feeling of being invalid), we tend not to show compassion to ourselves, and we are on this treadmill where we have been running in pursuit of wealth and power. We do not know how to stop this treadmill and live a meaningful and fulfilling life. We are on autopilot mode, and we are not fully aware of who we are, what we really want in our life, what is going to make us happy, what our purpose is, and why we are doing the things that we have been doing. We are in the race of doing more, buying more, and ignoring ourselves more.
At times it is challenging to help clients understand that it is okay to invest time and money for themselves. If you feel better, then your ability to face and deal with life's challenges increases and you may become passionate about doing things which may help you achieve better success, happiness, health, and peace in life.
If you are stressed, then you may feel overwhelmed easily, and you may try to distract yourself by doing some other unwholesome things which may bring you more unpleasant thoughts, feelings, and life experiences. If you are struggling emotionally, then you may feel helpless, hopeless, exhausted, overwhelmed and empty inside. You may develop a fear of failure and you may not live up to your full potential. You may feel that your life doesn't have any meaning. You may even have self-sabotaging and/or suicidal thoughts; however, 'Nothing is going to work with dead people. Dead people can't enjoy money or power.'
You need to put an oxygen mask on yourself first, and you may need to make yourself a priority so that you can help your family, work, society, and this world. Even after achieving your therapeutic goals in therapy. It is a good idea to see a therapist on a regular basis. Just like you see your medical doctor or dentist twice a year, we can do the same when it comes to therapy and life-coaching. It is challenging at times to make clients realize this.
Please tell us about Feelings Counseling & Coaching Services.
"Obtain all the knowledge that your mind deserves. Practice coping skills to experience desirable changes in your body. Attain wisdom that your soul is longing for." ~Anand Vyas, Ph.D., NCC, LPC
I am a Nationally Certified Counselor (NCC) and a Licensed Professional Counselor (LPC). I am a member of the American Psychological Association (APA) and the American Counseling Association (ACA). I specialize in showing children, adolescents, adults, couples, families, and seniors how to reach their full potential and how to experience total health by using evidence-based treatment approaches of psychotherapy/counseling and by using coaching, mindfulness, medical meditation, hypnosis, yoga therapy, and breathwork. I have over ten years of experience providing individual and group therapies, workshops, and seminars in a variety of settings such as medical and wellness centers, partial hospitalization programs, outpatient programs, residential treatment facilities, and non-profit organizations as well as a private practice.
I believe that the most optimal treatment is to treat the whole person as mind-body/heart and soul. I treat my clients with loving kindness and respect, not as a diagnosis. I believe in the importance of integrated and holistic health. I equip my clients with practical research and evidence-based coping skills and tools which are a lifetime investment. Our clientele base is comprised of children (age 8 & above), adolescents, adults, and seniors. My clinical strengths include establishing a good rapport with my clients and their families, providing a nonjudgmental, compassionate, collaborative and a person-centered environment, utilizing a variety of counseling techniques as needed, and demonstrating flexibility with clients. Honesty, hard work, creativeness, commitment, and positive attitude are my strongest points.
Also, I am a Certified Yoga Instructor, Certified Medical Meditation Consultant, Certified Stress Management Consultant, Certified in Mindfulness-Based Stress Reduction for Teens (MBSR-T) and Certified Anger Resolution Therapist. Having the curiosity to know what Mind, Brain, Body, and Consciousness are, I have developed "Anand Meditation" through a deep study of Western Psychology, Eastern Psychology, Yoga and Breathing Techniques/Exercises, Energy Healing, Biofeedback, Hypnosis, Neuro-Linguistic Programming, Progressive Muscle Relaxation, Visualization, Auto-Suggestions and Music Therapy. "Anand Meditation" is a self-created meditative technique for rewiring the brain and positive programming of the mind.
My experience as a licensed professional counselor, hypnotherapist and as a certified yoga instructor helped me with this development. "Anand" means "Bliss." "Anand Meditation" is a safe and harmless way to discover your authentic self, allowing you to make beneficial changes that you desire, comfortably. I make complicated concepts simple. I have been invited to speak nationally and internationally with health professionals, educators, business leaders, and spiritual organizations. I love working with people dealing with major transitions, stress and burnout, anxiety, panic attacks, depression, mood swings, sleep issues, anger, impulsivity, OCD, ADHD, self-esteem, coping skills, habits and lifestyle change, academic and professional struggles. Because each one of us is unique, I adapt my therapy style accordingly.
All the clients that come to me are not necessarily looking for a miracle solution overnight. They want a compassionate, trustworthy, down-to-earth and licensed professional who can listen to their challenges, thoughts, emotions, and feelings non-judgmentally. Some clients not only want to know why they are feeling this way but also want to learn coping skills and more advanced experiential treatments. Some clients seek assistance to focus on overall performance improvement to achieve greater success and balance professionally and personally and they come to me for life-coaching. Some clients seek physical and emotional well-being, so they are interested in our meditation, mindfulness and yoga therapy. Some clients want to work on habits and lifestyle, so they show interest in our hypnotherapy services.
I also offer courses for kids, teens, busy moms, couples, and professionals. We are conveniently located in Sugar Land Town Square. We offer evening and Saturday appointments. I am also available to work with hospitals, clinics, universities, schools, nonprofits and other corporations and businesses to develop custom seminars, workshops and mindfulness programs for their organizations and staff, from one-hour lectures to multi-day workshops. I also provide domain knowledge to make Electronic Medical Records (EMR) software and apps for the mental health field. I like to help mental health, wellness and other healthcare professionals in creating dynamic, HIPAA compliant websites.
I reside in Sugar Land along with my wife and son. In my spare time, I enjoy reading, martial arts, meditation, yoga, bike riding, hiking, photography and spending time in nature. I have a passion for learning about innovative technologies, diverse cultures, philosophies, and languages.
Contact Info:
Getting in touch: VoyageHouston is built on recommendations from the community; it's how we uncover hidden gems, so if you know someone who deserves recognition please let us know here.