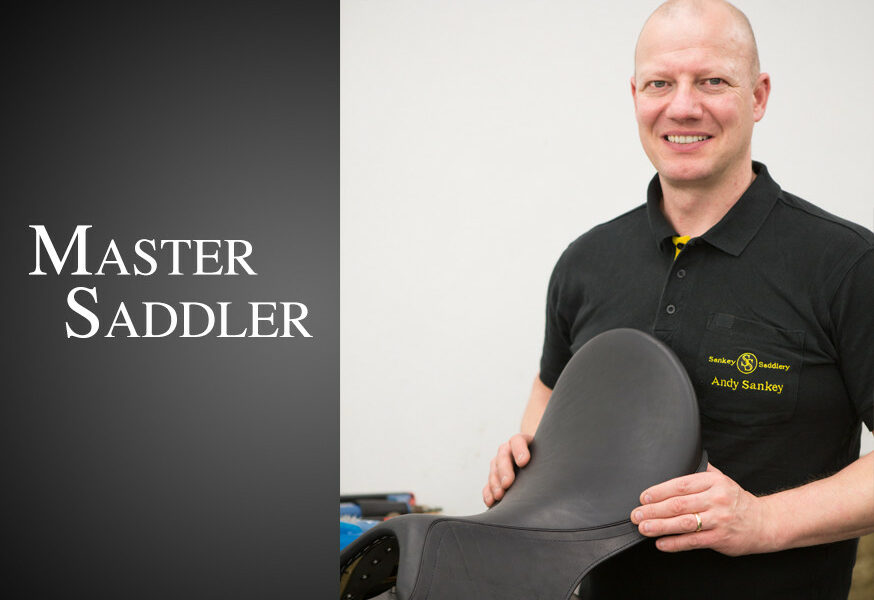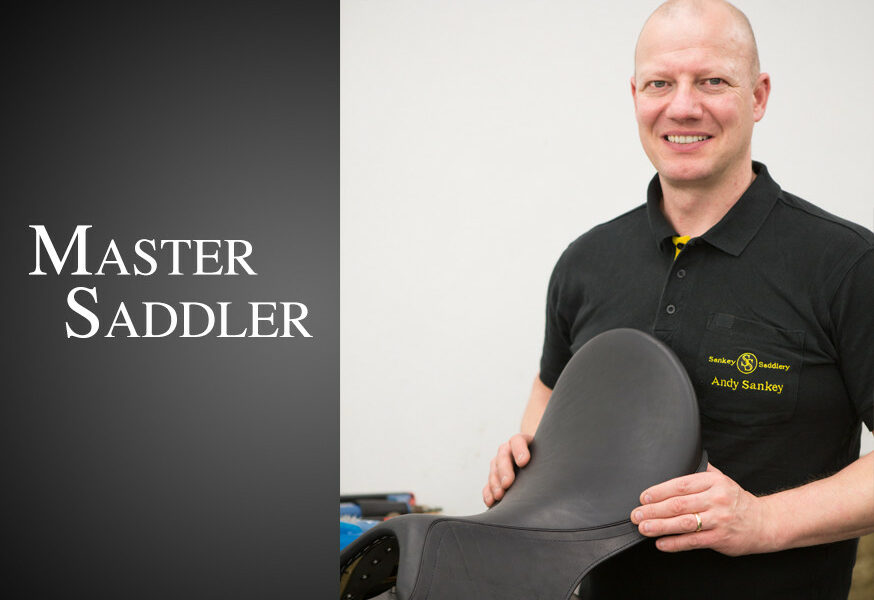 Today, we'd like to introduce you to Andy Sankey, Certified Master Saddler. Andy was introduced to us by the brilliant and talented 
Karen Borne
, President, Borné Saddlery, LLC.
Hi Andy, we're so thrilled to have you sharing your story with us today. Maybe we can kick things off by having you introduce yourself to our readers? We'd love to have you go into your story and how you got to where you are today.
I started my apprenticeship as a young boy in Walsall, England In the leather trade. Shortly after that, I moved to Scotland  and started my own company in the year 2000. From there, we have slowly grown into a company that now exports saddles all over the world.
Please tell us more about your brand, Sankey Saddlery, LTD
We manufacture saddles in the old, traditional way , just like the old saying, "we make them wet and finish them dry", still using old traditional techniques that have been passed down through generations. Our goal has always been to make quality rather than quantity and we are proud of our attention to detail on every saddle we make.  What makes us different from other companies is, we still wet block our seats the old traditional way. This involves wet blocking the seat by soaking the leather at 65 degrees and then blocking ( or pulling ) the leather over the seat which allows us to stretch the leather for a super tight fit. This method is not used anymore as it takes a lot longer to make the saddles because we need to allow the leather to dry and mould to the shape of the tree. It also stops the leather from stretching as the rider uses the saddle. We also manufacture a huge variety of custom options enabling us to make your dream saddle come true.The one thing that makes us really proud of our brand is the fact that we have so many returning customers wanting new saddles for their new horses.
Karen Borne with Borné Saddlery, LLC has been great to us and I know you've had a great experience making saddles with them  as well. Maybe you can talk to us a bit about your relationship with the brand and we're your most excited or proud of.
We have been making saddles for Borne Saddlery for over 16 years.  Over the years, we have made some really custom one-off models as well as some real showstoppers such as the Spider Saddle we made for the World Cup in Las Vegas which was the most photographed product at the show.  Borne Saddlery offers some truly custom options that no other company can match.  many will customize a model but we produce completely bespoke saddles. We have been able to work with Borne Saddlery for so long because they understand the business they understand what it takes to do a custom saddle and some of the hurdles that you have to face  in these troubled times that we have been in. We have also became great friends and have gained a huge amount of trust between each other over the years. We both think the same way – it's not about making lots of money,  it's about making great products and giving the customer the saddle of their dreams from quality materials that will last for years to come.
We are also a member of the prestigious Society of Master Saddlers, LTD. an British organization that represents quality craftsmanship, Integrity professionalism, and a high level of quality throughout the industry.
Being a small, boutique company, we have been able to get through the current situation of COVID-19 and we have come out the other side very strong with now record number of orders and sales, I would like to thank all our customers for their loyalty, belief in our products and their support through these very hard times that we have found ourselves in. We see the future for us to be very strong we will keep growing making more great products but still keep to our company values of making quality not quantity. We are finding that quality leather goods are definitely on the way up. People have tried the cheaper options such as synthetic man-made materials however,  one thing is clear,  a good quality leather product in your hands experiencing the smell, feel, and durability of leather can not be matched by any other material. Leather has been used for thousands of years dating back to the early Egyptian times where it was used for pots, cooking pans, drinking cups all the way through the generations including clothing for the native Indians,  Romans for armor all the way through time to luxury high-quality products such as: purses, handbags watch straps, shoes, and many personal items. But leather for saddles has always been the number one choice when it comes to durability comfort and design.
Website: Www.bornesaddlery.com