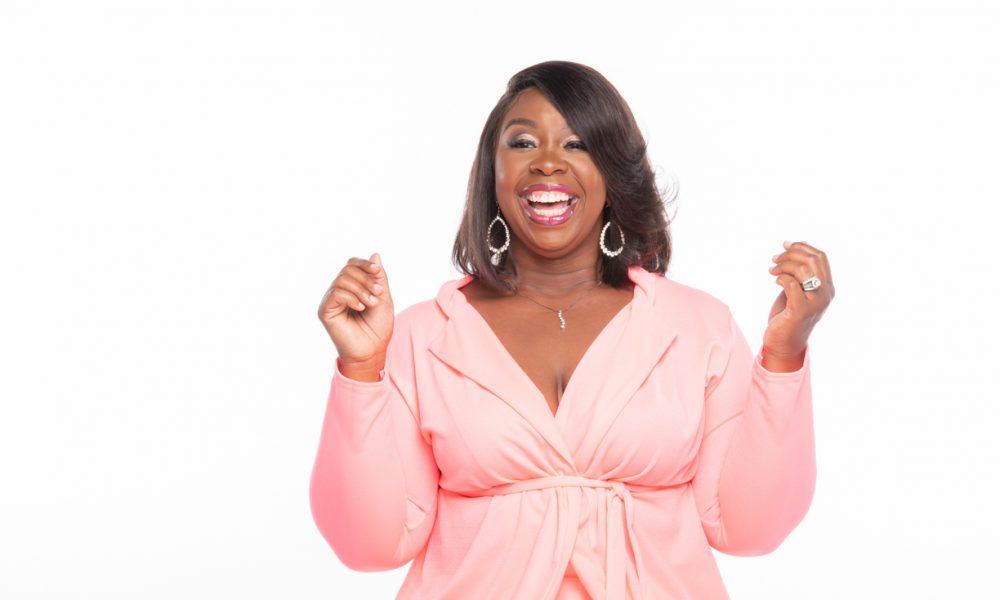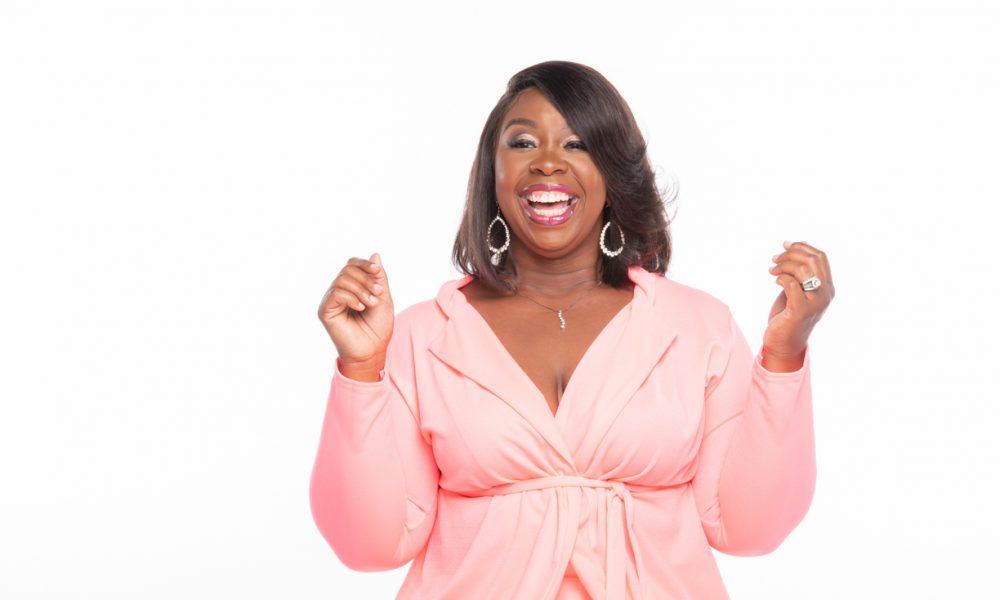 Today we'd like to introduce you to Angel Savoy.
Thanks for sharing your story with us Angel. So, let's start at the beginning and we can move on from there.
Each business started at a different time of my life. The very 1st business was actually a joint venture with my husband of 14 years, Jonathon Savoy. On Time Tire was birthed when he was wrongfully terminated from his job after five years and that day instead of applying for another job, I remember him calling me and saying, today is the day! He had always talked about owning his own company, and this gave him the push he finally needed. I remember being TERRIFIED at the thought of investing into anything now that I was the only one working & part time at that! I was very hesitant but he had a vision, so like any good wife that wants to support, Jon emptied our savings and what was in his retirement from his company and bought everything he needed! That was eight years ago, and GOD gets the credit on lining him up with the right people and the abundance of blessings that have allowed us to still be in business.
We are the only 24-hour tire dealer and roadside assistance company that comes to you, in Beaumont, TX. Four years after OTT was up and running, and I had my last child I was at my biggest, weighing in at 225lbs at only 5'3. I had always played the yoyo game with my weight but in 2015, I began to take it more serious. I had no idea how to eat, I just knew that chicken and turkey couldn't be it, neither could "healthy" tv dinners. There was only one meal prep company in town at the time and I remember them using canned goods, table salt and just being really pricey so I had a thought of doing this on my own. Prepping for myself was so time-consuming, and I quickly started dismissing the idea of doing this for others.
Over the next year I lost 71lbs and I learned how to eat fun, about herbs, spices, body types and so much more. I use to post my progress and food on social media and people would always ask, when are you going to start prepping for others and I'd always say NEVER, LOL! God has a sense of humor, a year later, Fit and Flavorfull (Real Food for Real people) was born and I've been honored to watch my clients results throughout the years, hear about how they thought eating healthy was boring and so much more. It gives me joy to hear people say their lab work looks better, their pants aren't tight anymore or that they just enjoy the food overall. Fit and Flavorfull food is available for delivery, pick up and we also ship and clients also have the option of purchasing their own food and we can prep for them that way as well.
Last year opened a new door as well, I was given the opportunity to write a book but being from such a small town, I had my reservations on if anyone would be interested in what I had to say or if I was actually ready to speak about certain things and after some prayer and just being ready to free myself, I decided to tell my story but I chose to collaborate with 17 other women instead. When the Soul Cries, became an instant hit! We all have a story to tell and the truth of the matter is what we go through is often about helping others, never really us. Guilt, pride, shame or just the fear of being judged causes us to keep quiet, this book and each story revealed different struggles, whether it was in marriage, emotionally, spiritually, monetary, drugs or even physically. I never really hid anything from anyone I just never had a platform to tell my story and this finally allowed me to do that.
The Fearless Storyteller Movement went on a ten city book tour along with being featured in many books clubs, Essence Music Festival events and so much more! After being "crowned" the best seller of the Movement, I also found out that we will be filming a documentary about the book, this Fall 2019 in Boston, MA where I will also be an executive producer as well. To broaden my horizons even more, I decided to put all this talking I love to do into action and push forward with getting my life coaching certification. I truly had an amazing support system along the way from my husband, to my publisher and so many others that continued to push me! Life coaching has been so rewarding! There's so much we are capable of once we understand how to be accountable and honest with ourselves and this is an area that alot of us aren't strong in and it's my goal as a good coach to help people reach goals that they believe they aren't capable of. My style of coaching is REAL and I want each person to remove those limited beliefs so they can come into their best self! I offer coaching sessions all over the world and look forward to all success stories!
Overall, has it been relatively smooth? If not, what were some of the struggles along the way?
No! It has not always been a smooth road. I remember so many things going wrong with OTT after our 1st year in business. It's like for every dollar made, ten went out. My husband definitely had his share of frustrations for the 1st few years and moments when he wanted to quit but he remembered why he started. He went through so much with his employees as well, it was such a struggle finding good help and then keeping good help. Being 24 hours keeps vacationing, going to church and having a quiet date night nearly impossible but we are so thankful for the support. With Fit and Flavorfull I definitely had challenges especially when I started gaining weight back after a glute injury. I found it very difficult to gain new clients when they saw me at a certain size. My regular clients knew what happened but my new ones did not. I understood how people could make the assumption that I couldn't have known what I was doing since I was a "big girl" that owned a meal prep company but as time passed and I continued to meet people and educate people they understood that MY journey had nothing to do with theirs and I was able to get pass that hump.
As far as the book the main challenge was the title of my story, "Cheating Approved" talk about judging a book by its cover, without even giving it a chance everyone assumed to know what the story was about and they truly missed a treat! The entire book was amazing and the titles could easily fool you, but I believe those that are supposed to have it, it's in their hands and again I'm grateful to everyone that supported it and I'm eternally grateful for the lives it has changed and the women that have reached out and just been healed from reading the book! I can't wait for everyone to see the documentary. Life coaching is only difficult to those that may not understand what coaching is all about, we are not therapists and that's the biggest misconception but it's so rewarding just helping someone dig deep to what's inside of them and helping them accomplish things that are inside of them!
We'd love to hear more about your work and what you are currently focused on. What else should we know?
My husband as I started a company together, that he completely runs solo and is all his but AngelSavoy.com is MY baby. It is all that I am. Author. Meal Prep. Life Coach. Sure I am a wife, mother, aunt, friend but those 3 things is what I feel I was always meant to be, I've always been a selfish person when it came to my time so to do these 3 things that require my time and the fact that I have to dedicate my most precious thing to other people shows my dedication and the turnaround I've made as a person. I was always the girl that never liked to be inconvenienced, and would never do a service for anyone unless it benefited me in some way and again God has a sense of humor lol because all that I am requires me to be of service to others but I'm mature now so I get it! It's much more rewarding to do for others than yourself and that makes me smile. It only took 30 plus years to get it! I'm proud of the fact that I finally did it! I let go of trying to have so much control over everything, I let go the fear of being judged and just did what felt good! I think what sets me apart is that in the midst of all this, I'm employed still, Government Law Enforcement to be exact! Yep, I'm a bit crazy! Lol…
Any shoutouts? Who else deserves credit in this story – who has played a meaningful role?
God first and foremost for sending the right people my way, always dropping those lifelines to me at the right time. My husband Jonathon, even when he was unsure, he was sure I would get the job done with whatever I sought out to do. Just having my back even when he wasn't always comfortable. Adrienne E. Bell, whom I met through a wonderful friend of mine, Sonya Early! AB just knows everything and everyone and I'm glad to be in the number, she has been an AMAZING mentor of mine and has just helped me push much further than imagined. Keesha Breed and Latanya Sigee, my prayer warriors, I can't even imagine what I'd do without them lifting me up! Lashanna Delane for always being the life of everything and always telling me she is proud of me! Man, so many people that have just cheered me on and reached out! Arlena Bessard, my #1 supporter in ALL things! I love them all!
Contact Info:
Website: AngelSavoy.com
Phone: 409-790-2070
Email: ajbaby713@gmail.com
Instagram: angel_mindsherown
Twitter: AngelSavoy2
Other: Coachaccountability_247 (IG)
Image Credit:
Drea Nicole
Suggest a story: VoyageHouston is built on recommendations from the community; it's how we uncover hidden gems, so if you or someone you know deserves recognition please let us know here.